Apple Muffins with Nutella® hazelnut spread
INGREDIENTS for 12 servings
2 1/4 cups all-purpose flour
1 cup firmly packed brown sugar
1 cup unsweetened applesauce
1 apple, peeled, cored and diced
1/2 cup Nutella® hazelnut spread
Streusel Topping:
1/4 cup firmly packed brown sugar
1/4 cup all-purpose flour
2 tbsp cold butter, diced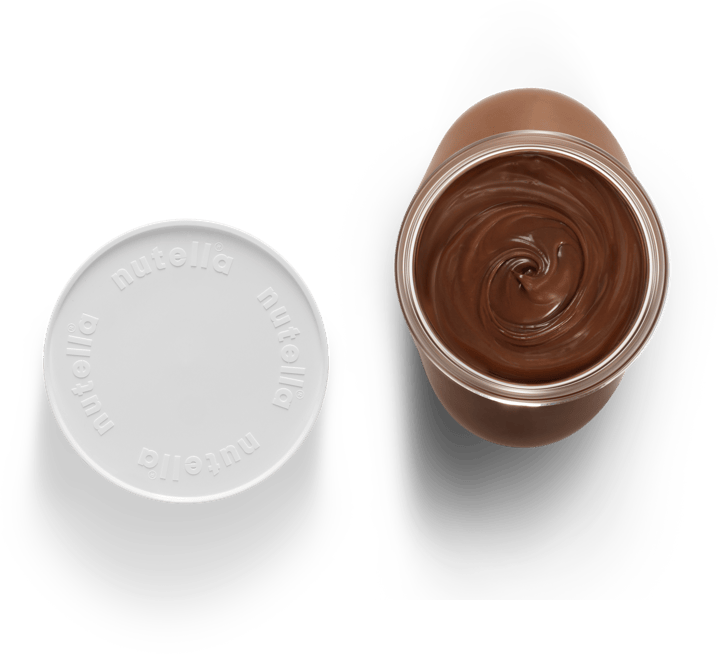 To prepare this delicious recipe, 1 tsp of Nutella® per person is enough to enjoy!
METHOD
STEP 1
Preheat oven to 350°F. Line 12 muffin cup pan with paper liners.
STEP 2
In bowl, whisk flour with baking powder, baking soda and salt.
STEP 3
In separate bowl, whisk brown sugar with applesauce, vegetable oil, eggs and vanilla.
STEP 4
Add flour mixture to wet ingredients and stir until combined. Fold in apples.
STEP 5
Pour mixture into lined muffin cups dividing evenly among the 12 cups.
STEP 6
Prepare streusel topping in bowl by whisking brown sugar with flour. Using fingertips or pastry cutter, combine flour mixture with butter until crumbs form.
STEP 7
Divide topping evenly over muffins.
STEP 8
Bake for 20 minutes, or until golden on top and tester comes out clean when inserted into center of muffin. Let cool completely.
STEP 9
Fit pastry bag with plain tip and fill with Nutella® hazelnut spread. Insert tip into center bottom of each muffin. Squeeze to fill each with about 2 tsp of Nutella® hazelnut spread.
STEP 10
Squeeze remaining Nutella® hazelnut spread over the top of muffins.