Easter Colomba cake with Nutella® and strawberries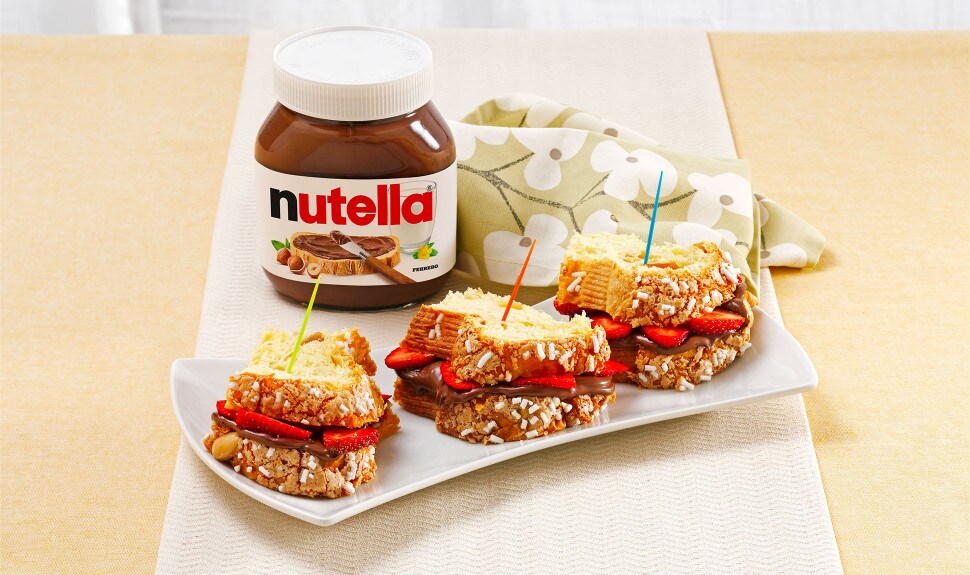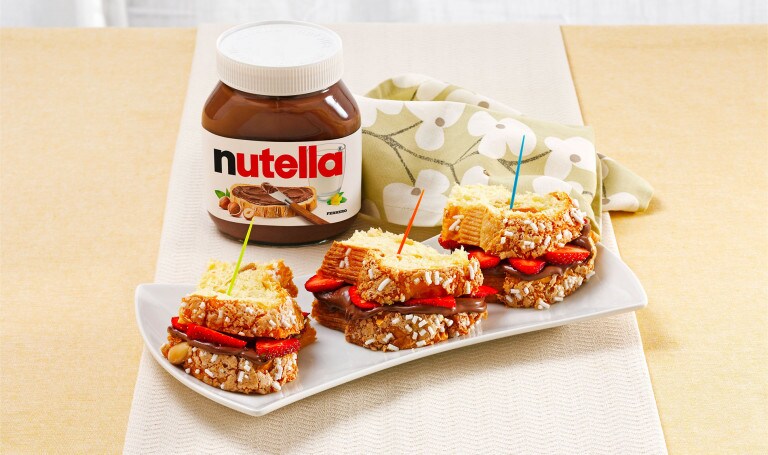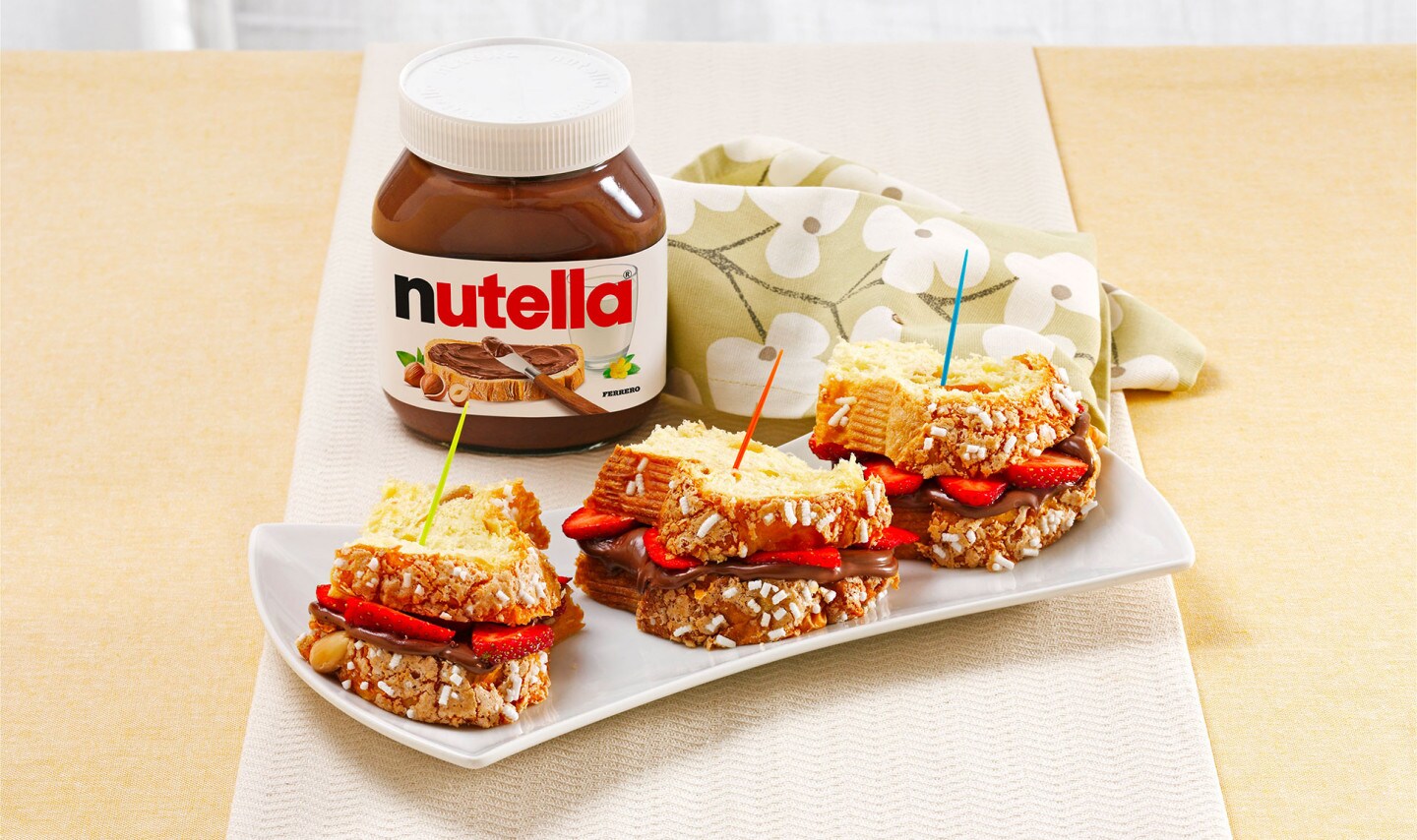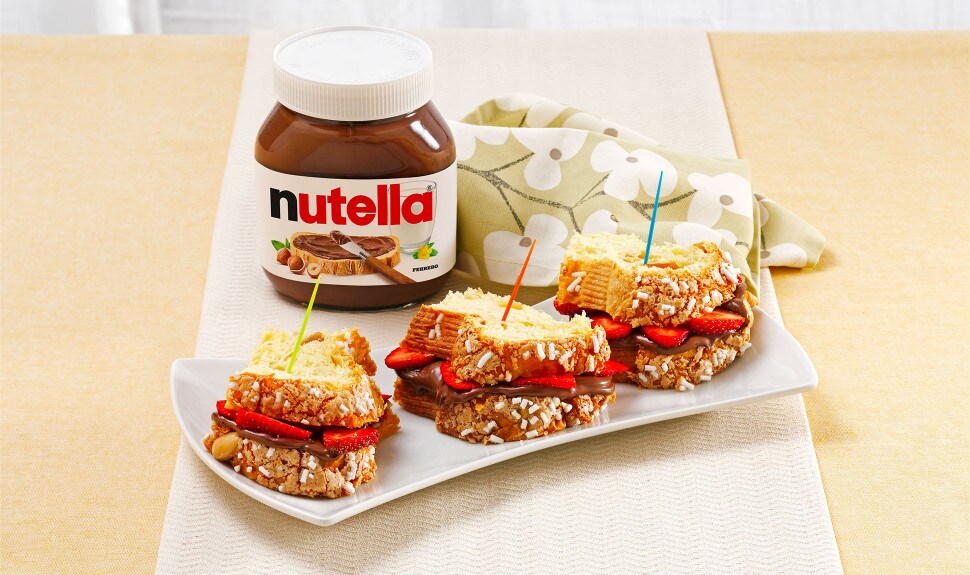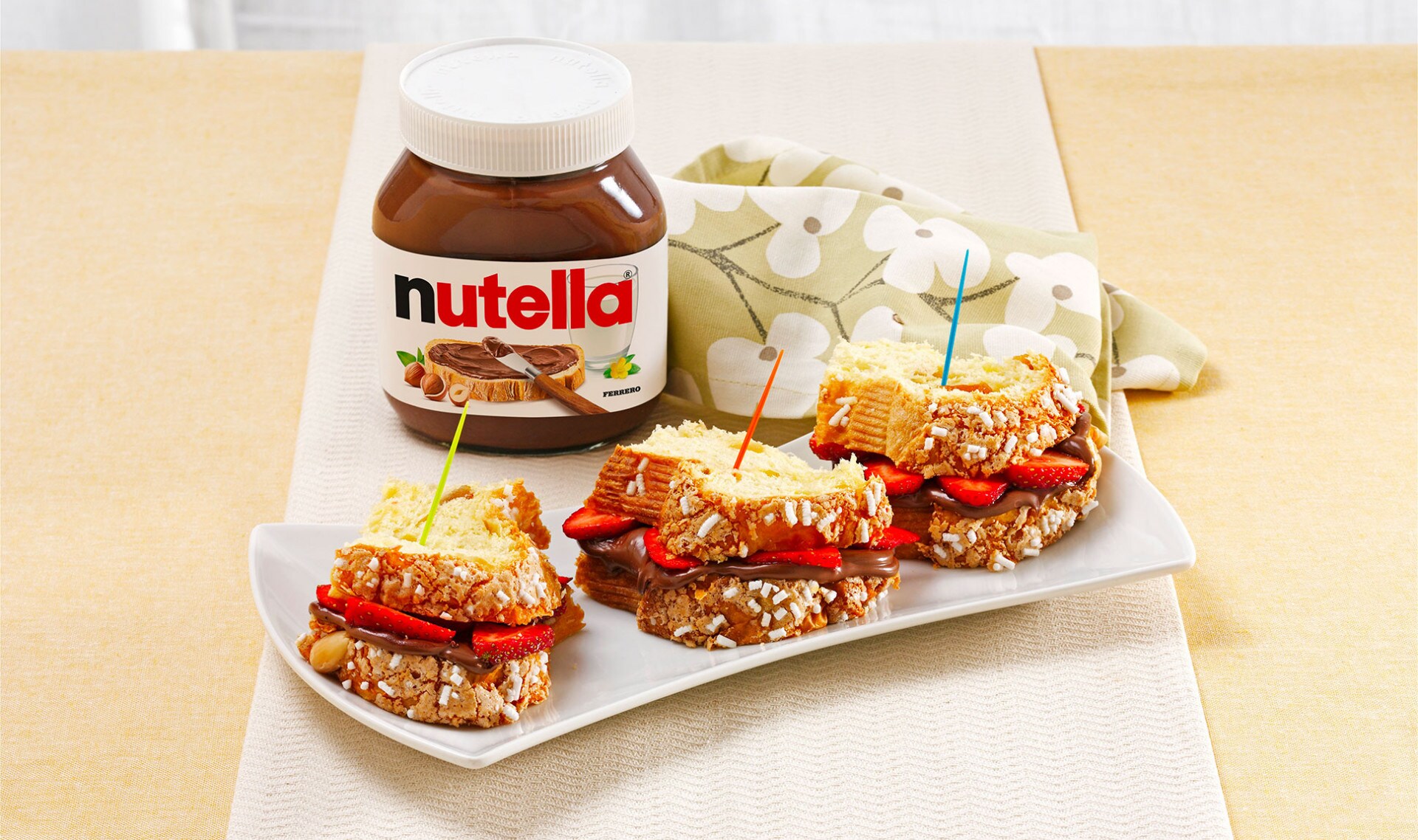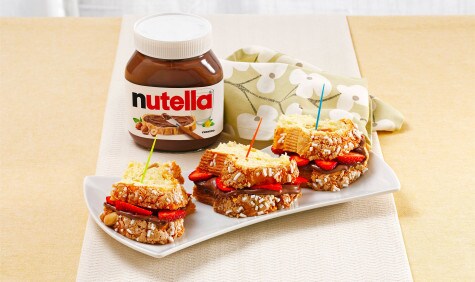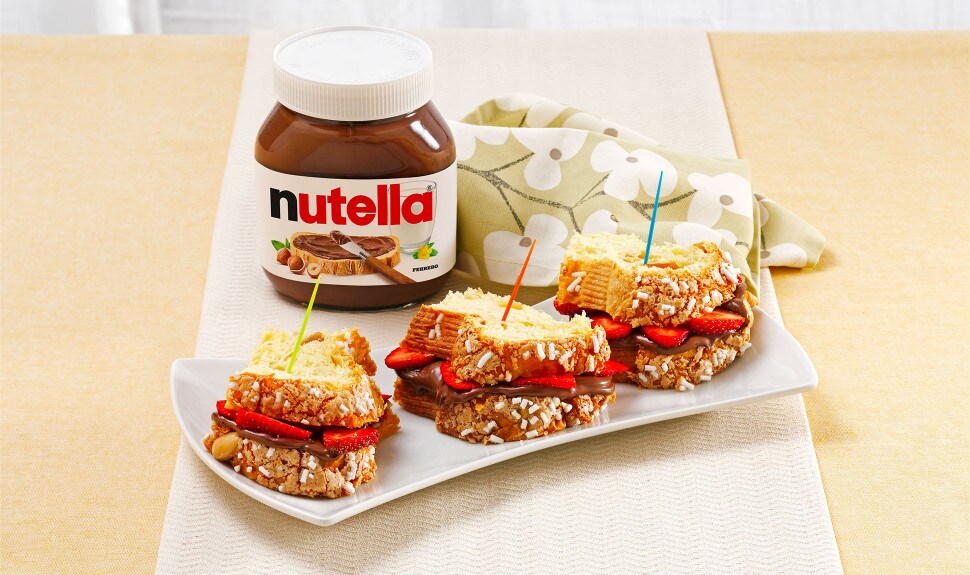 INGREDIENTS for 4 portions
60 g Nutella® (15 g/portion)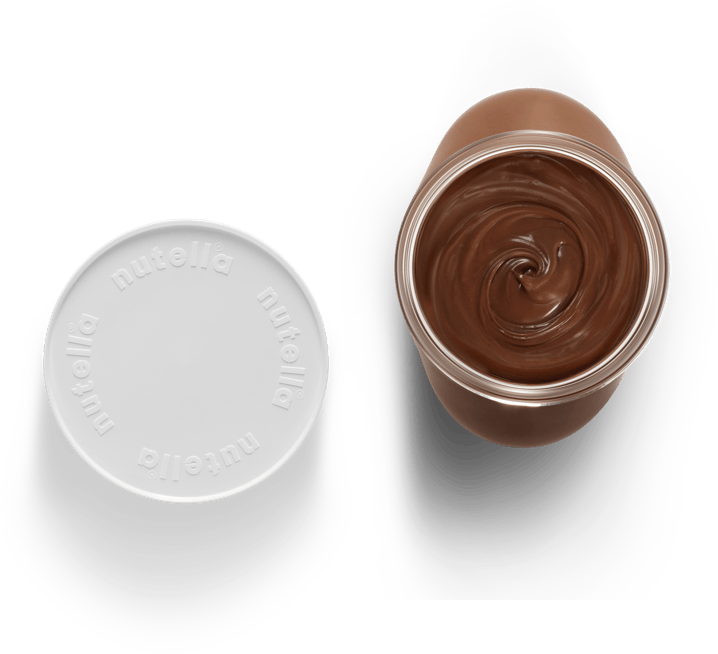 Per questa deliziosa ricetta, la quantità perfetta di Nutella® è 15 g a porzione!
METHOD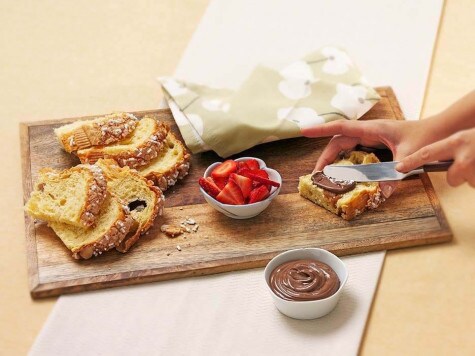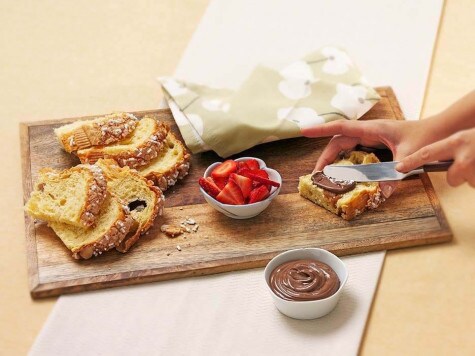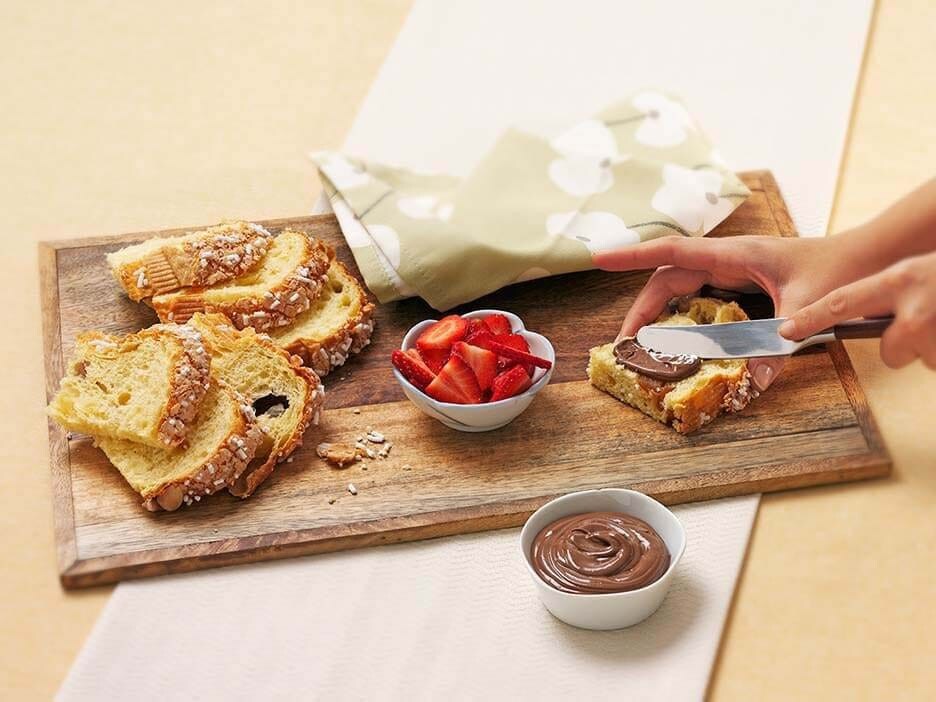 STEP 1
Cut the colomba into fairly thin, regular-sized slices. Wash/clean the strawberries, then cut them into slices. Spread one slice of colomba with Nutella®, then place onto it another slice of colomba, and then place the strawberries on top.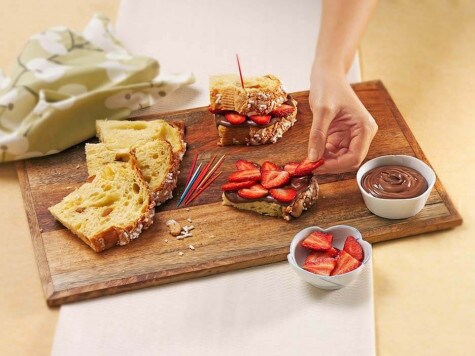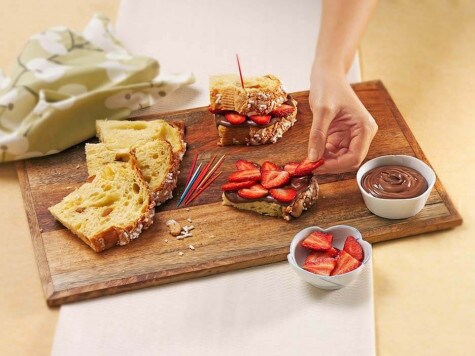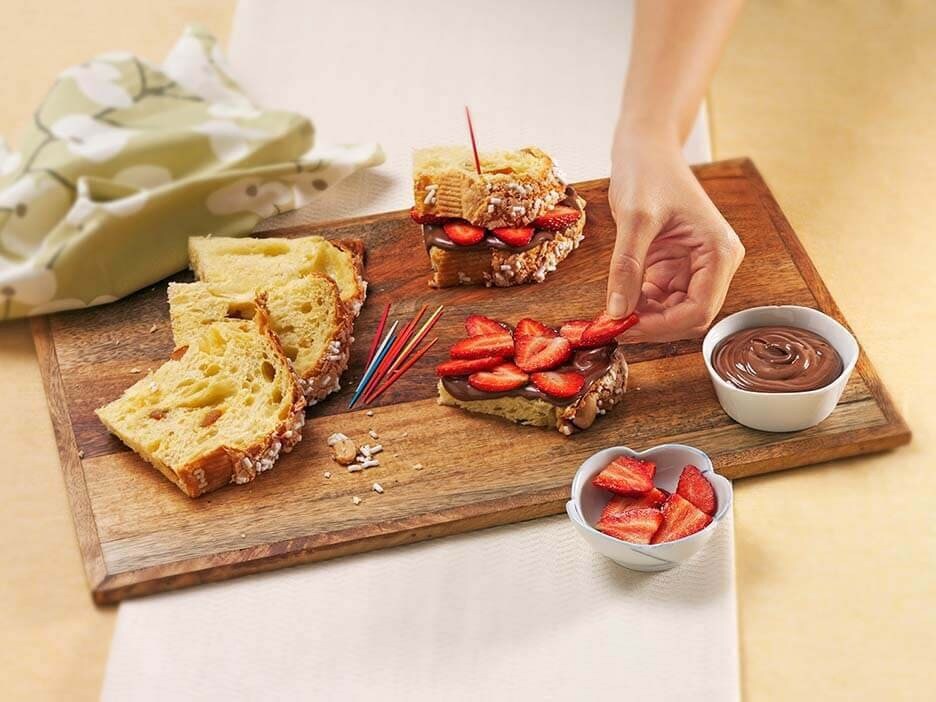 STEP 2
Close the sandwich with another slice and hold it together with a cocktail stick. Repeat the above to create 4 sandwiches.
Excitement in flight! Share the recipe with the hashtag #nutellarecipe
From Christmas back home to Easter with its own sweet treats. When you try our Easter colomba cake recipe with Nutella® and strawberries, don't forget to include the key ingredient: lots of excitement!