Bovetepannkakor med Nutella® & hasselnötscrunch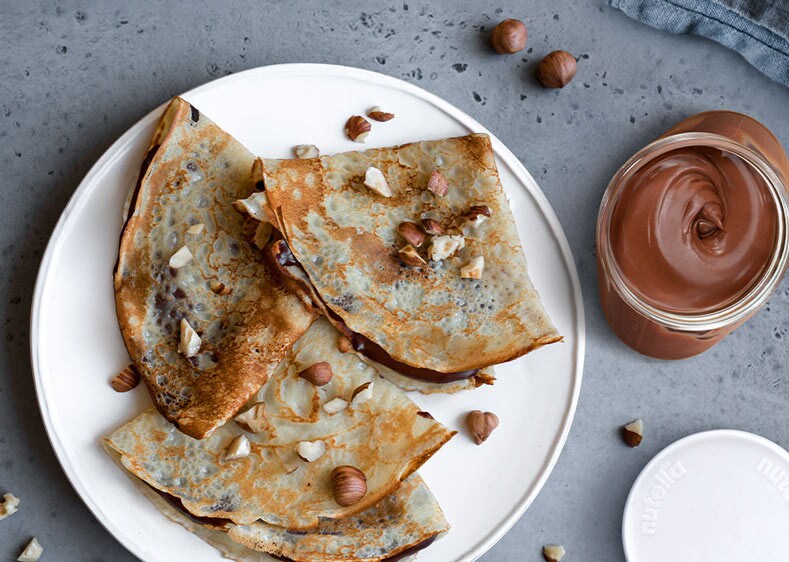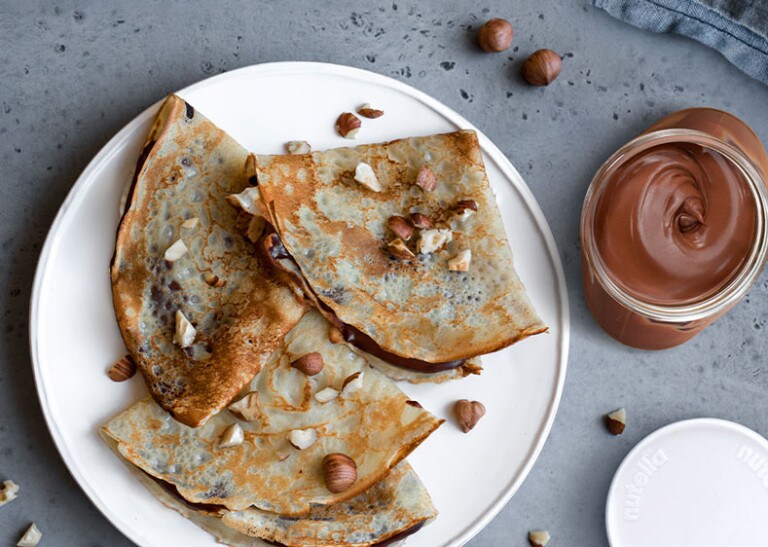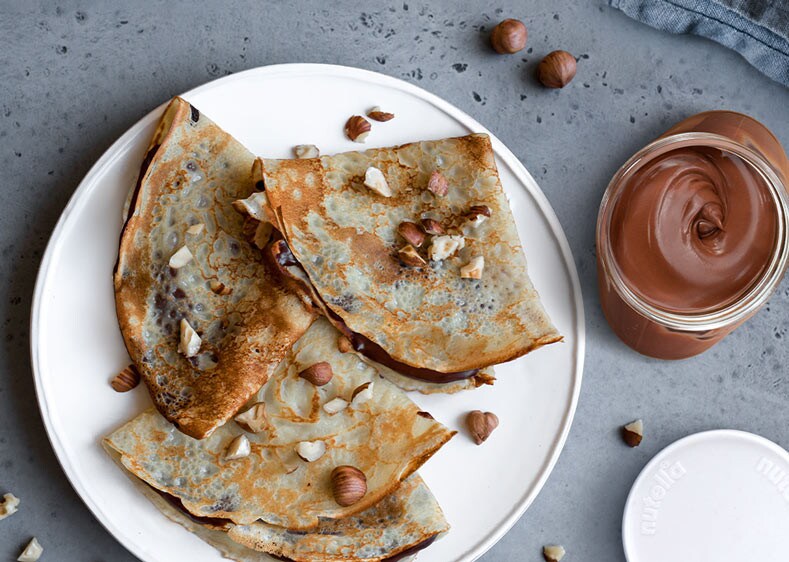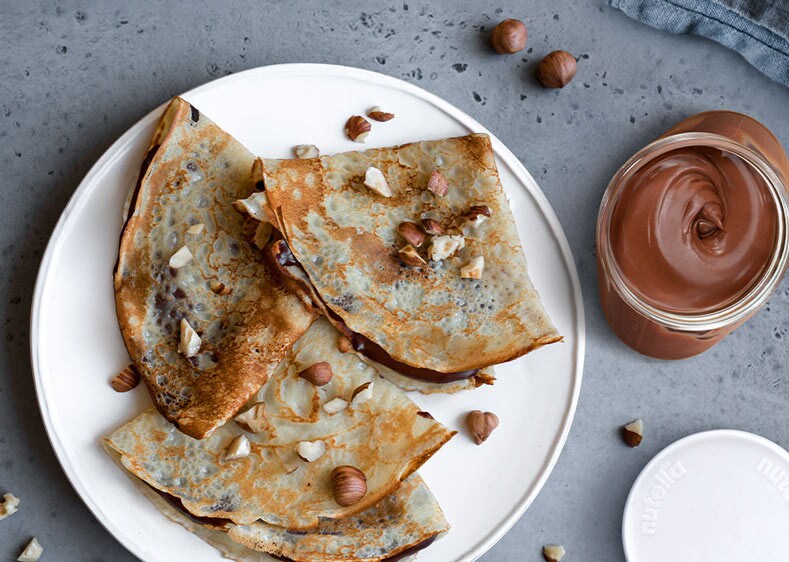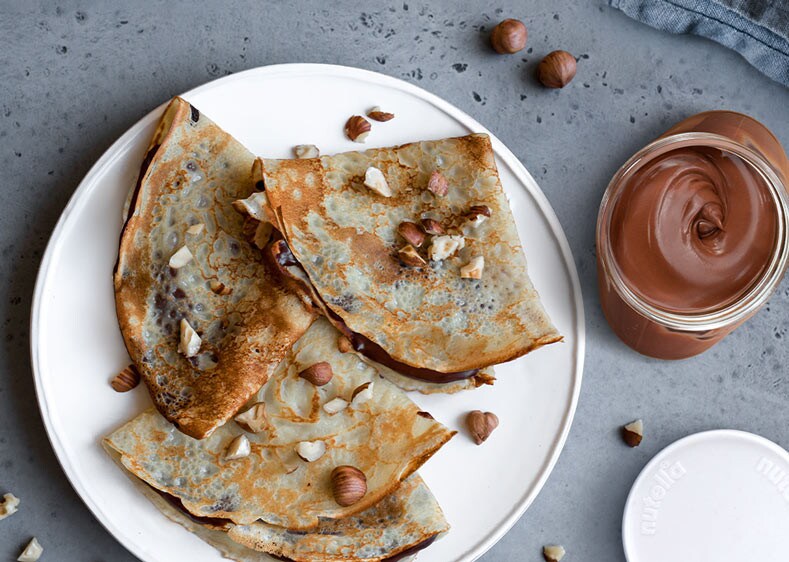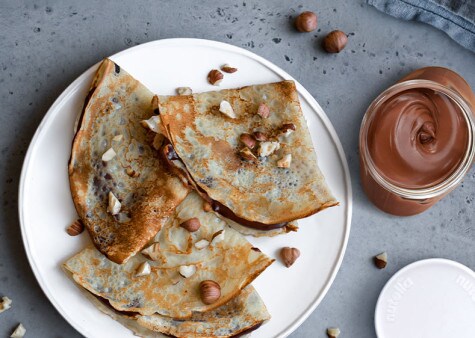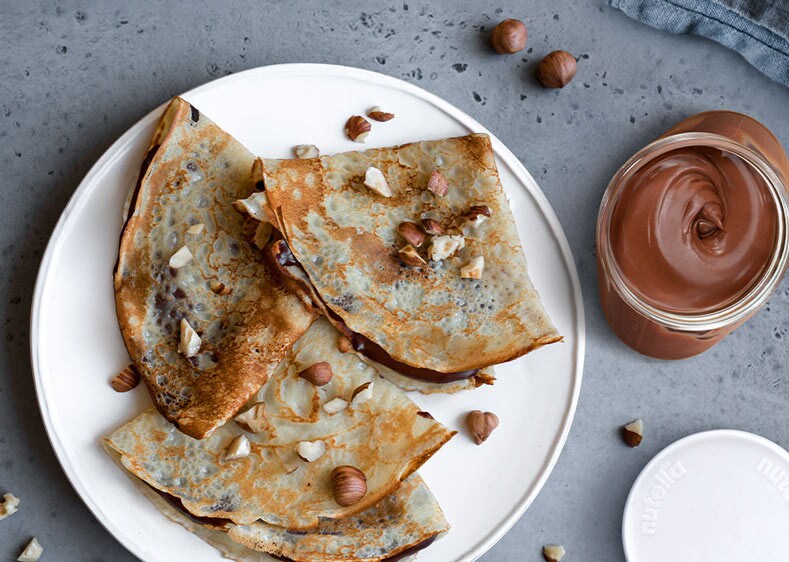 INGREDIENSER: till 4 portioner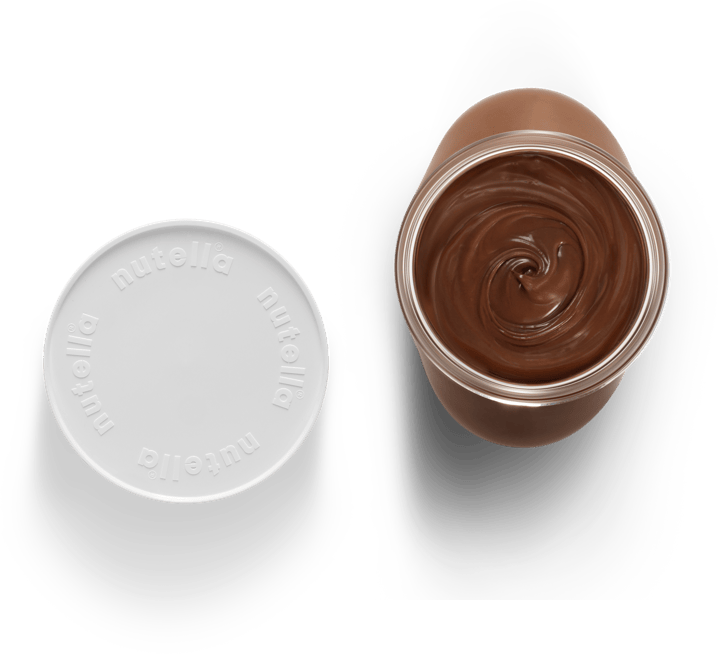 To prepare this delicious recipe, 15g of Nutella® per person is enough to enjoy!
Gör såhär
Vispa ihop mjöl och mjölk till en slät smet.
Tillsätt ägg och salt och vispa sedan lite till.
Hacka och rosta hasselnötterna i en stekpanna.
Tillsätt några finhackade nötter i smeten eller strö över dem innan du vänder på pannkakorna för att få lite crunch.
Stek på medelvärme tills pannkakorna är gyllenbruna och krispiga.
När pannkakorna svalnat, bred 15 g Nutella® på varje pannkaka och rulla ihop till perfekta picknickrullar.