Picknickbar med Nutella®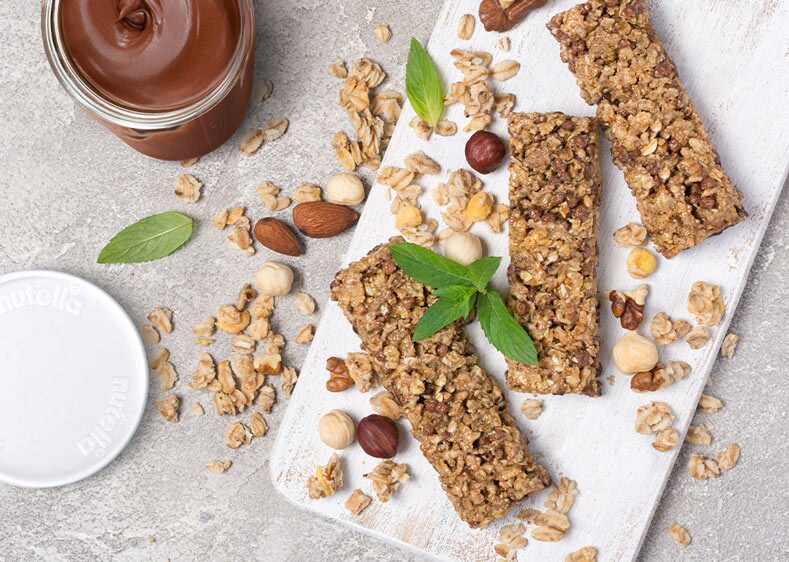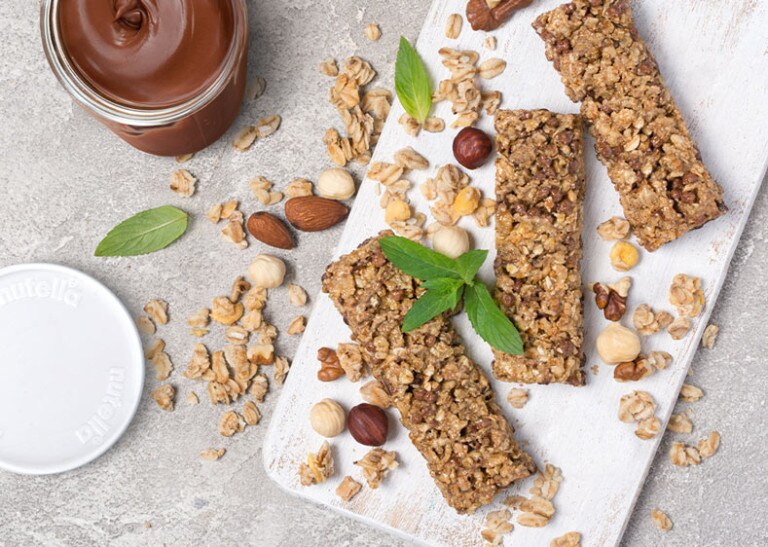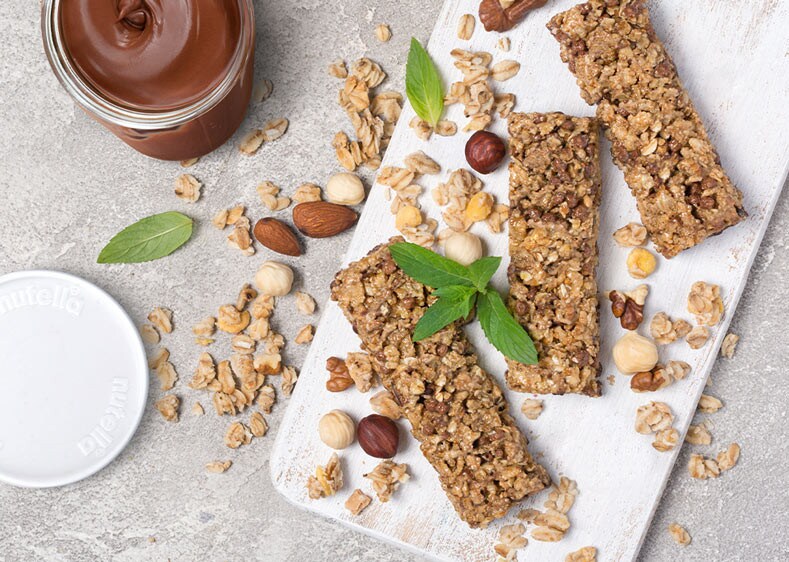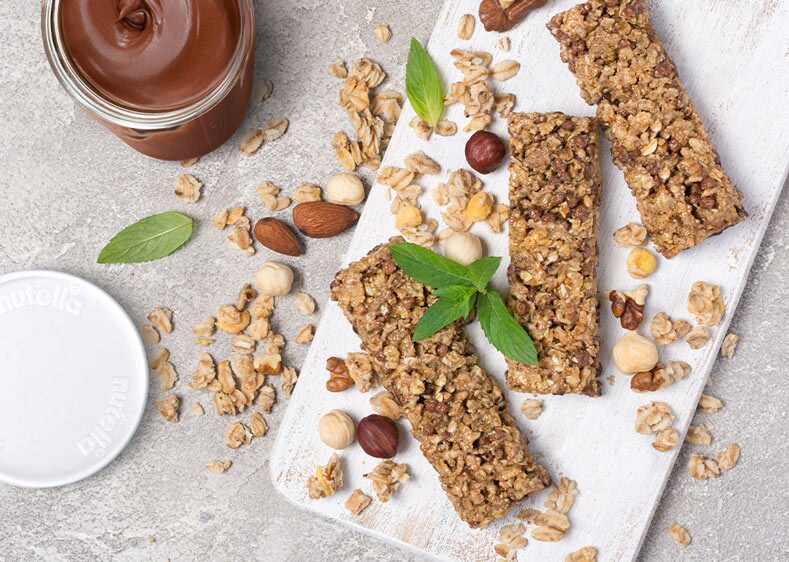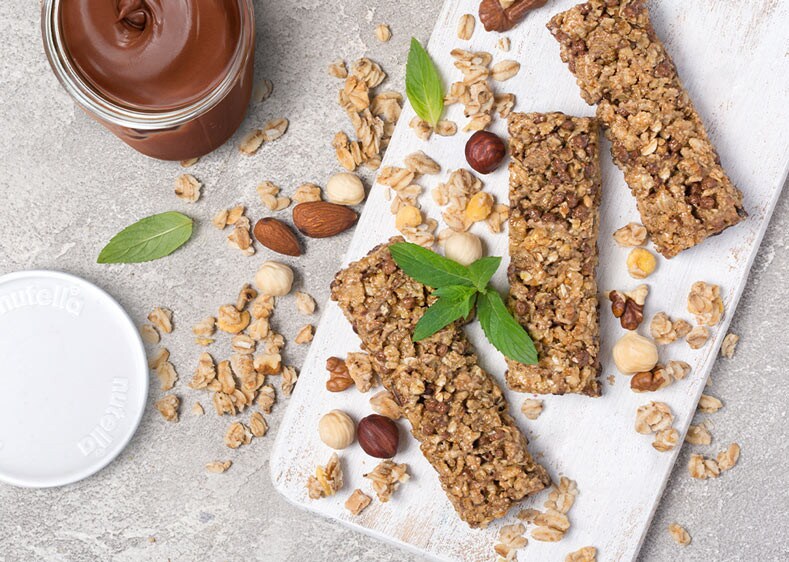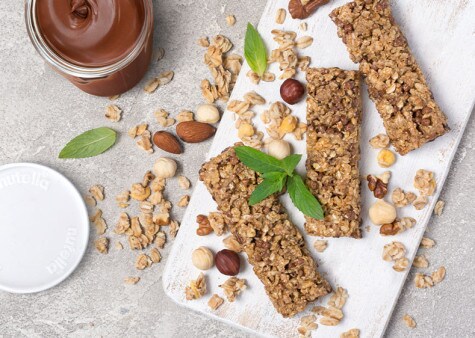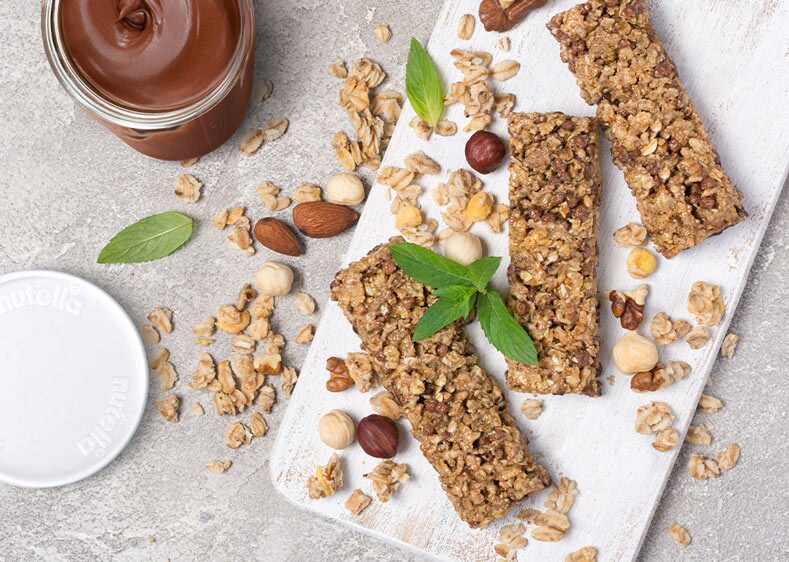 INGREDIENSER FÖR 8 BARS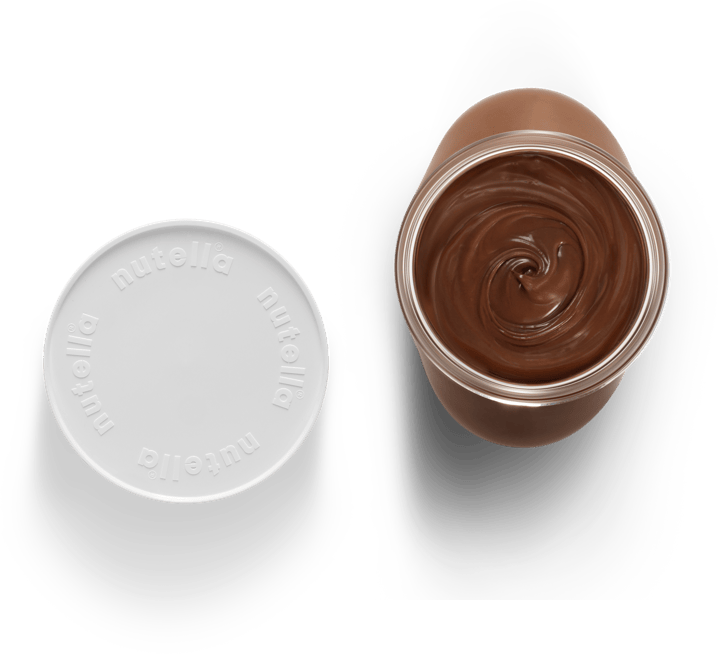 To prepare this delicious recipe, 15g of Nutella® per person is enough to enjoy!
Gör såhär
Smält kokosoljan i en kastrull.
Blanda kokosolja, dadlar och mandel till en tjock smet i en matberedare.
Tillsätt pumpafrön, havregryn, tranbär och vatten. Mixa väl.
Täck 2 avlånga brödformar (ca 1 1/2 liter) med plastfolie och tryck ut hälften av smeten jämnt i var och en av formarna.
När smeten har stelnat, ta ur den från formarna. Bred Nutella® ovanpå det första lagret och lägg sedan det andra lagret ovanpå.
Skär till 8 bars och förvara svalt och torrt.