Grillad quesadilla med Nutella®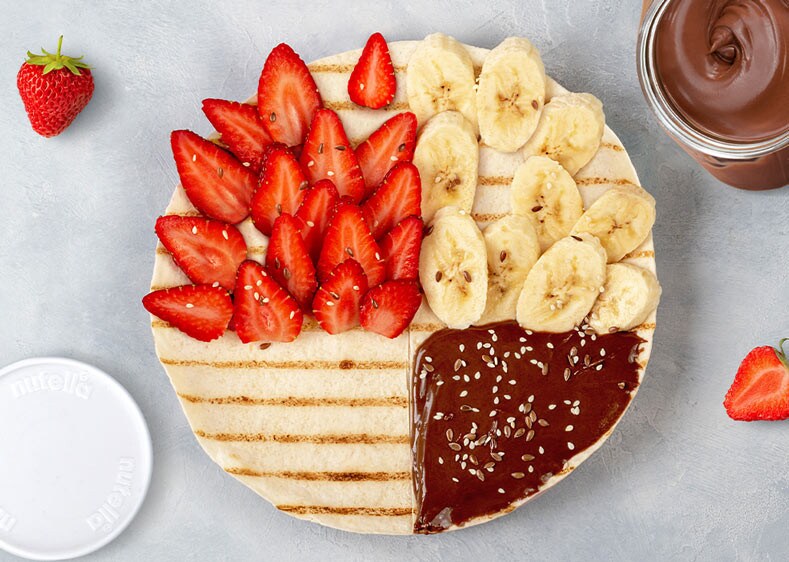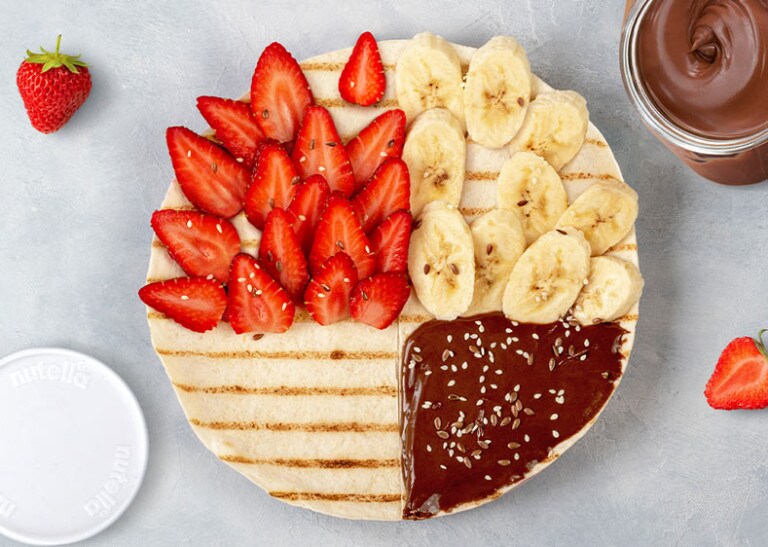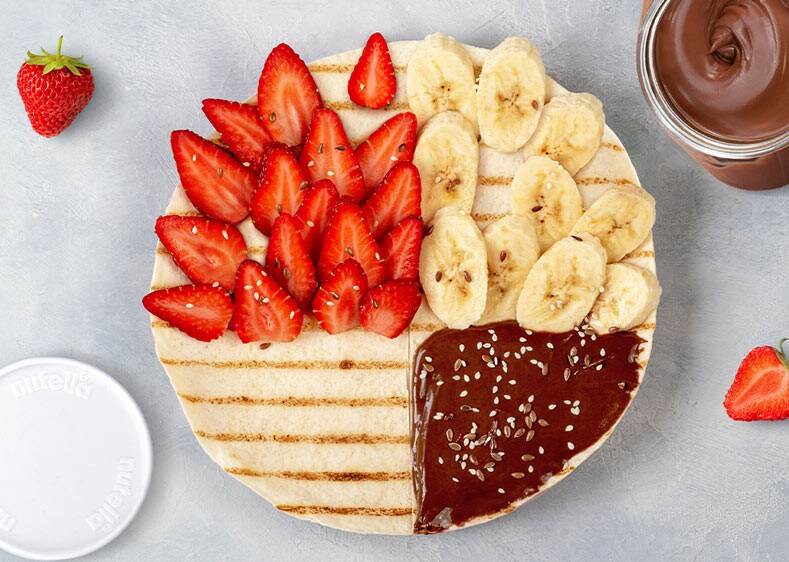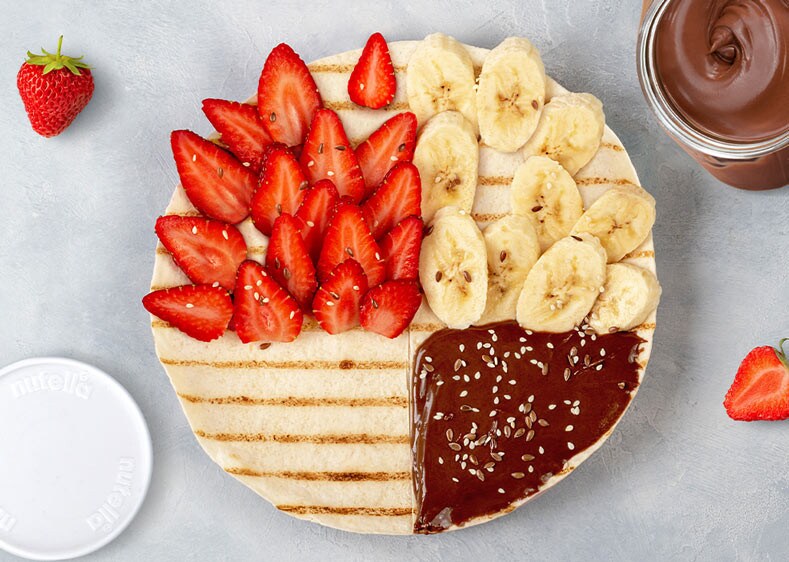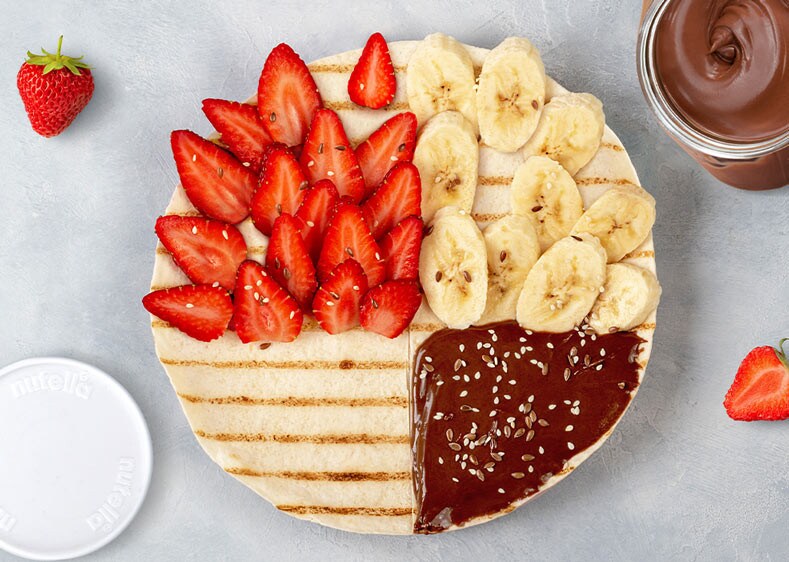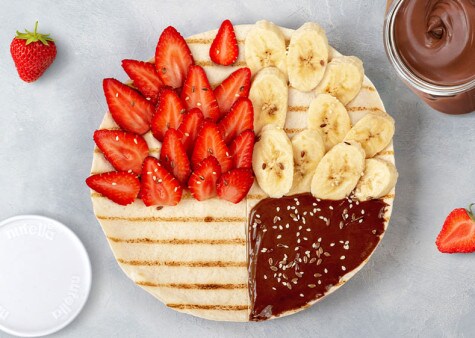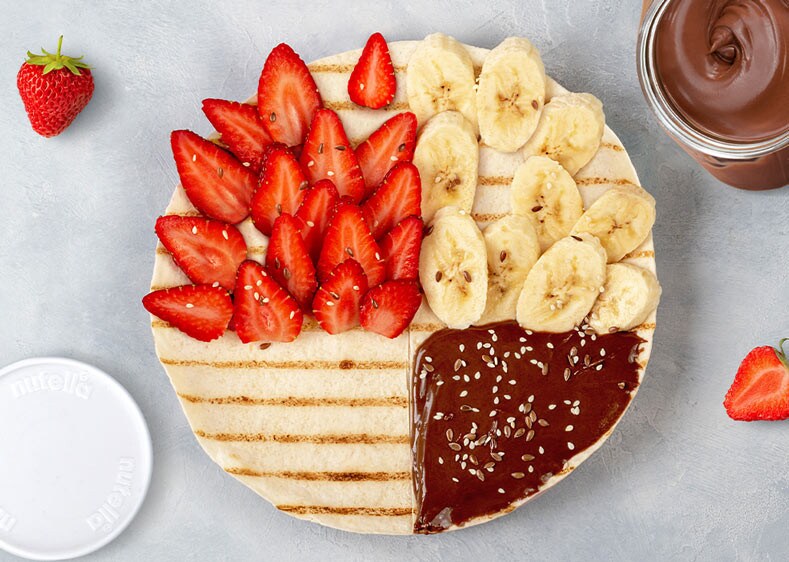 INGREDIENSER FÖR 4 PORTIONER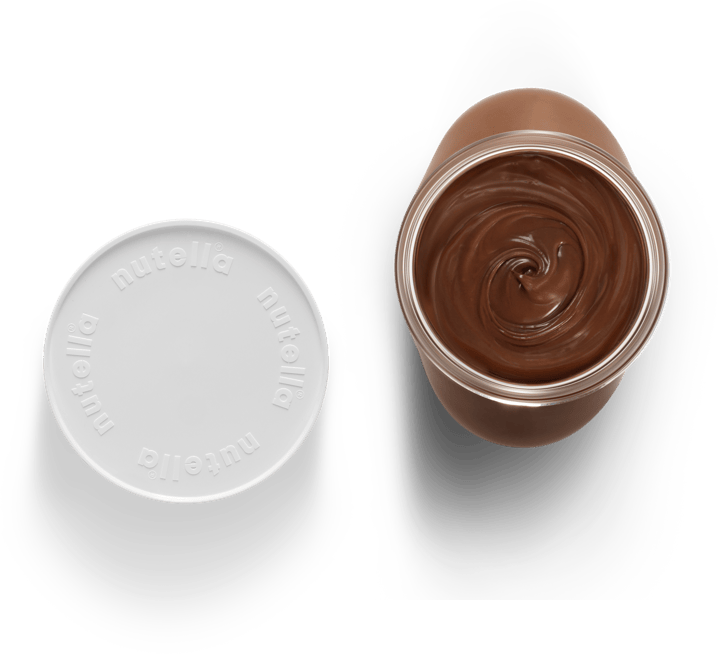 To prepare this delicious recipe, 15g of Nutella® per person is enough to enjoy!
Gör såhär
Skär banan och jordgubbar i skivor.
Bred 15g Nutella® på en av 1/4-delarna längst ner på varje tortilla.
Lägg skivad banan på en av 1/4-delarna högst upp på tortillan och jordgubbar på 1/4-delen intill. (Se bild)
Vik tortillan genom att vika upp den nedre halvan, så att tortillan blir halv.
Vik därefter den på mitten så att den formas till en 1/4-del.
Tortillan smakar gott när den snabbt vänds på grillen och äts varm eller ljummen.