Vanilje-semifreddo med Nutella®
En drøm af en frossen mousse og den unikke smag af Nutella. Det er forklaringen på, hvor dette er den perfekte dessert til julemiddagen: Den er let at lave med få ingredienser og dejligt forfriskende.
Den lækre creme opbevares i fryseren, indtil den skal serveres. Og julen bliver endnu dejligere. Med garanti.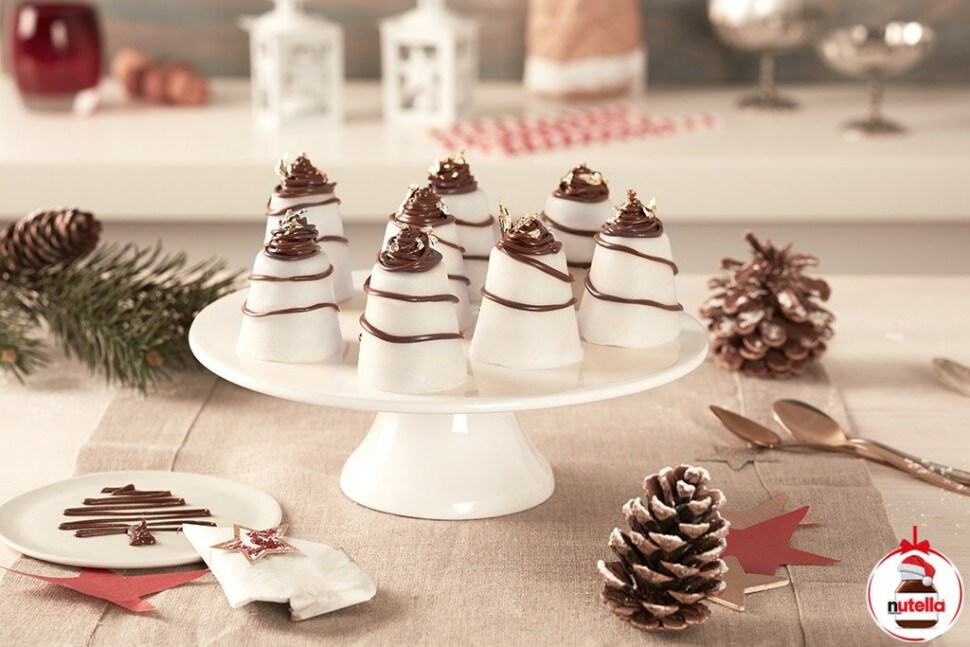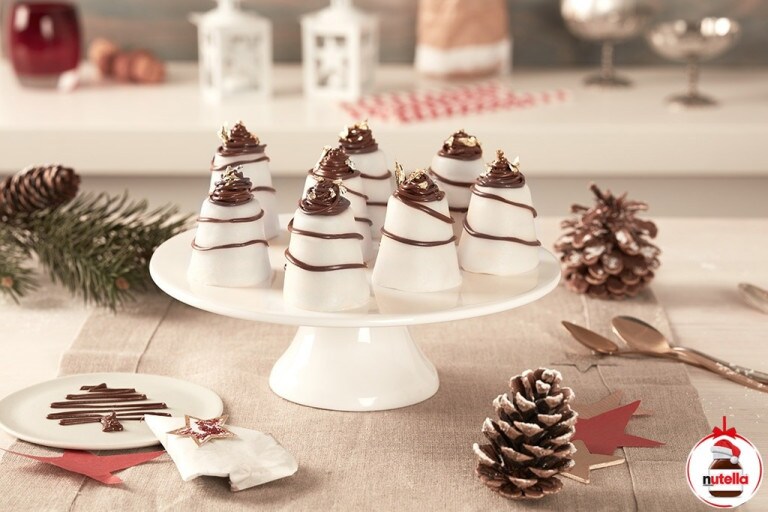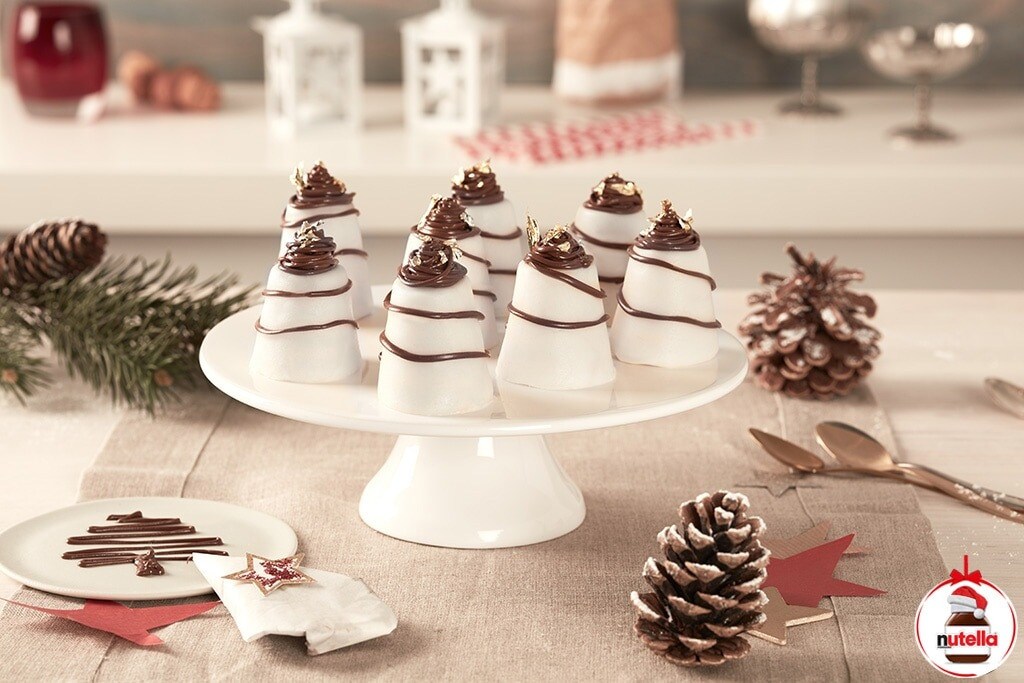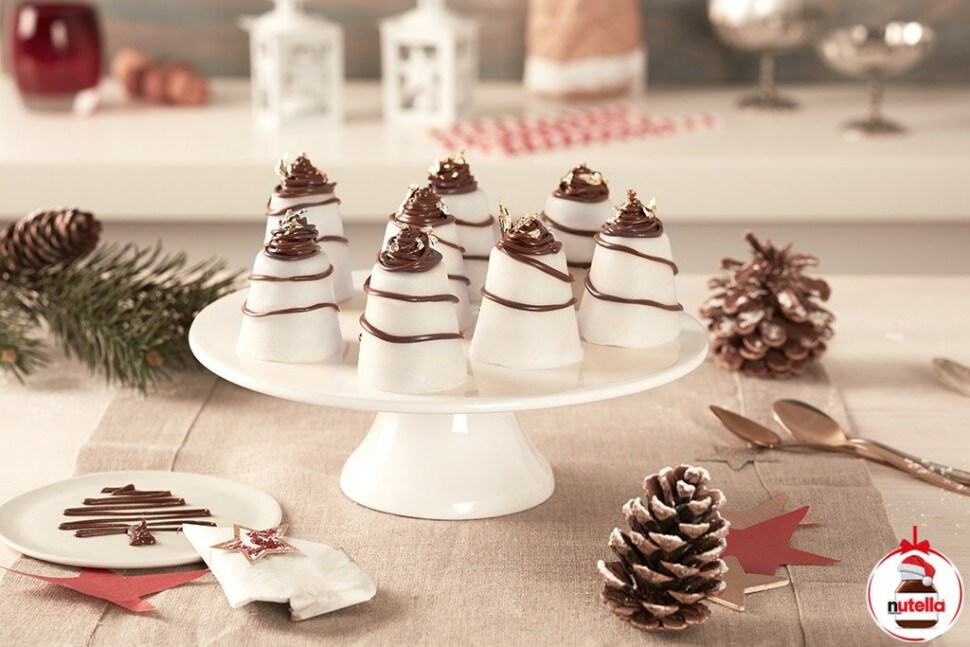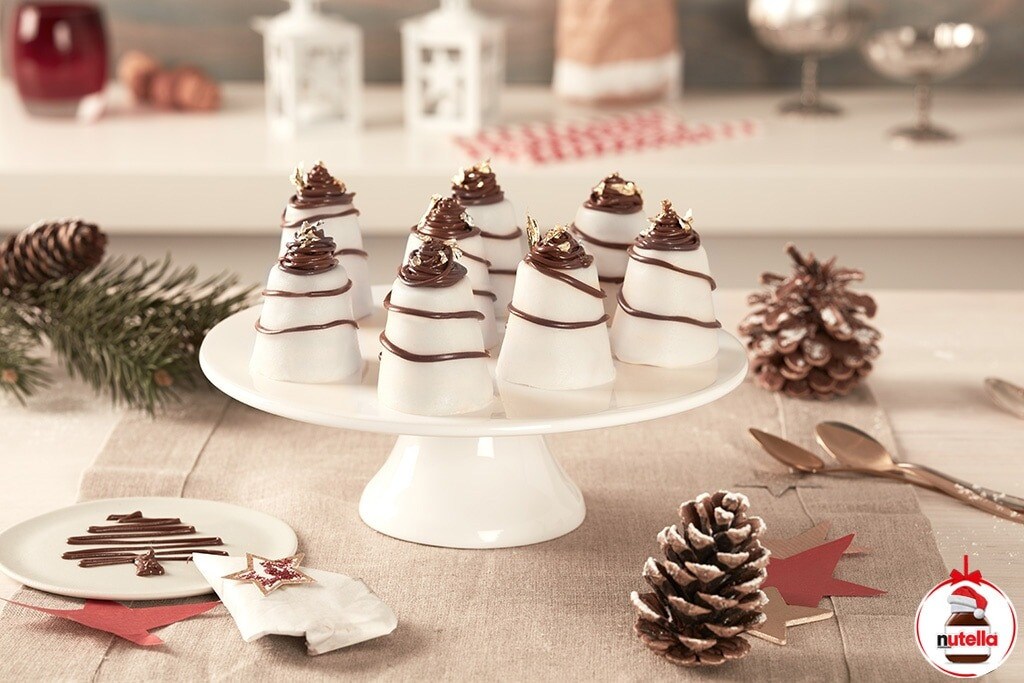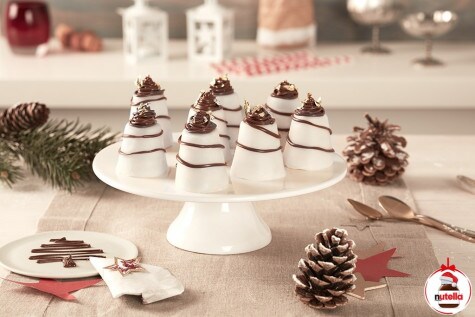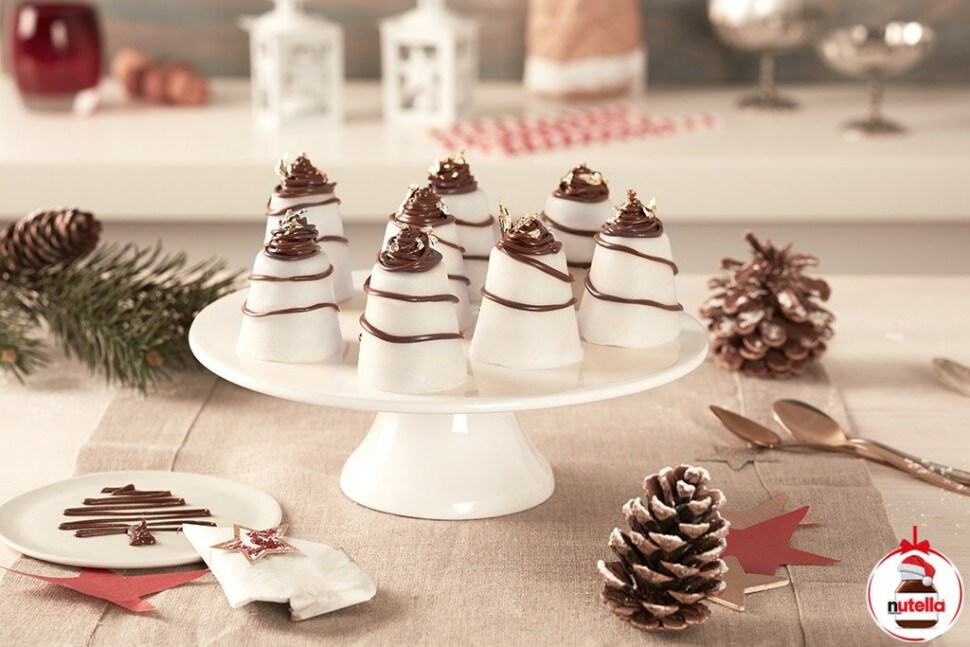 Ingredienser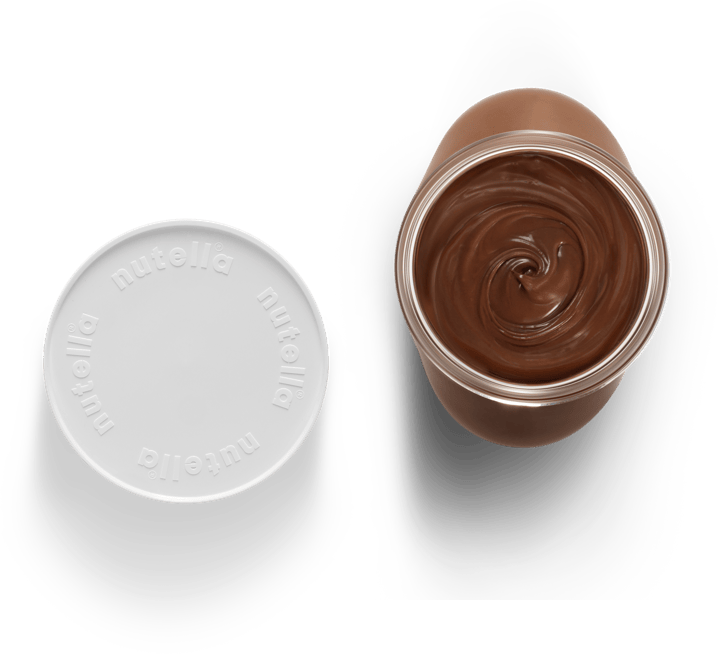 To prepare this delicious recipe, 15g of Nutella® per person is enough to enjoy!
Sådan gør du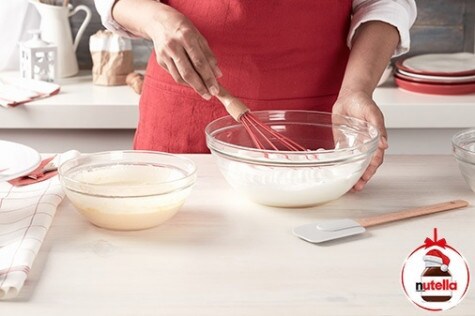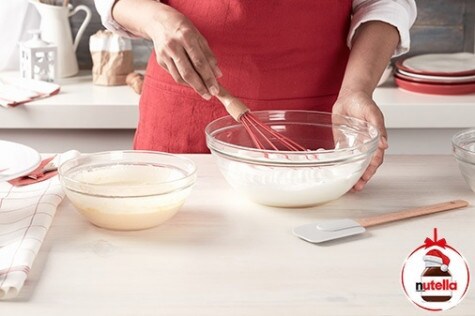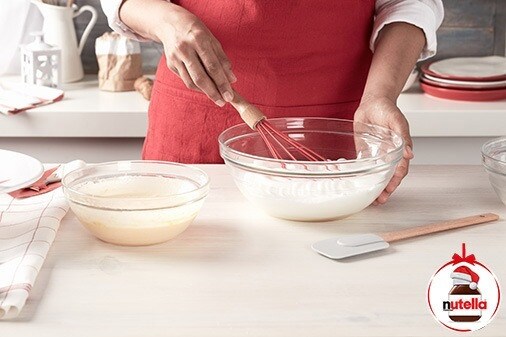 STEP 1
Stil 8 individuelle siliconekageforme i fryseren.
Pisk æggehviderne med 30 g sukker i en skål.
Pisk fløden i en anden skål.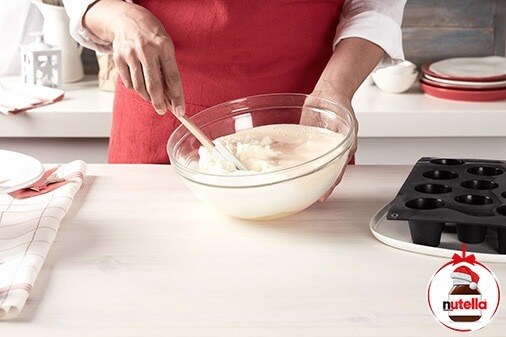 STEP 2
Pisk æggeblommerne og 70 g sukker i en tredje skål med et piskeris, indtil blandingen bliver luftig og blød.
Vend forsigtigt de tre masser sammen med en blød spatel.
Tag kageformene ud af fryseren.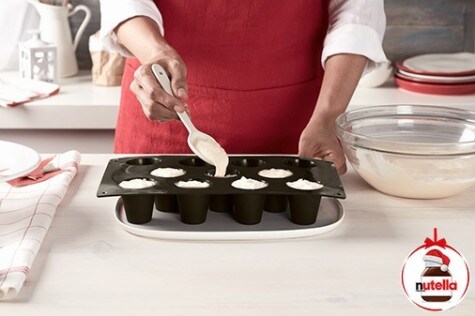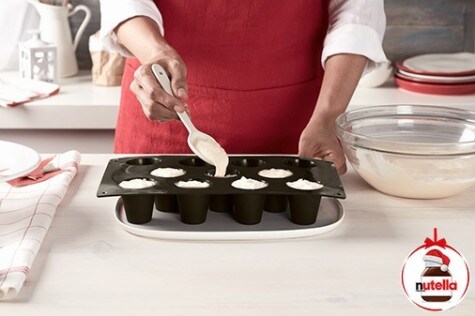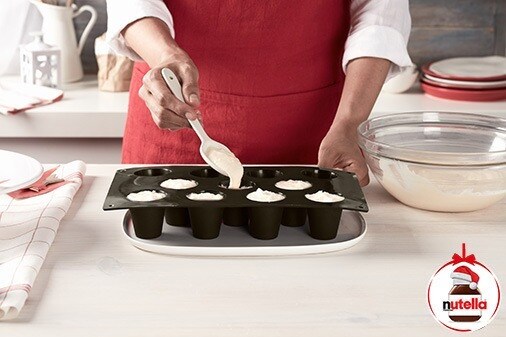 STEP 3
Hæld blandingen i kageformene.
Stil desserterne i fryseren i mindst 4 timer.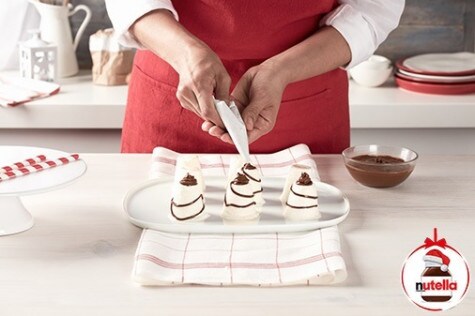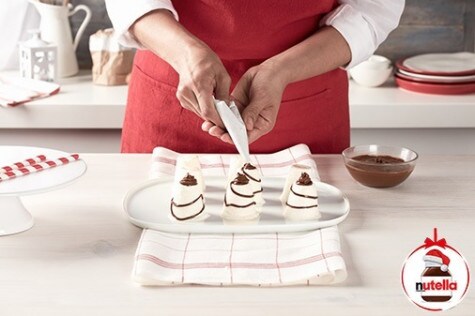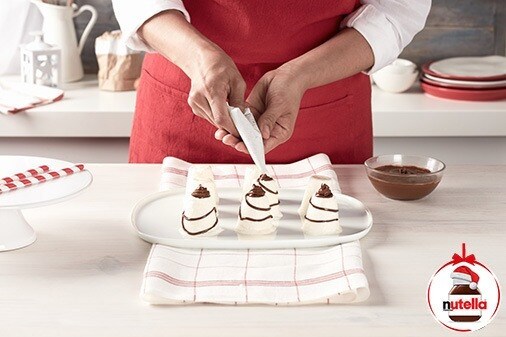 STEP 4
Vend de 8 semifreddoer ud på hver deres desserttallerken, og sprøjt dem med Nutella® med en sprøjtepose.
Drys med bladguldflager.