Mandelsandkage med Nutella®
Du starter med at sigte melet og kombinerer med mandelmel, der giver en blødere og mere smagrig dej. En tur i ovnen. En sprøjtepose, så du kan fylde lækkerierne med Nutella. Og vupti, så er julen blevet endnu skønnere.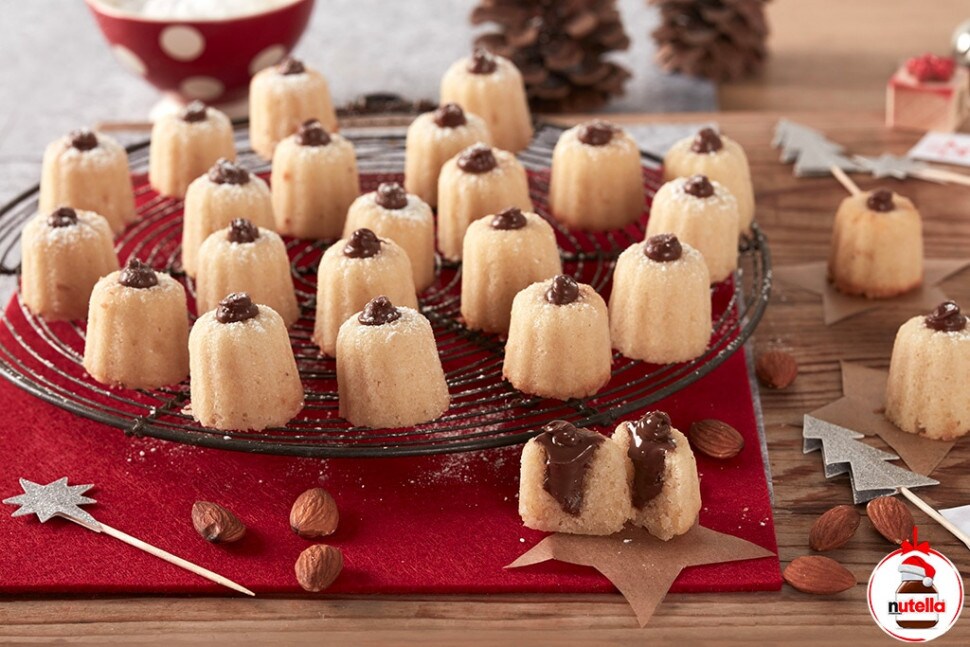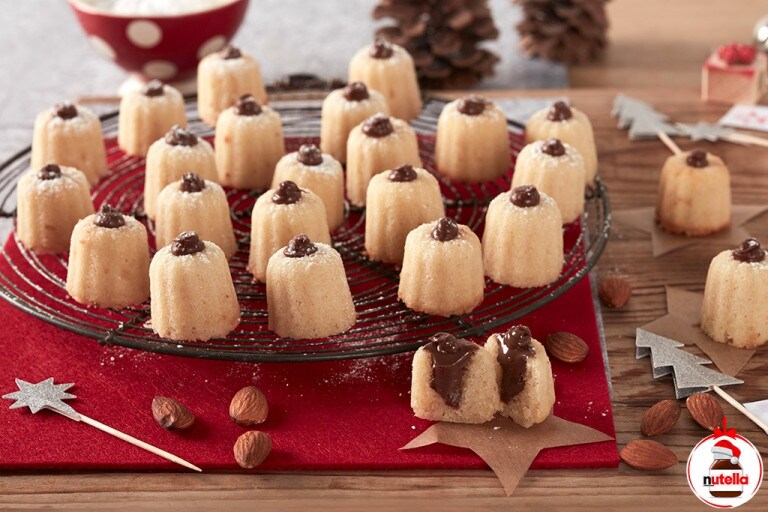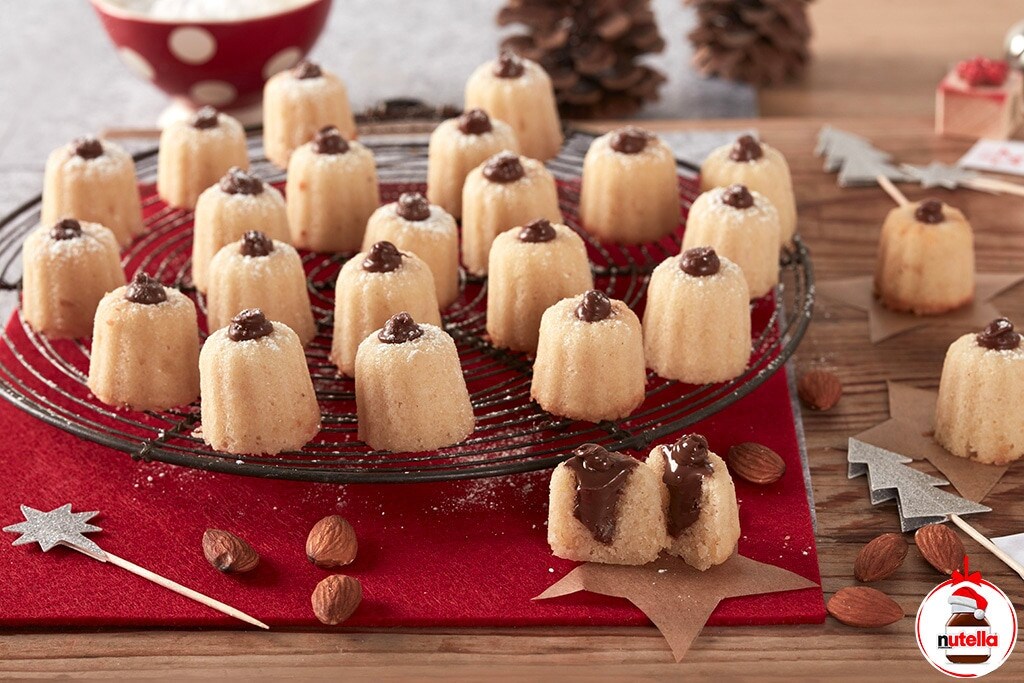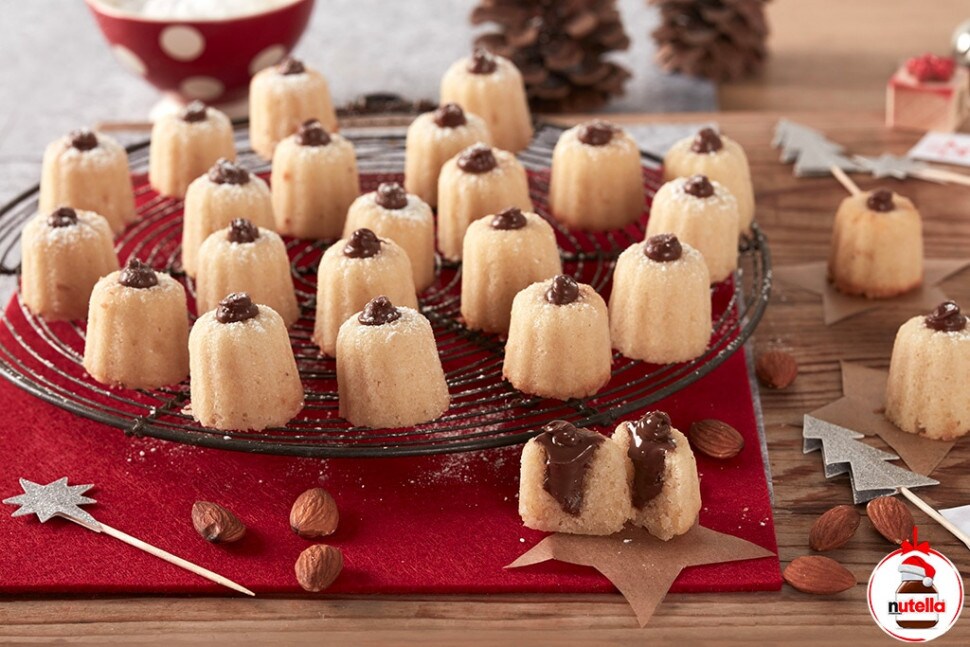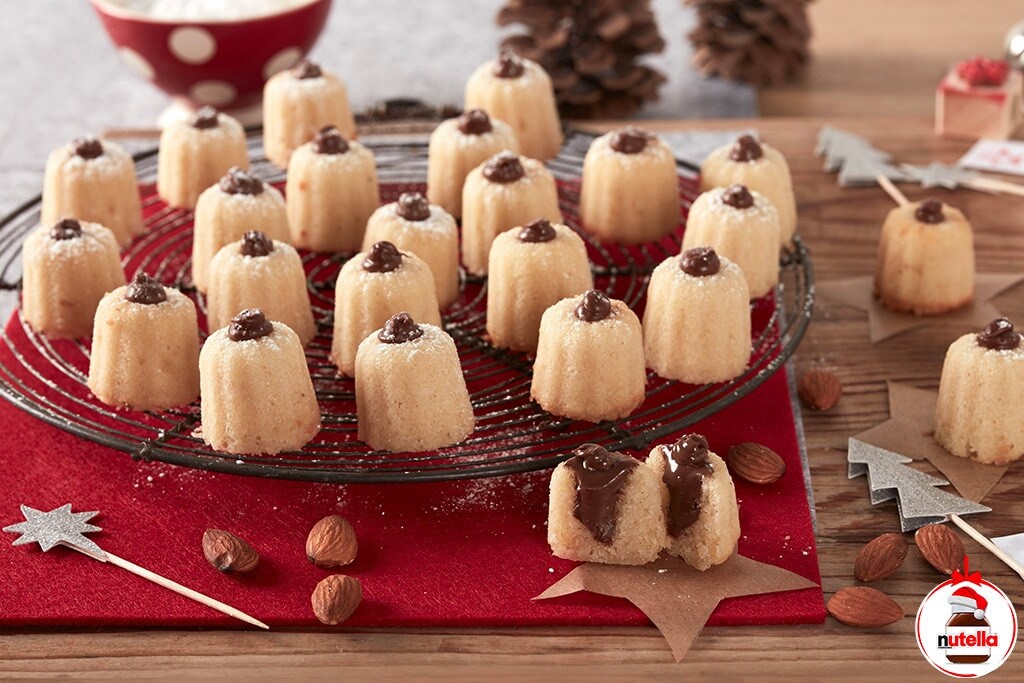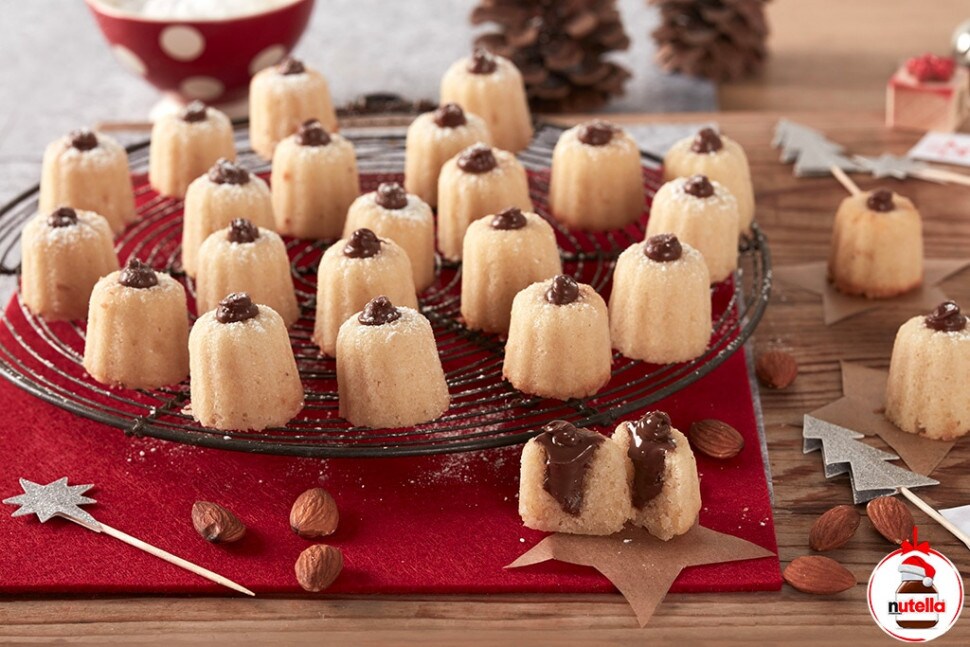 Ingredienser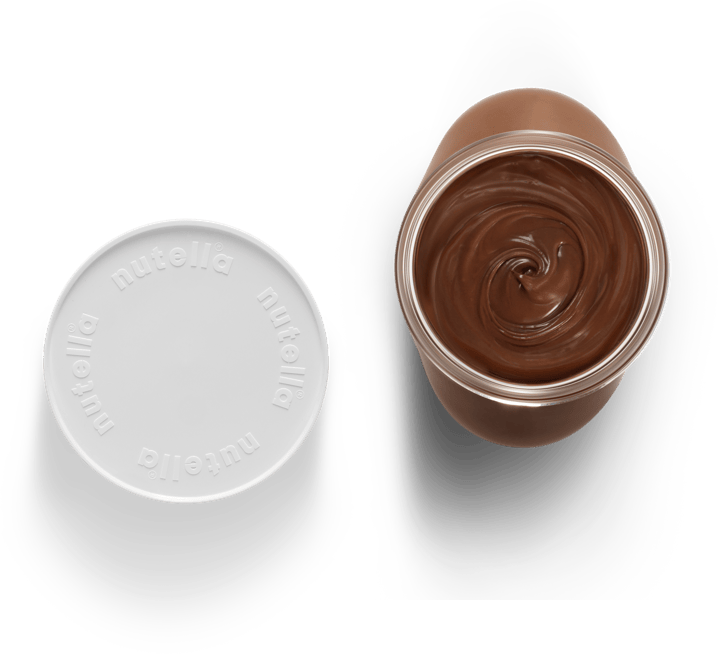 To prepare this delicious recipe, 15g of Nutella® per person is enough to enjoy!
Sådan gør du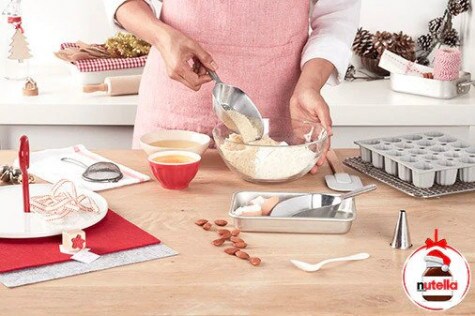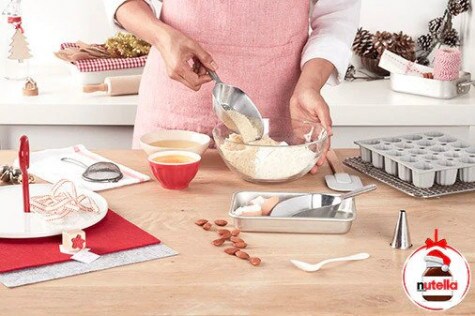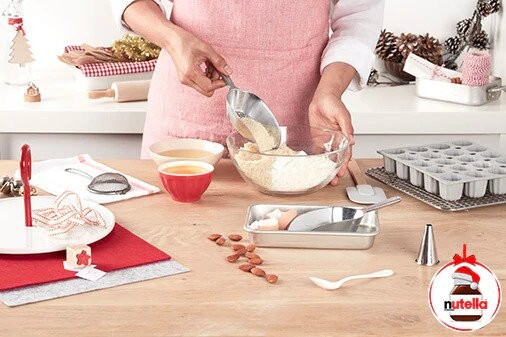 STEP 1
Bland det sigtede mel med flormelis og mandelmel i en skål.
Tilsæt derefter æggehvider og til sidst det smeltede smør.
Rør det hele forsigtigt sammen, og sæt dejen i køleskabet i en time.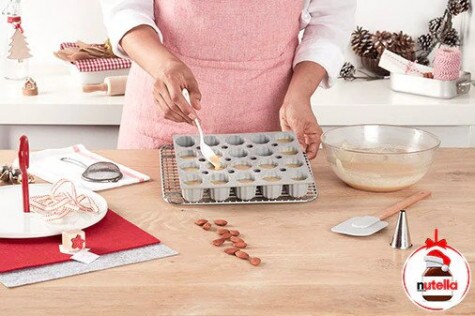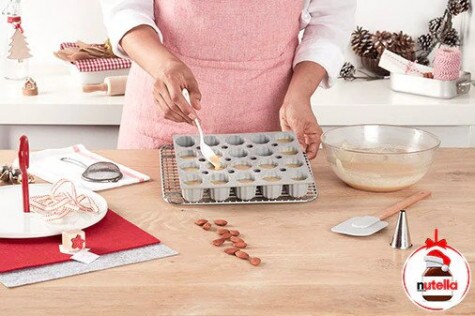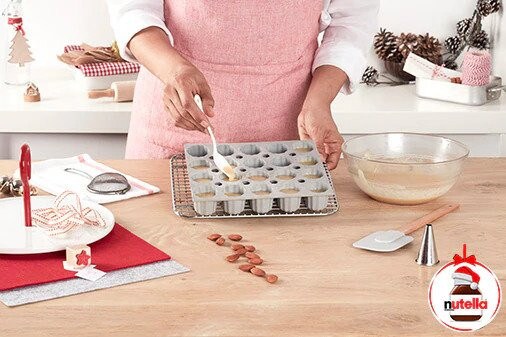 STEP 2
Forvarm ovnen til 180 °C.
Smør individuelle forme (ca. 4 cm i højden og 2,5 cm i diameter) med smør, og drys dem med mel.
Fyld hver form 2/3 med dej.
Placer de fyldte forme på en bageplade, og bag dem i 12 minutter i midten af ovnen.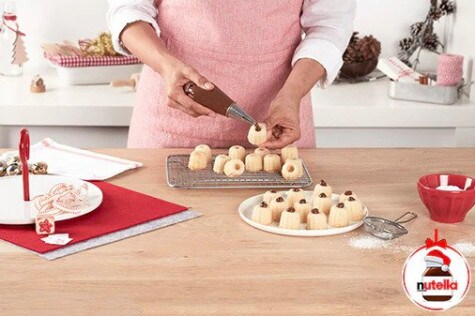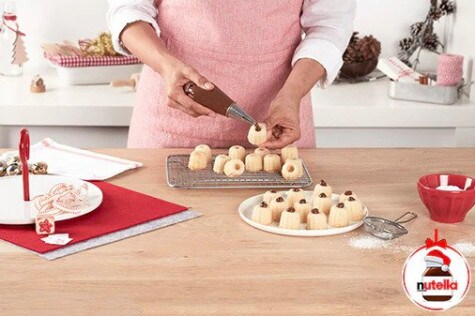 STEP 3
Tag pladen ude af ovnen, og lad kagerne køle lidt, før du tager dem ud af formene.
Lav forsigtigt et lille hul med en tandstikker i toppen af alle kagerne.
Brug en sprøjtepose til at fylde hvert hul med 4 g Nutella®
Dekorer med 1 g Nutella® på toppen af kagen
Drys kagerne med flormelis og server dem.