Minipavlova med Nutella®
Pavlova er en marengsbaseret kage opkaldt efter en berømt russisk ballerina, selvom den stammer fra Australien. Den er let, den er elegant, og den får smagsløgene til at danse cancan. En enkel dessert forfinet med Nutella og et par bløde frugter. Julen er lige blevet endnu lækrere.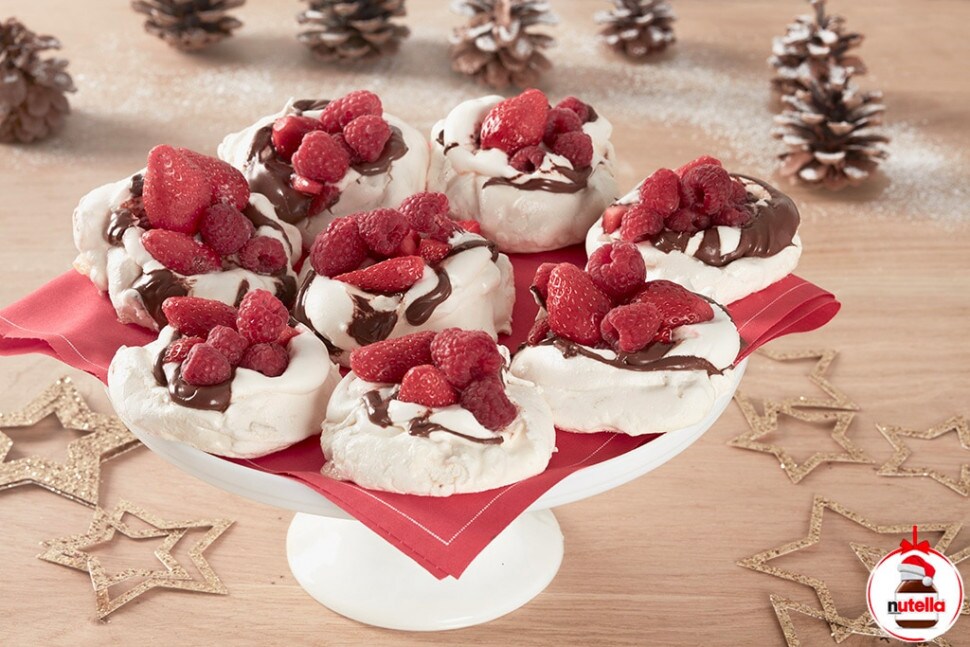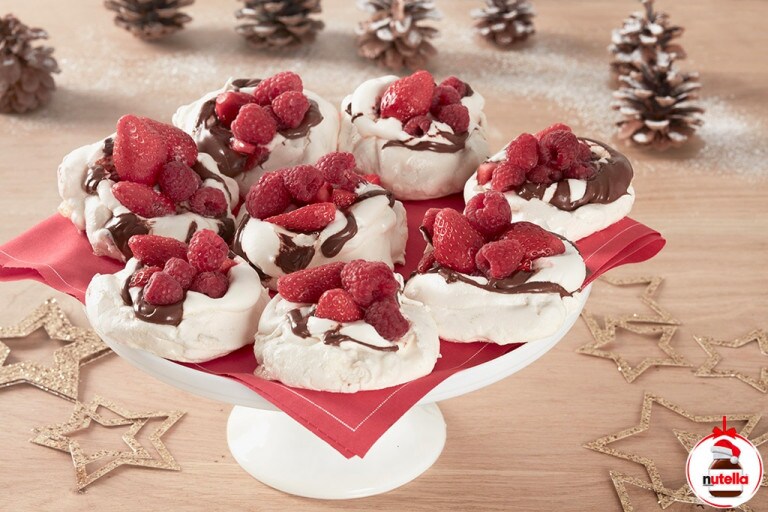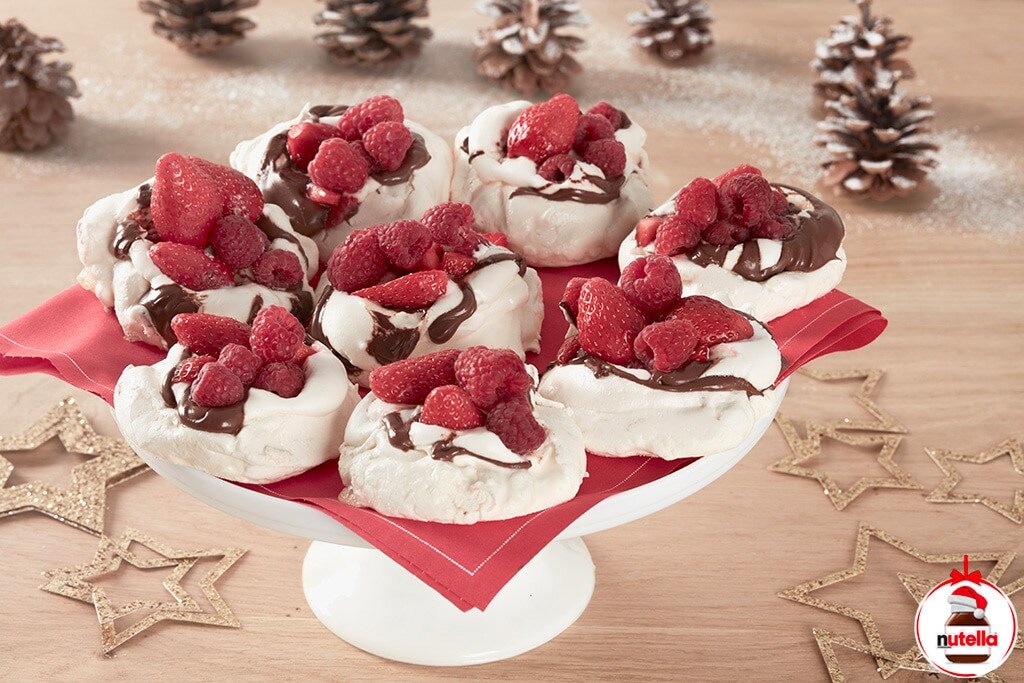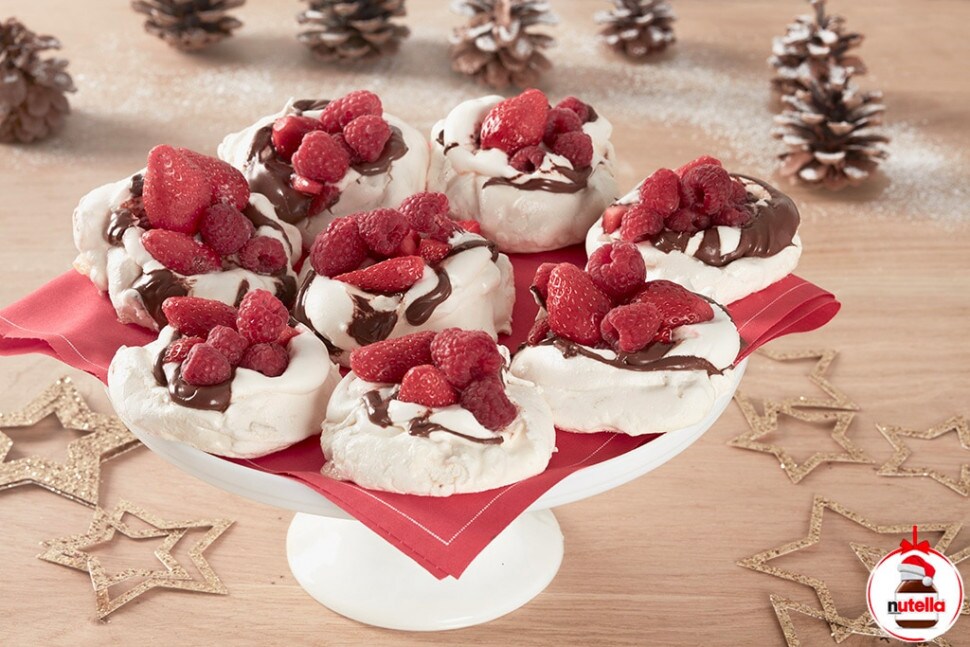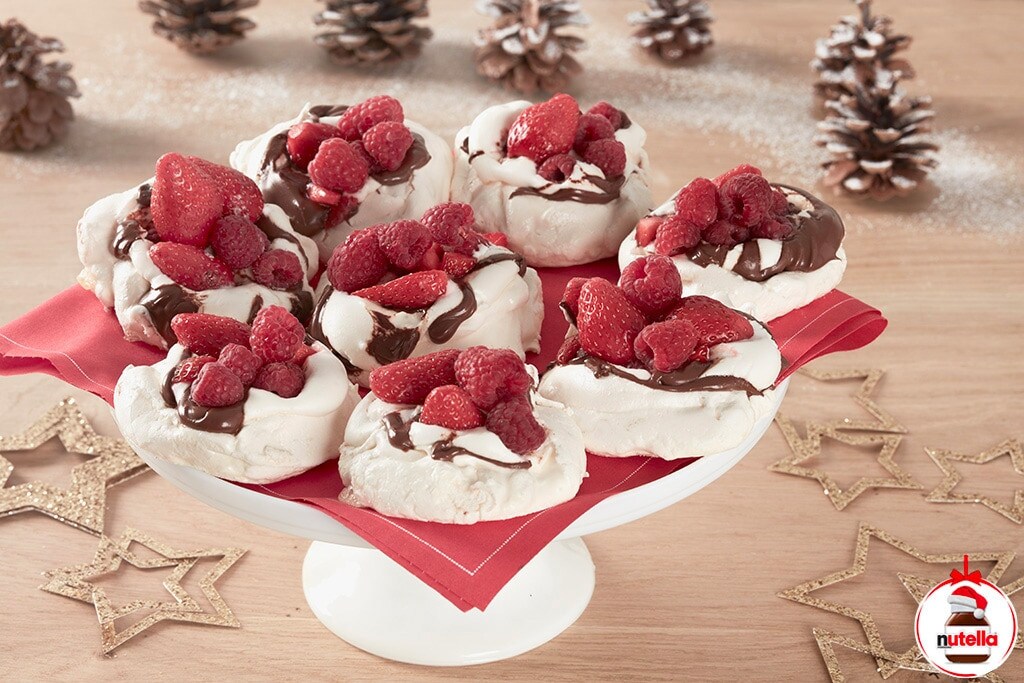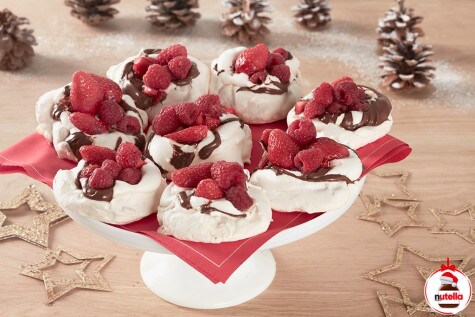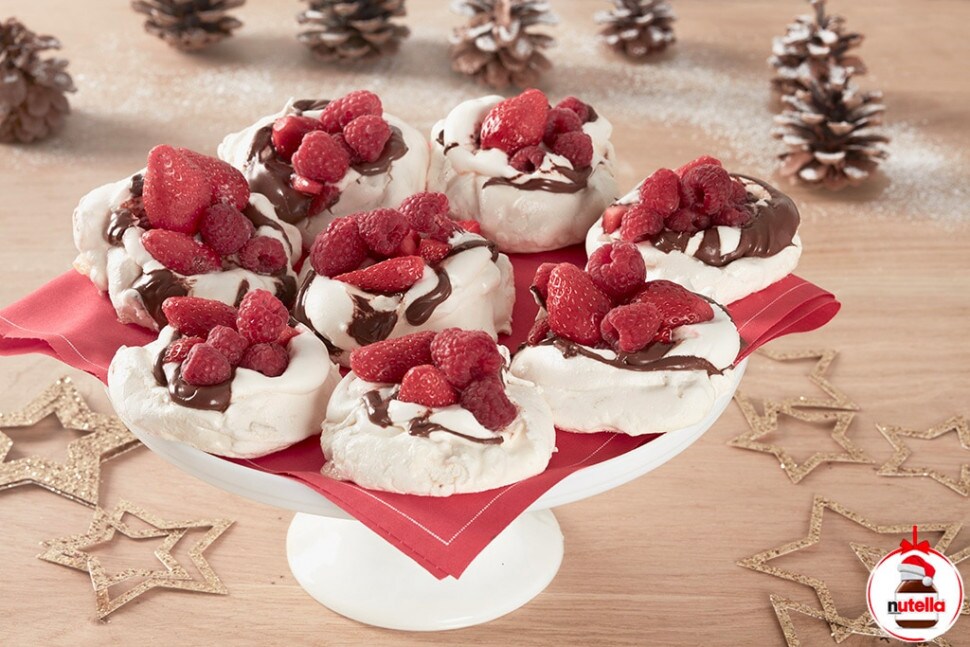 Ingredienser
100 g æggehvide (3 æggehvider)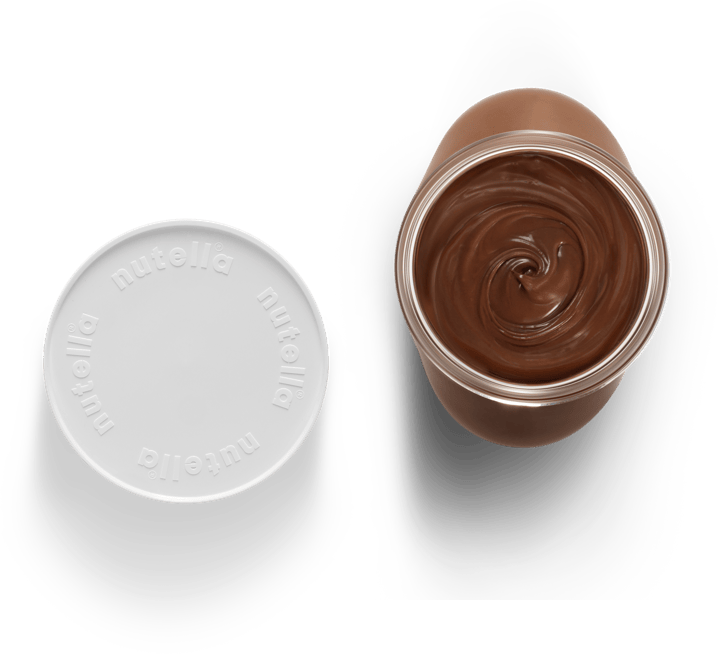 To prepare this delicious recipe, 15g of Nutella® per person is enough to enjoy!
Sådan gør du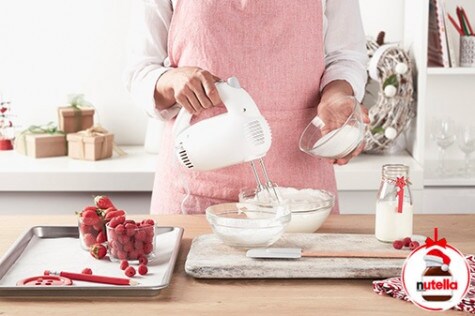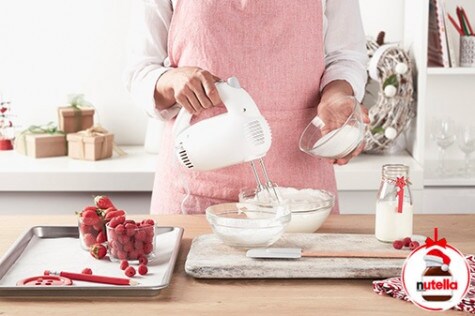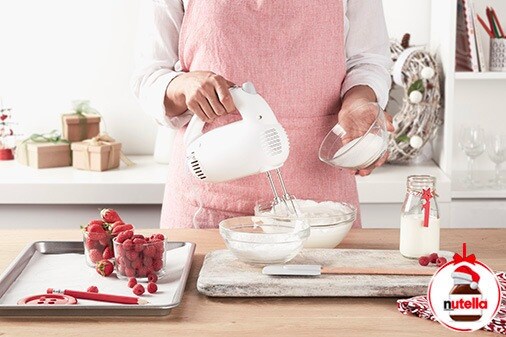 STEP 1
Indstil ovnen på 90 °C varmluft.
Pisk æggehviderne i en skål, til de er stive. Før du stopper, tilsættes sukkeret gradvist af tre omgange med et piskeris for at undgå, at blandingen falder sammen.
Når æggehviderne er faste, tilsættes flormelissen.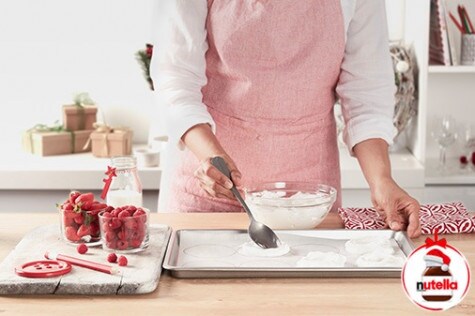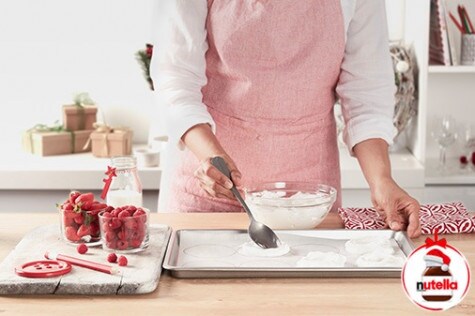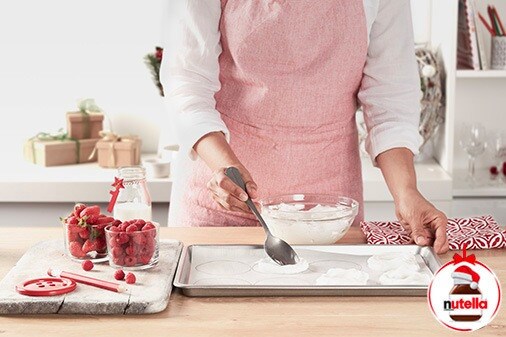 STEP 2
rBeklæd en bageplade med mad- eller bagepapir, brug en blyant til at tegne 8 identiske cirkler med en diameter på 8 cm med et lille mellemrum mellem dem.
Når cirklerne er tegnet, bruges en ske til at placere æggehviderne i cirklerne. Pas godt på, at æggehviderne ikke falder sammen. Kanten af marengsene skal være højere end midten.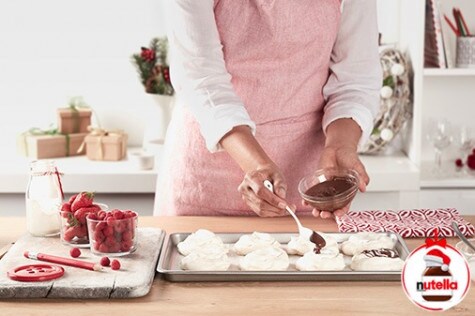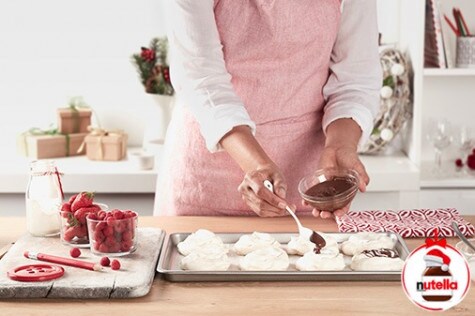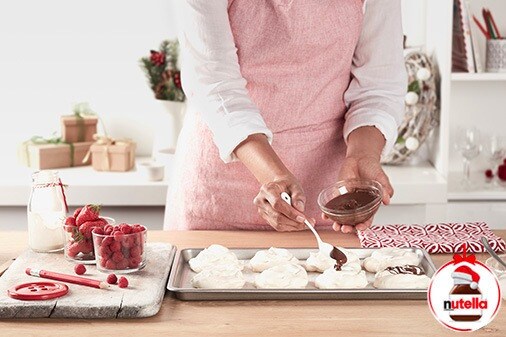 STEP 3
Bag dem i 2 timer på den nederste rille i ovnen.
Når bagetiden er slut, slukker du for ovnen, men lader marengsene stå inde i ovnen med ovndøren lukket, indtil de er kølet af. Tip: Dette trin kan med fordel udføres dagen før. Det er ikke nødvendigt at sætte dem i køleskabet.
Vask bærrene, og pisk fløden til flødeskum.
Fordel flødeskummet på den første marengs, tilsæt 15 g Nutella® med en ske, og slut af med et par blandede bær. Gentag processen på resten af marengsene.