Cheesecake med Nutella®
Nutella® finder nye ingrediensvenner i de krydrede Speculaas-kager (hollandske brunkager) og bretonske smørkager. En festlig kage i tre lag: Umuligt at modstå!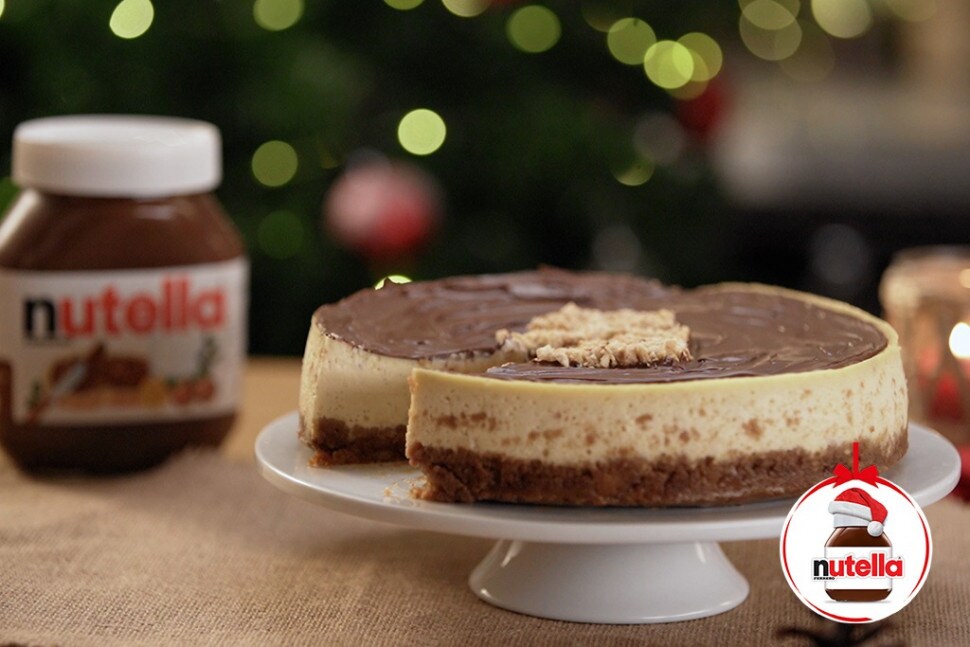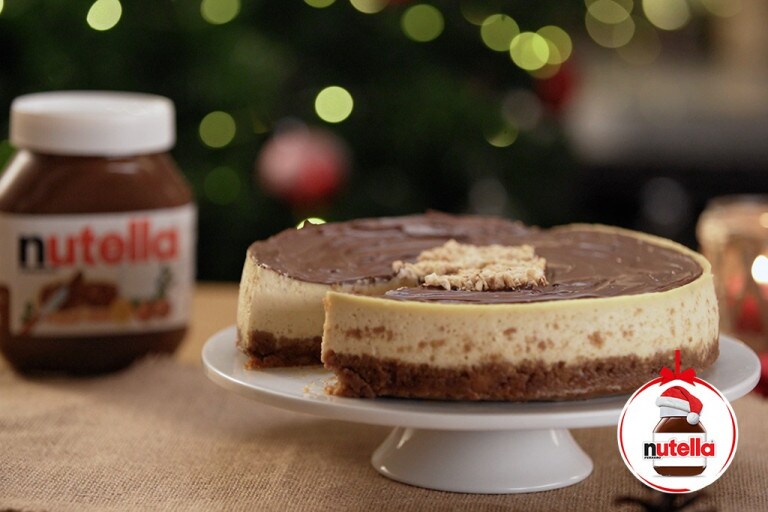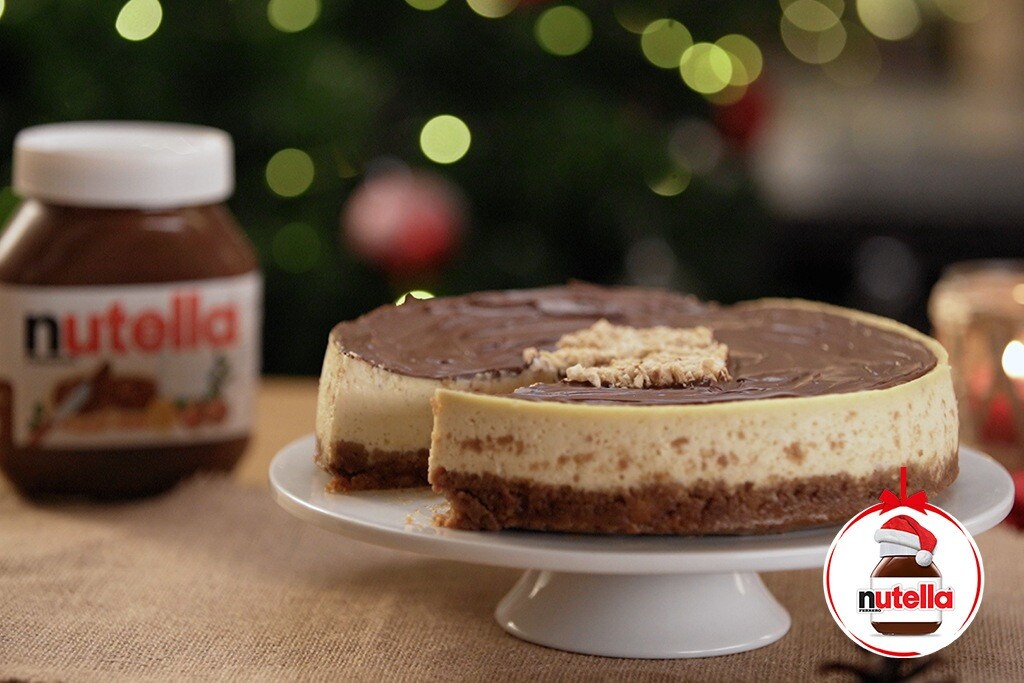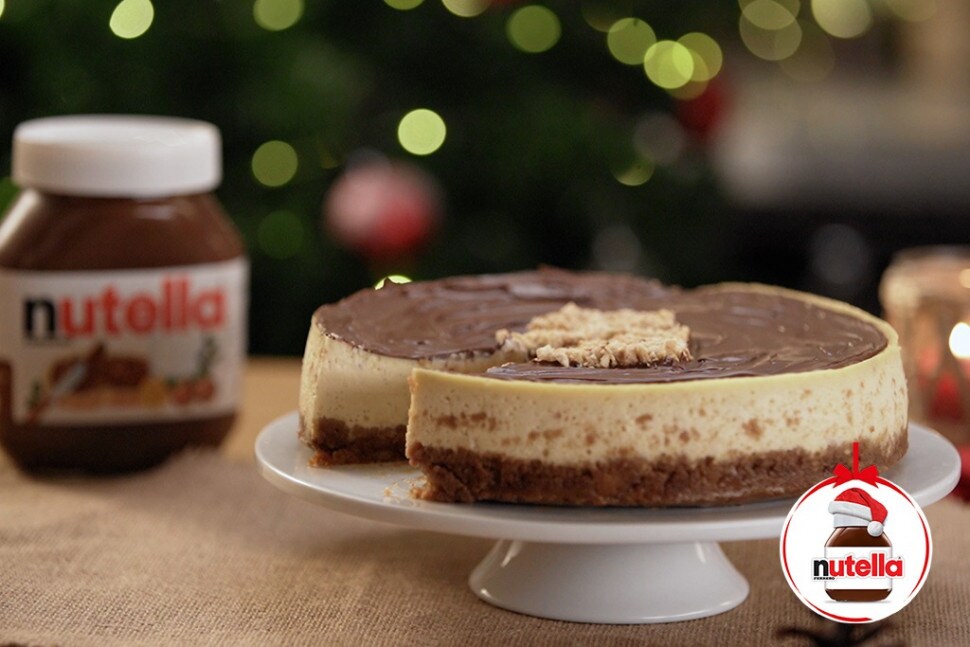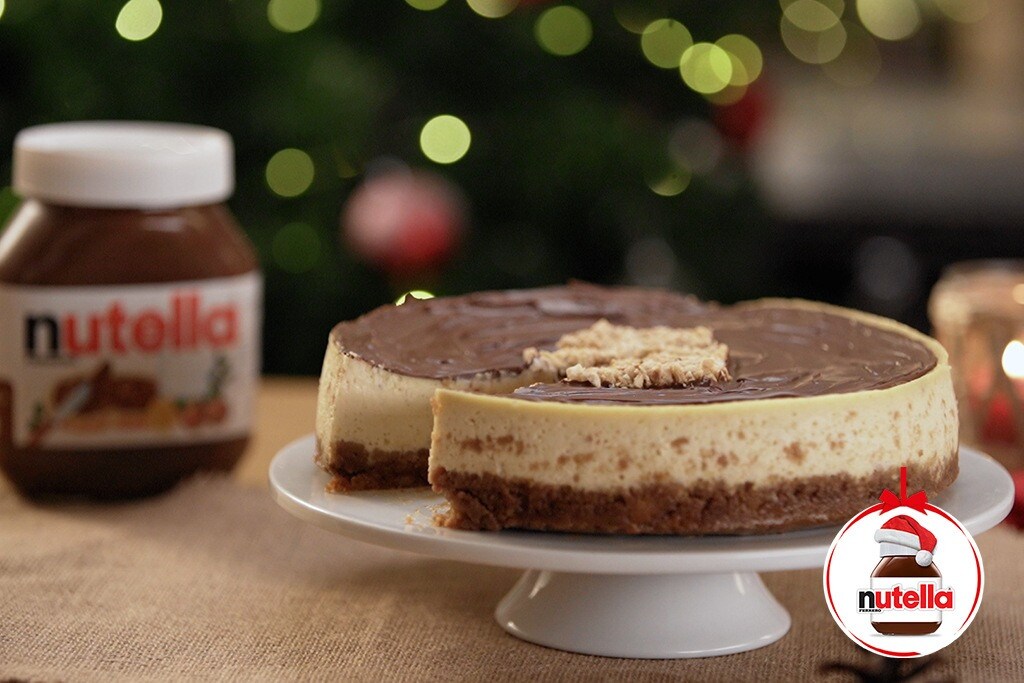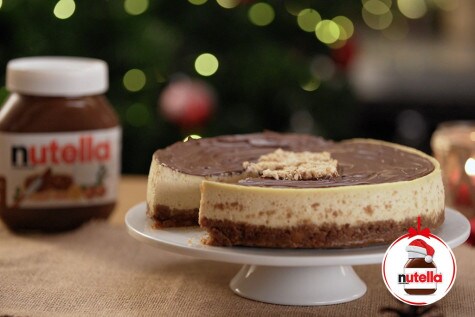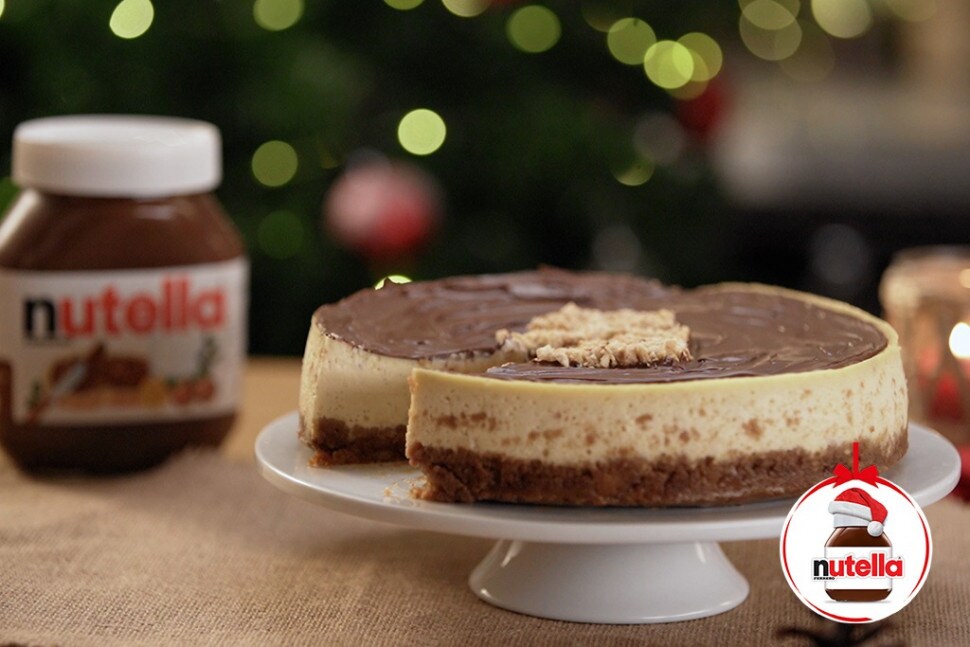 Ingredienser
Til bunden:
150 g bretonske smørkager (eller grahamskiks)
80 g smør skåret i små stykker
Til cremen:
250 g fromage blanc (med 20 % fedtindhold)
Forvarm ovnen til 200 °C (varmluft).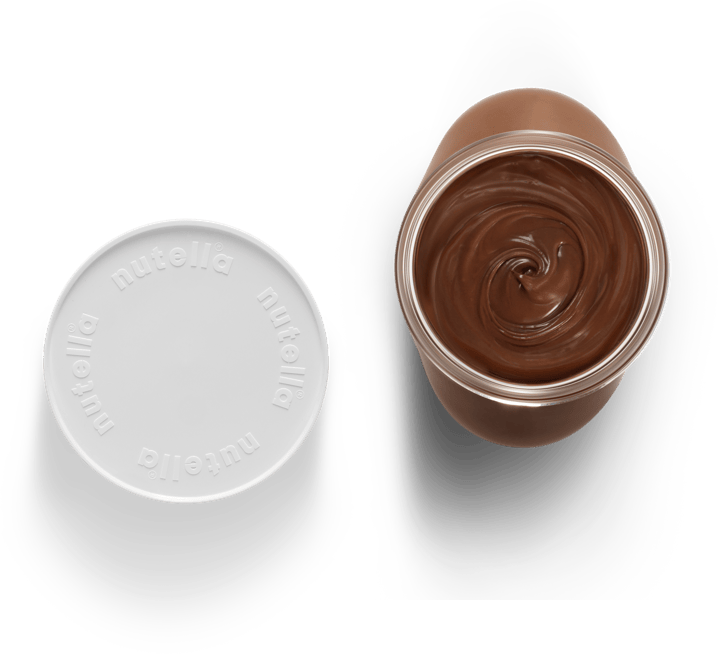 To prepare this delicious recipe, 15g of Nutella® per person is enough to enjoy!
Sådan gør du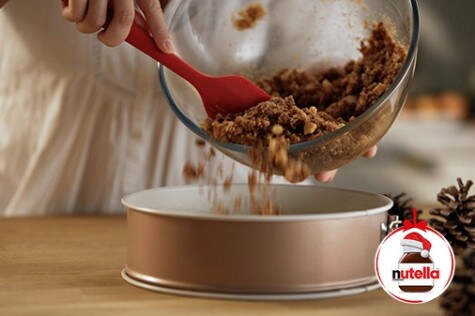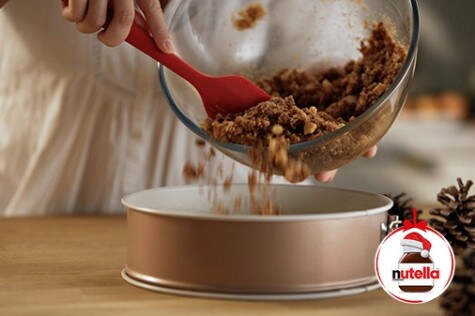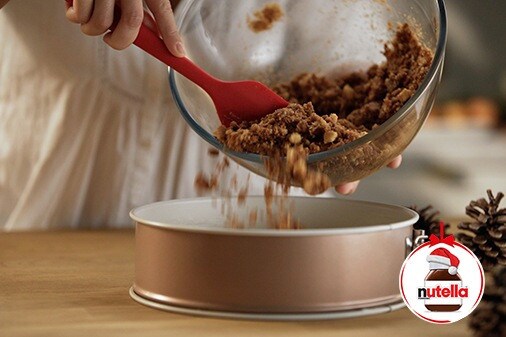 STEP 1
Smuldr kagerne/kiksene, indtil de har en pudret konsistens.
Tilsæt smørternene og en spiseskefuld sukker.
Rør det hele sammen.
Smør bunden af en tallerken med smør.
Hæld blandingen op i en springform med en diameter på 24 cm.
Bag i 10 min. ved 200 °C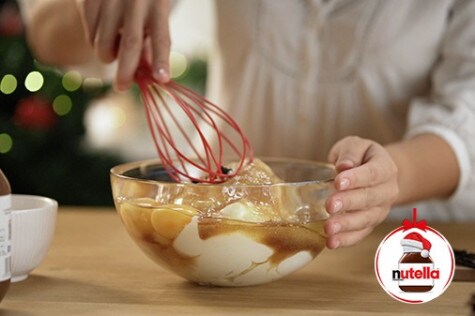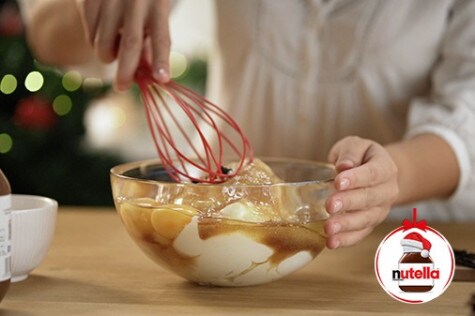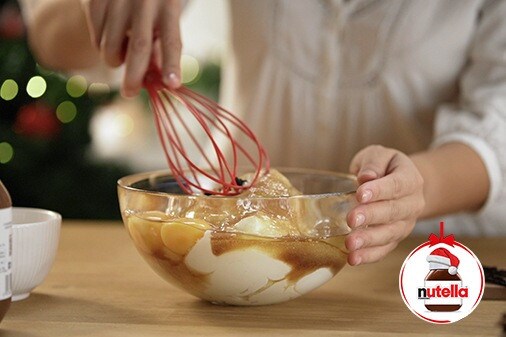 STEP 2
Hæld flødeost, fromage blanc og crème fraiche i en skål.
Tilsæt sukker.
Tilsæt de hele æg.
Rør frøene fra vaniljestængerne i.
Pisk det hele sammen i 1 minut.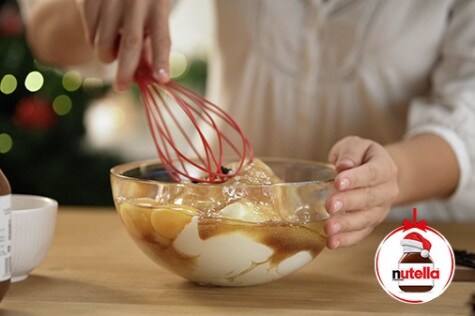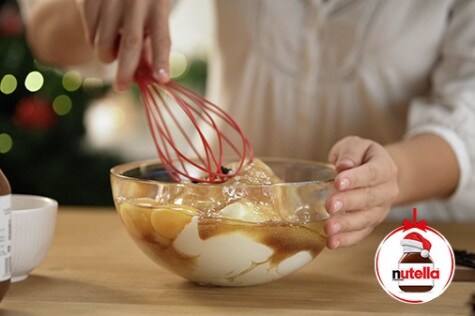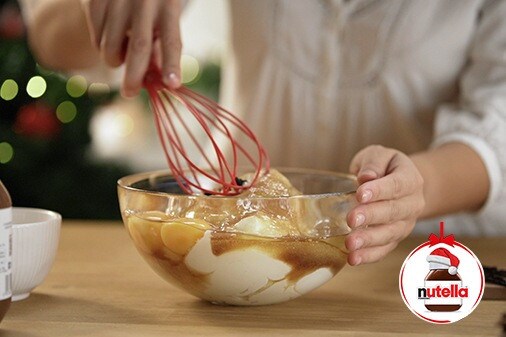 STEP 3
Hæld cremetoppingen ud over biscuitbunden.
Bag i 1 time og 20 minutter ved 135 ° uden at åbne lågen på ovnen på noget tidspunkt under bagningen.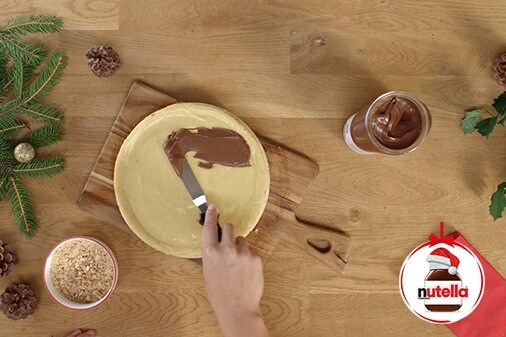 STEP 4
Smør Nutella på toppen af cheesecaken.