DIY craft stuff jars
Do you like to do small housework, repairing things and taking on DIY jobs? Here's a great way to organise your utensils, screws and tools by turning empty Nutella® jars into practical containers. Follow the steps of this DIY idea and start creating your own organised home workshop.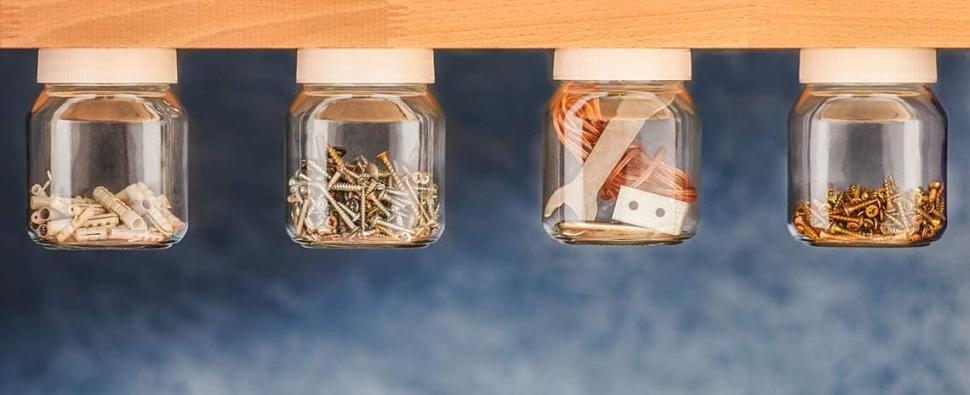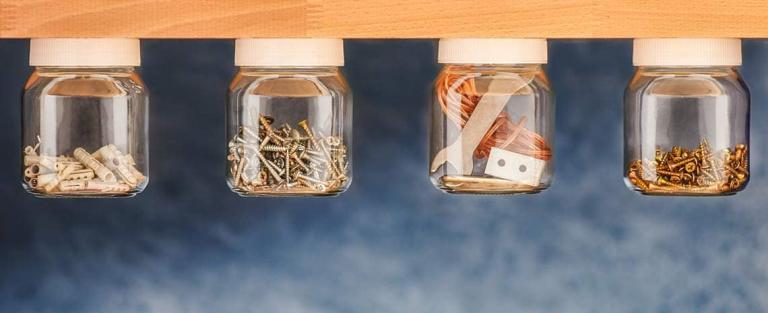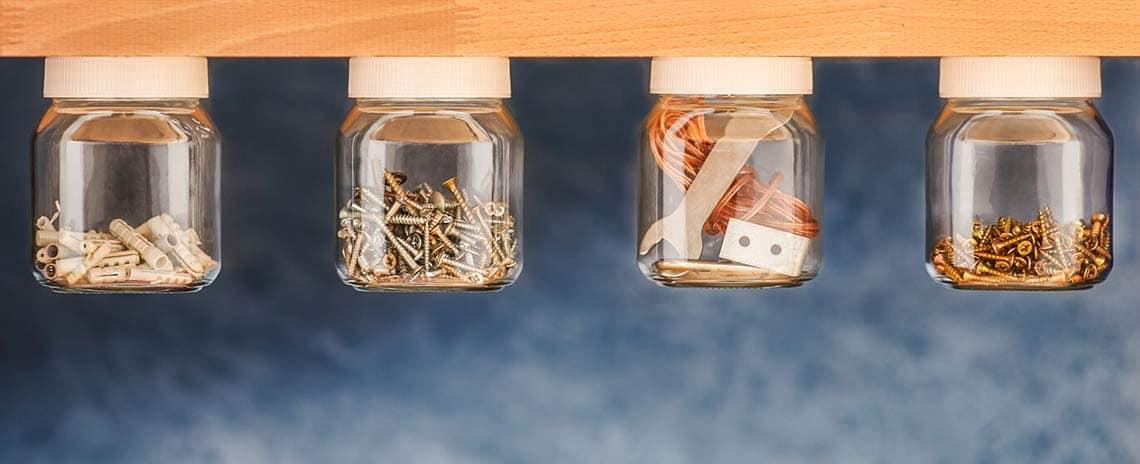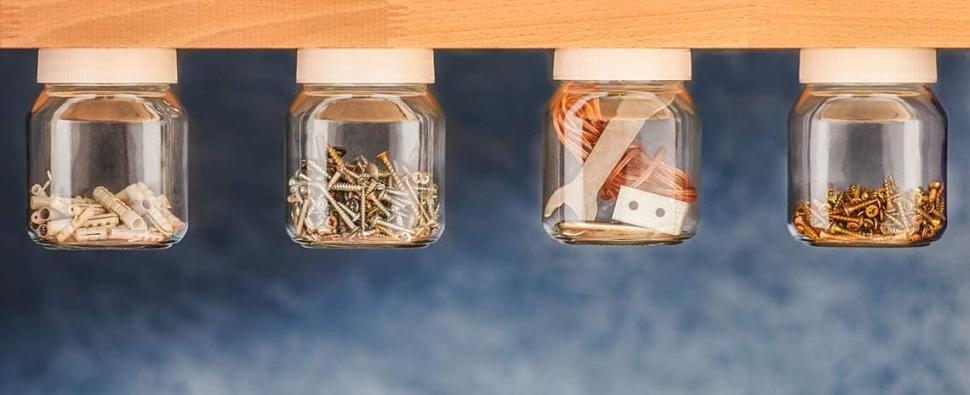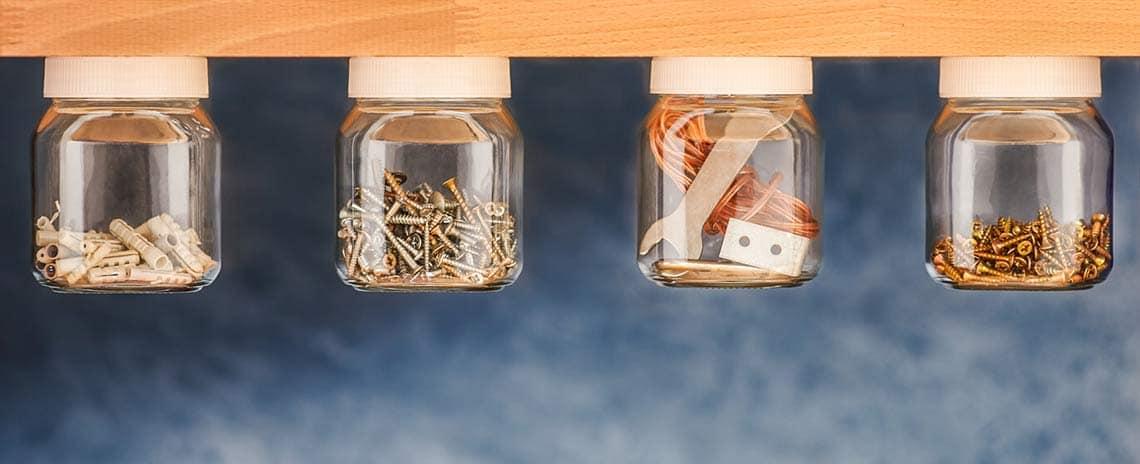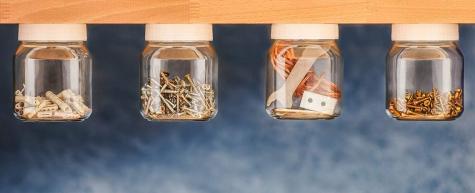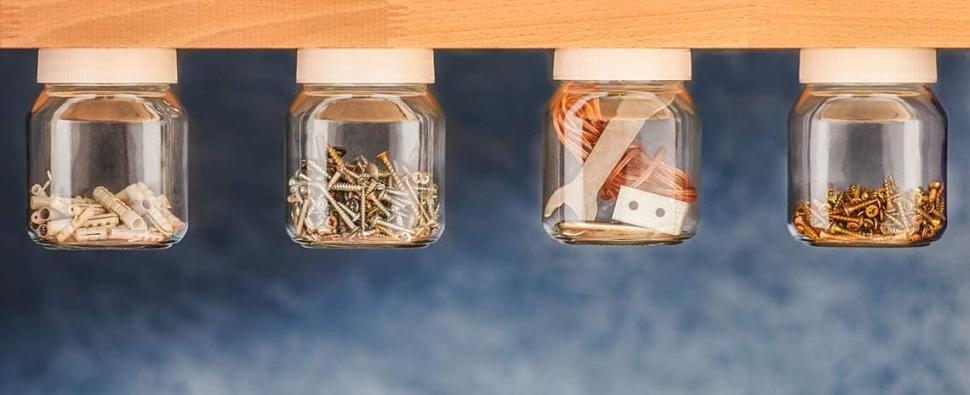 WHAT IS NEEDED
4 empty Nutella® jars with lids

1 shelf (70 cm long)

Ruler

Pen

4 screws

Cordless screwdriver

Tip:

Make sure the screws are suitable for the thickness of your shelf: they mustn't be too long, otherwise they will come through on the other side.
METHOD
STEP 1

Position the jars on the shelf, lids down, about 7 cm apart. This will give you enough space between the jars to screw them on easily.

Tip: If you like, you can also position them in a staggered layout. Depending on the length of your shelf, you might fit more jars onto it.

STEP 2

Using the lid as a template: use a pen to draw an outline around the lid, so you can gauge the distance accurately and see exactly where the lids have to be screwed on.

STEP 3

Now position the lids on the points you have marked, and drive a screw through the middle of each one.

Tip: If you aren't sure exactly where the centre is, you can first screw it from the outside of the lid. Alternatively, if you remove the card from the lid, you will find a small mark in the centre which will help.

STEP 4

Now attach the shelf to the wall and fill your jars with anything you need to keep your workshop or craft space tidy. Then screw the jars to the shelf. All done!