The sustainable palm oil in Nutella®
The palm oil of nutella is an excellent quality vegetable oil, which respects the environment and those who cultivate it.
The palm oil within Nutella® is an excellent quality vegetable oil, it comes only from freshly pressed fruits. It is processed at controlled temperatures, with the essential and final part of the process carried out directly by our experts. That's why the palm oil we use in Nutella® is a safe oil, like all other quality vegetable oils.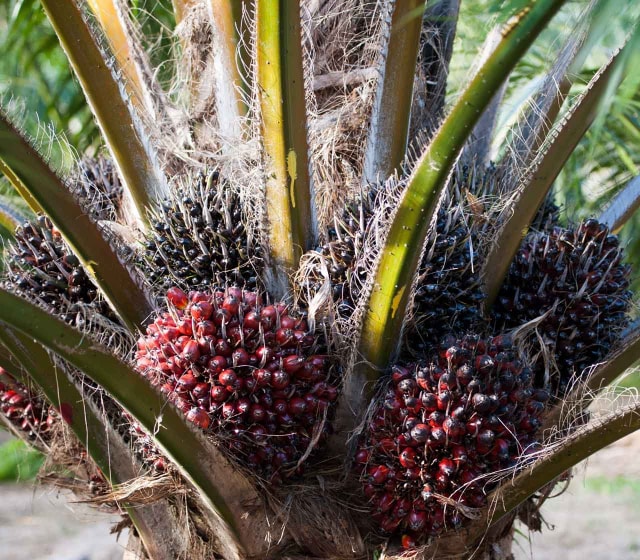 From pressed tropical fruits
Palm oil is extracted from the pulp of the palm tree fruits Elaeis Guineensis, which can be found in various equatorial zones. Today the main producing countries are Indonesia and Malaysia. This tree produces fruits which grow in large spherical bunches weighing between 10 and 40 kg. These tropical fruits, with a reddish colour and roughly the size of olives, are rich in oil (around 45%-65% of the pulp). The palm oil is extracted exclusively by pressing the fruit pulp, whilst another type of oil, palm kernel oil, can be produced from the seed. This oil is different to palm oil and more similar to coconut oil.
Did you know?
Palm oil has an excellent yield: up to 5 times higher than rapeseed oil and sunflower oil, with an equal surface of cultivated land.
Our palm oil is 100% certified RSPO as segregated
The vegetable oil used in Nutella® is sustainable palm oil, 100% RSPO (Round Table on Sustainable palm oil) certified as segregated. This means that our palm oil is kept separated from conventional palm oil along the whole supply chain.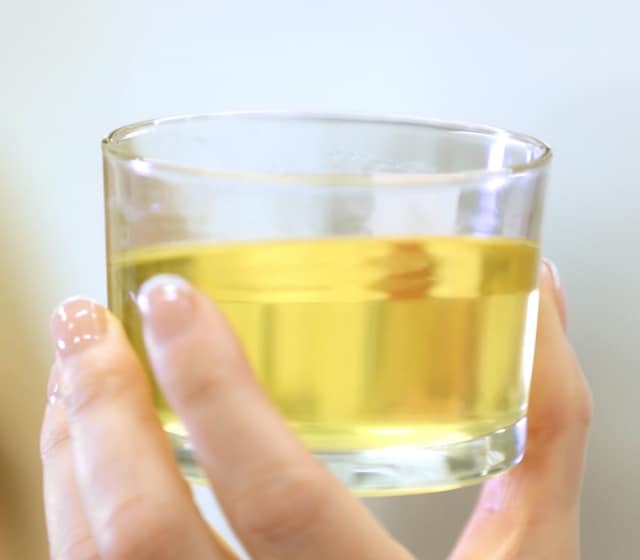 We use cutting-edge technology and take extreme care whilst processing to get a high quality oil
We have a long expertise in processing palm oil and we do it with great care, thanks to cutting-edge technologies and a specific focus on quality and safety.
Once the palm fruits have been harvested, we ensure that the pressing process, conducted by our suppliers, is carried out in the shortest time possible. After that, to better preserve the natural characteristics of the raw material, the processing and purification phases are conducted under controlled temperatures, even if this requires more time. The principle of freshness does not only drive our sourcing decisions but also the processing ones, when the oil arrives at our factories. It is here that, after stringent quality controls, we process it to ensure it has a neutral taste and smell, in order to quickly use it in our recipe. For this reason, the palm oil we us in Nutella® is a safe oil, like all other quality vegetable oils.
The palm oil is extracted by heating the fruits with steam and then pressing the fruit's pulp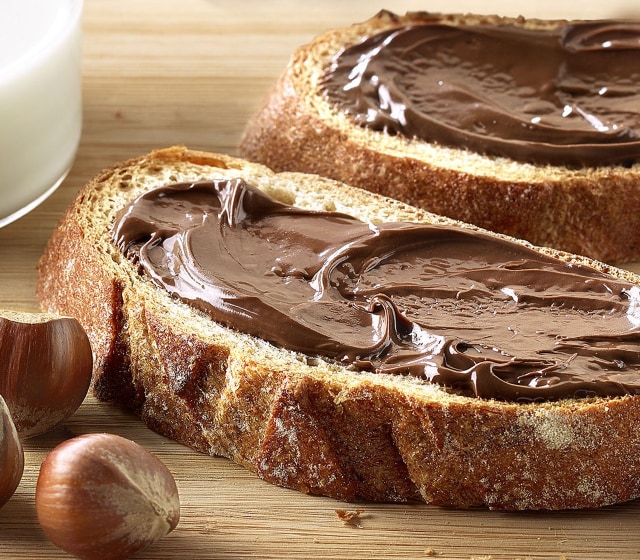 Palm oil gives Nutella® its signature creamy texture
It's palm oil that ensures the smooth, creamy texture and unique stability of the Nutella® recipe. Smoothness because at room temperature palm oil is semi-solid. Stability because palm oil resists longer to oxidation. Odourless and neutral in taste, it heightens the flavour and scent of all the other ingredients of Nutella®.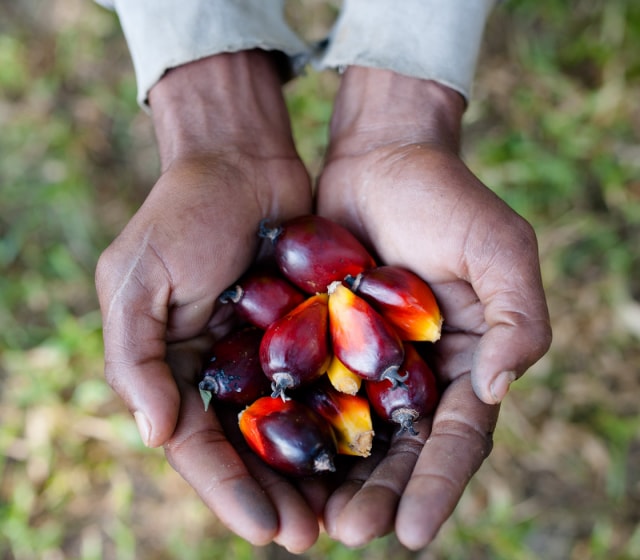 Non-hydrogenated palm oil
We use palm oil in our recipe because it has the ability to become semi-solid at room temperature. This allows us to avoid the fat hydrogenation process that would produce otherwise unhealthy trans fatty acids.
What type of sugar do you use in Nutella® ?
See the answer
The sugar types we purchase globally can be roughly classified as follows: 75% beet sugar and 25% refined cane sugar.
Find out more about the other ingredients in Nutella®