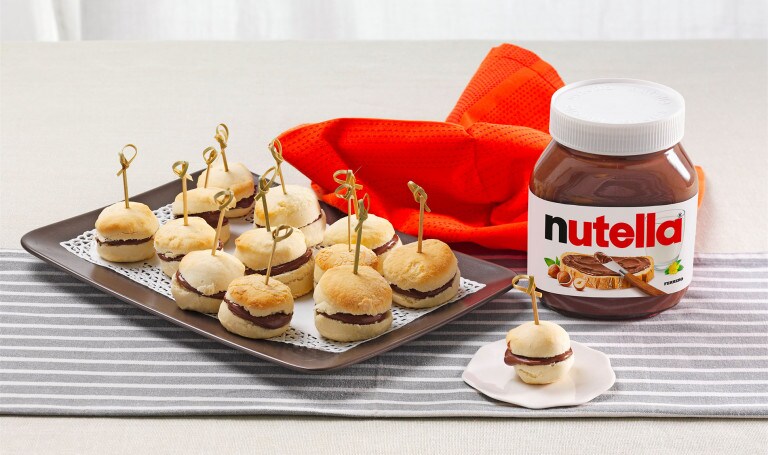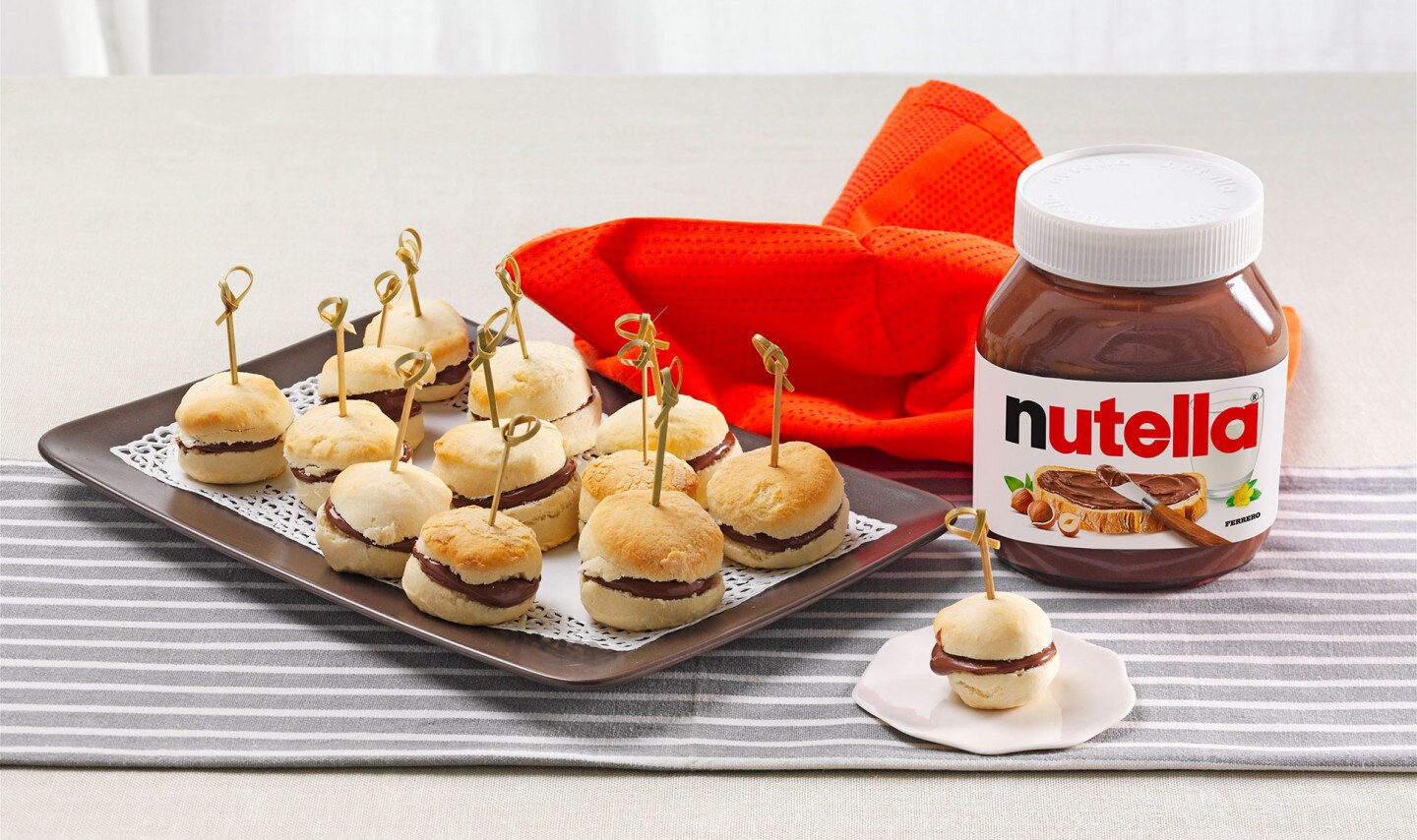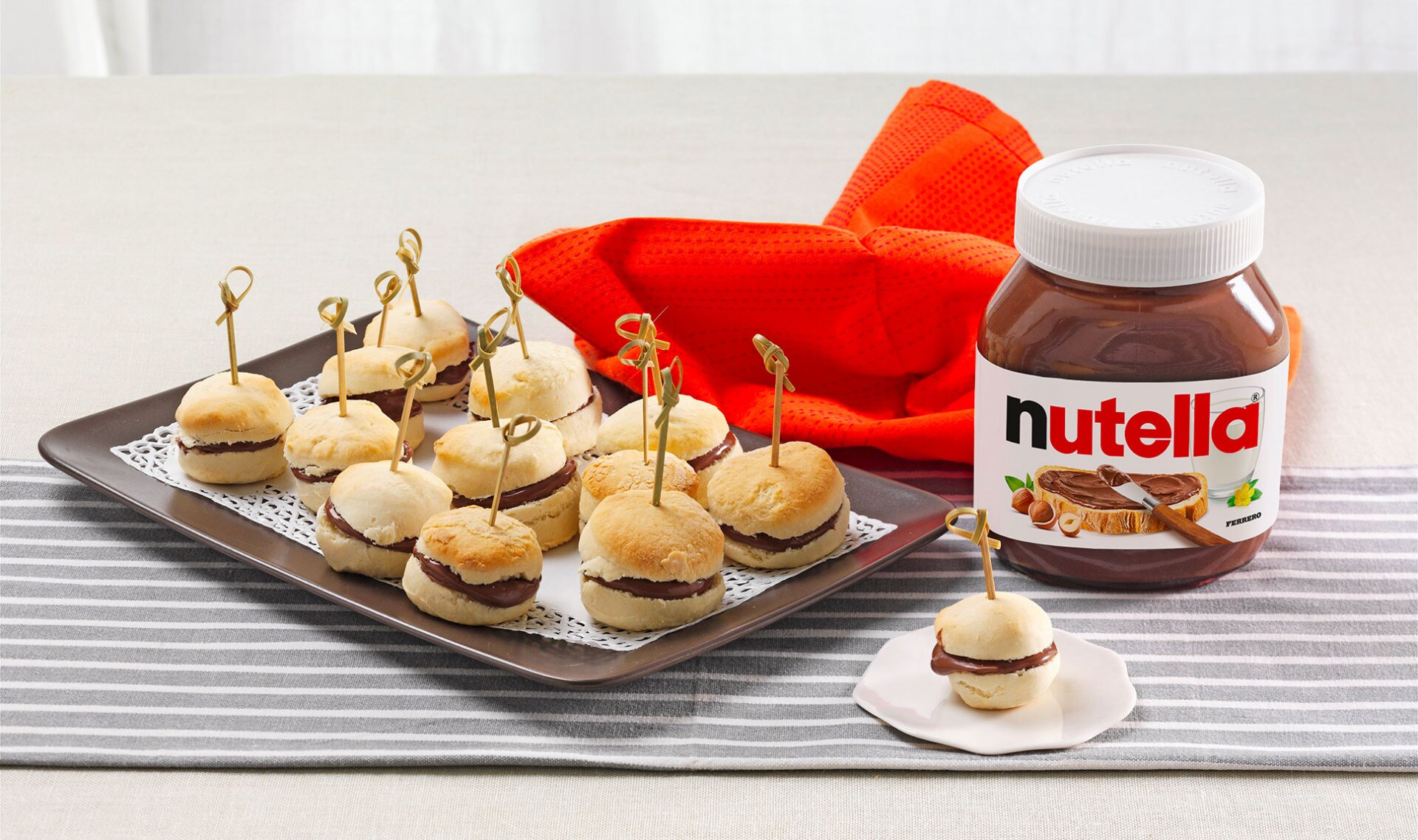 INGREDIENTS for 4 portions
225 g Plain flour

25 g Butter

55 g Sugar

150 g Milk

Salt to taste

60 g Nutella® (15 g/portion)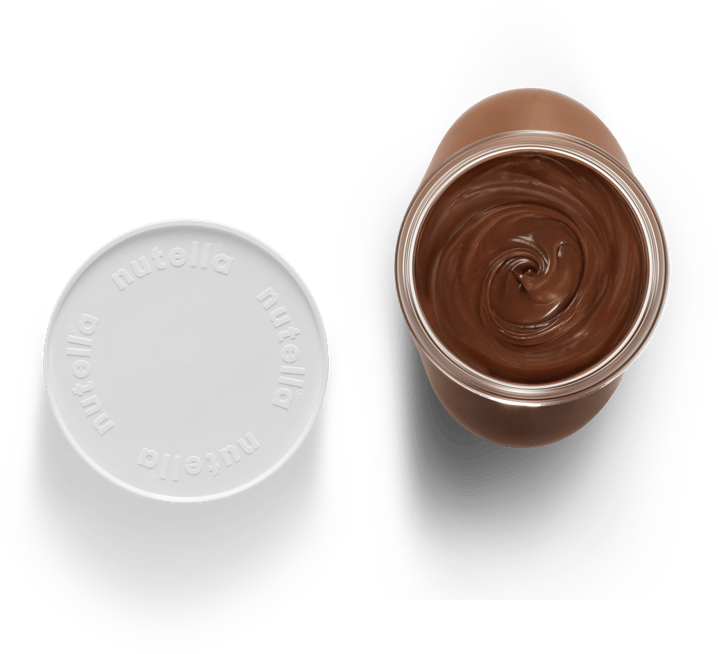 To prepare this delicious recipe, 15g of Nutella® per person is enough to enjoy!
METHOD
STEP 1

Sift the flour together with the baking powder and then pour all of that mixture into a pile on the pastry board. Add a pinch of salt and the softened butter chopped into pieces. Stir it quickly, then gradually add the milk and continue stirring until you have a homogenous, quite soft dough.

STEP 2

Roll it out with the rolling pin to a thickness of approximately 2 cm and cut it into several discs 4cm in diameter with a round pastry cutter. Put the cut-offs back together and roll the dough out again and cut more discs out until the dough is all used. Put the scones onto a baking tray covered with lightly greased baking paper and brush them with milk, then finally cook them in a pre-heated oven at 180°C for approximately 15 minutes.

STEP 3

Let them cool, then split in half and spread Nutella® before serving.
The form of excitement. Share the recipe with the hashtag #nutellarecipe
Scones, which can be either sweet or savoury treats, have always been the perfect companion for English afternoon tea. Try them in this amazing new sweet recipe: Scones with Nutella®.