Christmas Shortbread Sandwich with Nutella®
Layered Christmas joy
Tender shortbread sandwich cookies filled with creamy Nutella are great for any special occasion! Furthermore, they are one of the easiest and most versatile cookies to bake. Feeling creative? Play around and decorate them with some extra Nutella!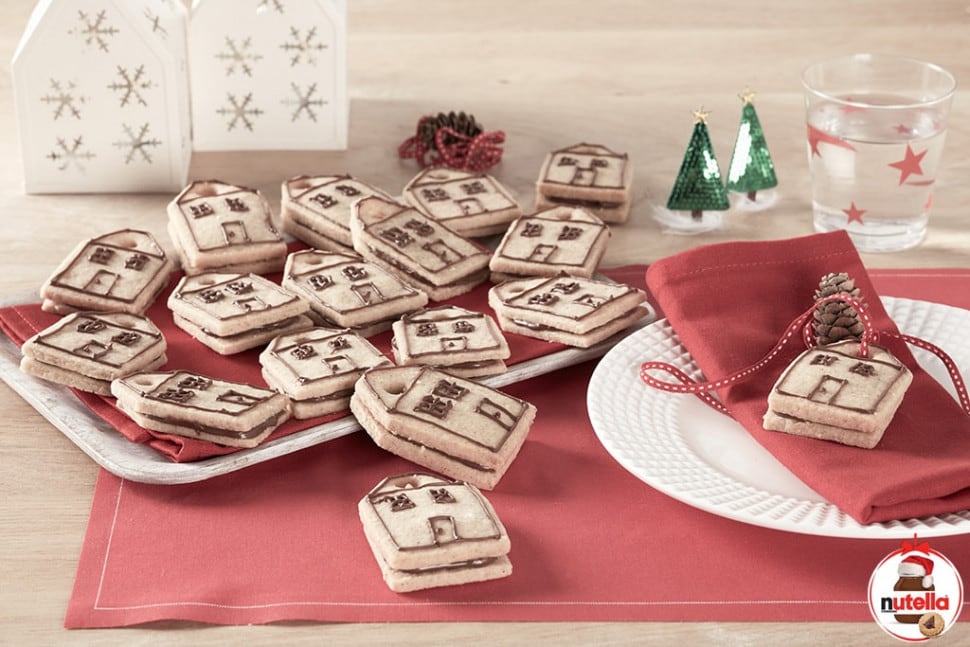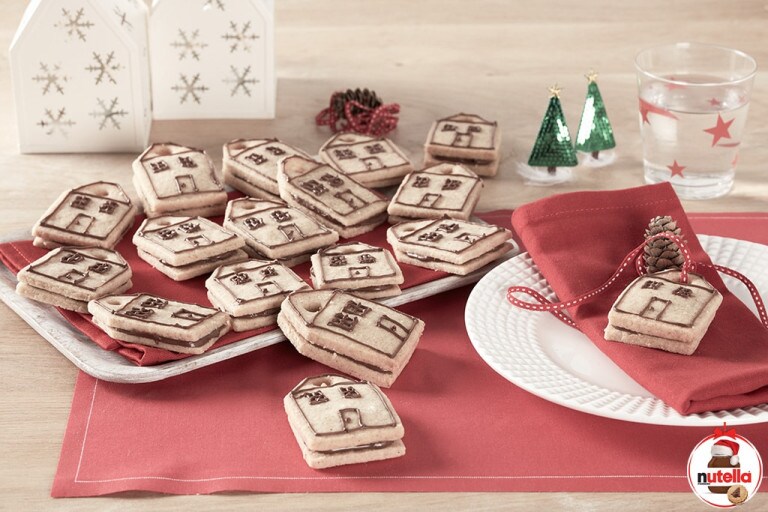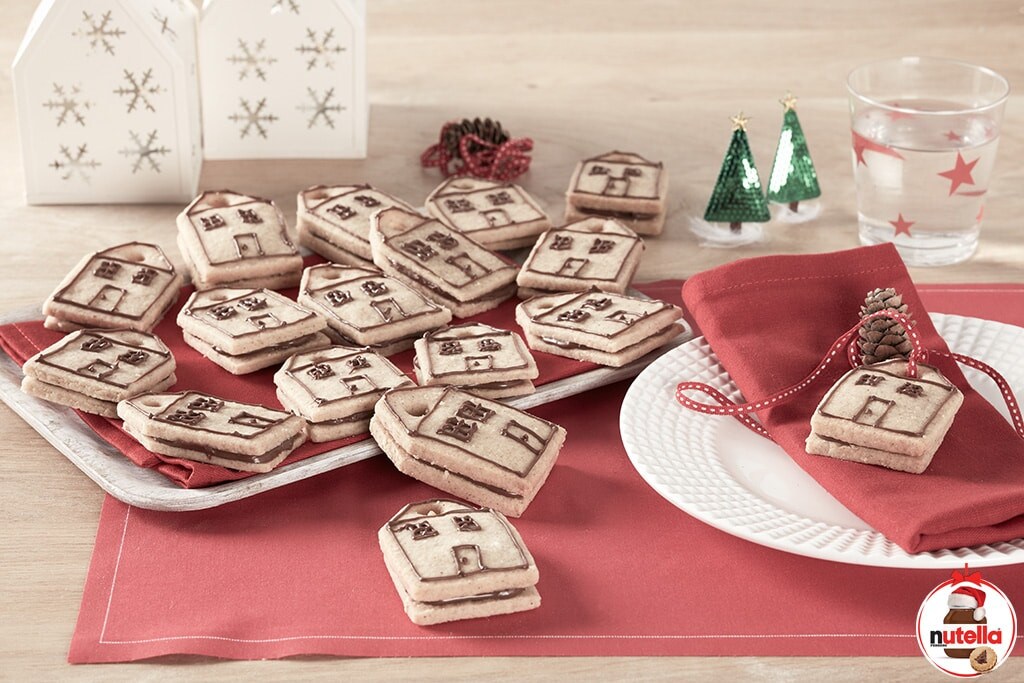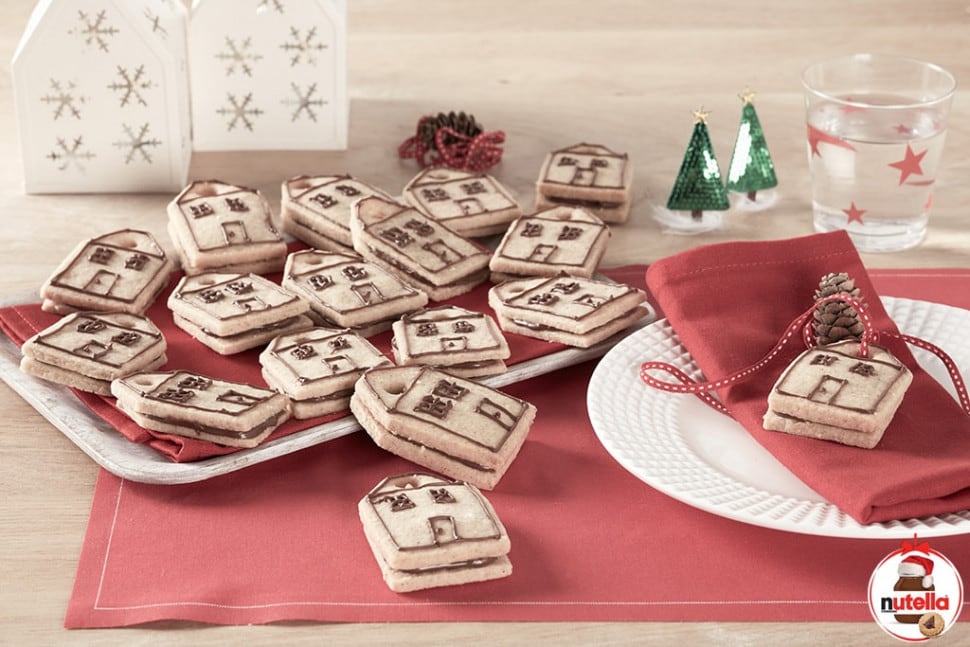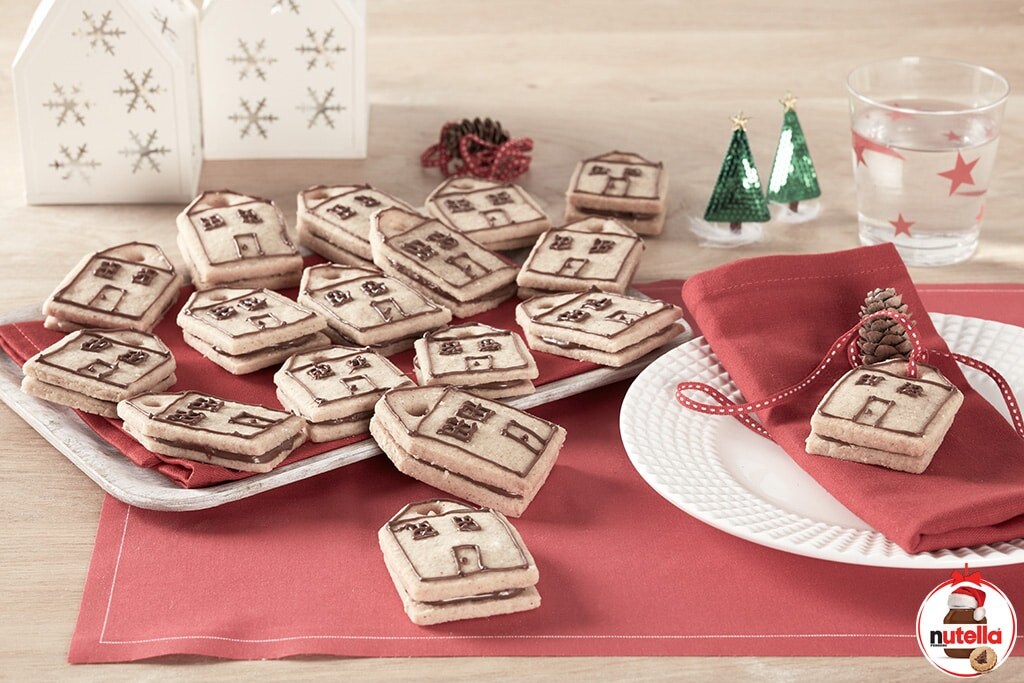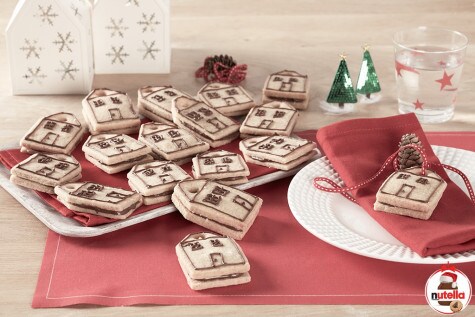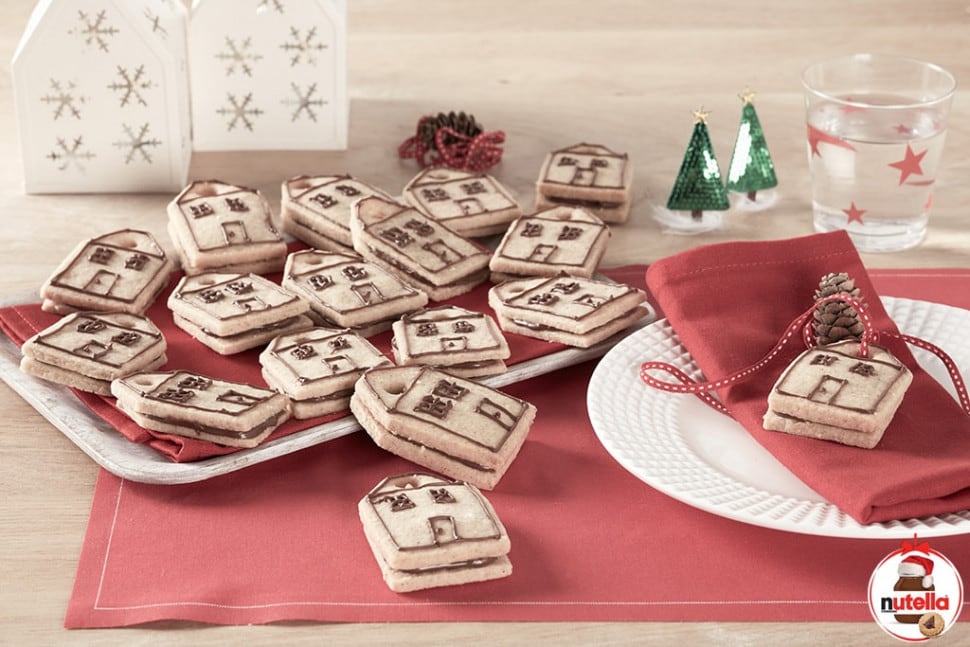 INGREDIENTS for 20 portions
¾ teaspoon (1.5g) gingerbread spice mix
METHOD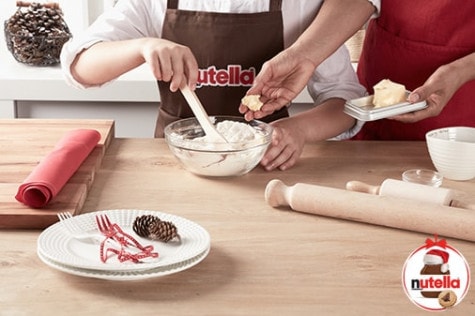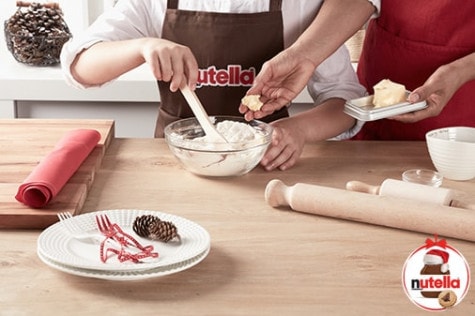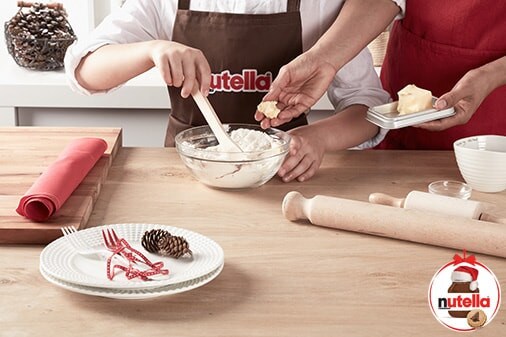 STEP 1
In a bowl, mix all the ingredients together, except for the Nutella®, and knead for 1-2 minutes until the dough becomes pliable.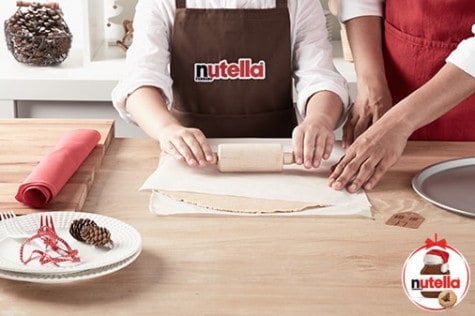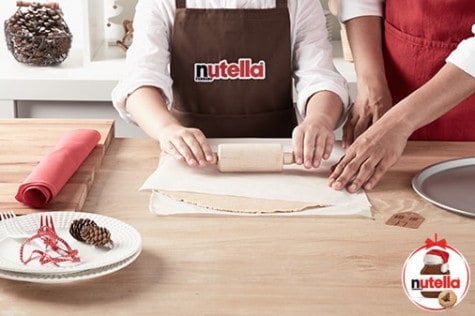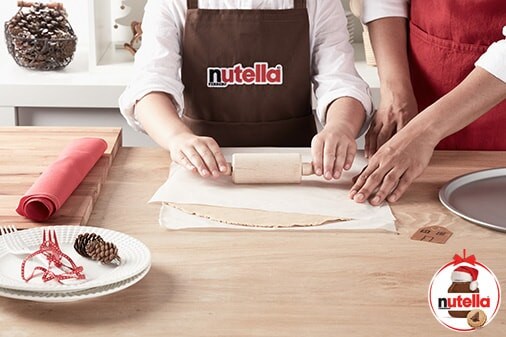 STEP 2
Roll out the dough between 2 sheets of baking paper until a thickness of around 4 mm.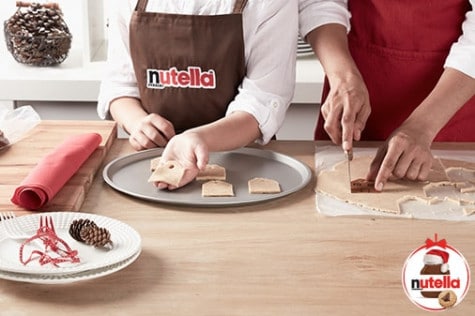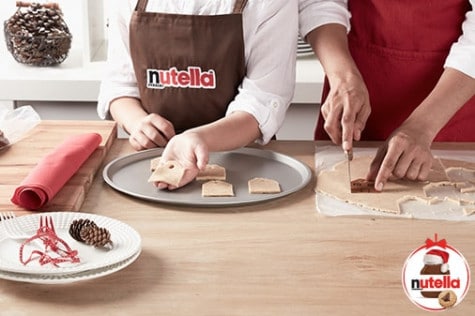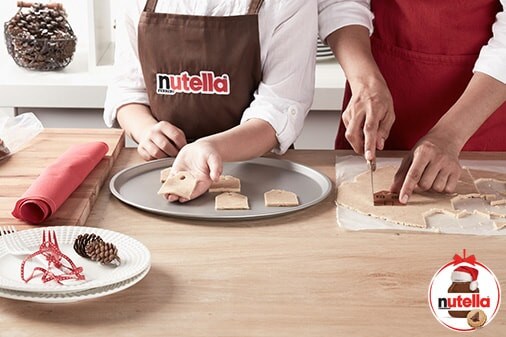 STEP 3
Cut out the dough using a cookie cutter or any other small shape you can create by yourself on a cardboard sheet and use it as a stencil.
Refrigerate for 30 minutes.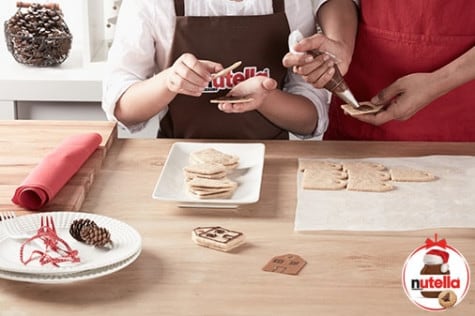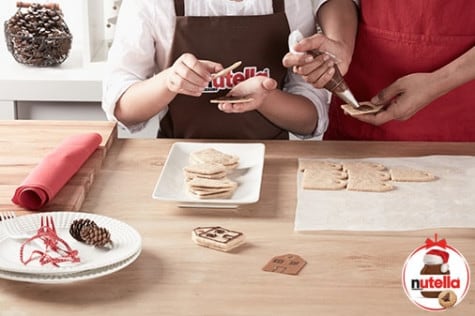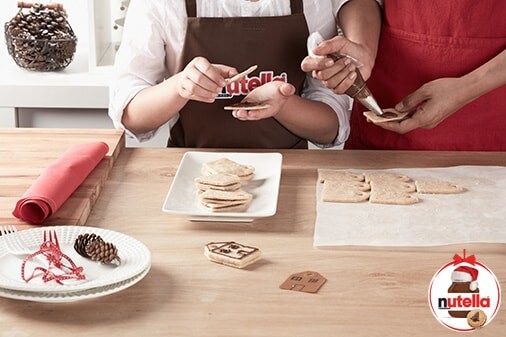 STEP 4
Preheat the oven to 160°C (320°F) and position the baking rack in the middle of the oven.
Transfer the biscuits onto a baking tray lined with baking paper. Bake for 10-11 minutes, remove from the oven and let them cool down on the tray.
Fill a piping bag fitted with a small nozzle (about 2 mm) with the Nutella®, pipe 5g of Nutella® on half of the biscuits and assemble with the other half.
Eventually, decorate your sandwiches with Nutella®.