WHAT IS NEEDED
1 empty Nutella® Jar (750g)
Mixtion (glue for gilding)
METHOD
Apply the mixtion on the outside of the jar, up to half.
Cut the flat part of the lid with a cutter.
Apply the gold sizing adhesive on the outside of the jar according to the pattern of your choice.
Let the mixtion to dry for 10 minutes.
Gently lay the gold leaf.
Tap lightly with the brush.
Rub lightly to remove excess gold leaf.
Around the jar, leave a line of glue.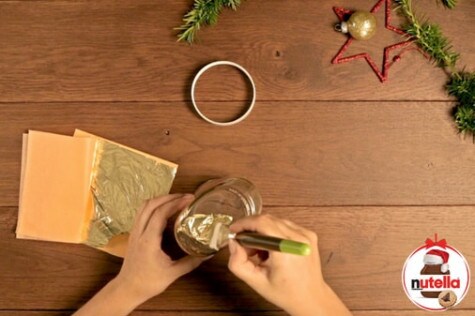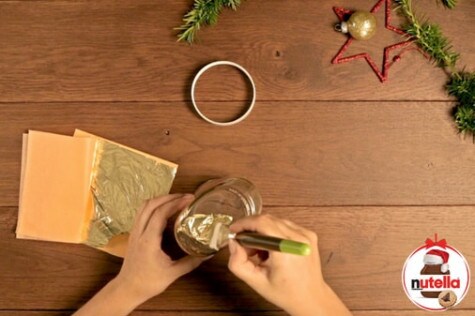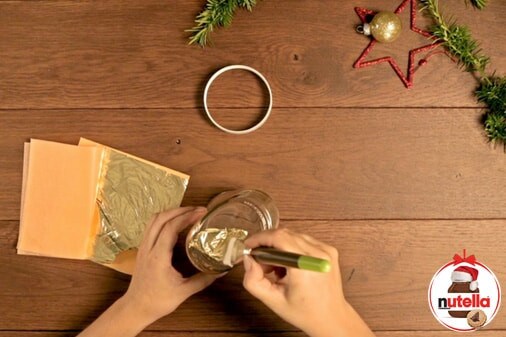 You can use it now for your Christmas flowers!