Christmas cut-out Biscuits with Nutella®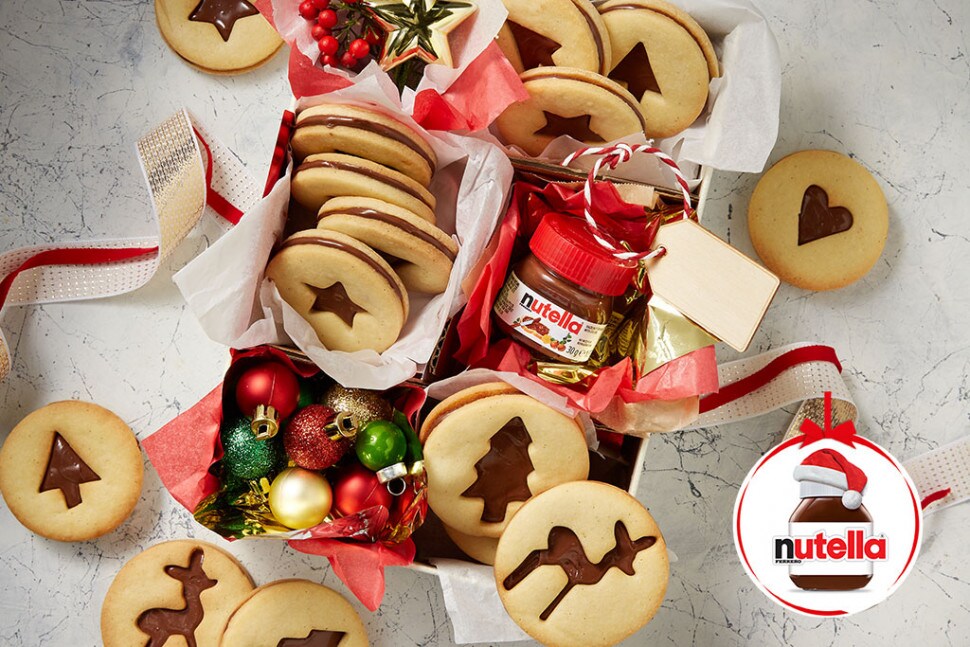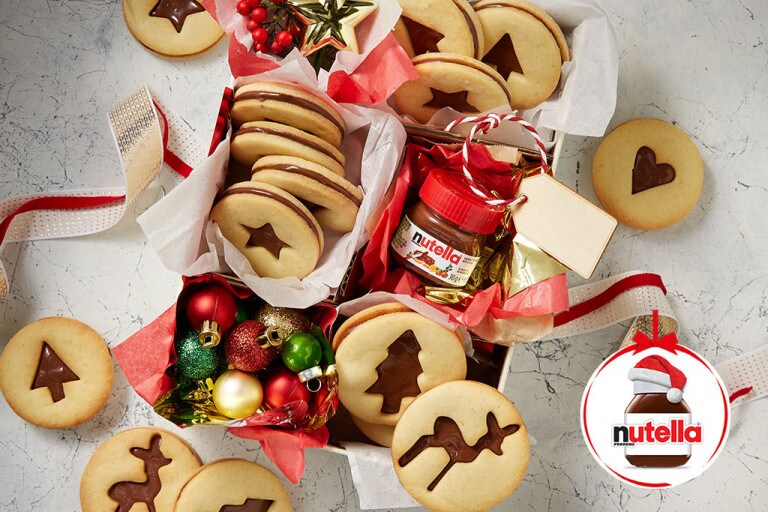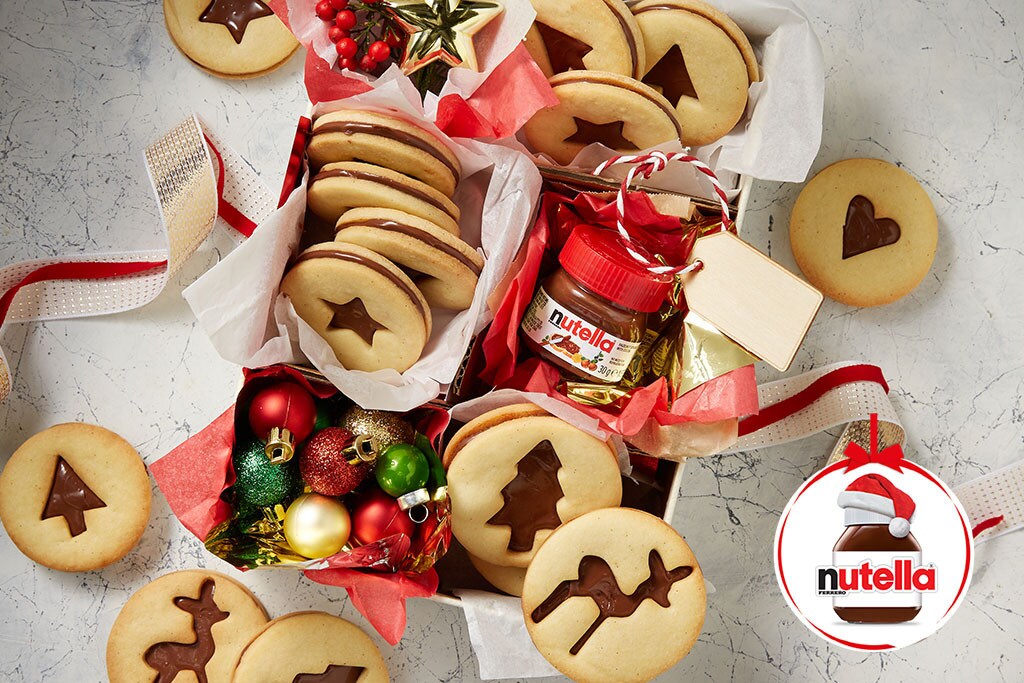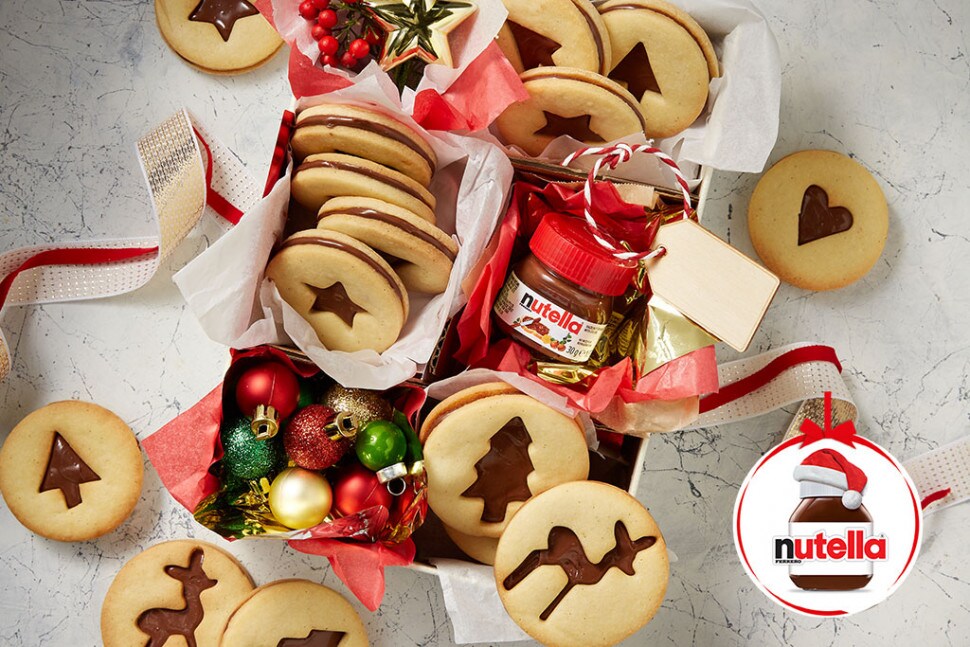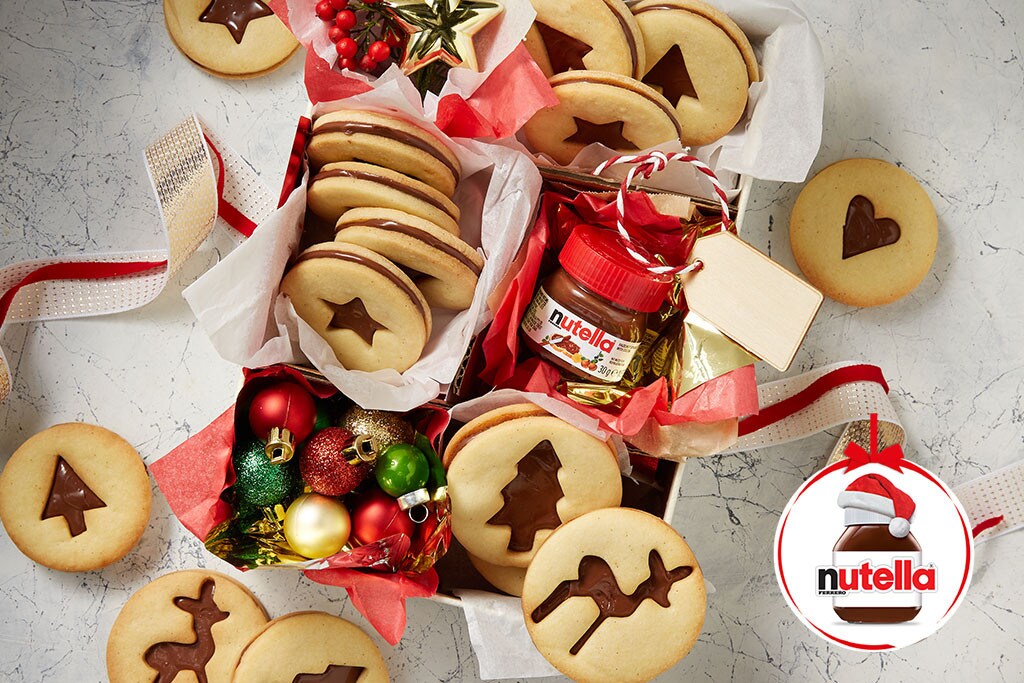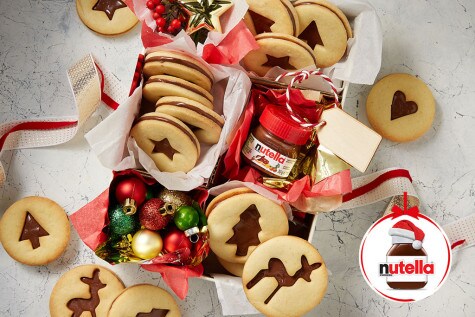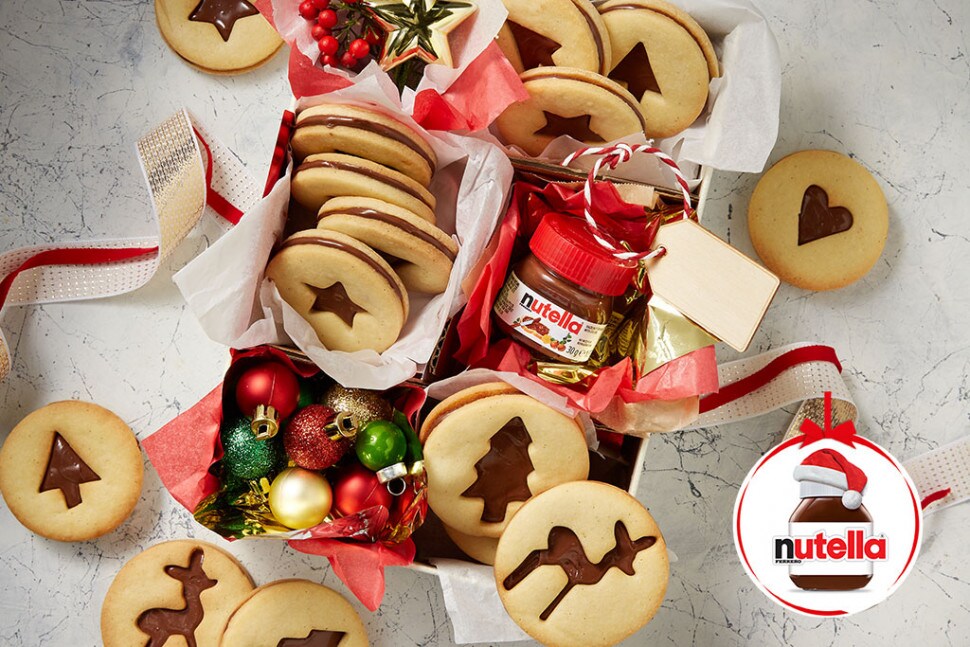 INGREDIENTS for 25 portions
1 ⅓ cup (150g) icing sugar
METHOD
STEP 1
In a bowl, mix butter, icing sugar, egg, vanilla seeds and salt until all ingredients are combined. Add sifted flour and mix again briefly. Roll this mixture up into a ball, wrap it with cling film and let the dough rest for 1 hour in the fridge.
STEP 2
Take dough out of the fridge and cut into 2 parts. Roll out each piece between 2 pieces of parchment paper to a thickness of 3mm. Rest the two layers in the fridge for 15-30 minutes.
STEP 3
Remove the layers from the fridge. Using a 6cm round cookie cutter, cut out biscuit shapes from one layer to form the bases. With the same round cookie cutter, cut out biscuit shapes from the second layer to form the top part. Using smaller cutters of different shape, cut a shape out of the middle of each top biscuit.
STEP 4
Bake on the middle shelf of the oven at 180°C (350°F) for approx. 8/10 minutes. Take out of the oven and leave to cool.
STEP 5
Pipe about ½ tbsp of Nutella onto each biscuit without a hole. Then cover with the top biscuits and serve.
Share the recipe with the hashtag #nutellarecipe