Home decoration with Nutella® jars
If you're a lover of décor and ideas for the home, we have the right inspiration for you. Create unique decorations using empty jars of Nutella®. Just follow our tips and make each room unique and personalised.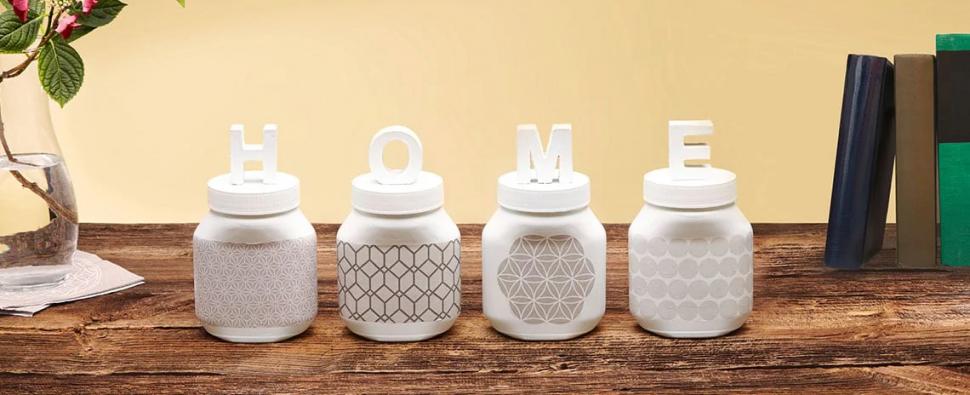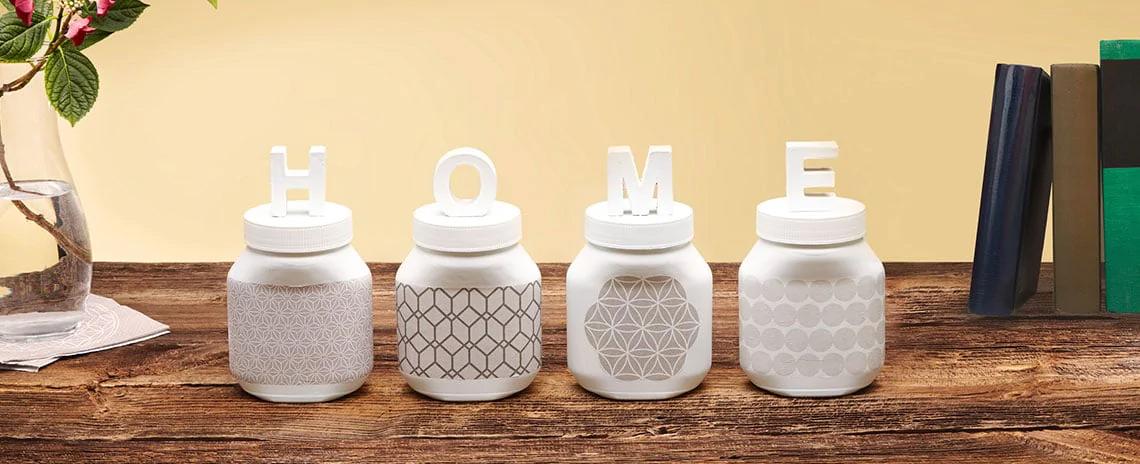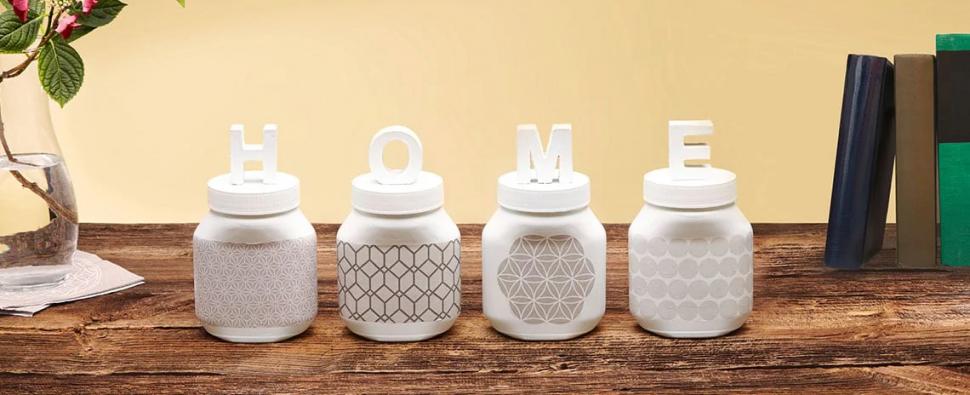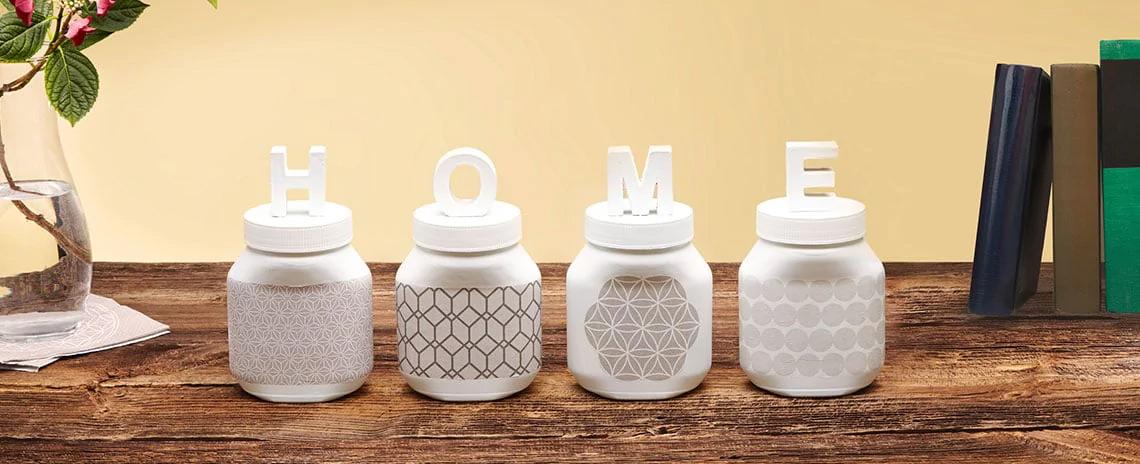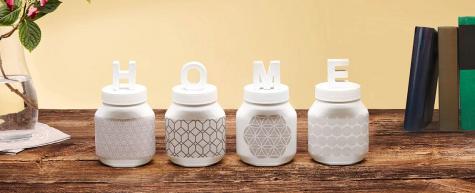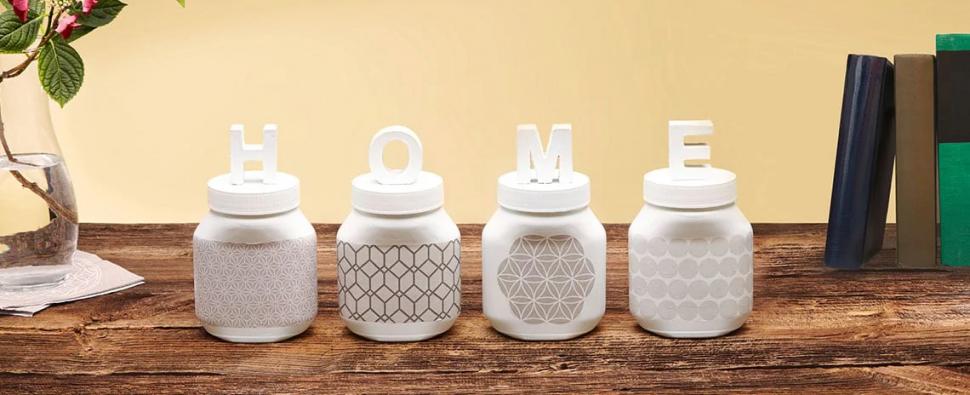 WHAT IS NEEDED
Empty Nutella® jars with lids

3D cardboard letters

Paper napkins with designs of your choice

Mod Podge

Brush

Hot glue

White spray paint
METHOD
STEP 1

Spray the jars with the white spray paint. Remove the card from the lid and cut off approximately 1 mm from the edge (so it will fit into the top of the lid). Stick the card to the lid using the hot glue.


Tip: Read carefully the spraying instructions on the canister. Don't forget to cover your work area. It's best to apply two thin coats so the colour will dry without running.

STEP 2

Now stick the letters to the lids using the hot glue.

Tip: First screw the lid onto the jar so the letter will be in the right position later.

STEP 3

Spray the lid and letter with white spray paint.

STEP 4

Cut out strips 7-8 cm wide from the napkins, or cut out a motif. Carefully peel off the first layer of the napkin. Then paint the jar with a thin coat of Mod Podge and stick your design on. Use the brush to carefully smooth out any wrinkles. Apply a second coat after the first one has dried. All done!

Tip: Don't store liquids or food in the jar after it has been painted.