Nutella® Christmas Waffles
Want to surprise your family with a creative Christmas Nutella® breakfast?
A little matcha powder to give waffles a forest appeal, berries for the woodland taste and Nutella® festoons to complete the party feeling: serving an impressive Christmas breakfast is easier done than said!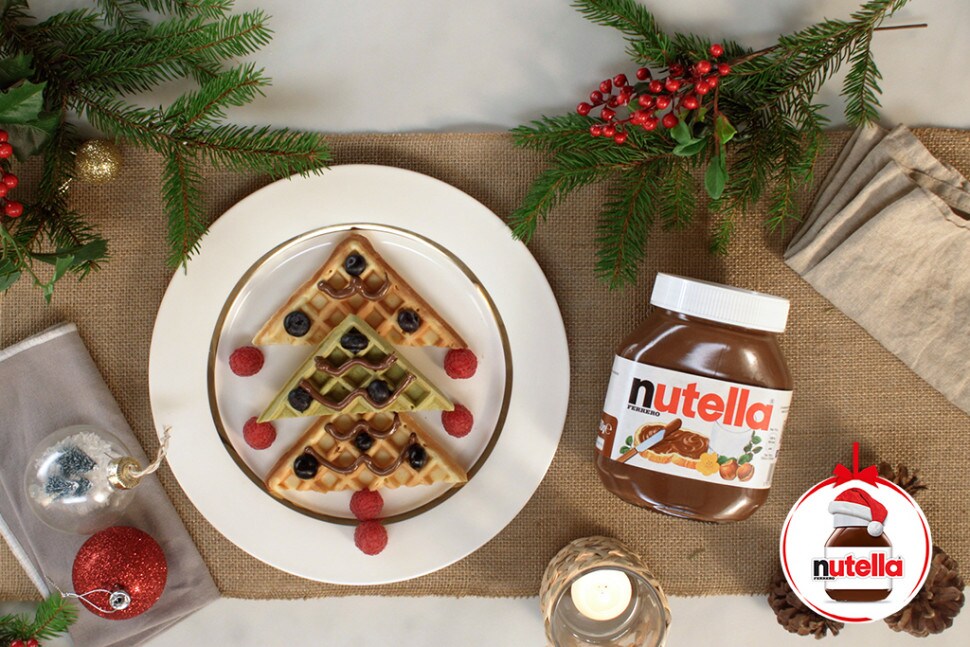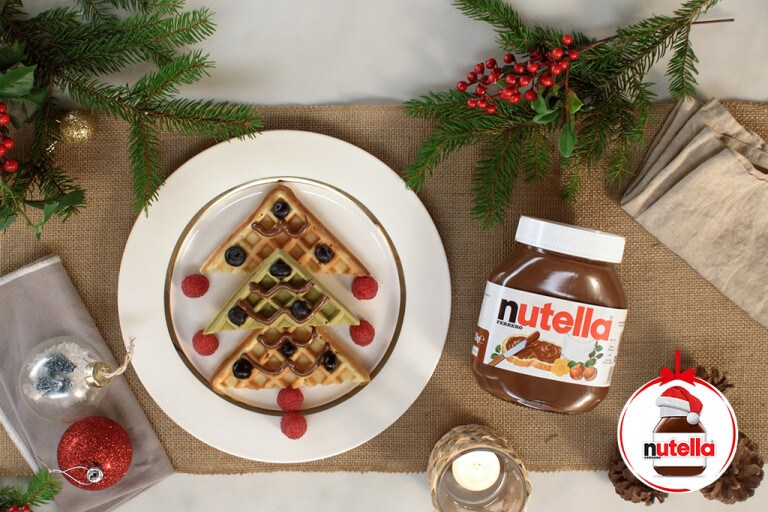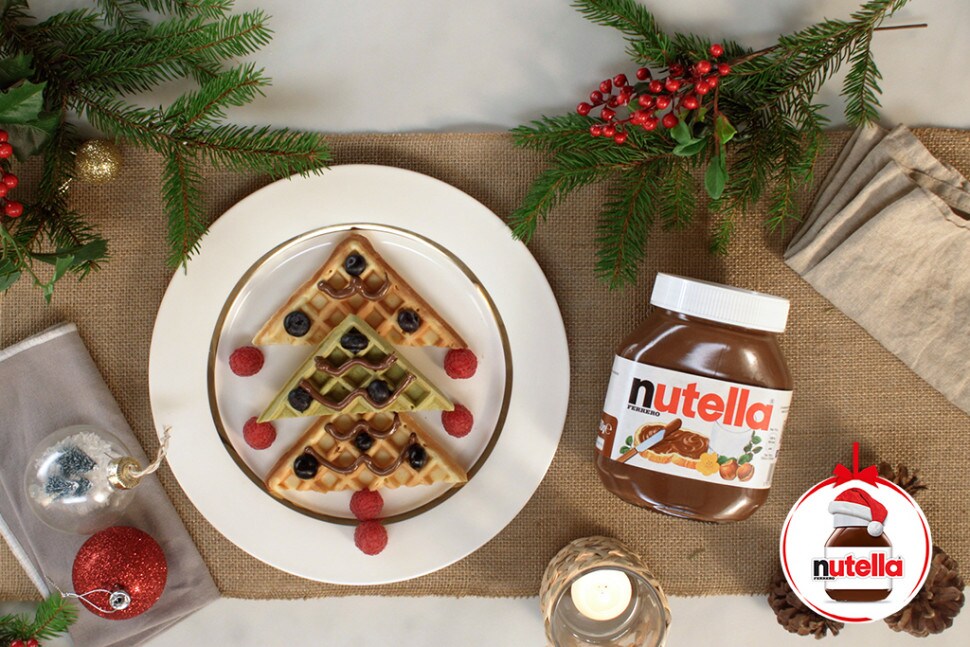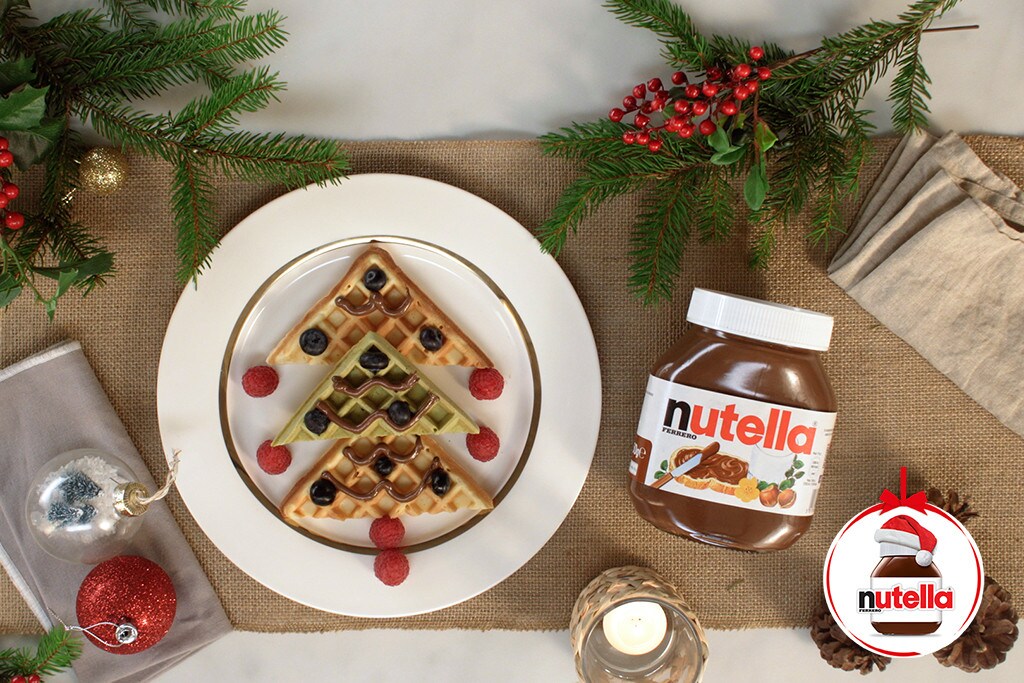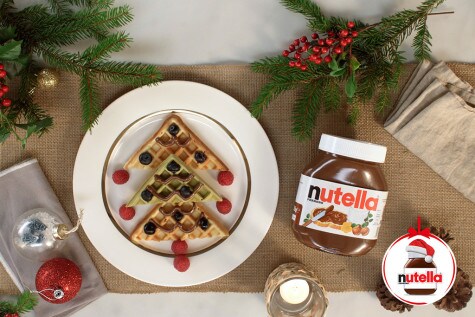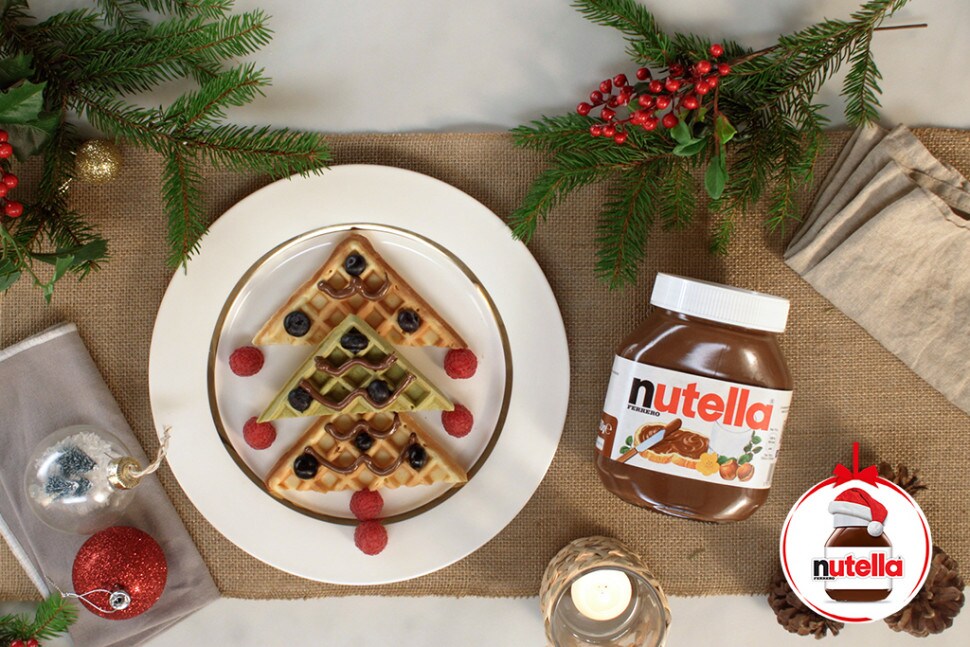 INGREDIENTS FOR 8-10 WAFFLES
1 sachet of baking powder
1 tablespoon of matcha powder
Fruits for decoration (raspberries and blueberries)
STEPS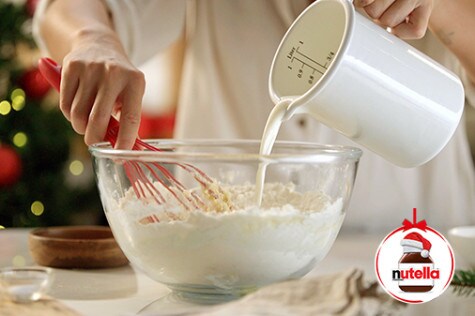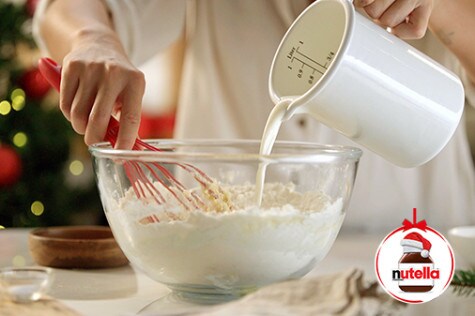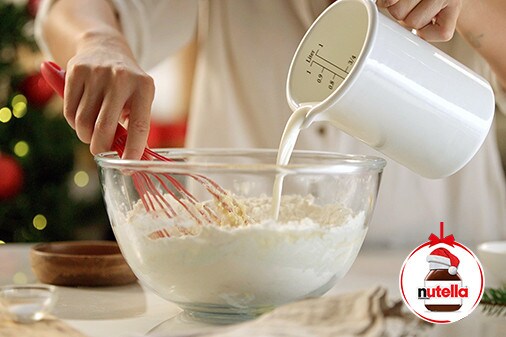 Add the flour, the sugar, the baking powder and the eggs and mix together.
Add half the milk, keep stirring, and then add the other half whilst continuing to stir.
Add the melted butter and 1 pinch of salt and mix.
Next, separate into 2 bowls.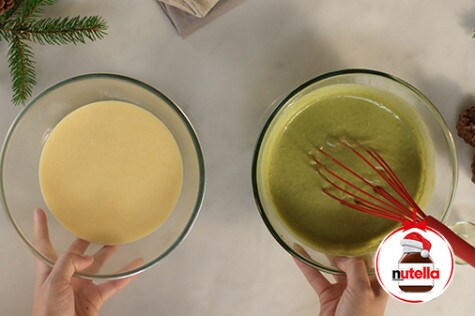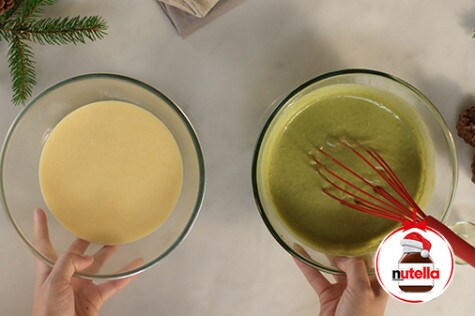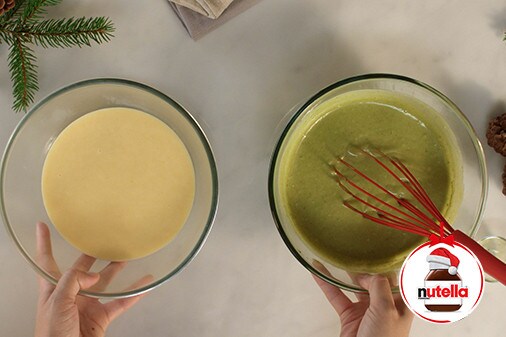 Add the matcha powder to the second bowl and then mix.
Leave to stand for 30mins.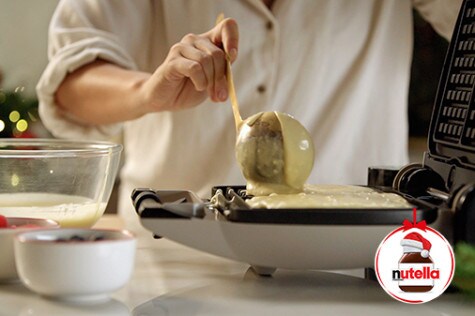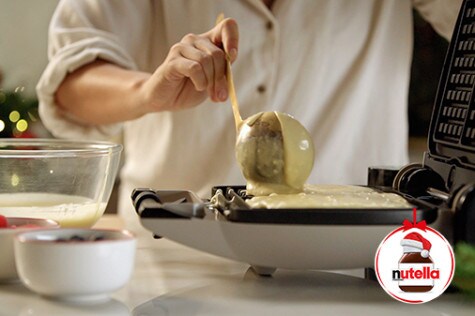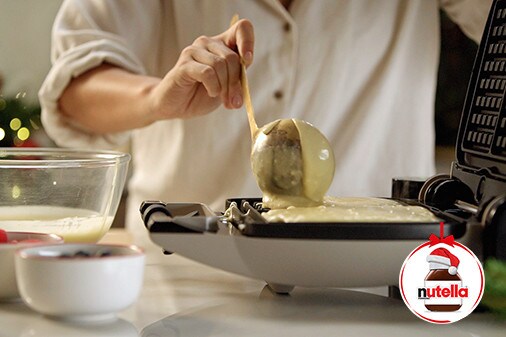 Turn on the waffle iron and make the waffles.
Cut 1 of each waffle in half and arrange 1 plain half-waffle, 1 matcha half-waffle and another plain half-waffle on a plate.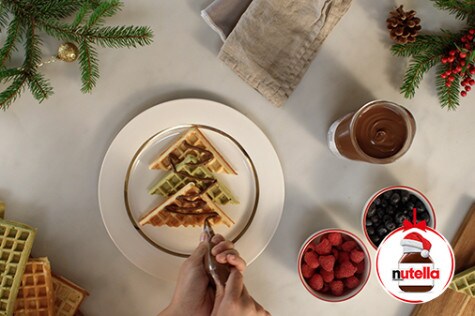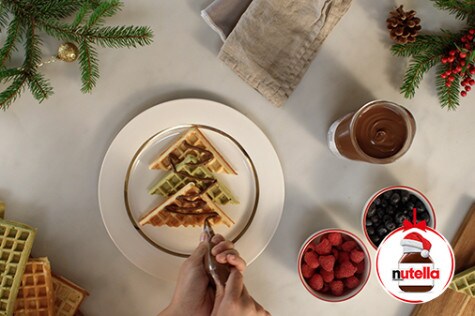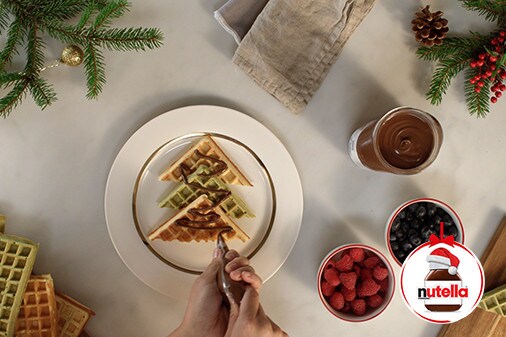 Use a piping bag to pipe Nutella (15g) in the shape of a Christmas wreath, and then arrange the fruits in the shape of Christmas tree