Island Breeze Corn & Coconut Waffle
Enjoy this unique recipe showcasing the best of tropical Aussie bananas and mangoes.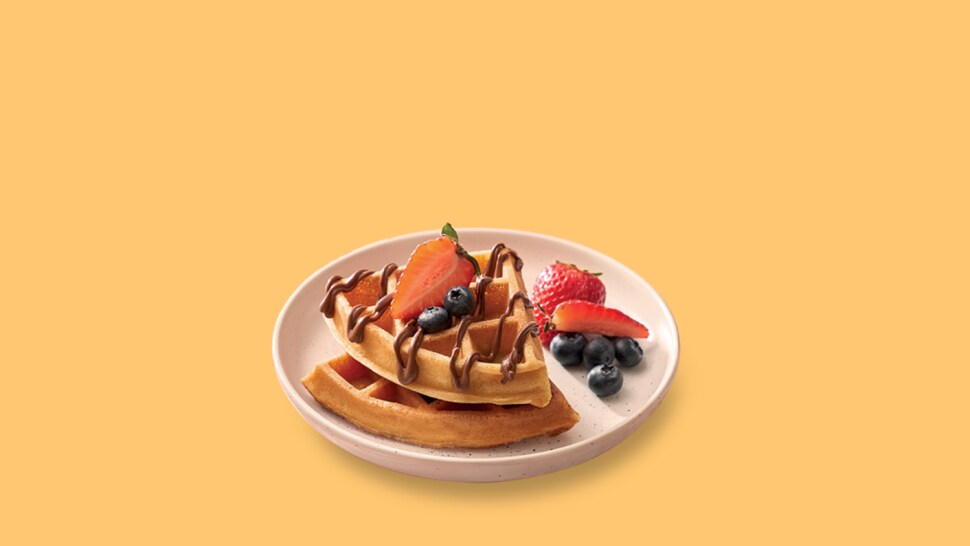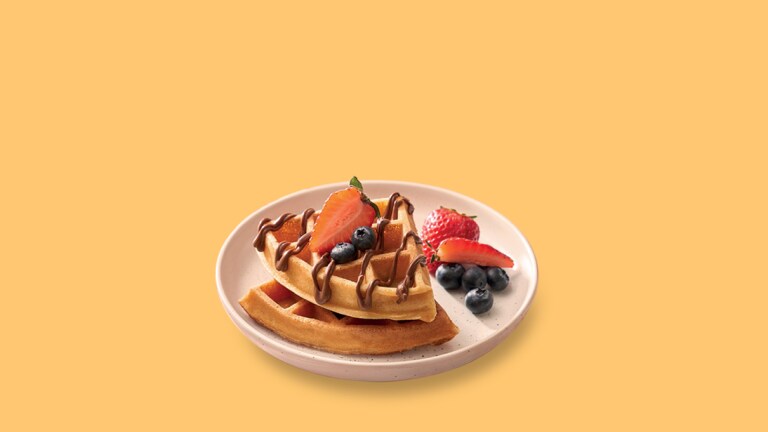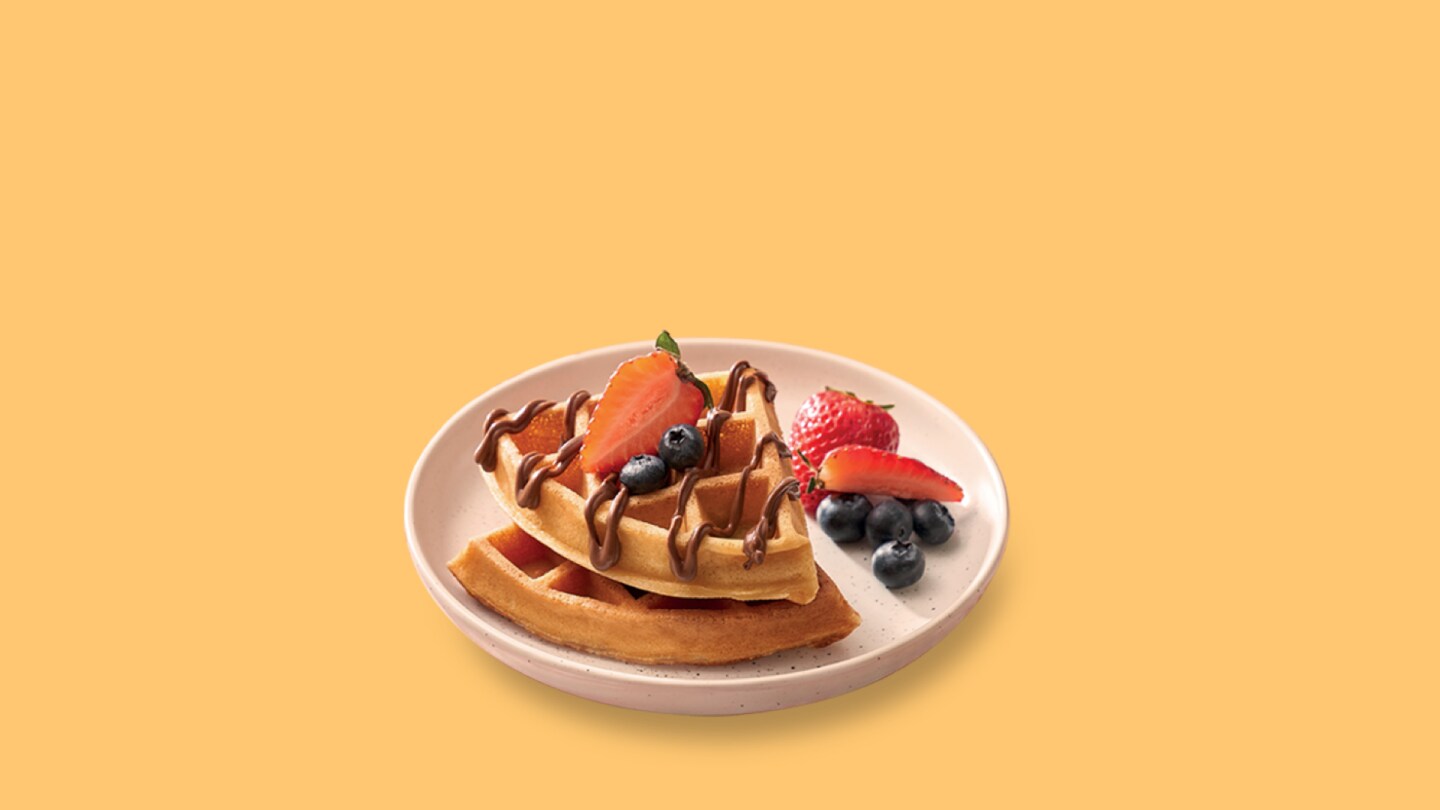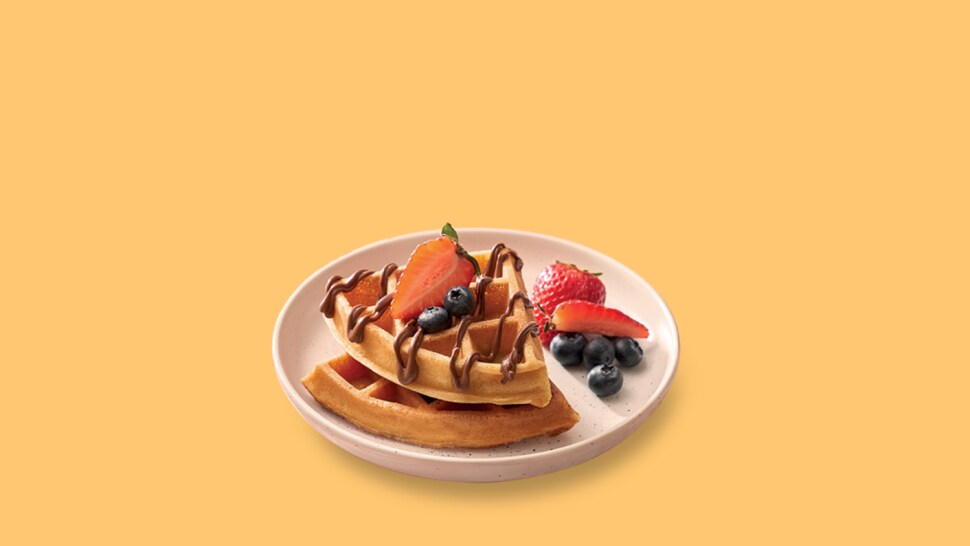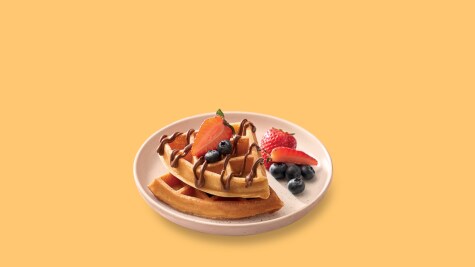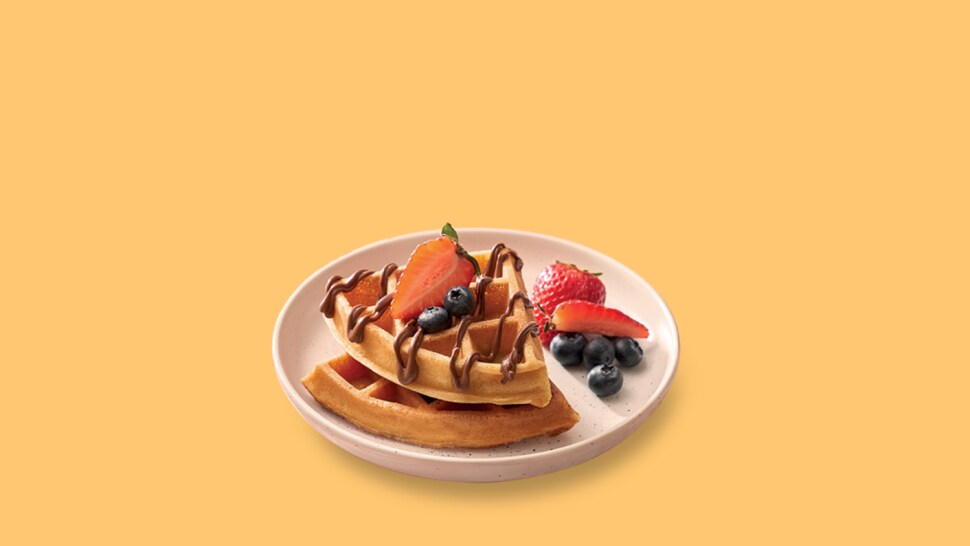 INGREDIENTS for 1-2 PORTIONS
250g All-purpose flour

1 Tbsp Baking powder

50g Sugar

1 tsp salt

2 Eggs

500ml Milk

2 tsp Vanila Extract

80g Melted Butter

Sweet Corn in Brine, drain

Young Coconut Meat

2 Tbsp Nutella®

Fruits for garnishing
EQUIPMENT
Large bowl

Whip

Waffle Maker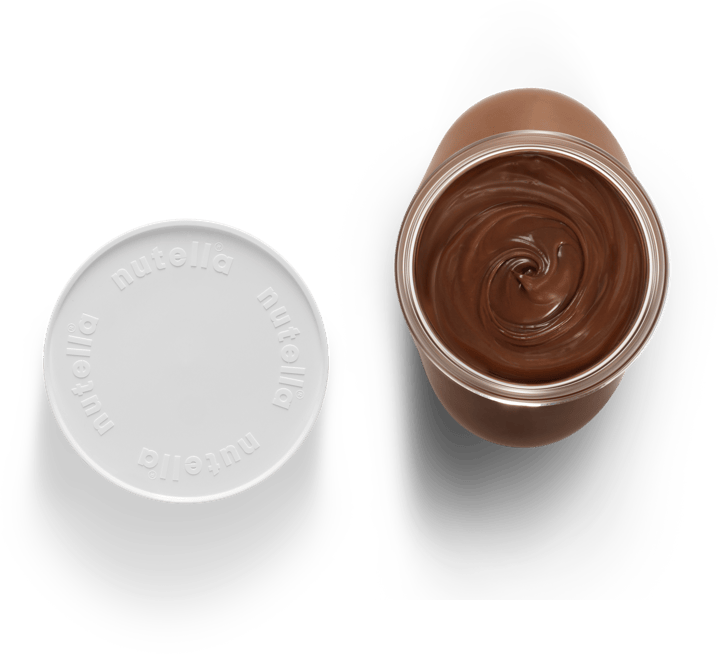 To prepare this delicious recipe, 15g of Nutella® per person is enough to enjoy!
METHOD
Separate the egg yolks from the egg whites. Beat the egg whites until stiff and melt the butter in a pan before allowing it to cool. Beat the egg yolks and sugar in a large bowl. When there are no more lumps left in the mixture, add the melted butter and mix carefully. Then add the egg whites and mix with a circular movement from the bottom upwards. Finally, add the flour, vanillin and a pinch of salt and mix all the ingredients together.

Heat the waffle maker and add a knob of butter to the top and the bottom part. Take a ladleful of the batter and pour into the centre of the waffle maker. Cook for approx. 5 minutes until the waffle is golden.

Garnish each waffle with 15 g of Nutella® and decorate with fruit and mint leaves as you prefer. Serve immediately.
Proud of your baking progress? We are, too! 
Share a pic (and the recipe) ​ with the hashtag #nutellarecipe on social media. ​
We'll love to see the worldwide web getting a little sweeter