What would a holiday be without Nutella®?
Discover the exclusive editions specially designed for Nutella® lovers travelling the world.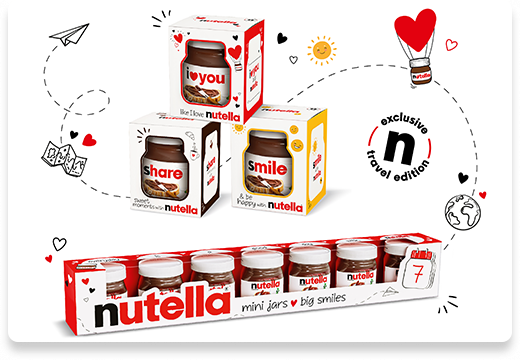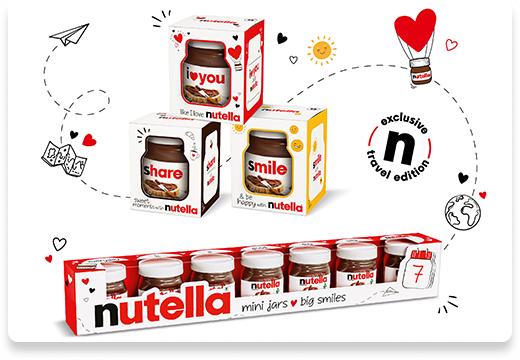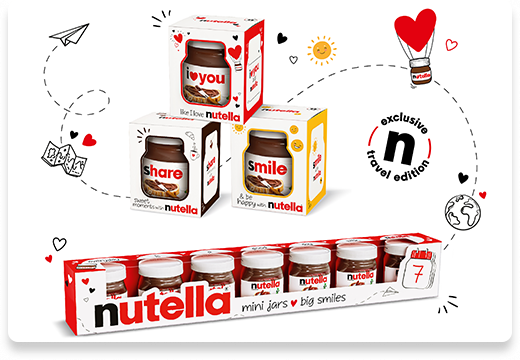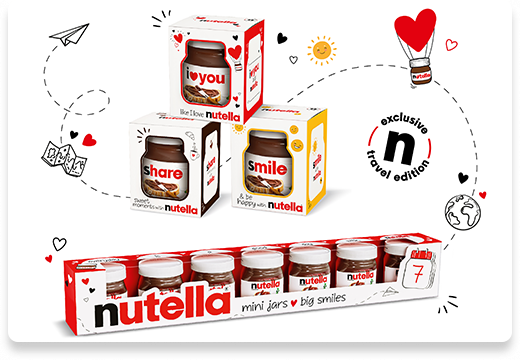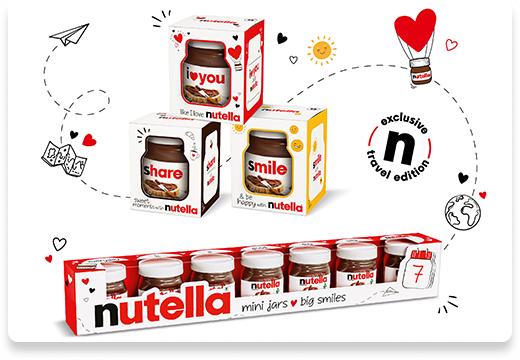 Do you love travelling? Nutella® does too!
Even when you're far from home you can still find Nutella® featured in special edition versions. A super idea for a gift or to treat yourself. Travel the globe and find them available only in top Duty Free stores around the world.





Nutella® Weekly pack
A perfect way to start your holiday mornings on a great note: 7 mini jars for your breakfasts.
Nutella® Message Gift-pack
Want to send a message in a jar?
Pick your favourite and write your message directly on the pack!
Includes a 350g jar customised with different messages.