Peach & Apple Tortilla Pockets with Nutella®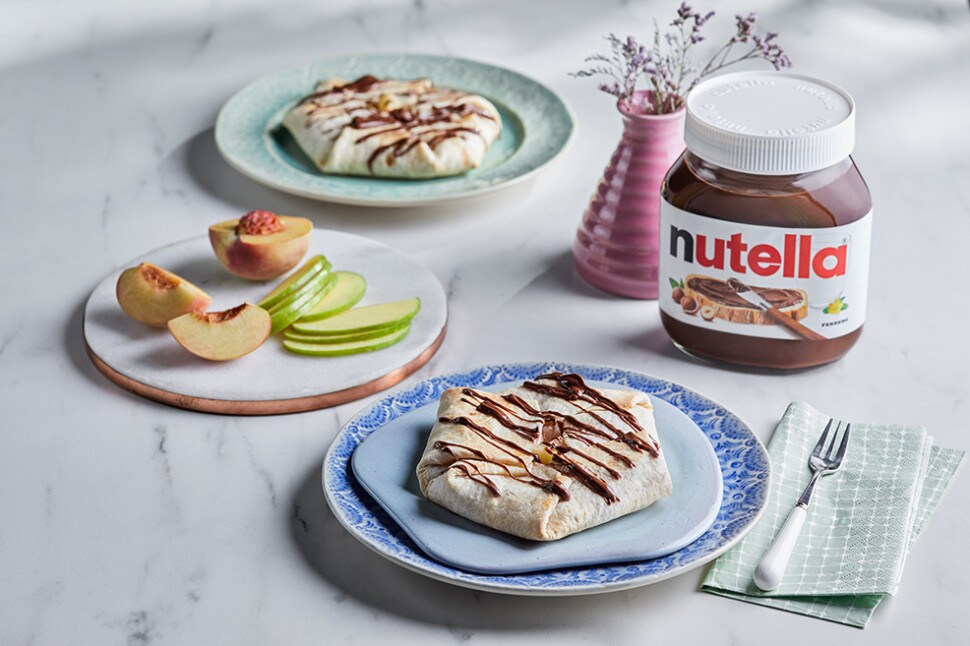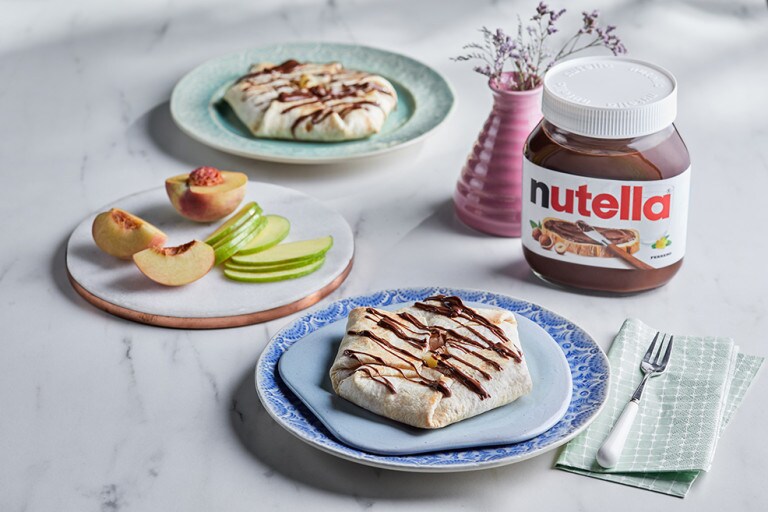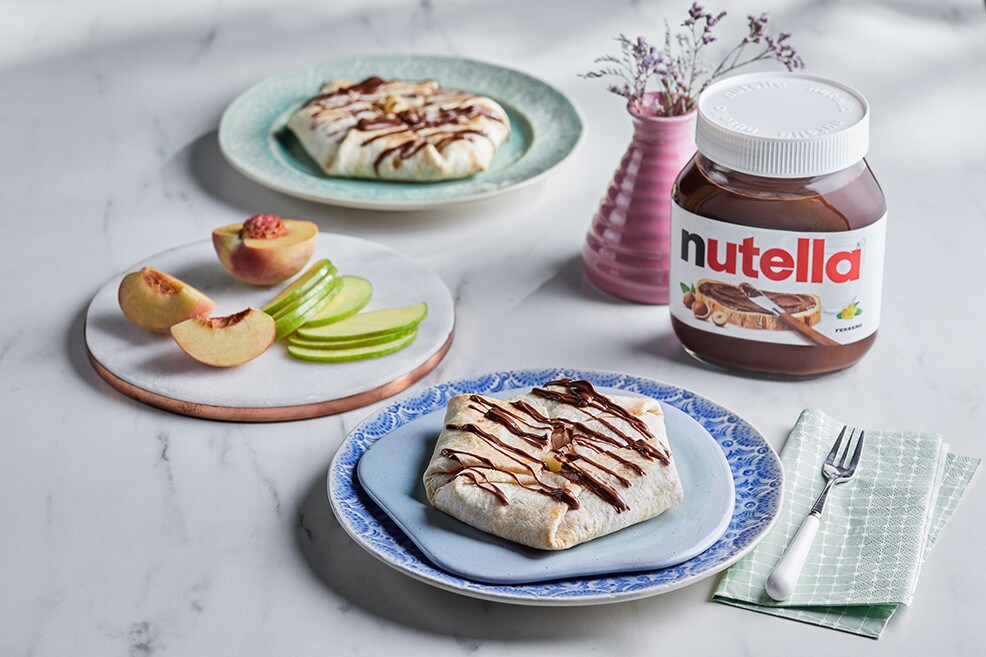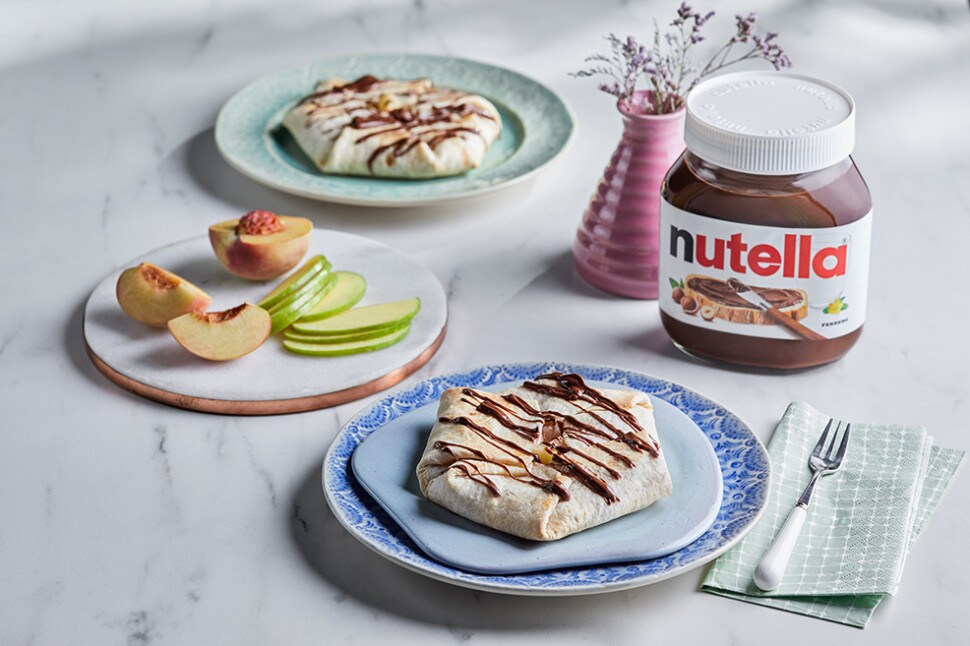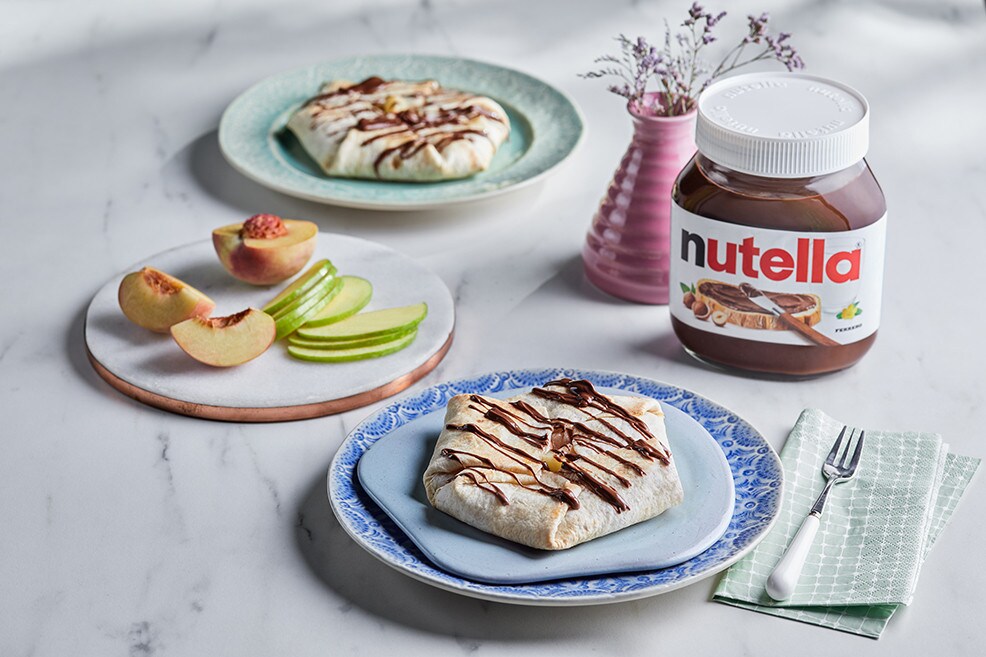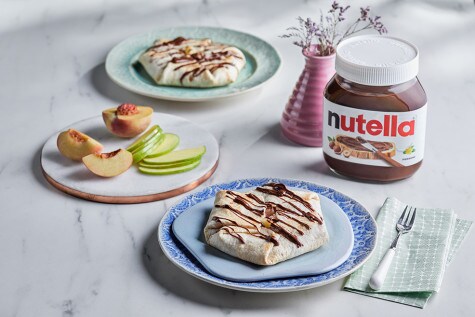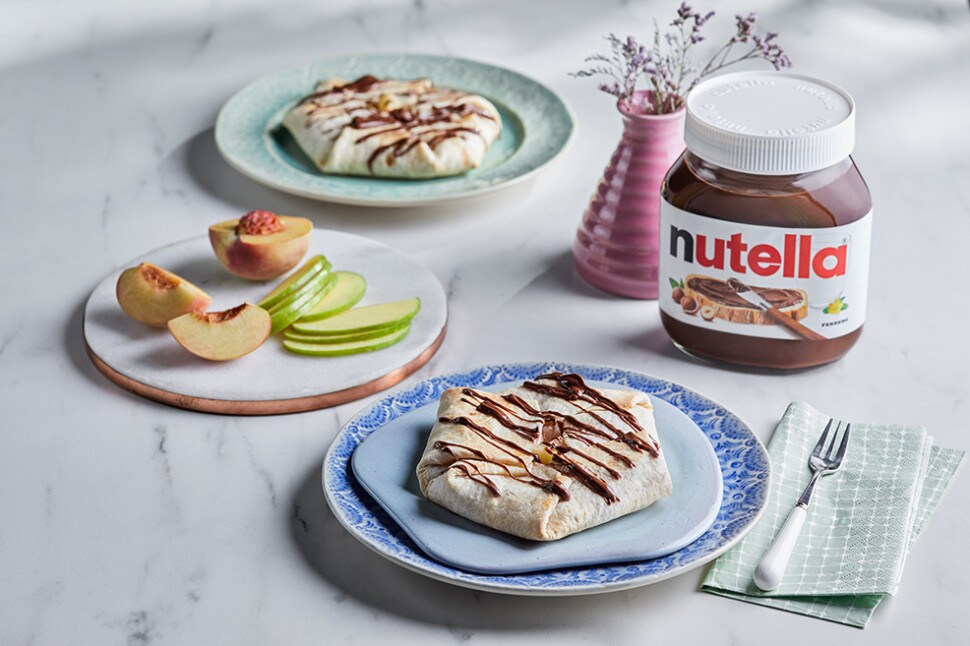 INGREDIENTS for 1 portion
50g unpeeled diced green apples (1/4 of an apple)
50g sliced peach (1 small peach)
1 whole-­bran Tortilla (52g)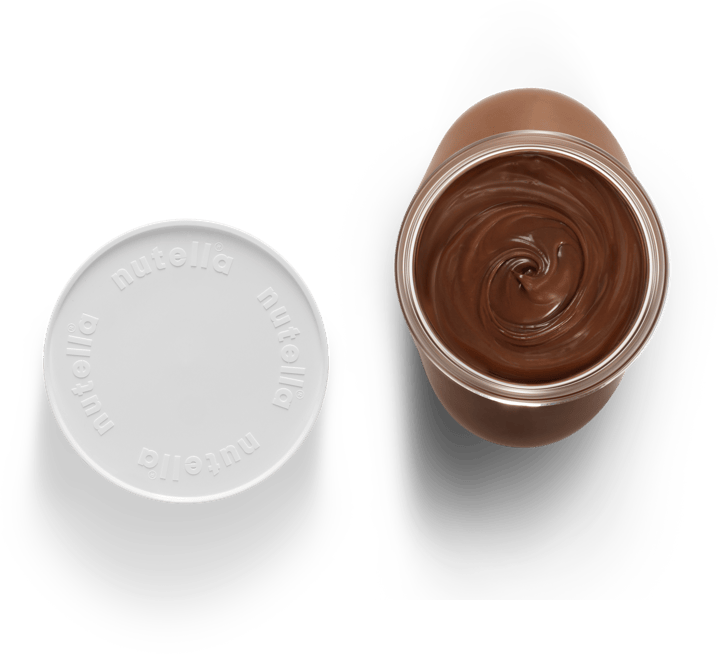 To prepare this delicious recipe, 15g of Nutella® per person is enough to enjoy!
METHOD
Place apples and water in a pan and cook on low heat until apples are soft and water is absorbed. Add peach slices and mix.
Carefully, arrange the fruits in the middle of the Tortilla and use your hands to close it from all sides to cover the fruits.
Flip it on the other side and place it on a baking tray (to make sure it stays closed). Bake in an 180°C oven for 10 minutes until the Tortilla bread is golden and crispy.
Drizzle with Nutella®, cut in half and serve.