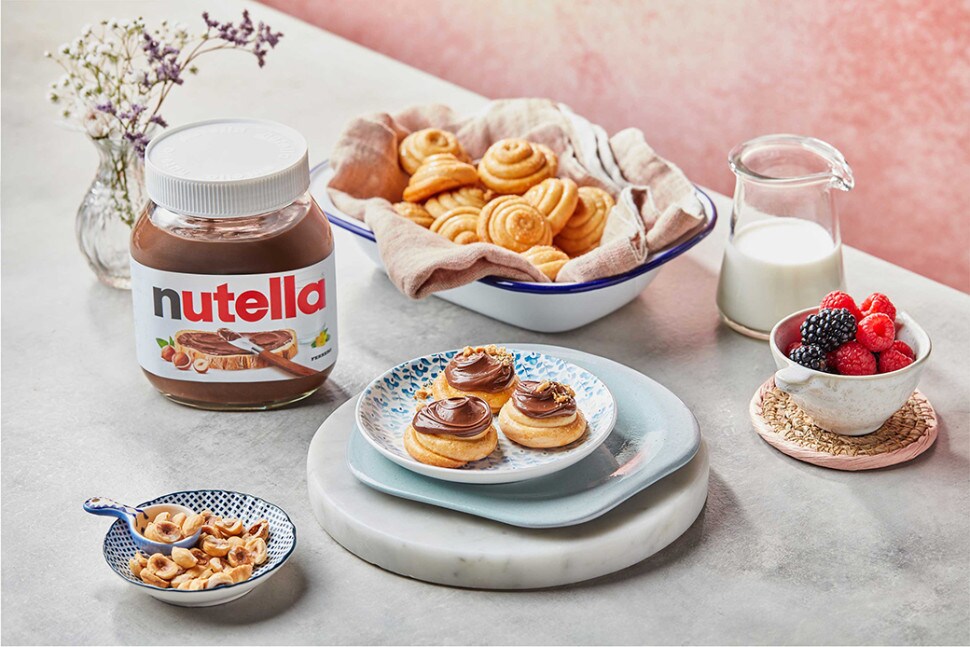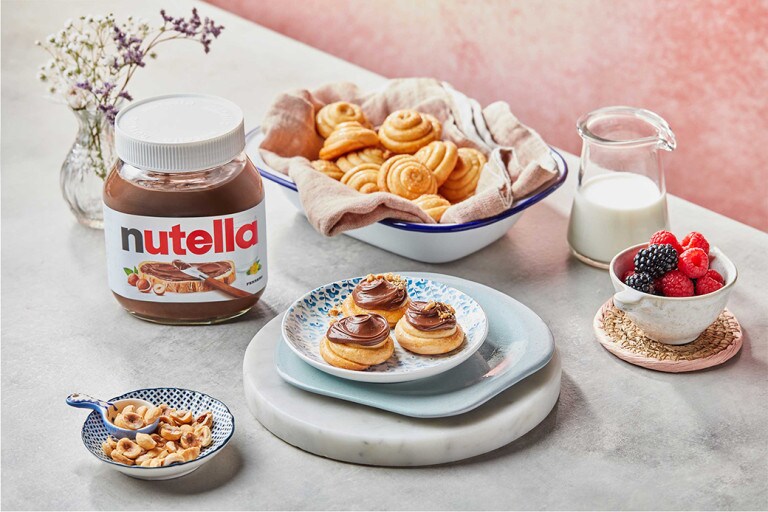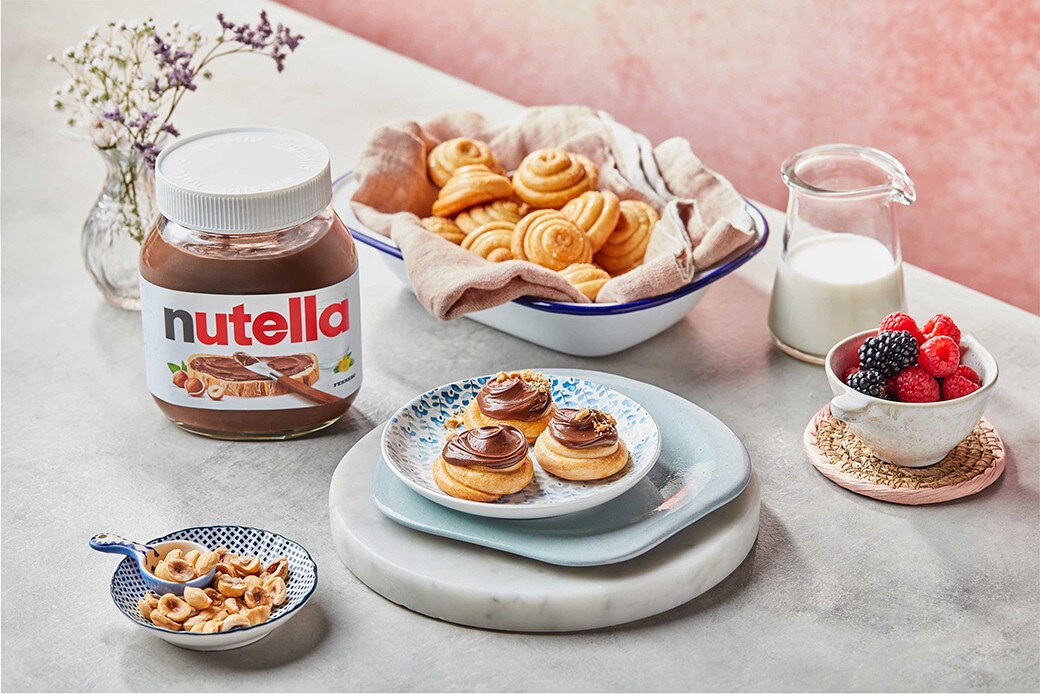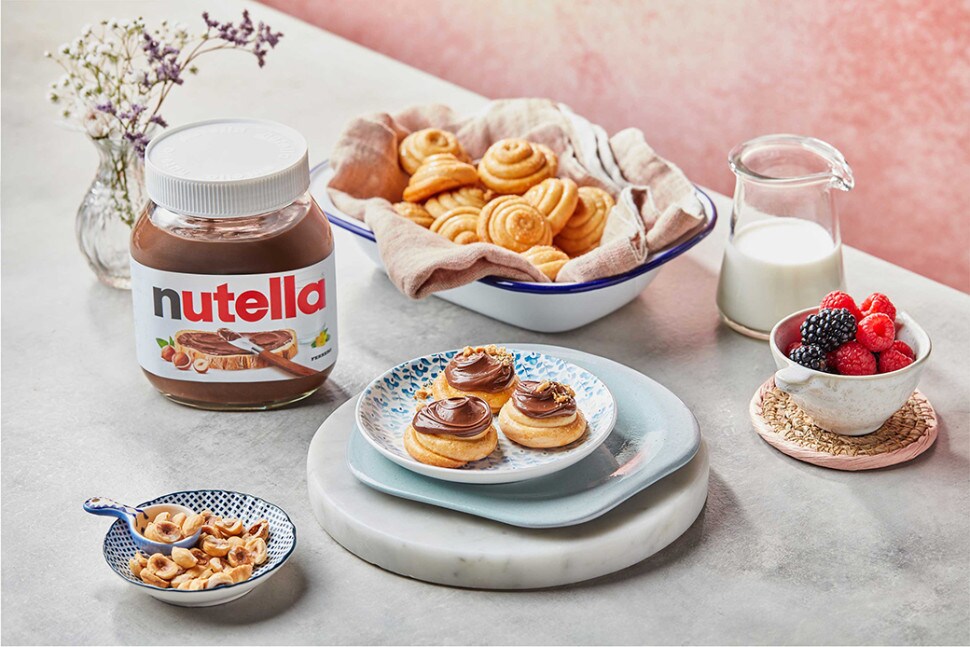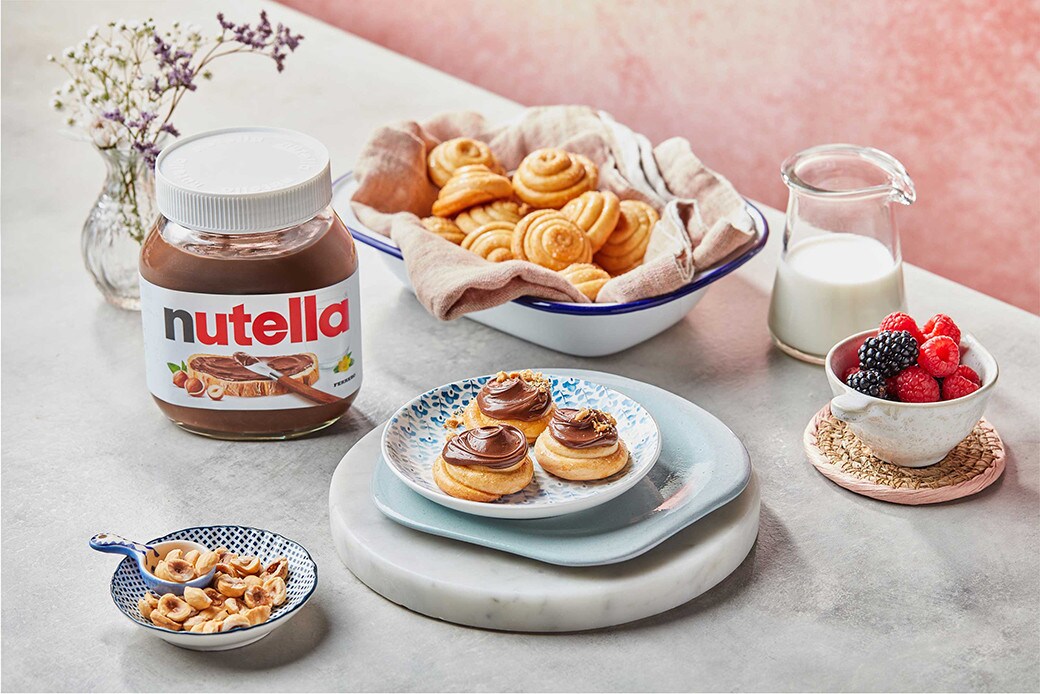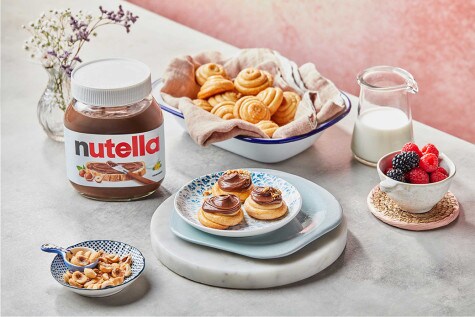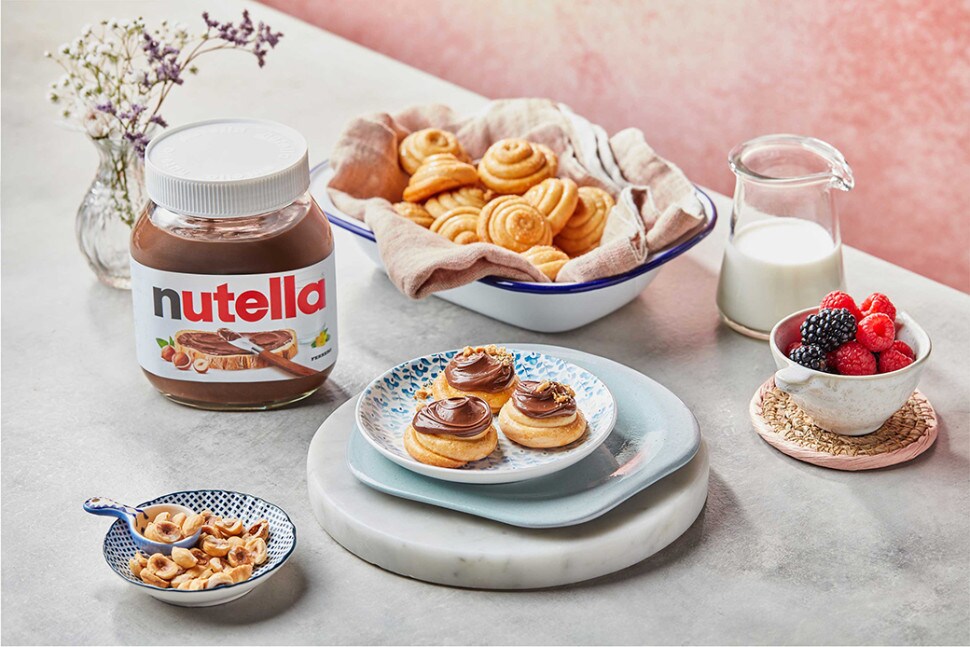 INGREDIENTS 14 pax serving / 2 piece per person
210g Nutella®(15g per person)
Nuts 5g (70 g in total quantity)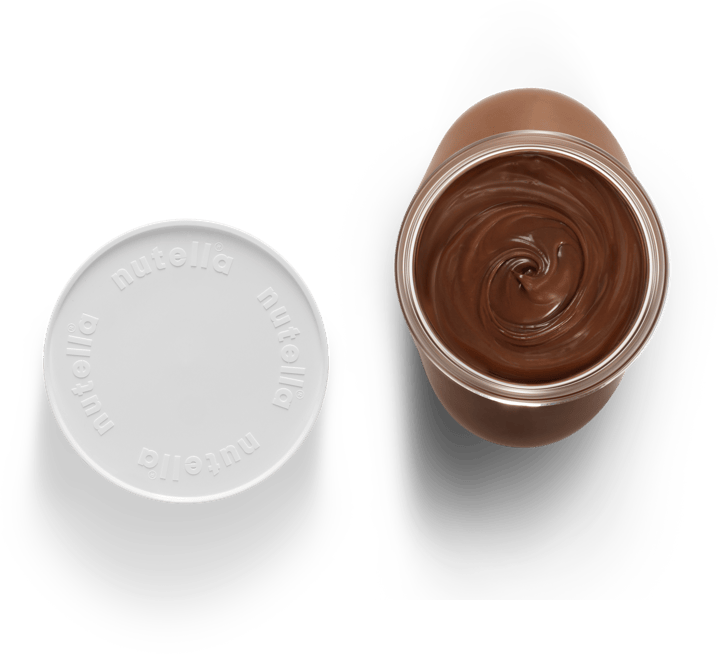 To prepare this delicious recipe, 15g of Nutella® per person is enough to enjoy!
METHOD
Knead all ingredients together for 7 minutes, except for eggs and vanilla.
Divide the dough into 28 circular pieces. Roll each piece, then shape it into a spiral.
Leave it to rest for 20 minutes.
Brush it with eggs and vanilla.
Bake at 170 degrees for 13 minutes.
Garnish with Nutella® and nuts.