Sweet Potato Waffles with Nutella®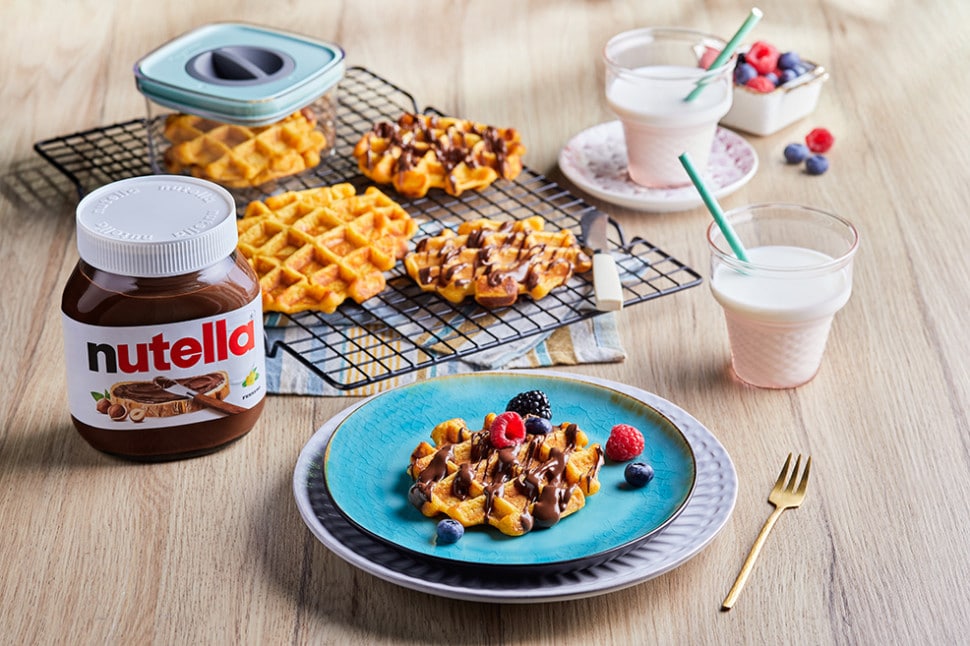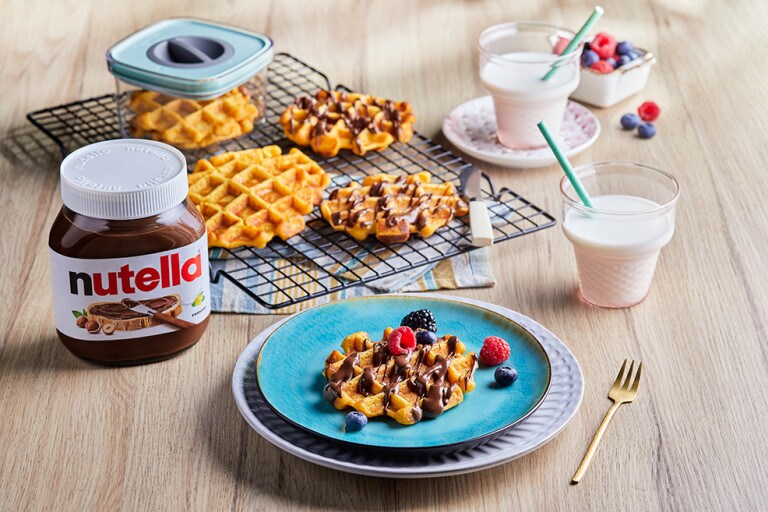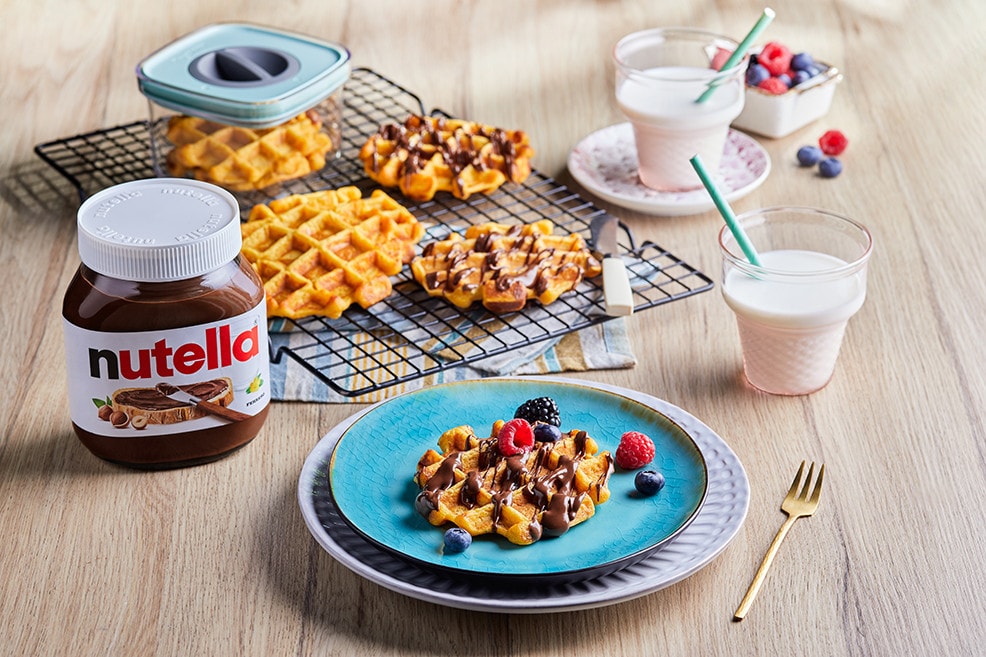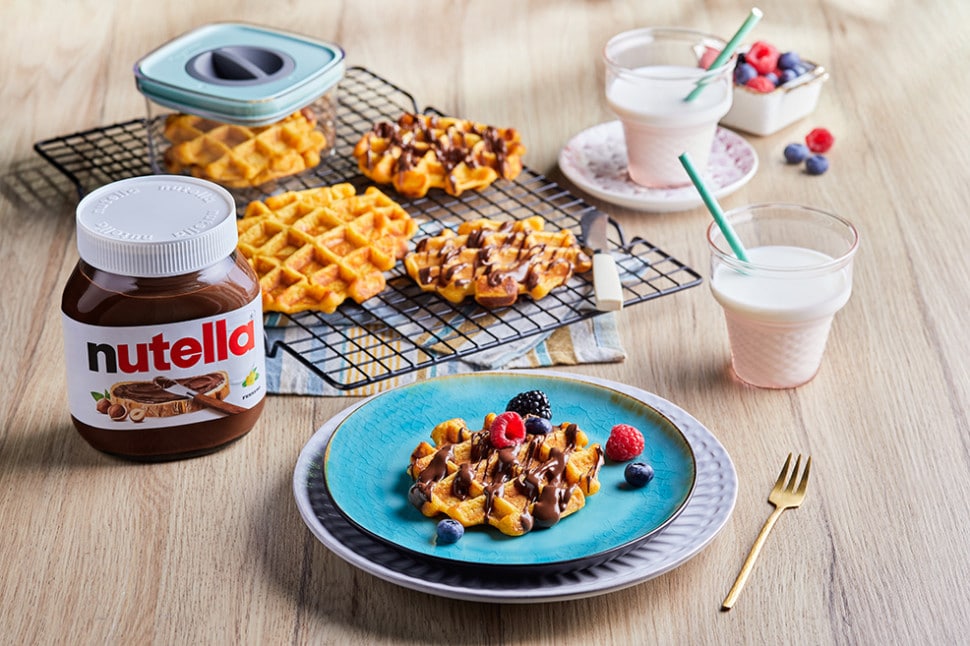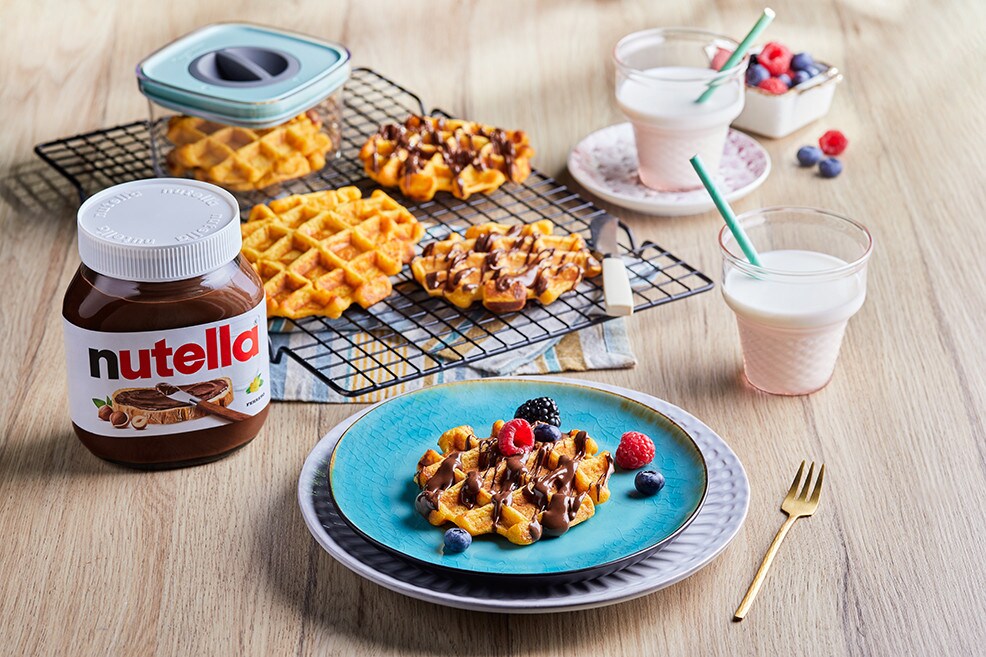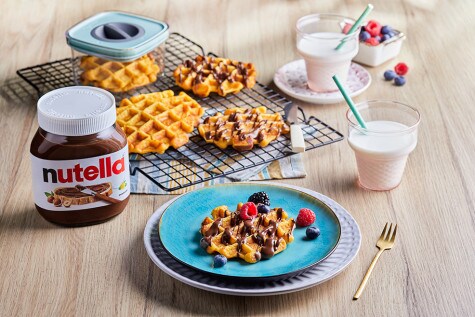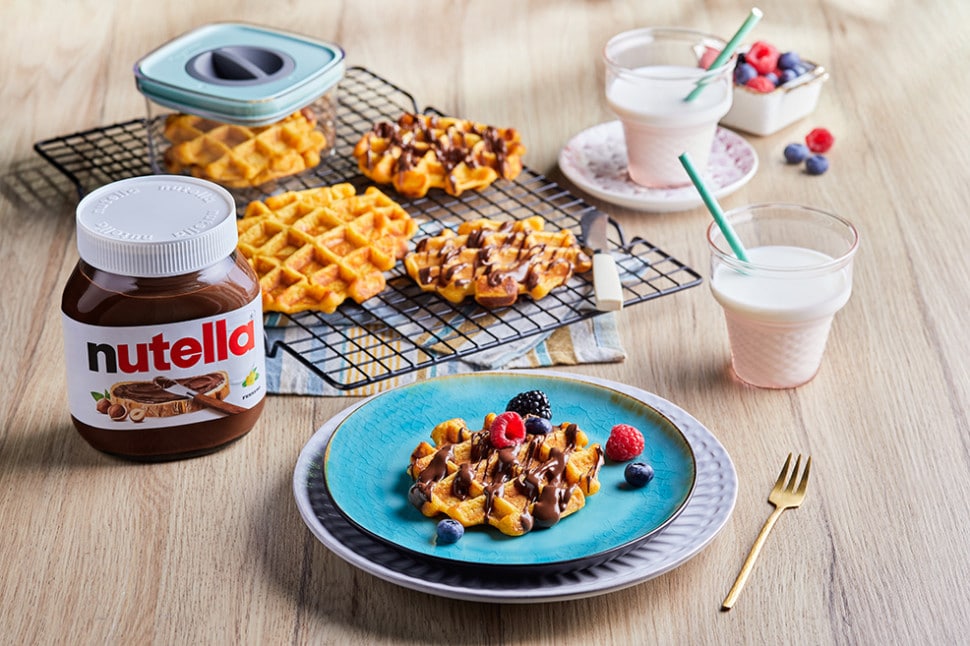 INGREDIENTS for 6 portions (1 waffle per person)
250g mashed sweet potatoes (baked in the oven then peeled and mashed with fork)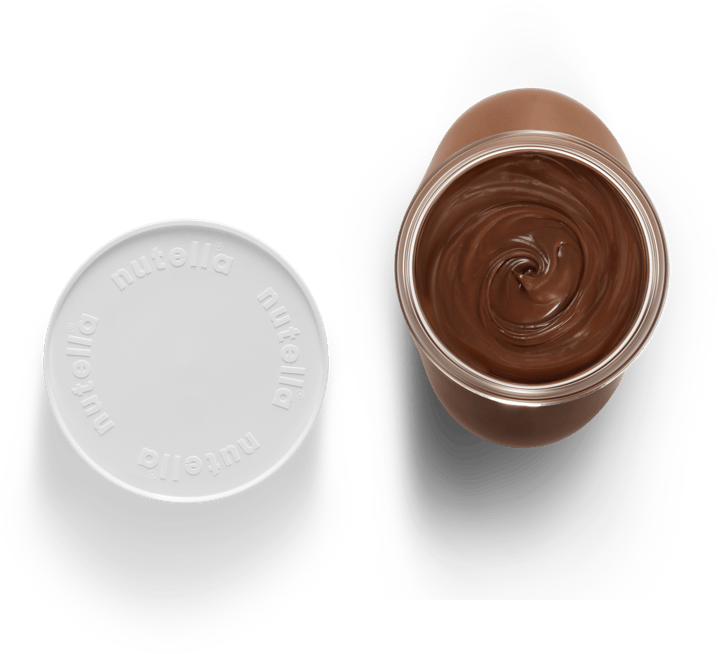 To prepare this delicious recipe, 15g of Nutella® per person is enough to enjoy!
METHOD
In a bowl, whisk mashed sweet potatoes with the egg and milk. Add flour, baking powder, salt and chia seeds and whisk until well-combined into a thick batter.
Heat waffle machine and brush with coconut oil.
Use a 1/3 measuring cup to place waffle batter in the machine (about 80g dough for each waffle). Cook waffles until golden and crispy from the outside.
Carefully, remove from waffle machine and leave on cooling rack for a couple of minutes. Repeat process for all 6 waffles.
Drizzle each waffle with 15g Nutella® and serve warm.