Baci di dama with Nutella®
Kisses never tasted this sweet
Two crunchy hazelnut biscuits halves, filled with a soft layer of Nutella®. No wonder this Italian cookies are called "Lady's kisses"! A marriage made in heaven.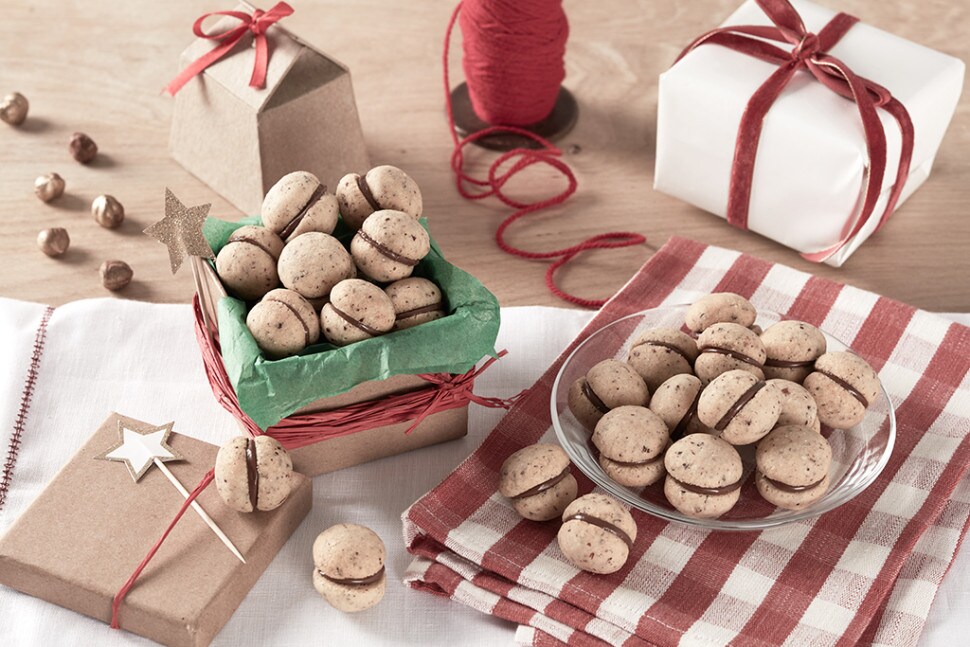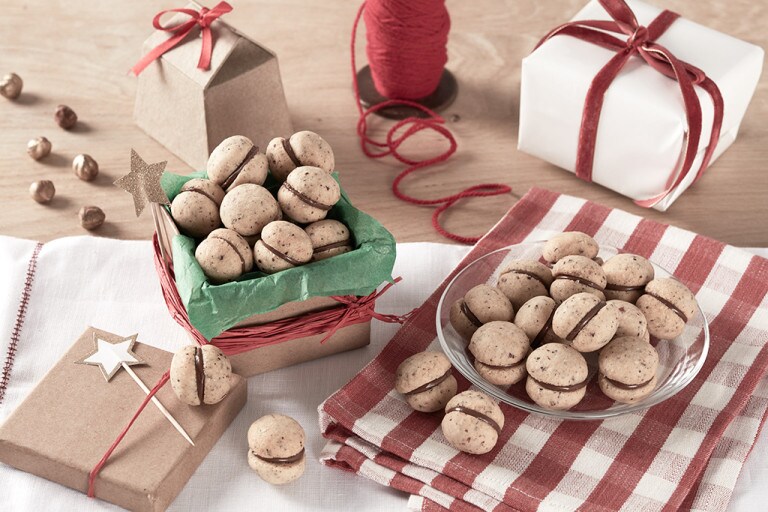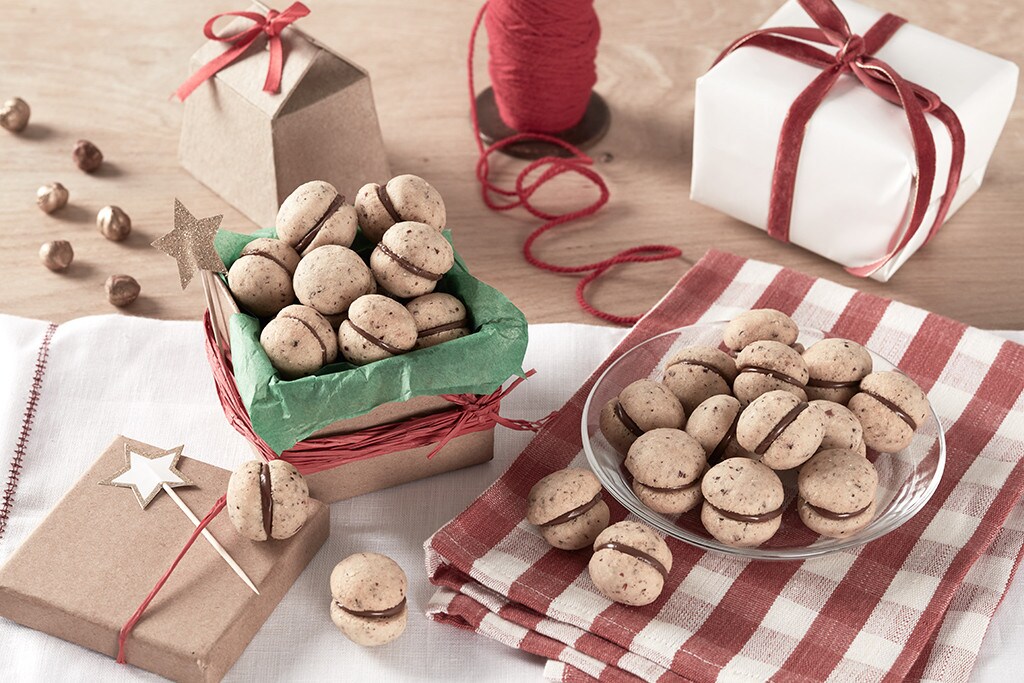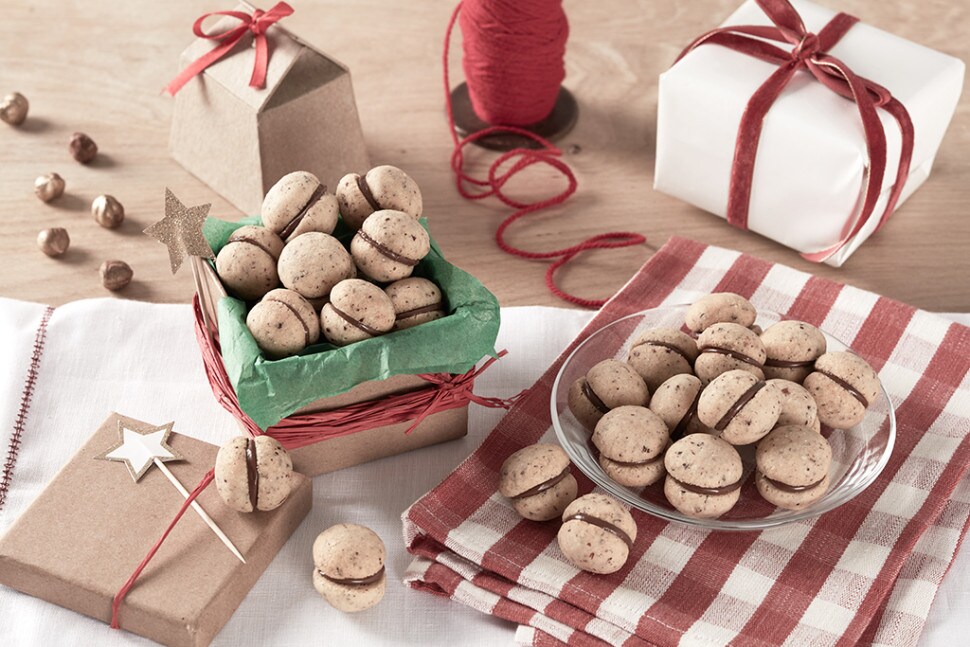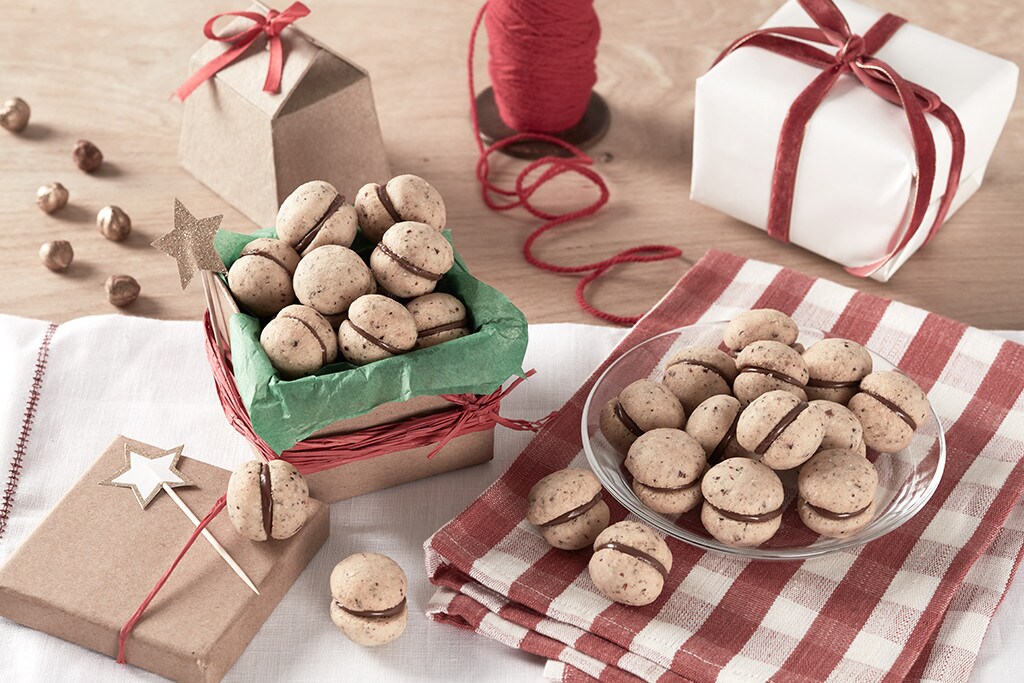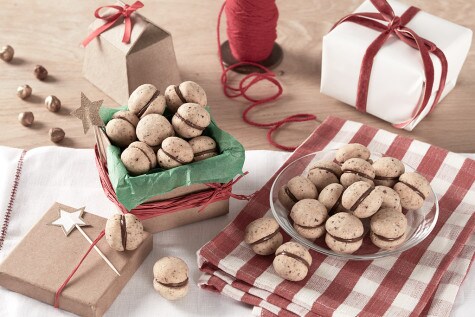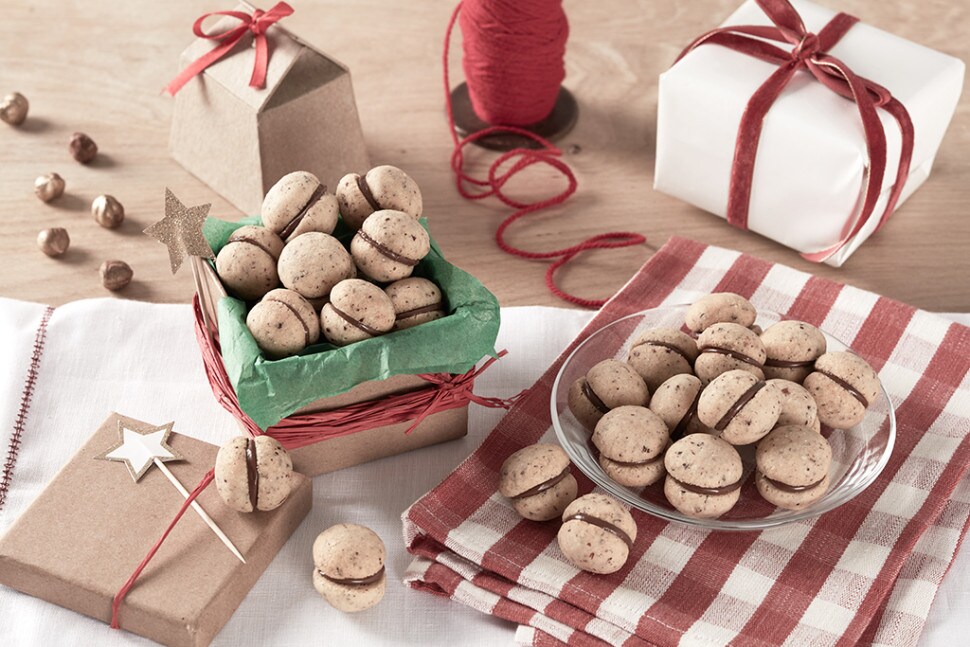 INGREDIENTS for 24 portions
200g peeled and powdered hazelnuts
20g egg (half of a whole beaten egg)
METHOD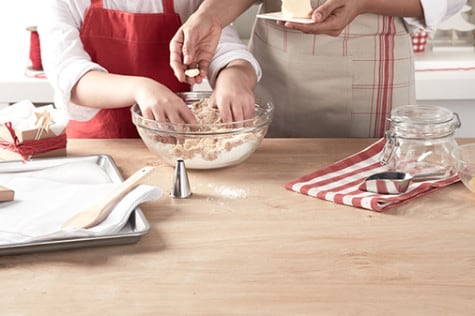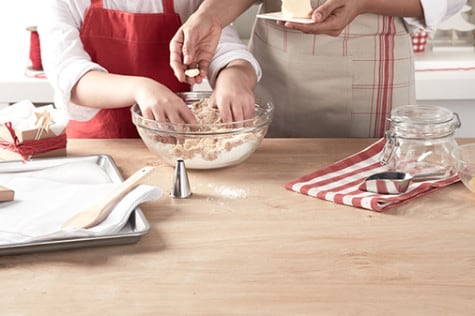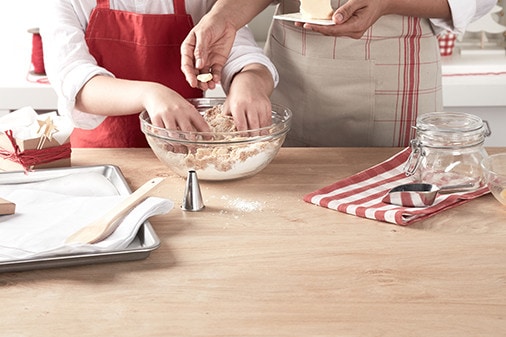 In a bowl, mix the hazelnuts with the sugar. Add all the other ingredients and combine until you have a soft and malleable mixture.
Form a ball with the mixture and wrap in a plastic film. Refrigerate during 10 to 12 hours.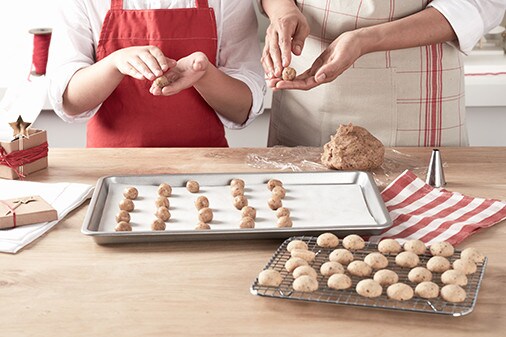 Preheat the oven to 140°C (284°F)c
Remove the preparation from the fridge and roll into 48 small balls with your hands. These balls should weigh approximately 5g each
Place them on a baking tray lined with parchment paper, keeping a distance between each ball Bake for 18 min on the middle rack of the oven. Remove them from the oven when they are still slightly golden and soft. Let them cool down without touching them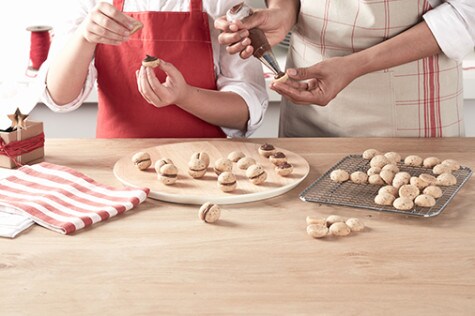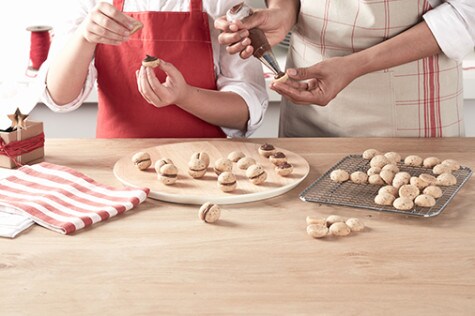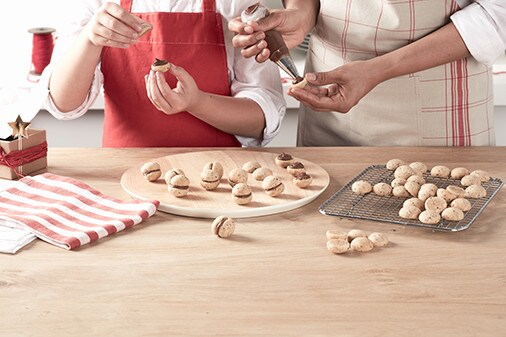 3
Spread one 'Bacio' with 5g of Nutella® with the help of a spoon or a pastry bag and place another 'Bacio' on top to form a sandwich