Choux pastries with Orange Chantilly and Nutella®
One for me, one for you
Cream puff is a filled French choux pastry ball with a typically sweet and moist filling of whipped cream. A true, soft concentrate of taste. If you wish to impress your diners, cream puffs will fit you perfectly.

Not to forget the classy orange cream and Nutella filling, for sure. Kitchen calling!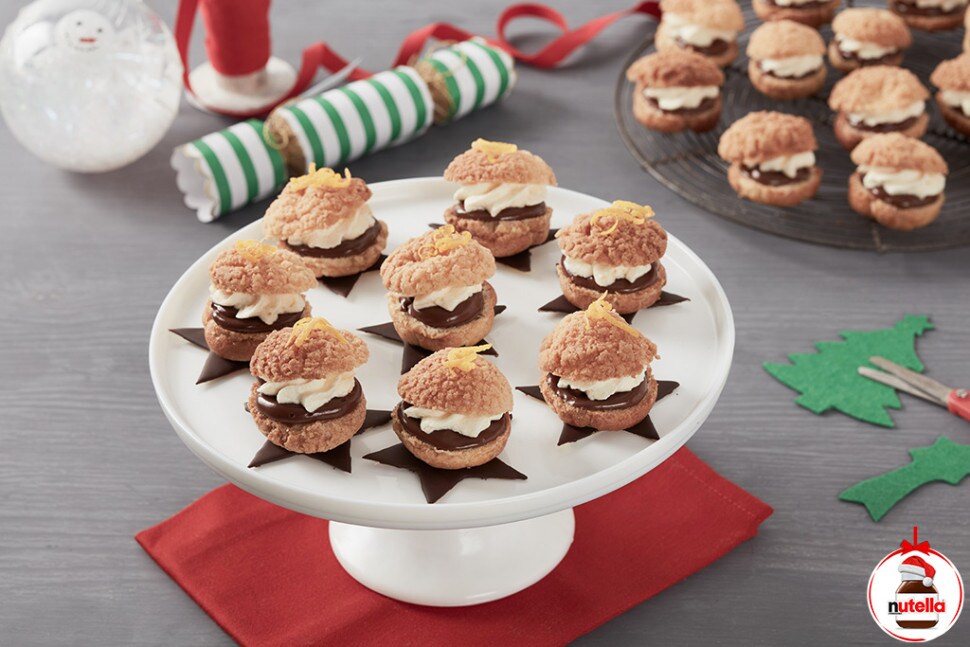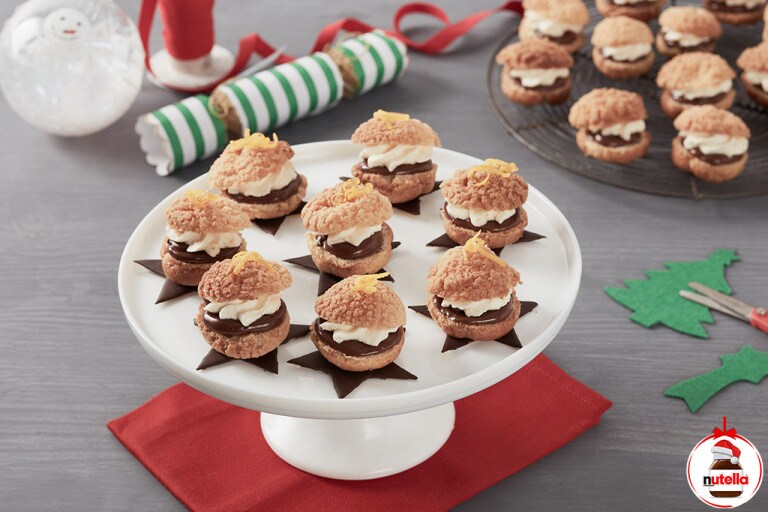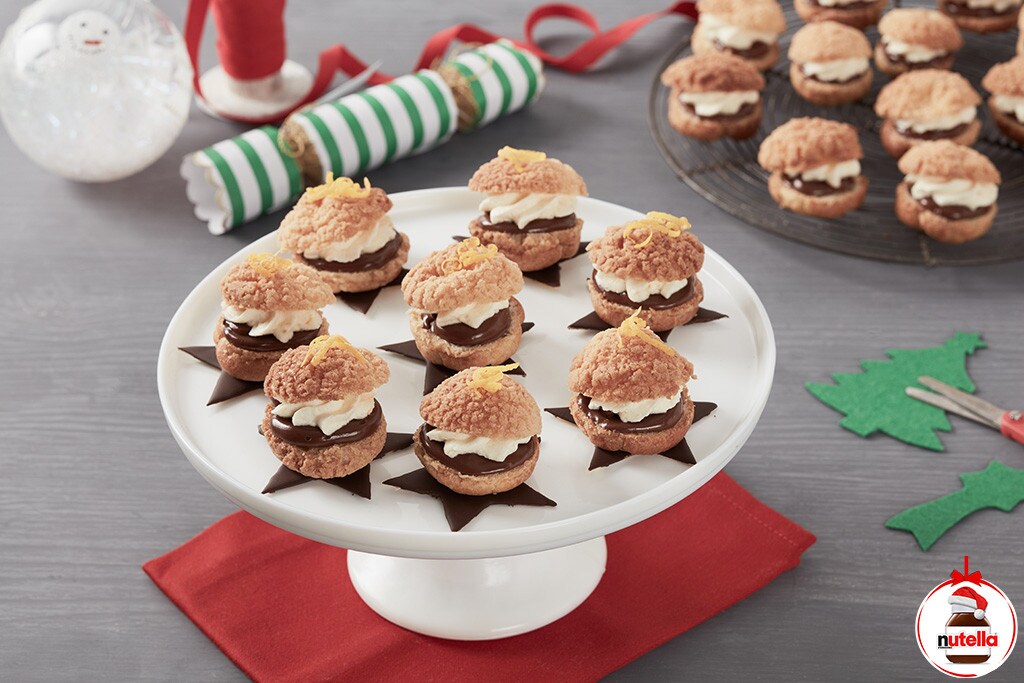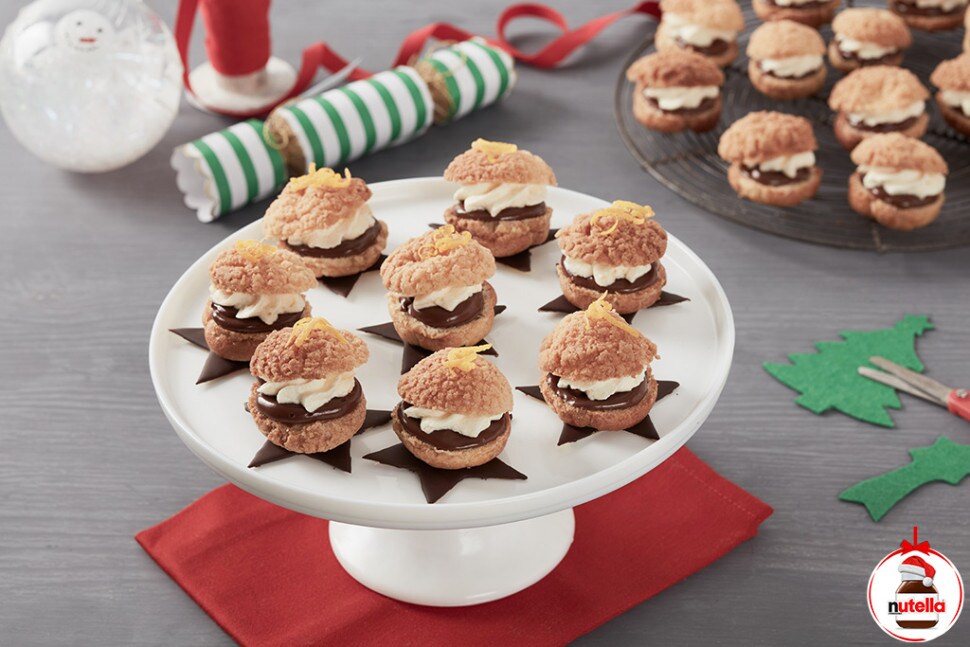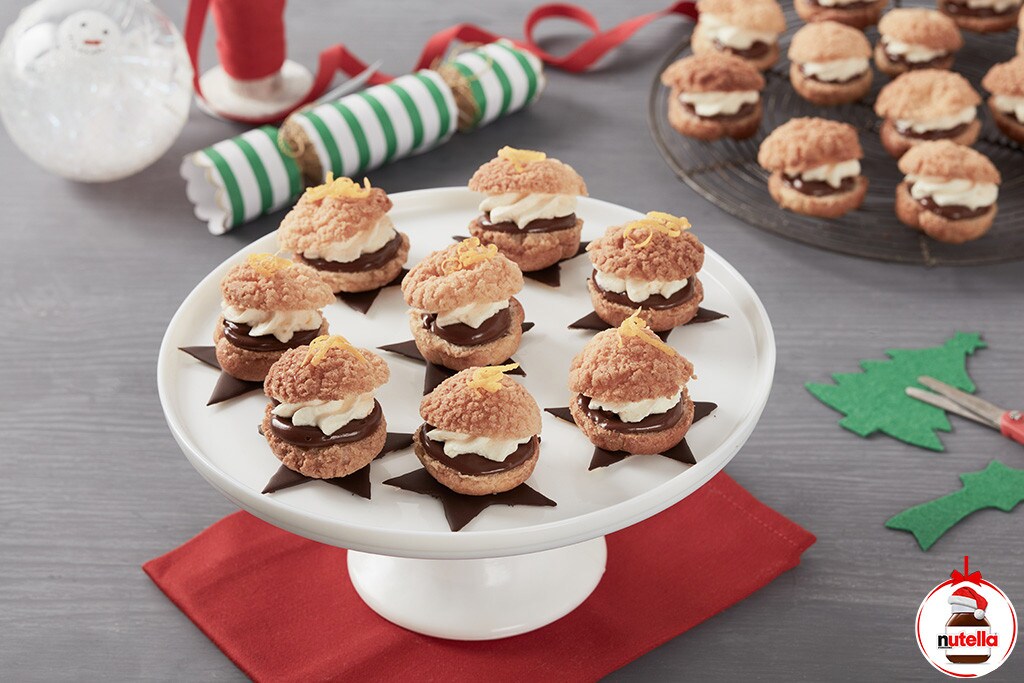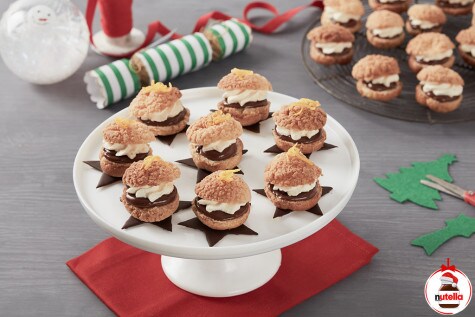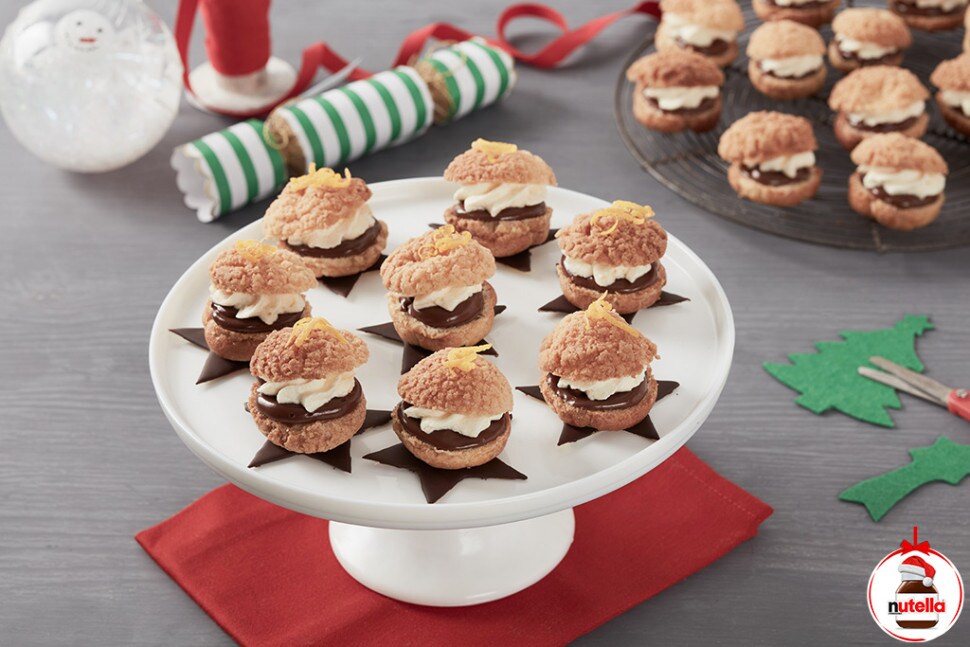 INGREDIENTS for 36 servings
For the Orange Chantilly cream:
3 tablespoons of powdered sugar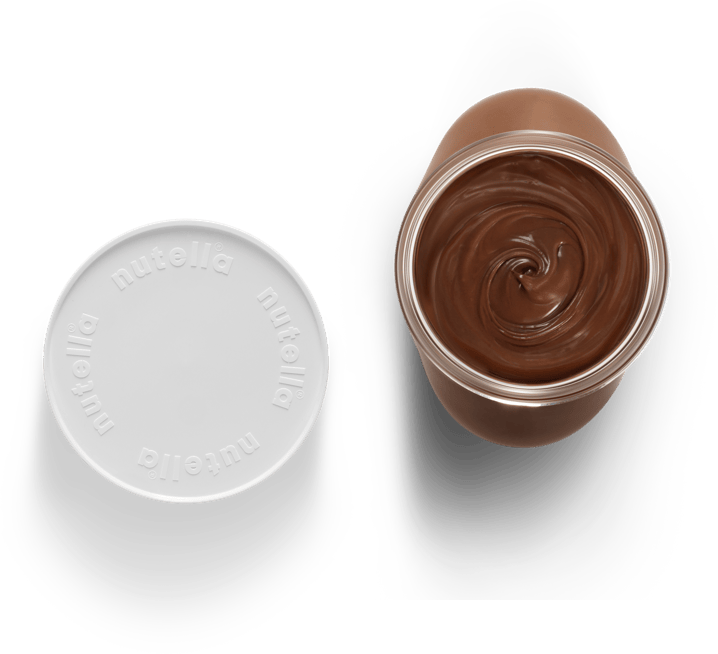 To prepare this delicious recipe, 15g of Nutella® per person is enough to enjoy!
METHOD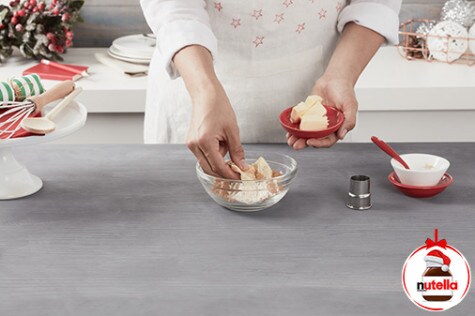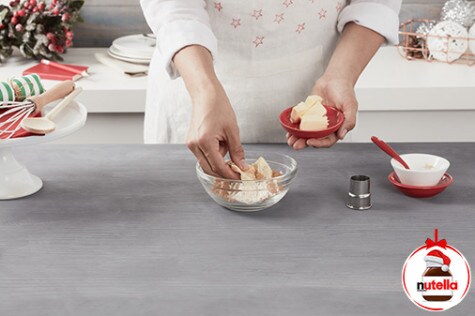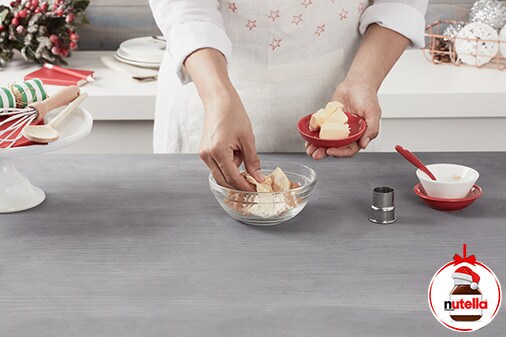 Start to prepare the craquelin: mix all the craquelin ingredients together.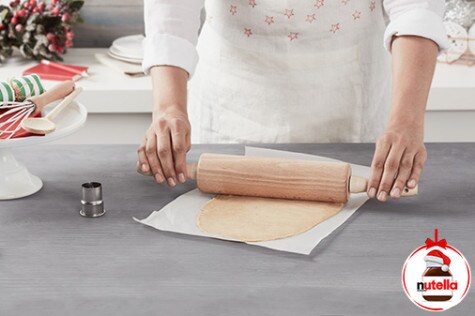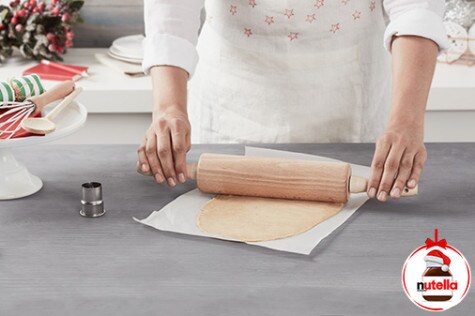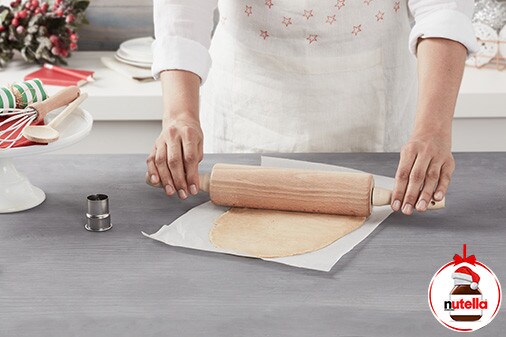 On a sheet of parchment paper, roll out the craquelin dough to a 3 mm thickness and put in the freeze.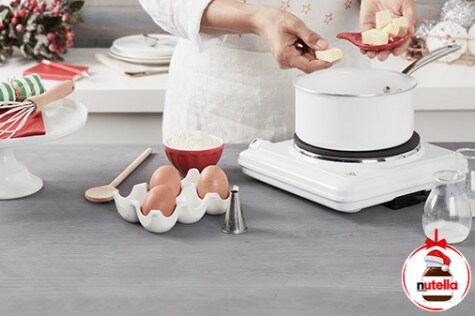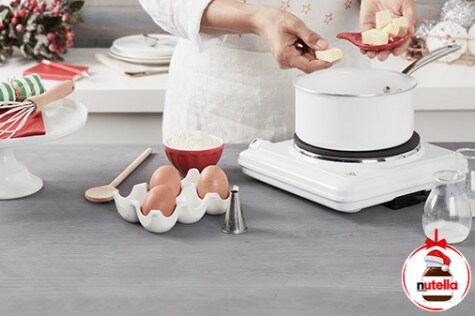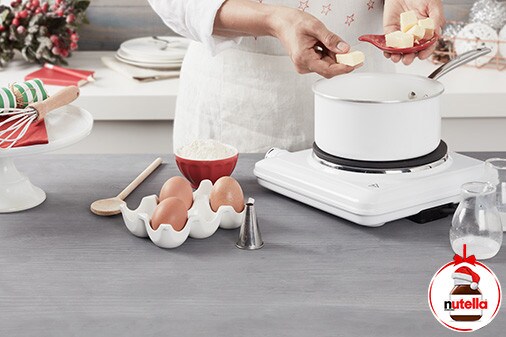 In the meantime, prepare the choux pastries: bring the milk, the water, the salt, the sugar and the butter to boil.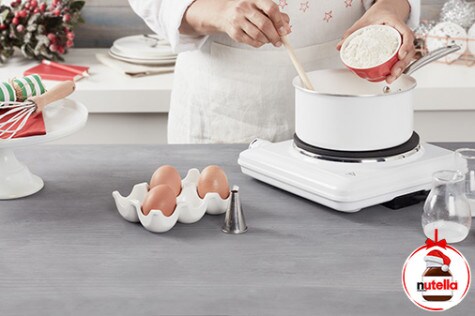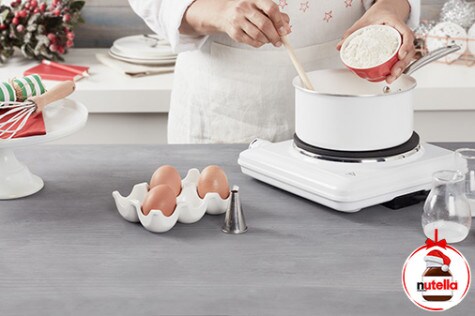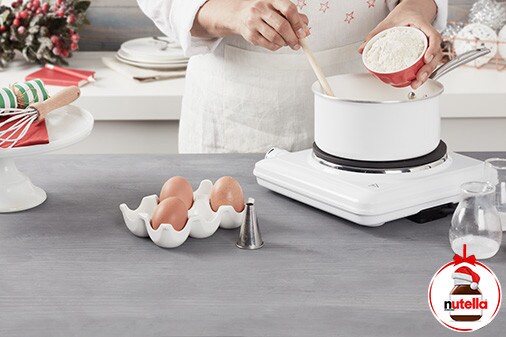 While still heating, add the sifted flour and mix vigorously with a wooden spoon until a golden crust has formed on the bottom of the pot.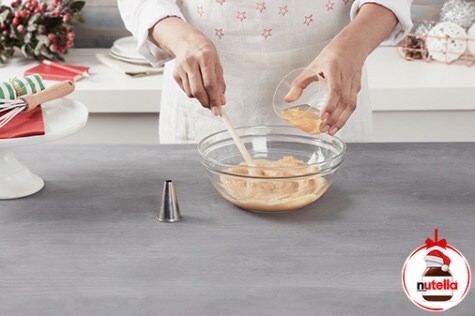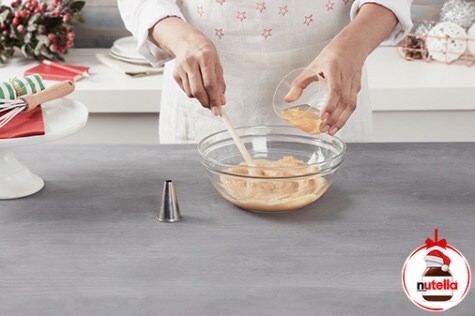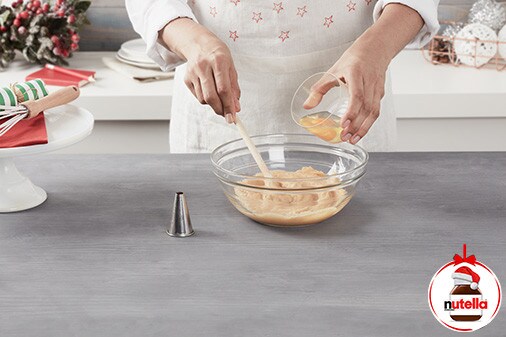 Cool down and whisk together with the eggs, incorporating them one by one until the batter is smooth.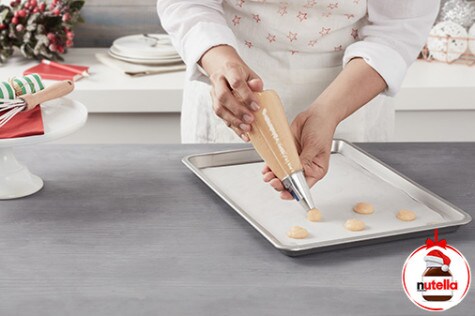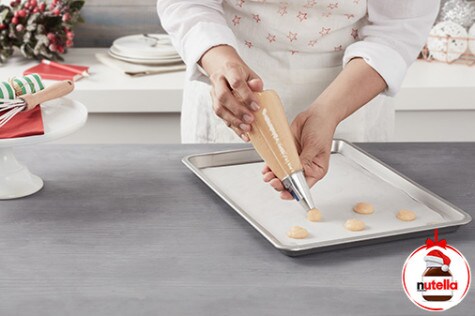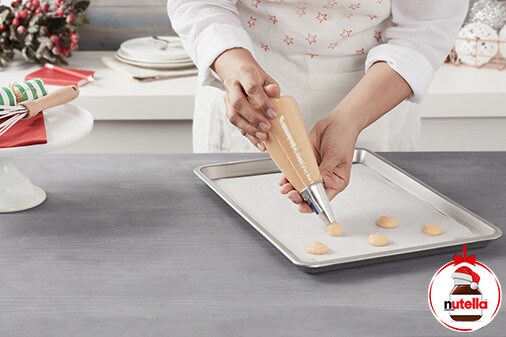 Preheat the oven to 210°C (410°F) and position the baking rack in the low part.
Line a baking tray with a parchment paper sheet and, using a pastry bag, squeeze out the mixture to form 3 cm diameter round puffs.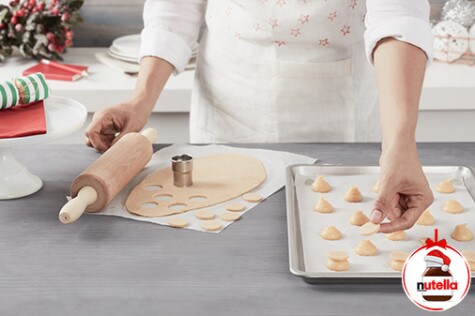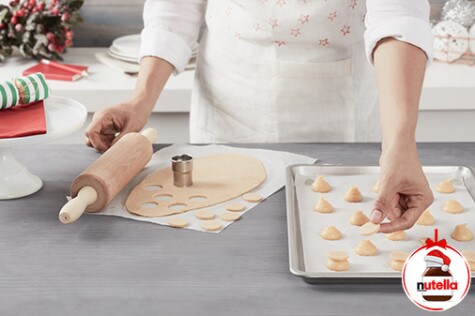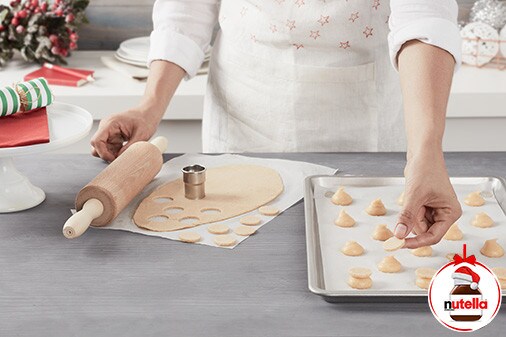 Remove the craquelin dough from the freeze.
Cut the frozen dough with a 3 cm round cookie cutter to obtain disks.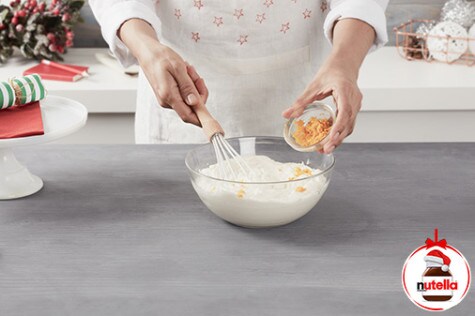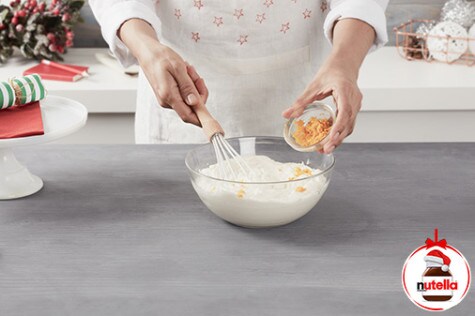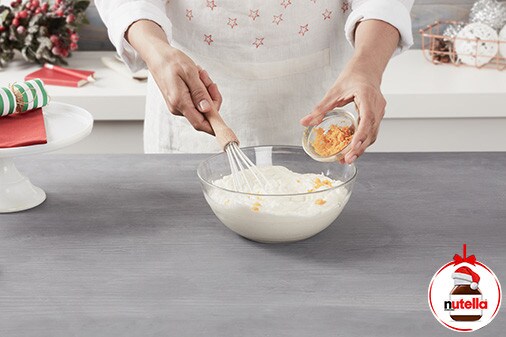 Place the frozen craquelin disks on top of the puffs.
Bake for 15-18 minutes, until golden brown.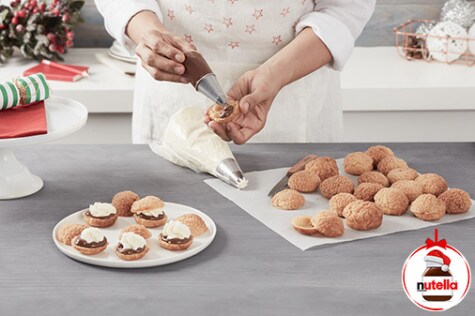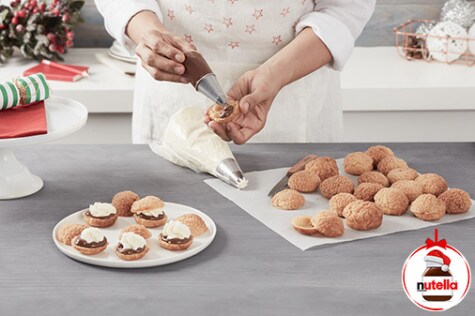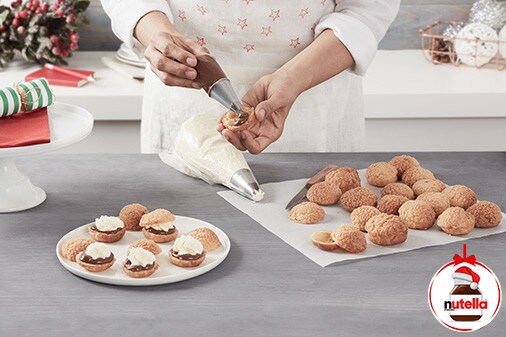 To prepare the Orange Chantilly cream, whip the cream with the powdered sugar and grate the orange peel.