Christmas spiced apple pastries with Nutella®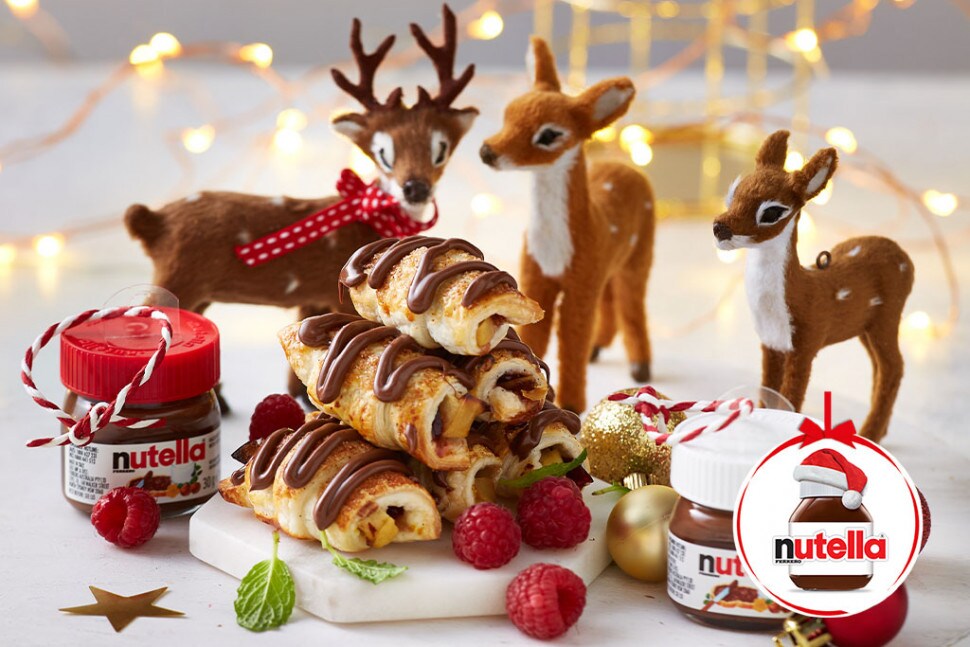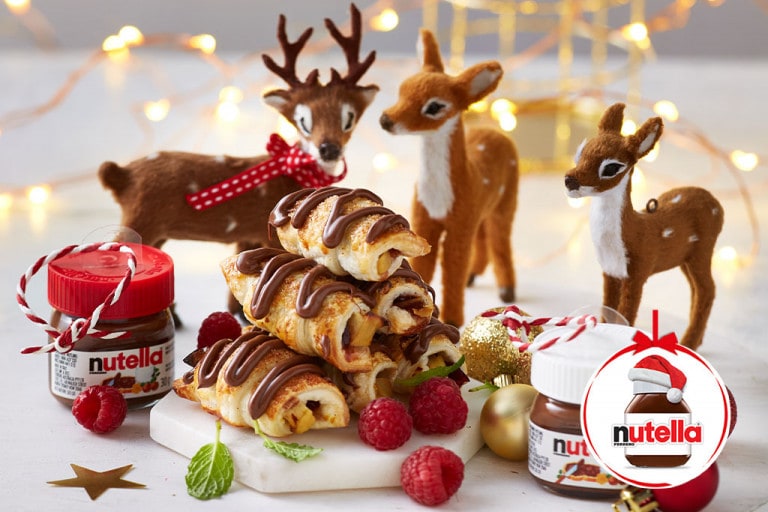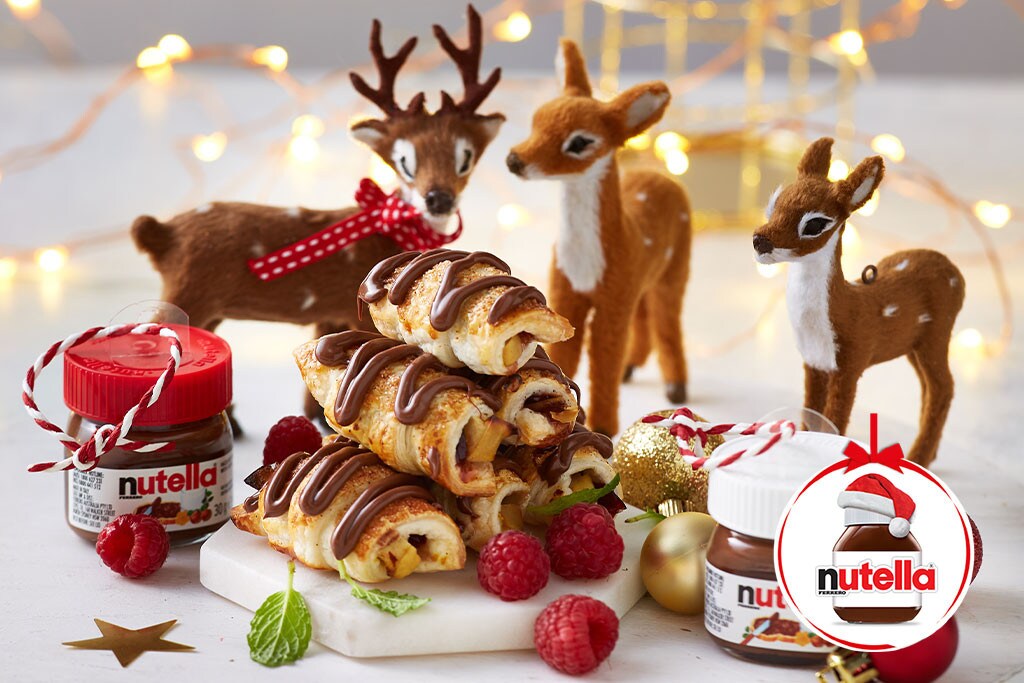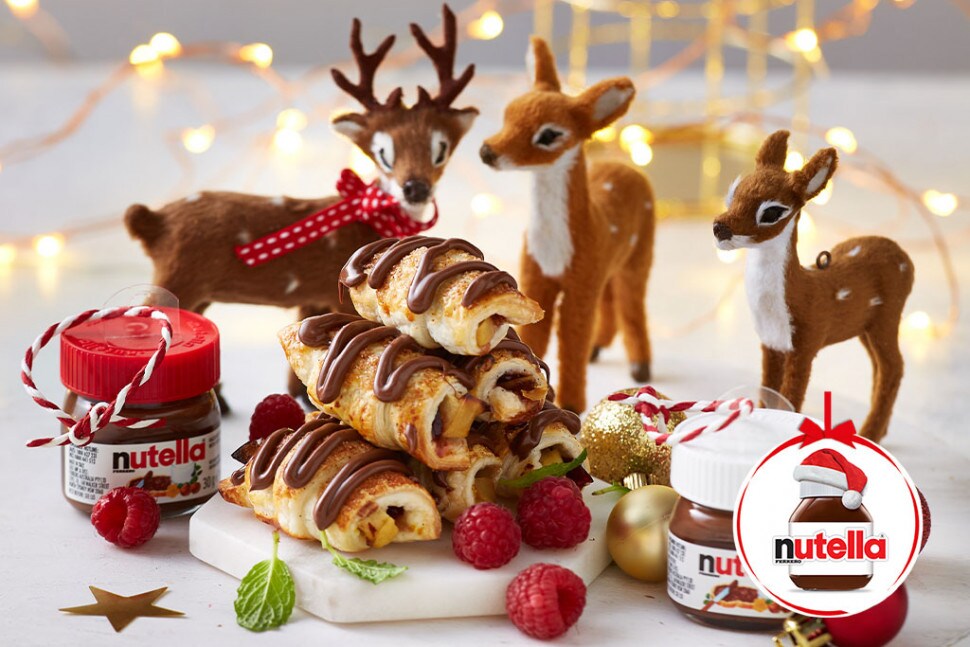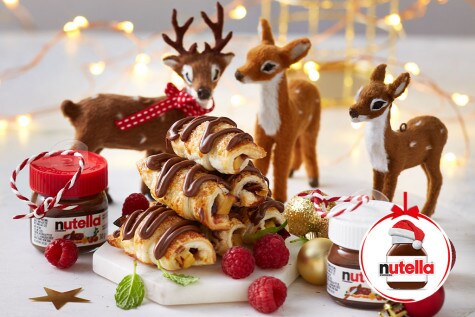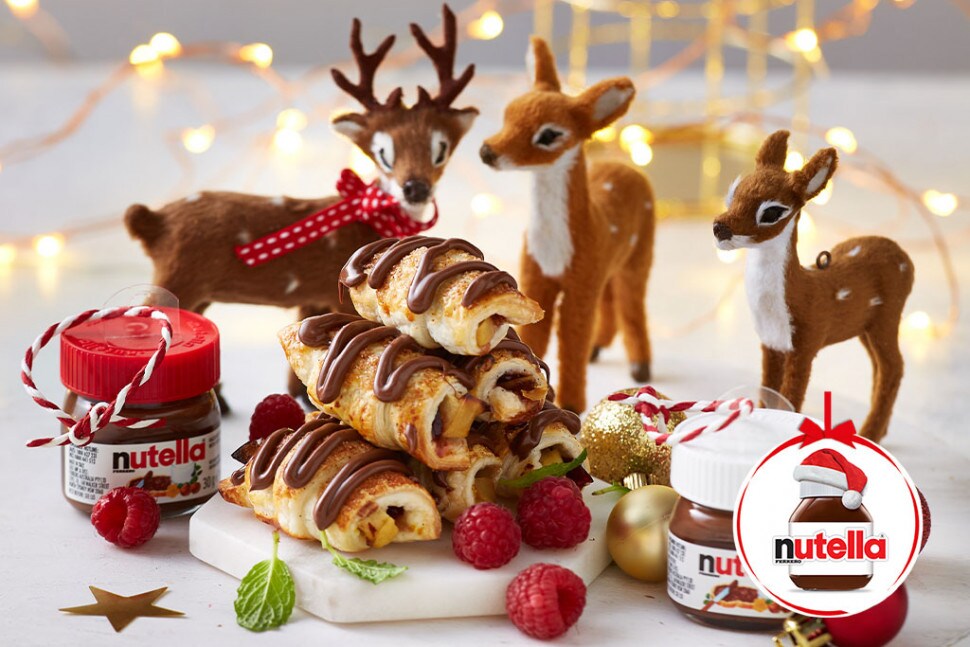 INGREDIENTS
for 24 servings
2 sheets store-bought frozen puff pastry sheets, partially thawed
1 small apple, skin on, cored, cut into 12 wedges
finely grated zest of ½ orange
1 tablespoon caster sugar
1 ½ tablespoons dried cranberries, finely chopped
1 teaspoon cinnamon sugar
Fresh raspberries and mint leaves, to decorate (optional)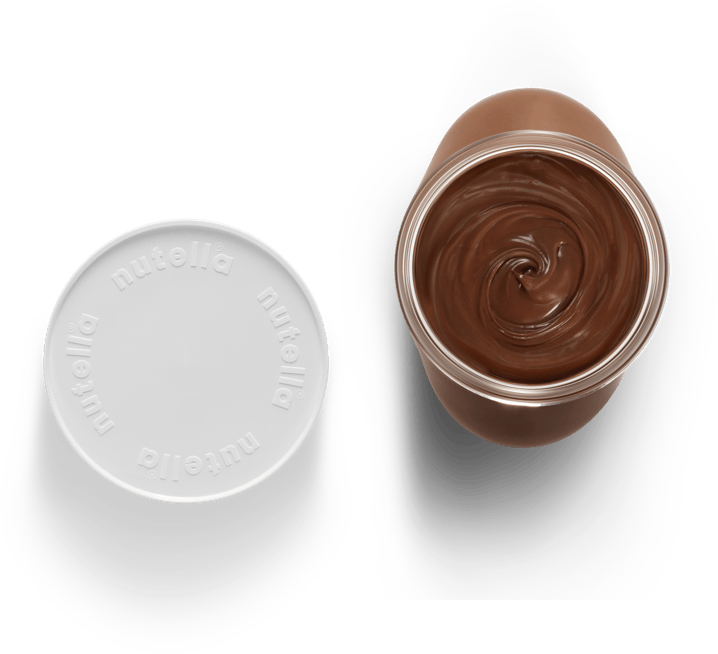 To prepare this delicious recipe, 15g of Nutella® per person is enough to enjoy!
METHOD
Preheat oven to 200C fan-forced. Line 2 oven trays with baking paper. Cut one sheet of puff pastry into 6 even rectangles. Slice each rectangle in half diagonally to create 12 triangles. Repeat with second pastry sheet to make 24 in total. Trim off a little of the base of each triangle so both long sides of the triangle are even lengths. Lay them out onto a clean dry work surface.
Slice apple wedges in half lengthways to make baton-like pieces. Place into a large bowl, add zest and toss to coat.
Sprinkle each triangle with combined sugar and mixed spice. Put an apple piece at the base of each triangle, then scatter with cranberries.
Roll up pastry firmly to enclose filling. Arrange on prepared trays.
Brush with a little egg and sprinkle with cinnamon sugar. Bake for 15 minutes or until pastry is golden and apple is tender. Set aside on trays to cool.
Spoon Nutella into a piping bag or a small zip-lock bag, snip tip, and then drizzle over pastries.
Decorate with raspberries and mint leaves if desired. Serve warm or at room temperature.