Millefeuille with Chantilly mousse and Nutella®
Small bits of pure holidays pleasure
Christmas is about fun and sweets. Here it is the perfect idea to have them both. Are you seeking for tokens, pawns or rewards for Christmas games? Multi-layered, squared bits of mille-feuille, enriched with Chantilly mousse and Nutella are the answer. Guaranteed.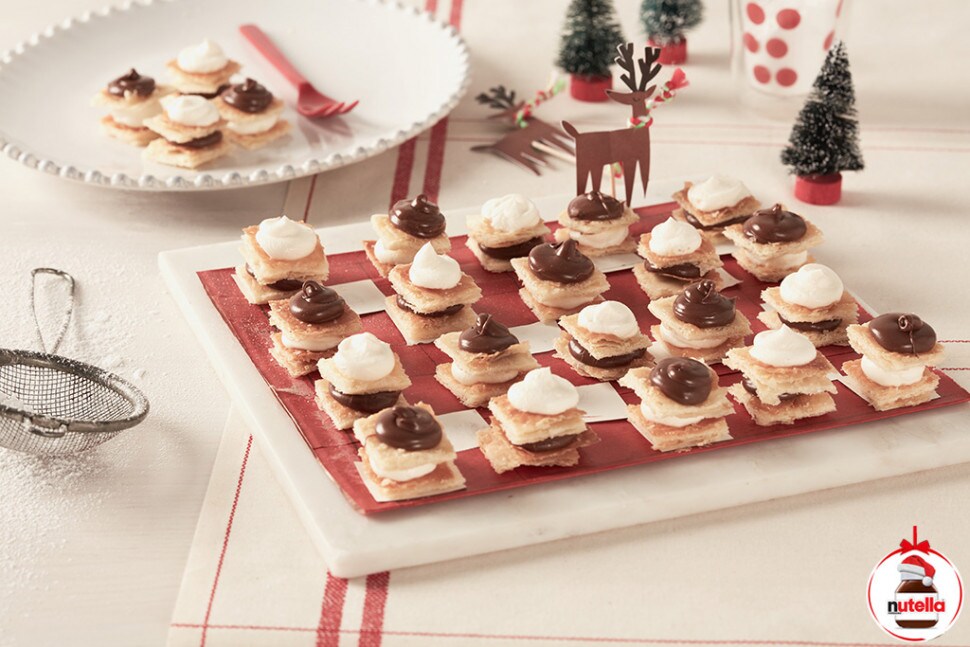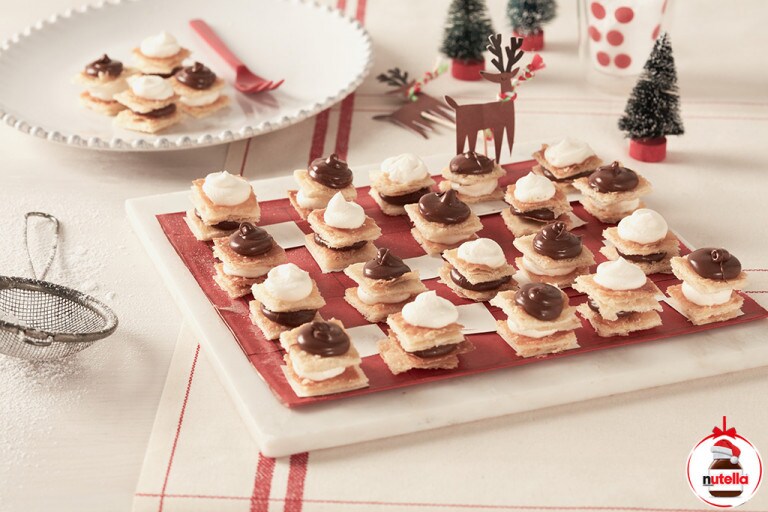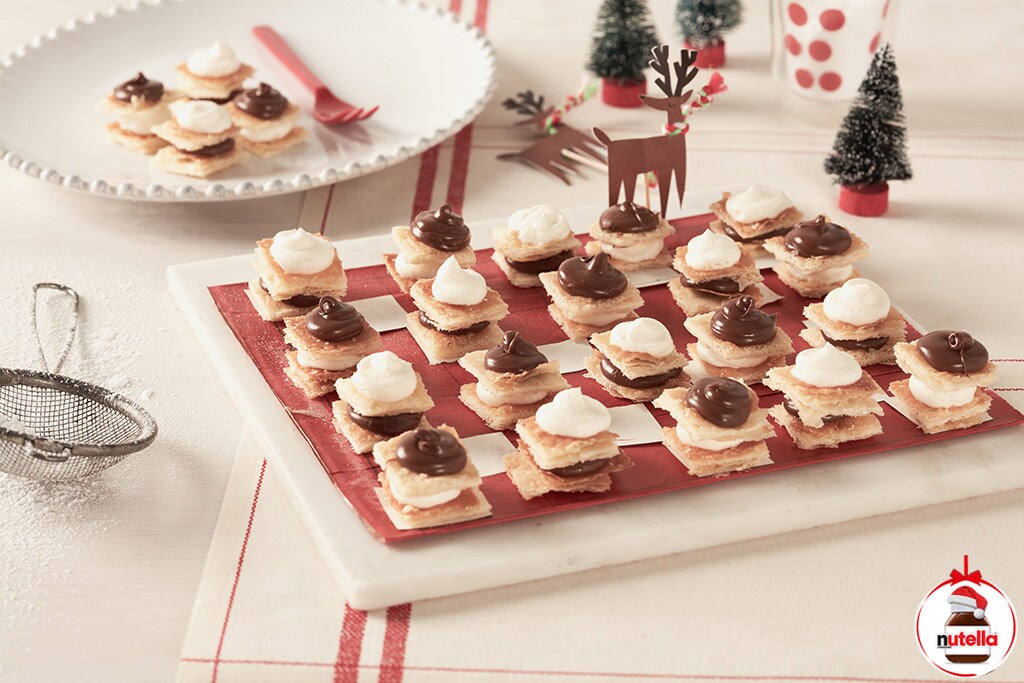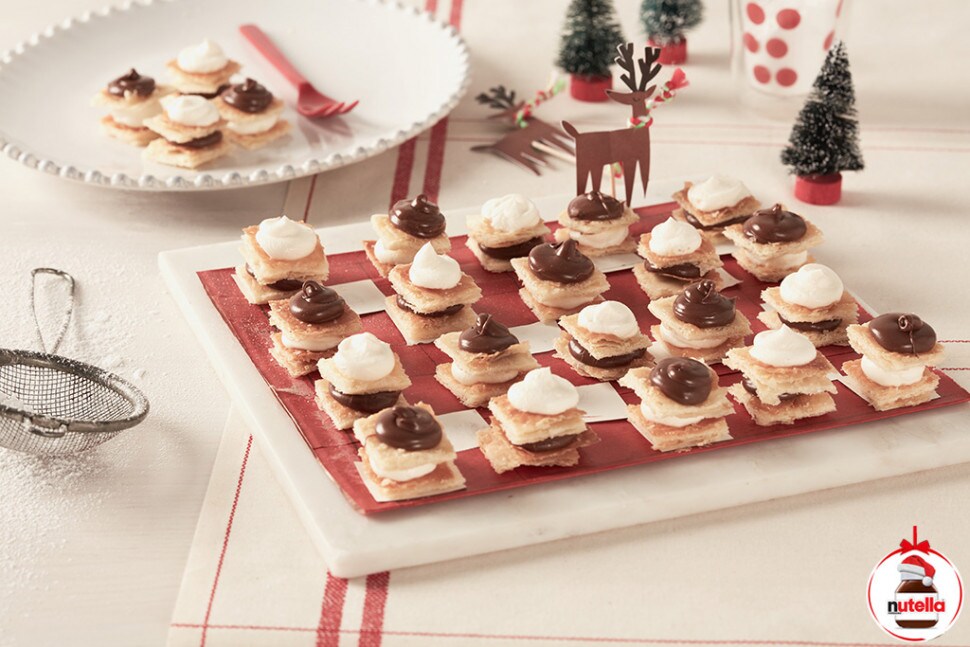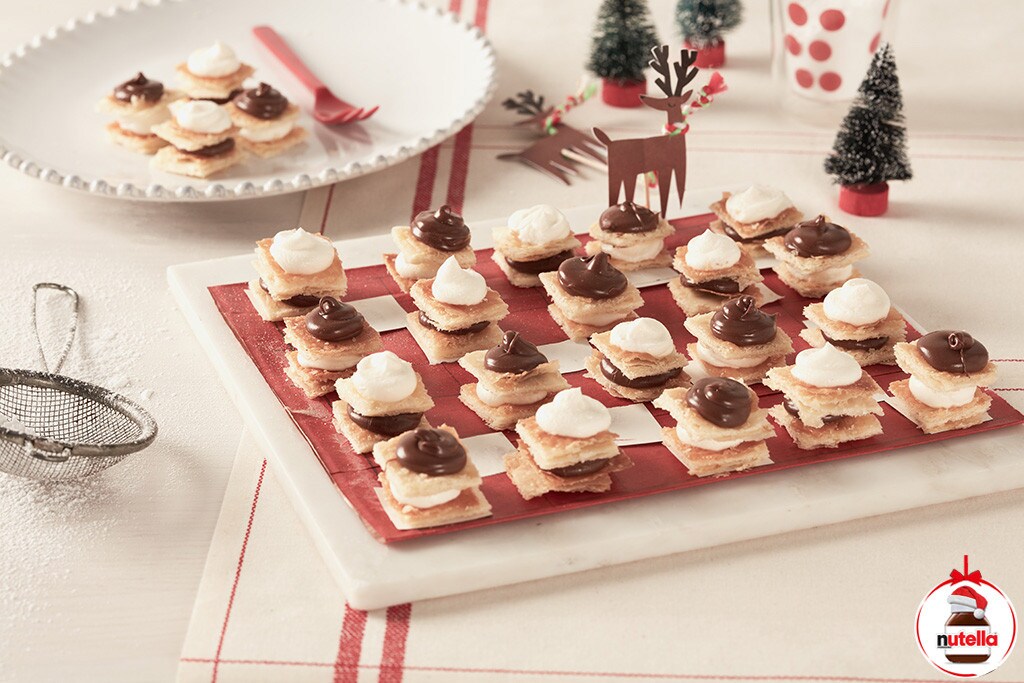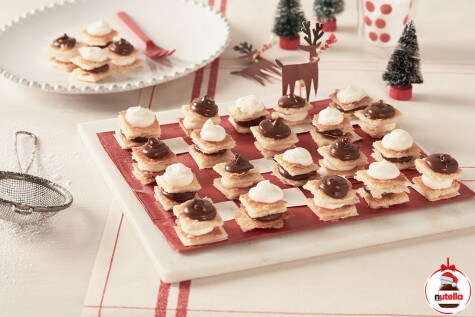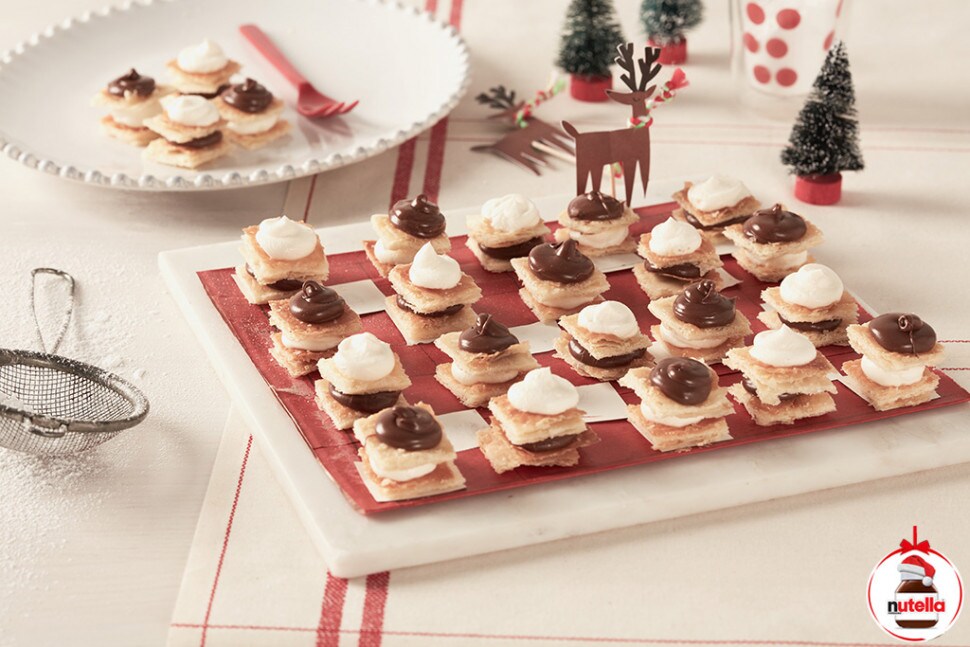 INGREDIENTS for 40 servings
For the Chantilly mousse:
METHOD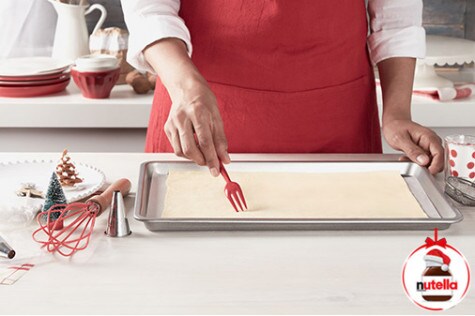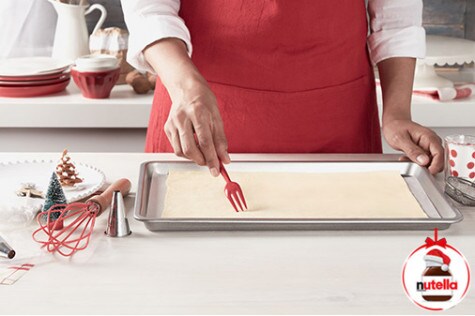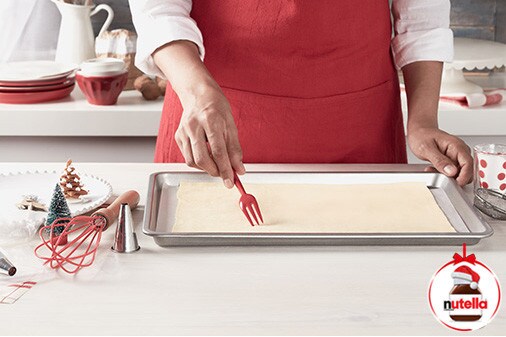 Preheat the oven to 180°C (355°F)
Lay the puff pastry on a baking tray lined with parchment paper
Use a fork to make some small superficial holes into the dough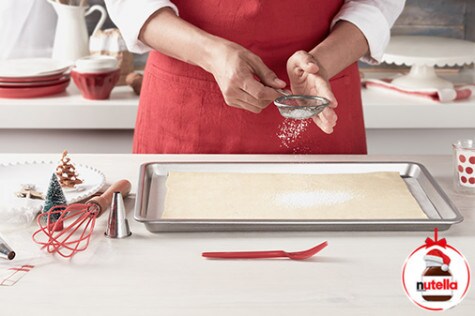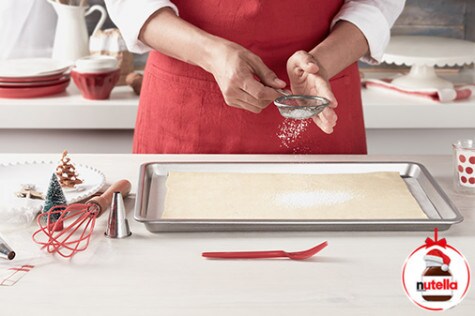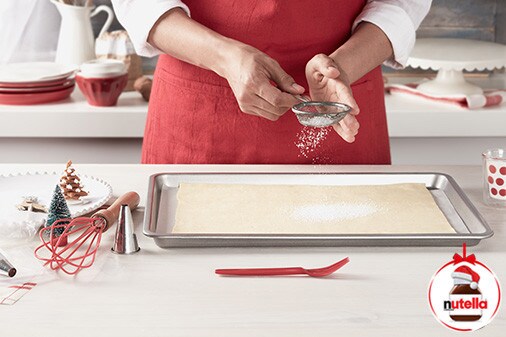 Sprinkle with 50g of powdered sugar
Place another sheet of parchment paper on top and finish off by placing another baking tray on top of the whole thing
Place into the oven for 20 minutes on the middle rack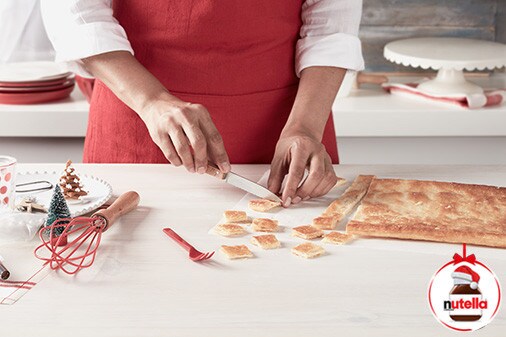 Remove the baking tray from the top and continue cooking for another 5 minutes
Remove from the oven and let cool down.
Slice the puff pastry in 2.5cm x 2.5cm squares then cut each individual square in half of its thickness.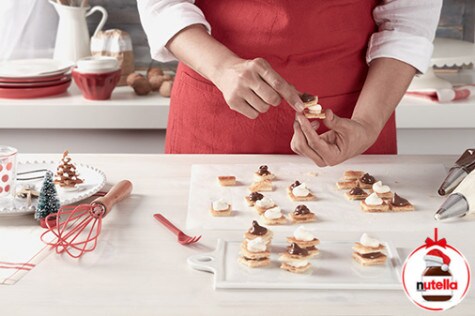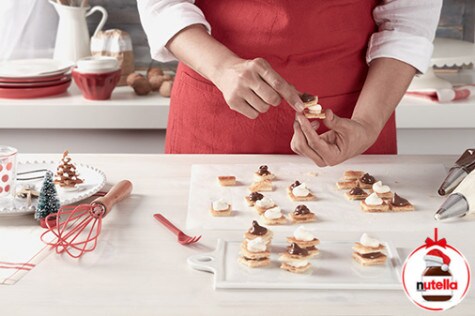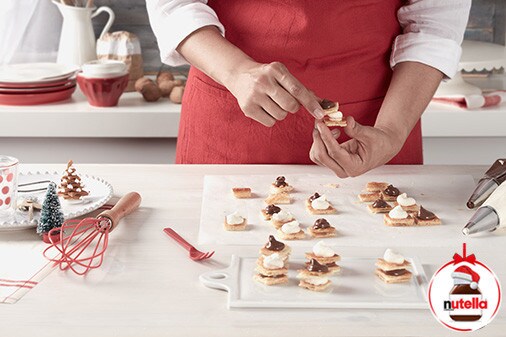 Whip the fresh cream with 60g of powdered sugar to obtain a chantilly.
In order to create a chessboard, you will need to use half of all your squares forming a sandwich with 5g of Nutella® in between and Chantilly on the top...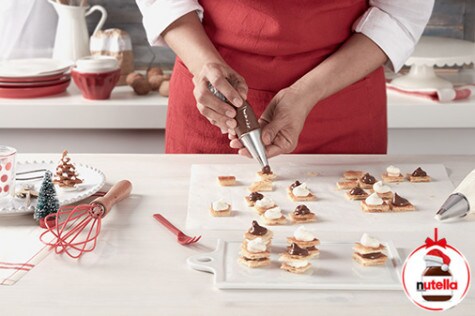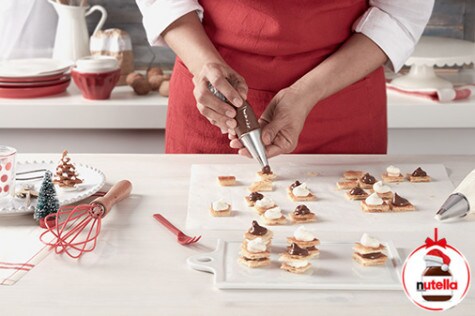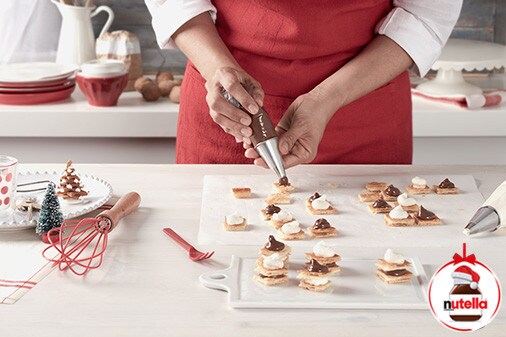 ...and the other half with Chantilly in between and 5g of Nutella®on the top.
Serve immediately.