Santa's Great Waffle Breakfast with Nutella®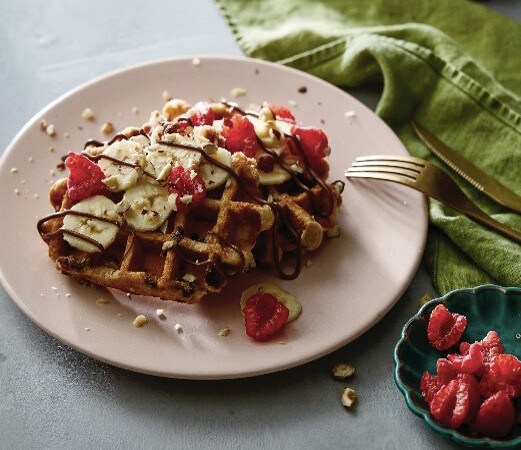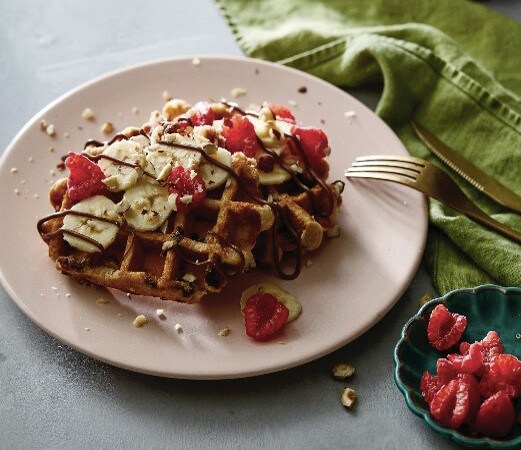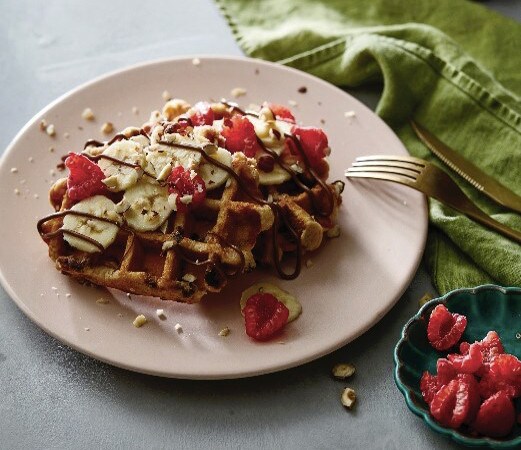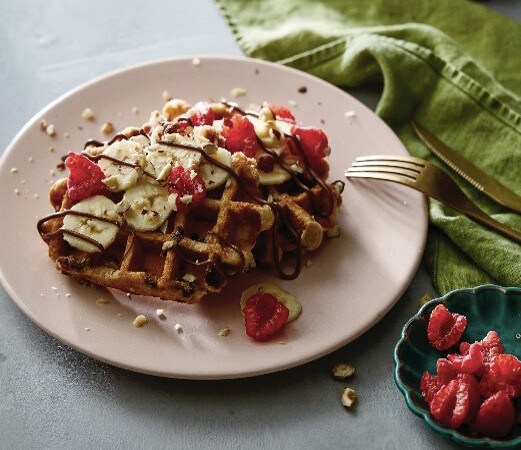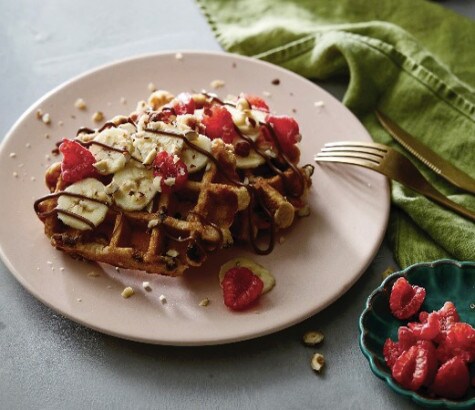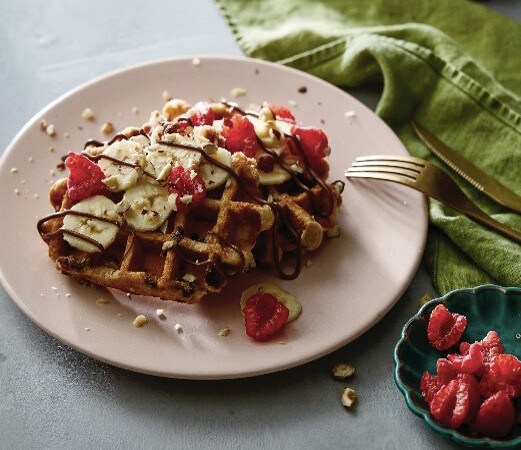 INGREDIENTS for 4 portions
METHOD
Separate the egg yolks from the egg whites. Beat the egg whites until stiff and melt the butter in a pan before allowing it to cool. Beat the egg yolks and sugar in a large bowl. When there are no more lumps left in the mixture, add the melted butter and mix carefully. Then, add the egg whites and mix with a circular movement from the bottom upwards. Finally, add the flour, vanillin and a pinch of salt and mix all the ingredients together to create a batter.
Heat the waffle maker and add a knob of butter to the top and bottom parts. Take a ladleful of the batter and pour into the centre of the waffle maker. Cook for approximately 5 minutes until the waffle is golden
Decorate the waffle with your fruit and mint leaves and finish by drizzling a tablespoon of Nutella® over each waffle. Serve immediately for that warm ho-ho-ho feeling.
Share the recipe with the hashtag #nutellawithlove
What's better than homemade waffles? Only delicious waffles made with love and Nutella®!