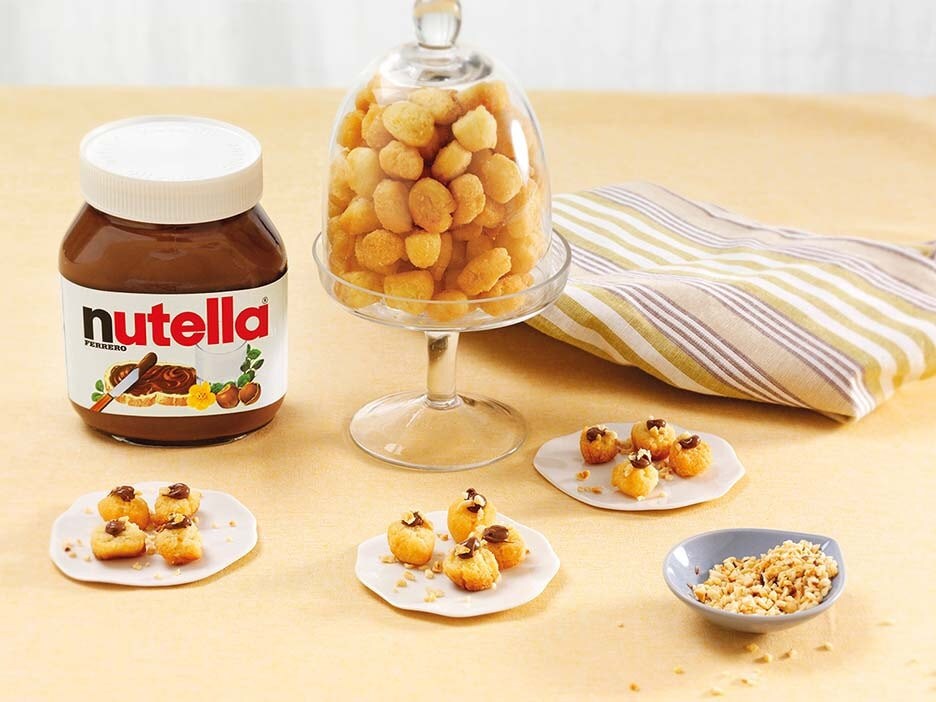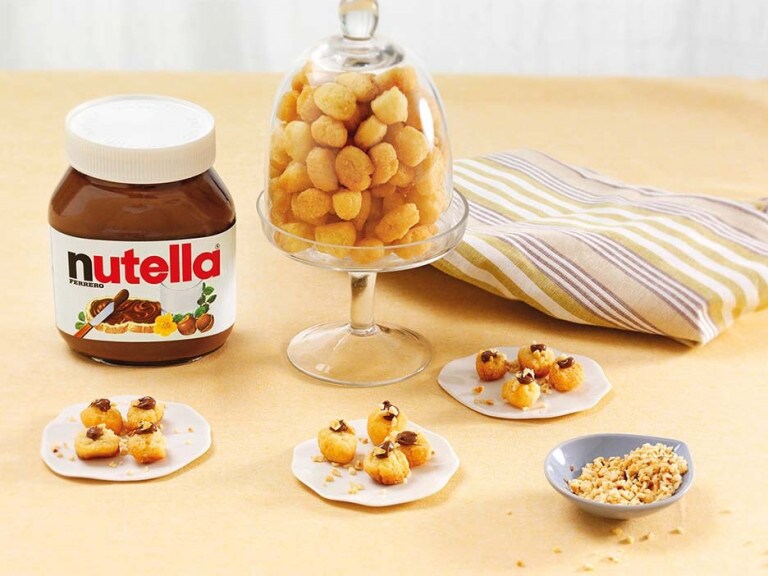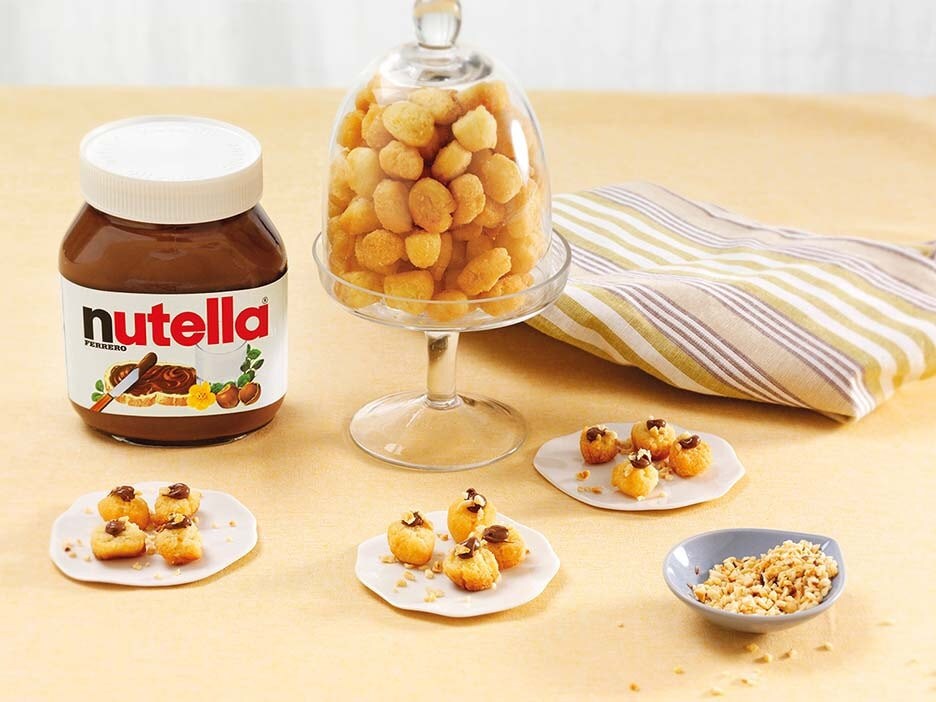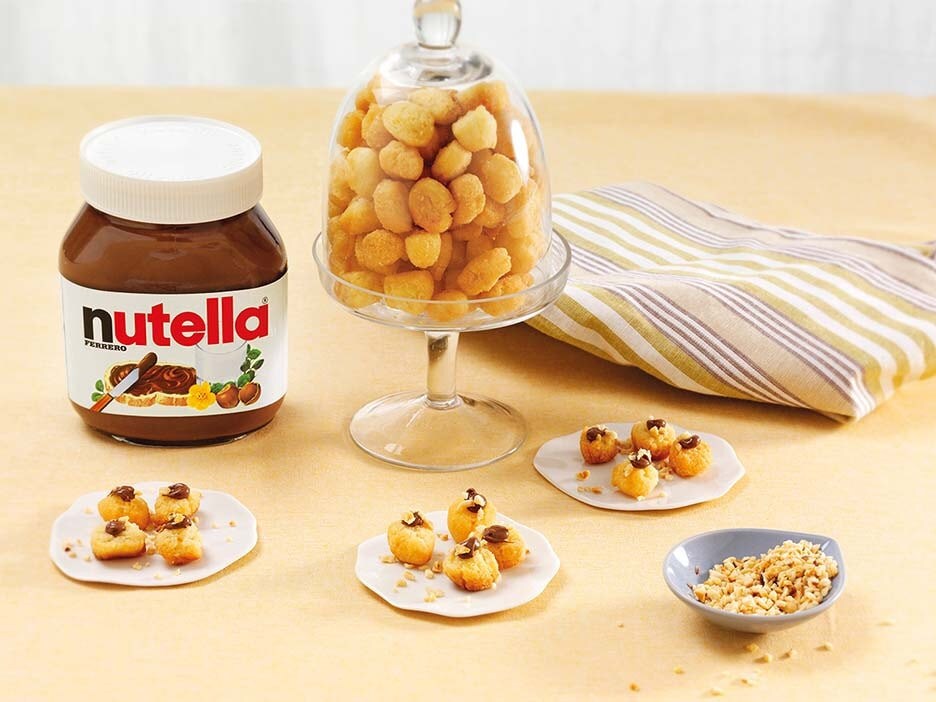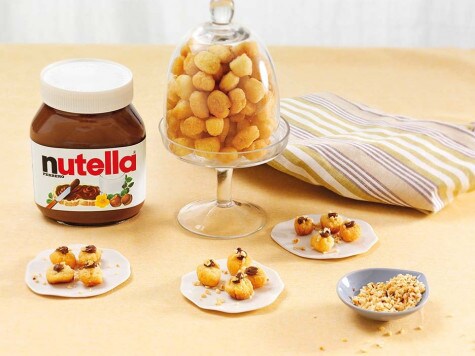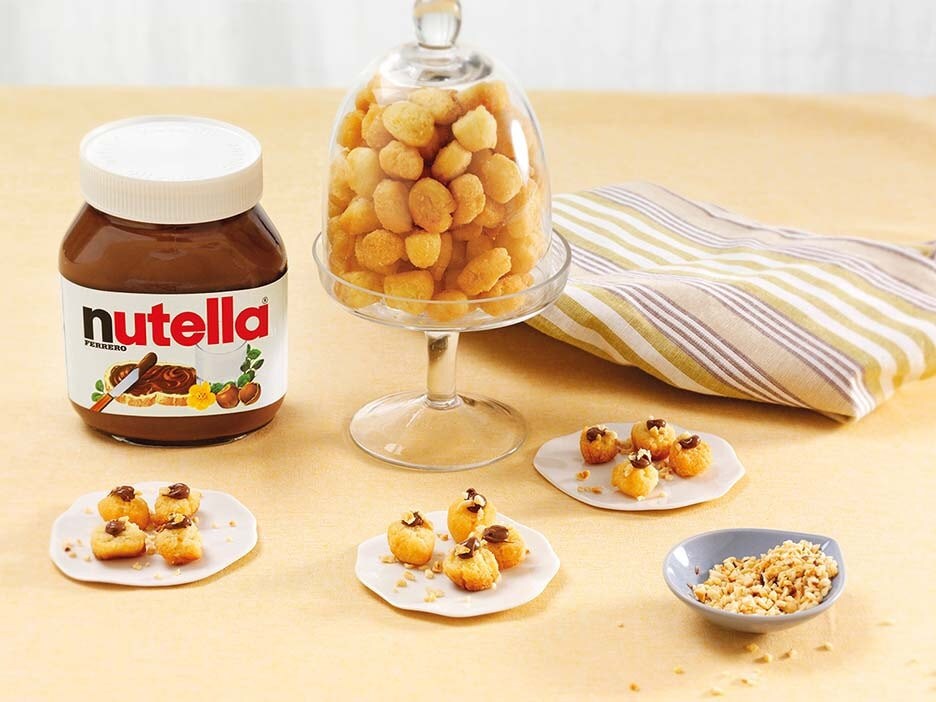 INGREDIENTS for 6 portions
½ Teaspoon of baking powder
To garnish and finish
90 g Nutella® (15 g/portion)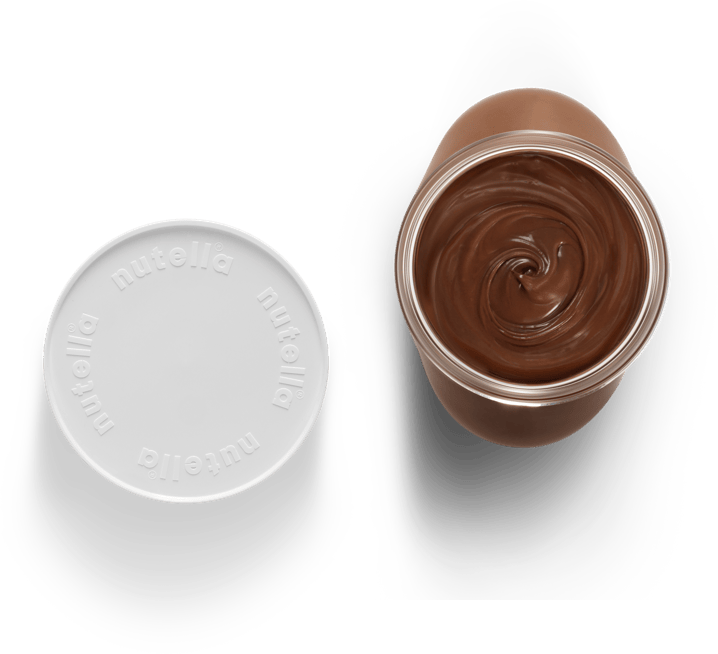 To prepare this delicious recipe, 15g of Nutella® per person is enough to enjoy!
METHOD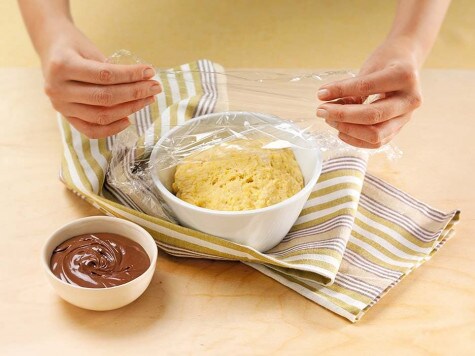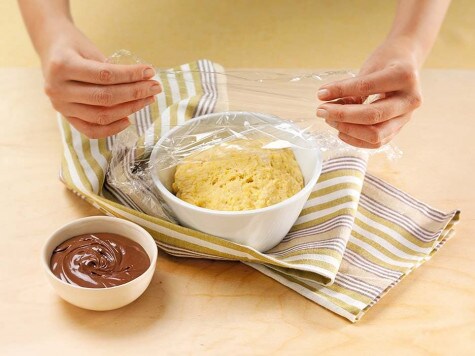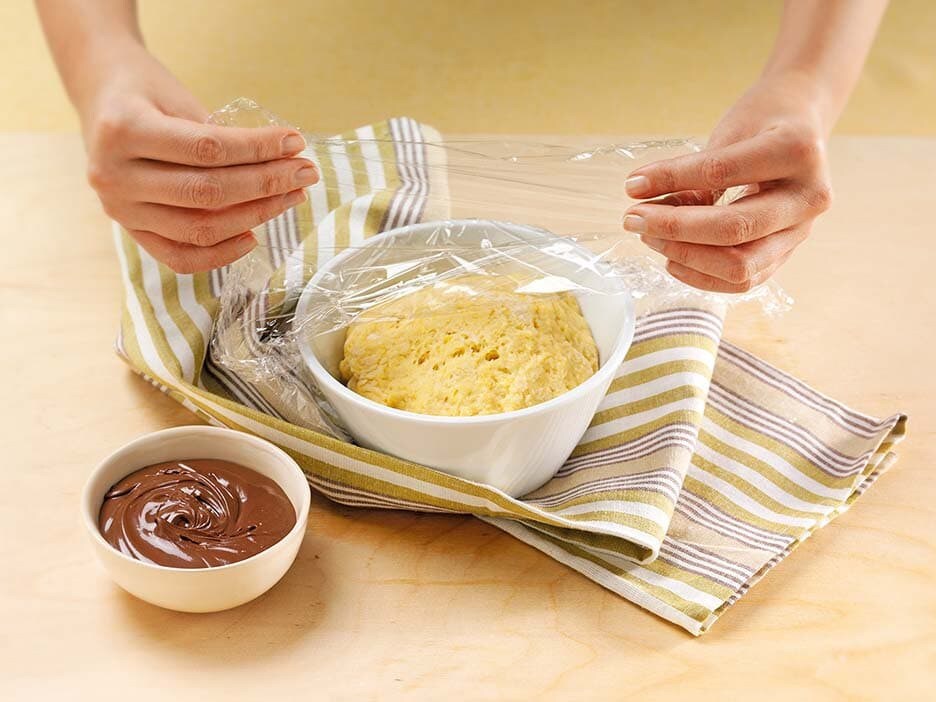 STEP 1
Mix together the flour, eggs, melted butter, vanillin, liqueur, salt, sugar and grated lemon zest, stirring until you have a smooth and springy dough. Cover it with cling film and leave it to rest in the fridge for at least 2-and-a-half hours.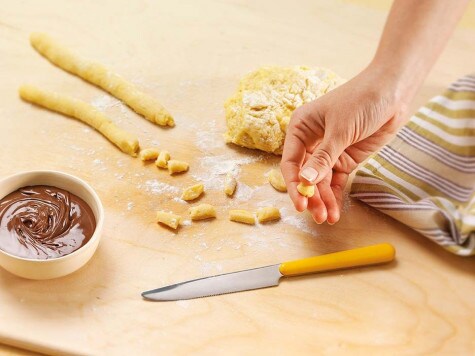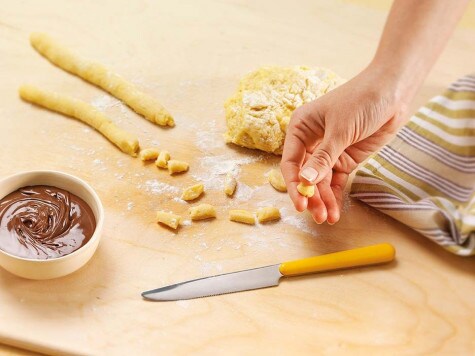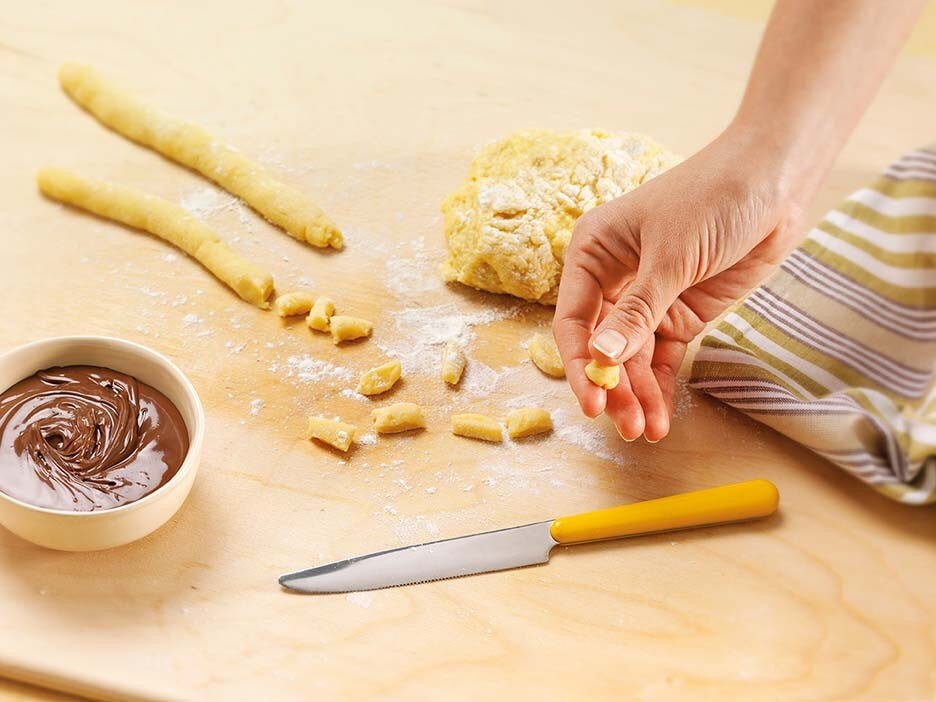 STEP 2
Quickly remove the dough and cut it into chunks of dough to make into lots and lots of little dough balls: they must be right to be held between the thumb and forefinger.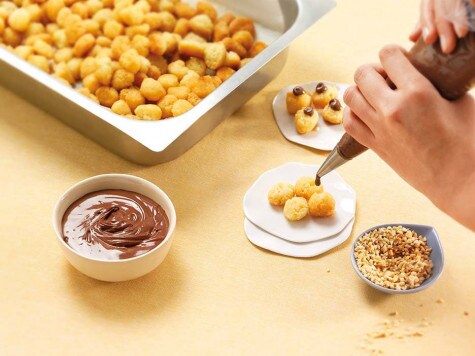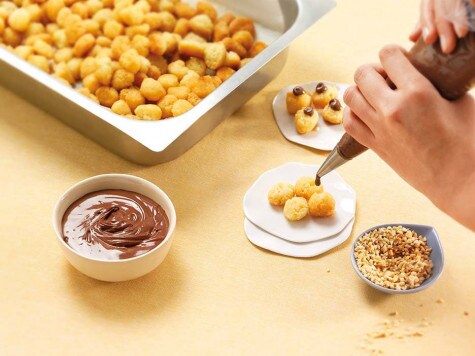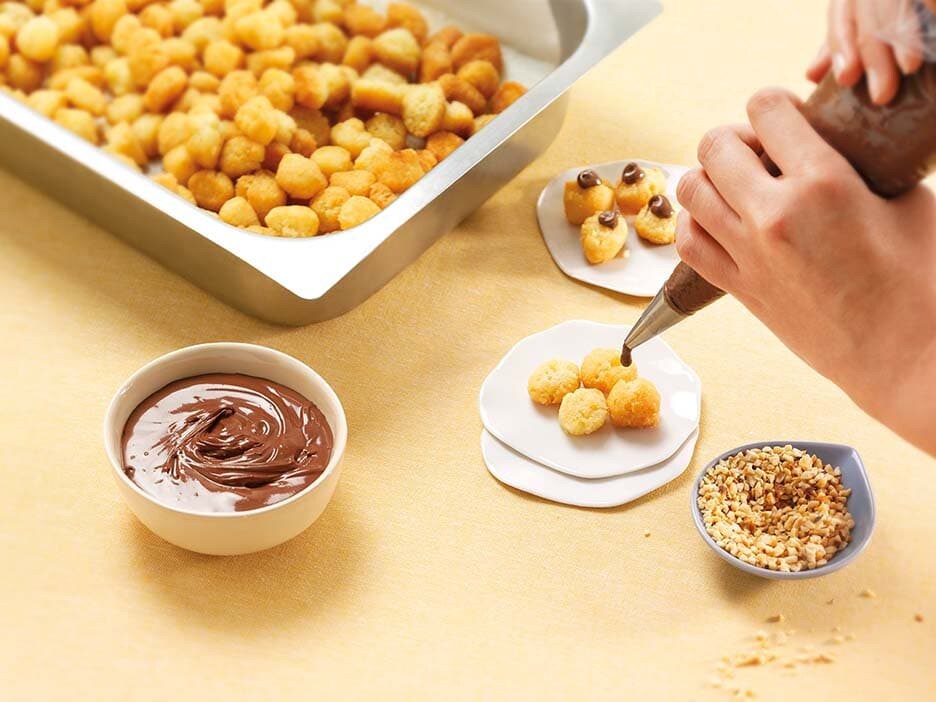 Step 3
Fry the dough balls in plenty of seed oil, then drain them on a sheet of absorbent paper. Put four struffoli per portion on each plate, and then add 15 g of Nutella® and garnish with hazelnuts and serve.
Don't forget to add excitement.
Struffoli spread in the modern era because of Neapolitan convents, where nuns made them to offer as a Christmas present to noble families who had distinguished themselves with charitable acts. Who knows, maybe those families would have been even more generous if the nuns had offered them Struffoli with Nutella®.