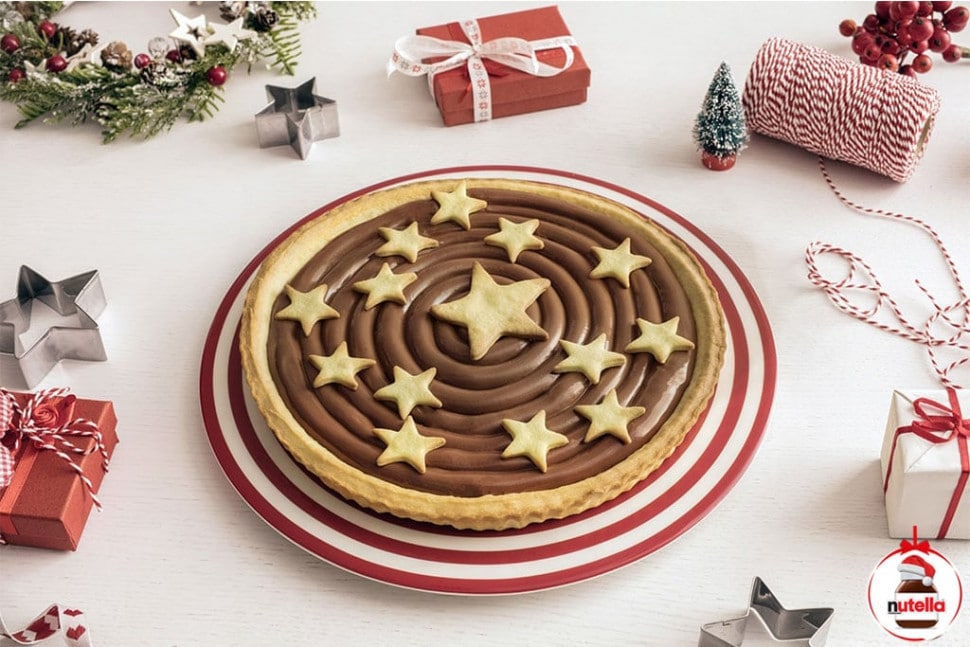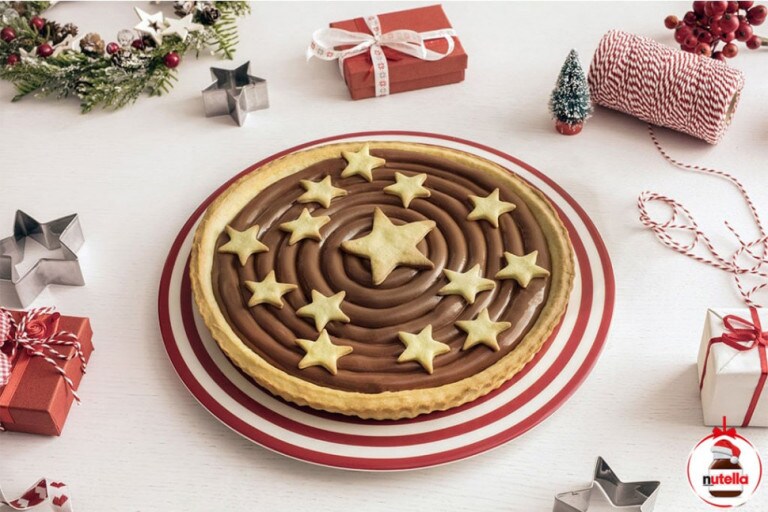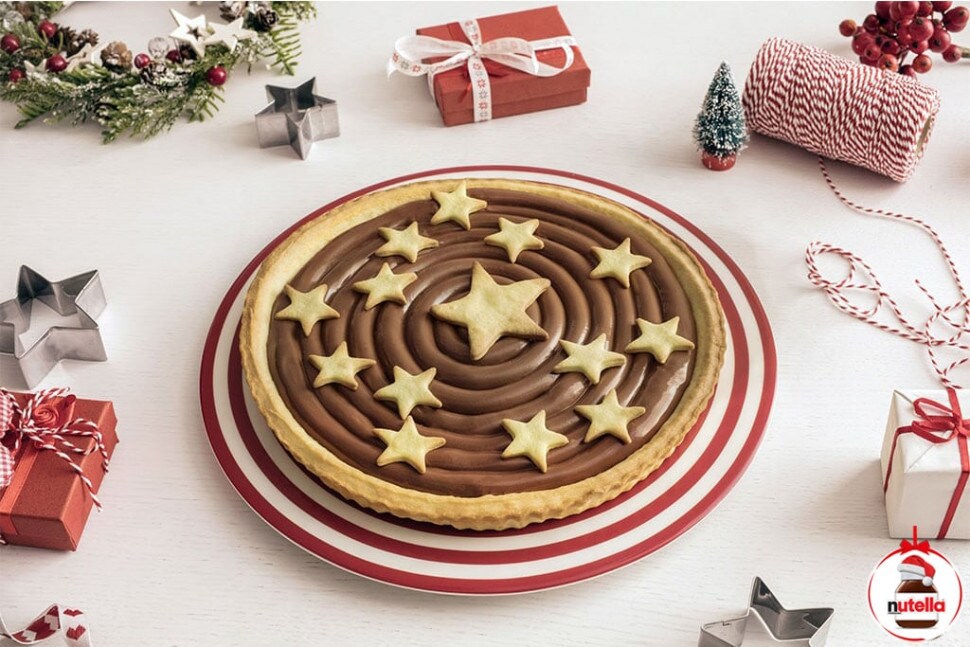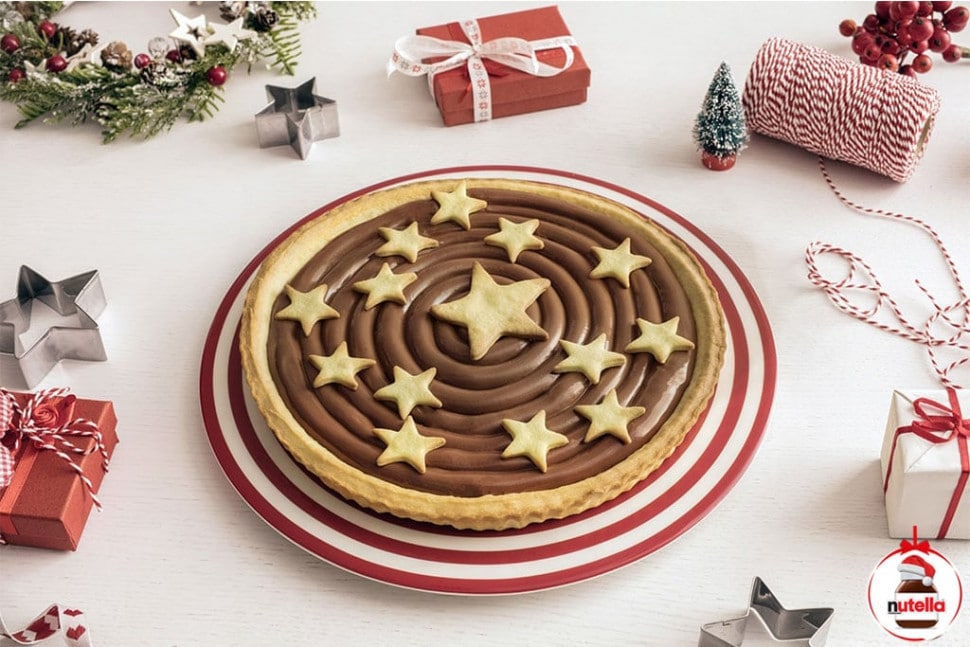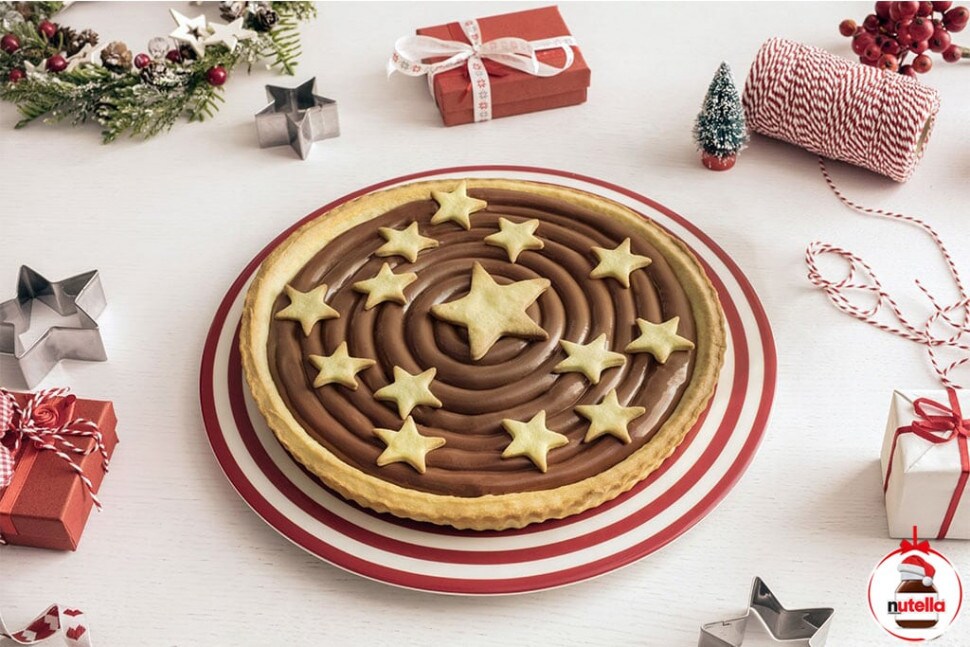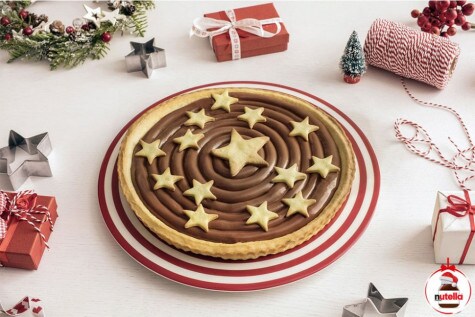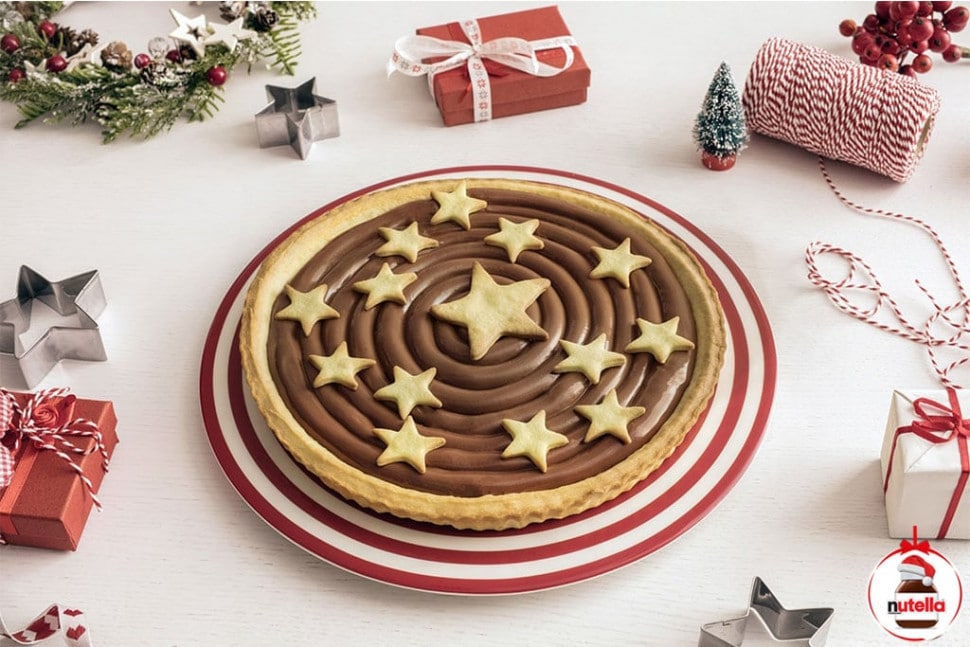 INGREDIENTS FOR 12 PORTIONS
STEPS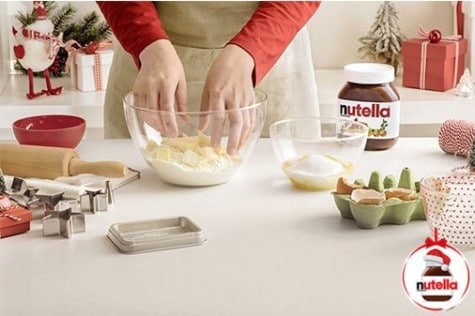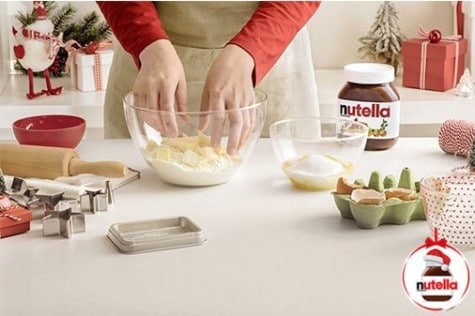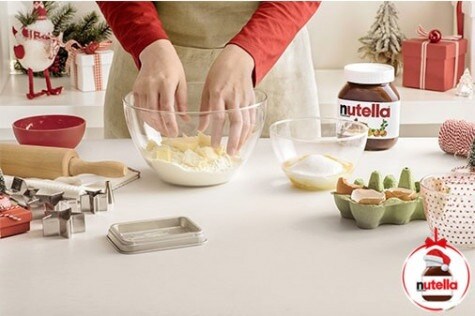 Mix by hand flour and butter in a bowl.
In a different bowl, mix eggs and sugar with the help of a spoon.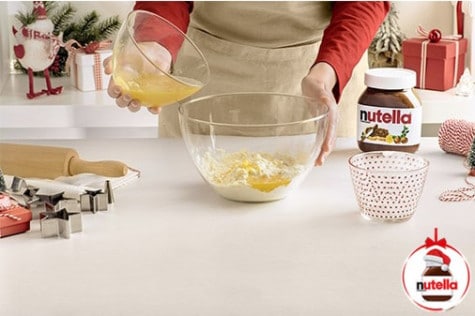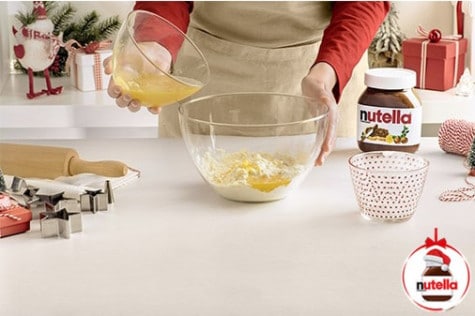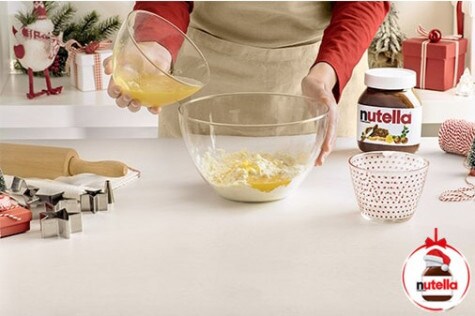 Gather the two mixes together and mix by hand using quick movements.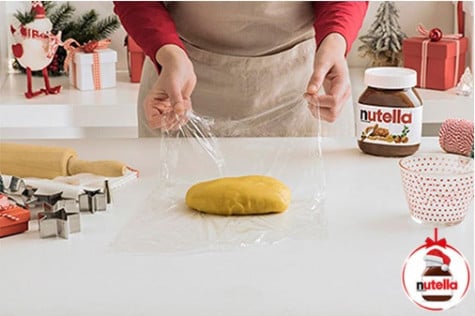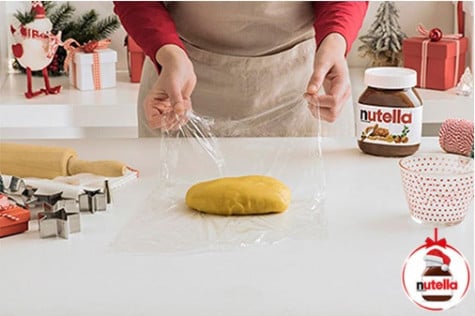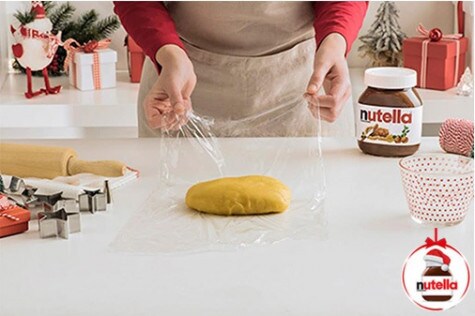 Place the final dough in a transparent film and let it rest for 6 hours in the fridge.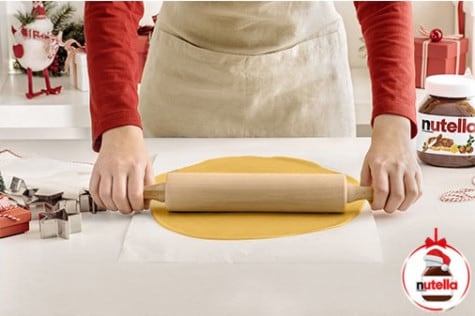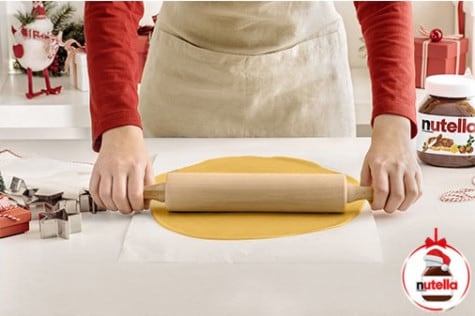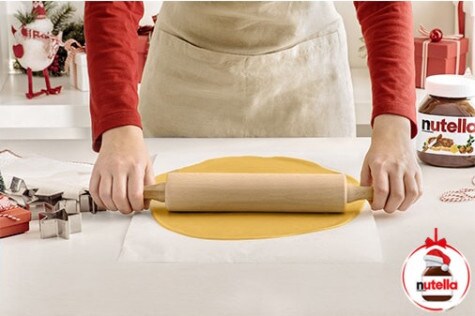 Pre-warm the oven at 170°
On a counter top sprinkled with flour, roll out the dough to a thickness of 5mm with the aid of a rolling pin.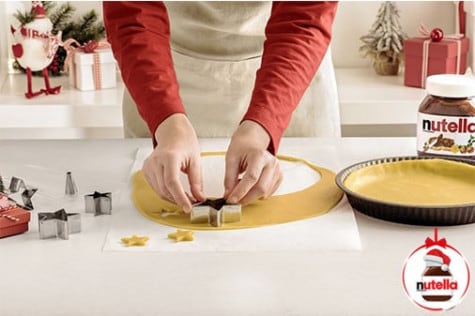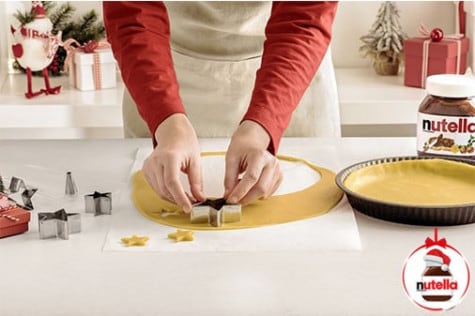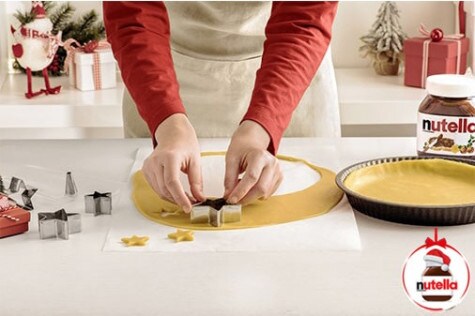 Pour the dough into a pie mold and let it rest in the fridge for at least 30 minutes.
With the remaining dough, draw some stars using a stencil.
Place them on a baking paper and let them rest in the fridge for 15 minutes.
Let the tart bake in the oven for 15 minutes
Next, bake the stars for 7 minutes.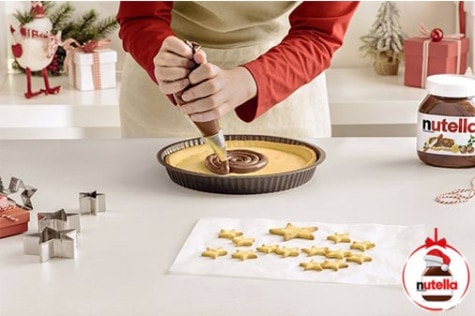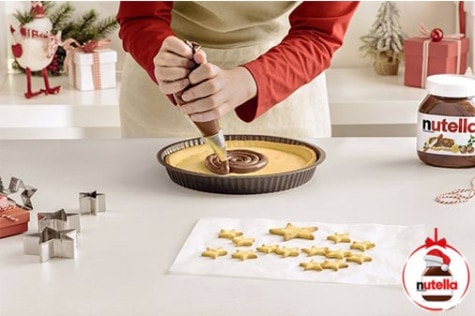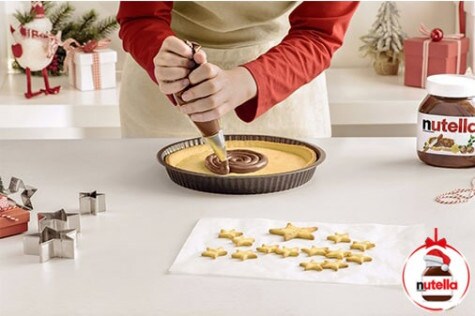 Remove the tart from its mold and place it in a dish.
Using a pastry bag filled with Nutella®, spread over the dough then cover with stars to garnish.