Carnival Pancakes with Nutella® and Apples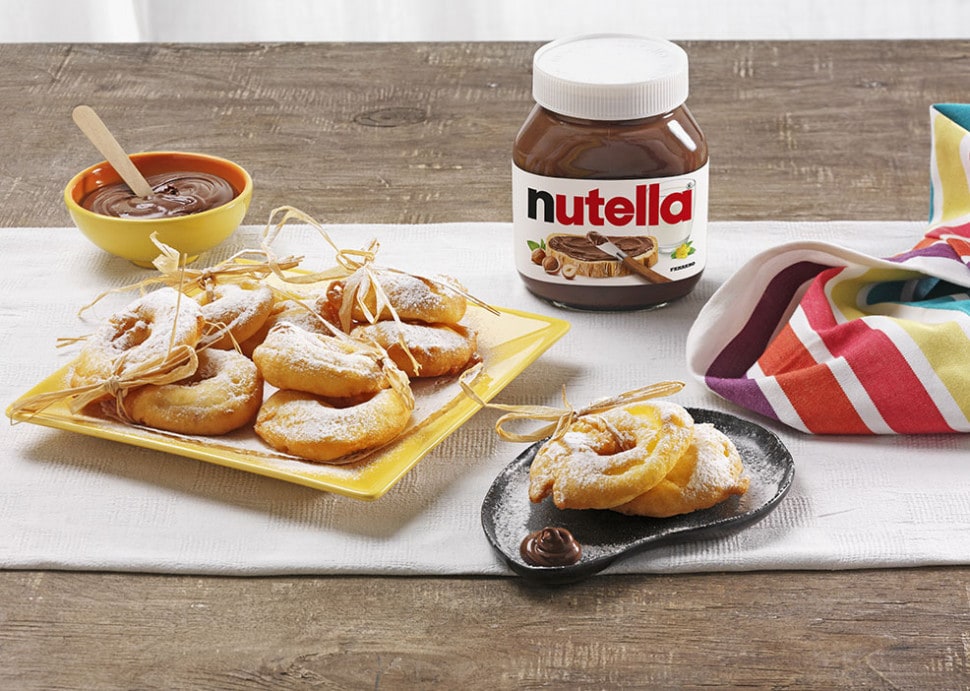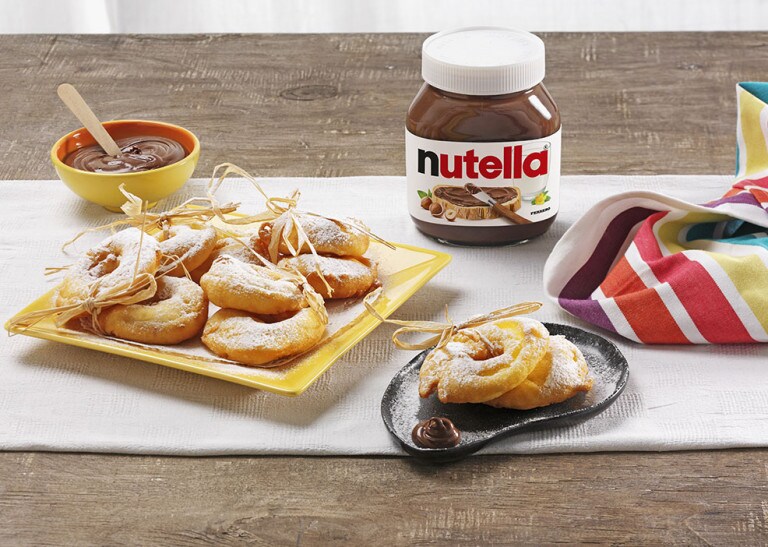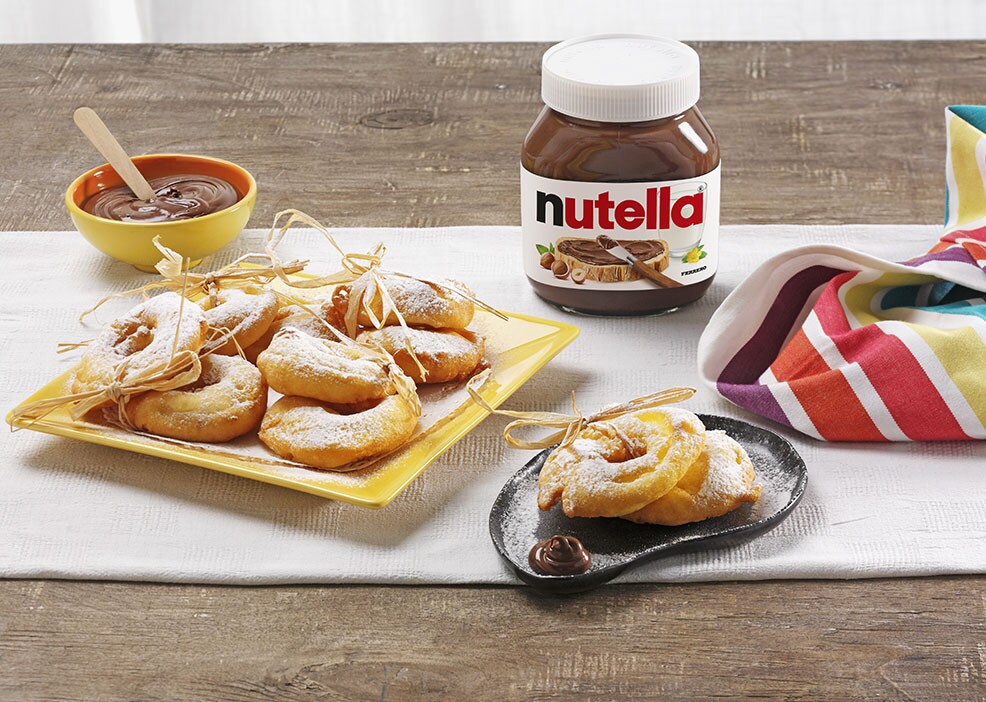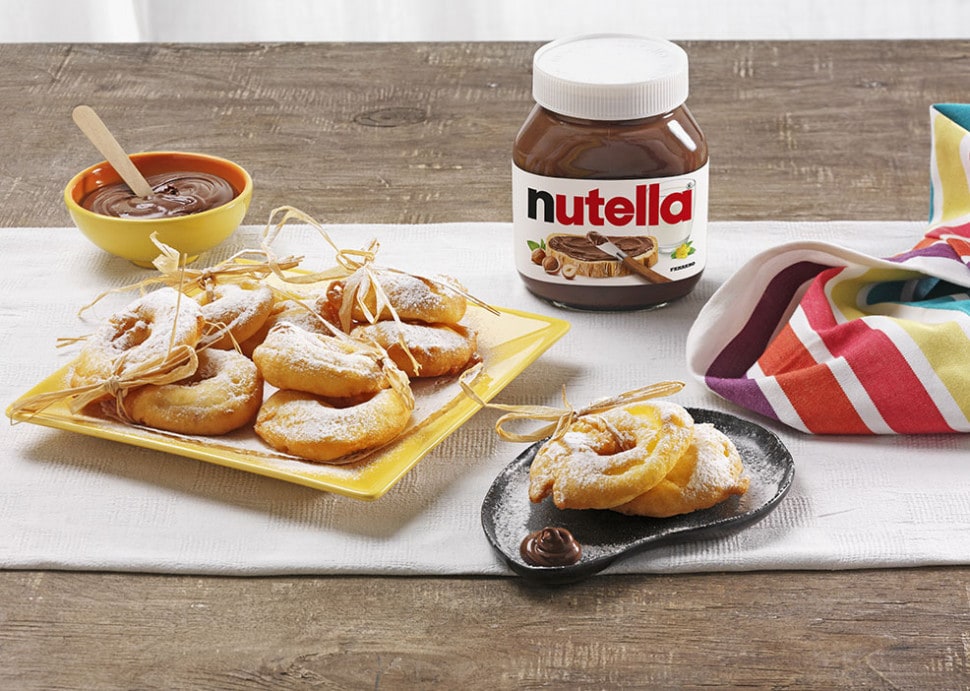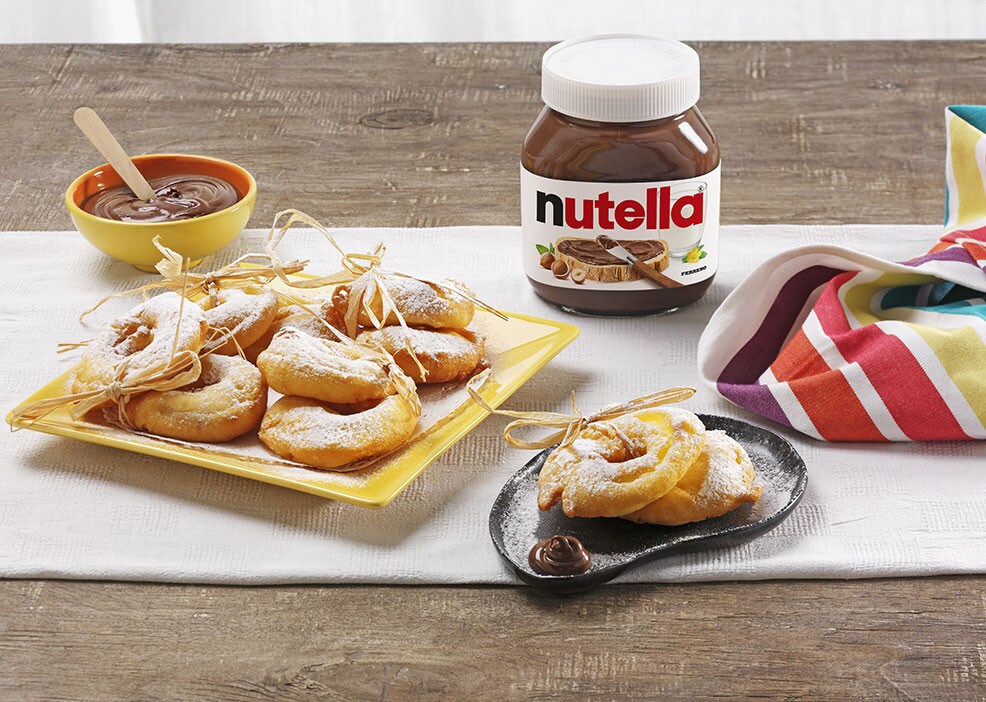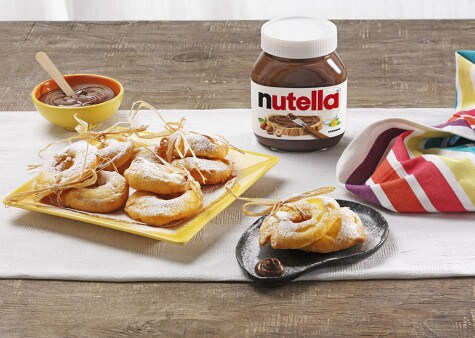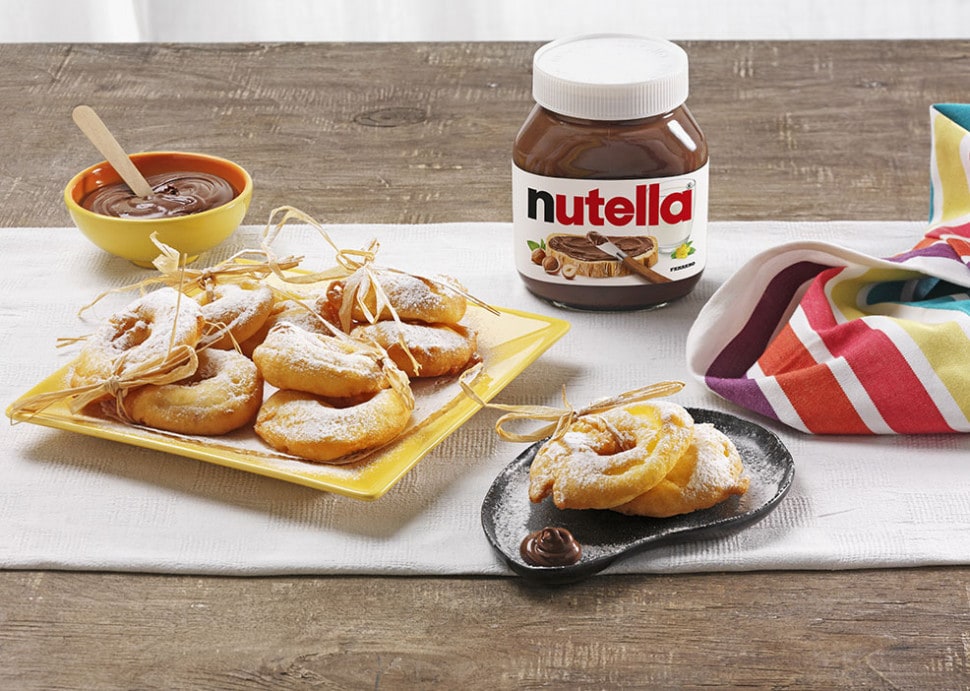 INGREDIENTS for 6-8 portions
4 Apples

120 g Plain flour

3 Eggs

2 Tablespoons of sugar

1 Glass of milk

½ Sachet of baking powder

40 g Butter

Oil for frying

To finish

Icing sugar

90-120 g Nutella® (15 g/portion)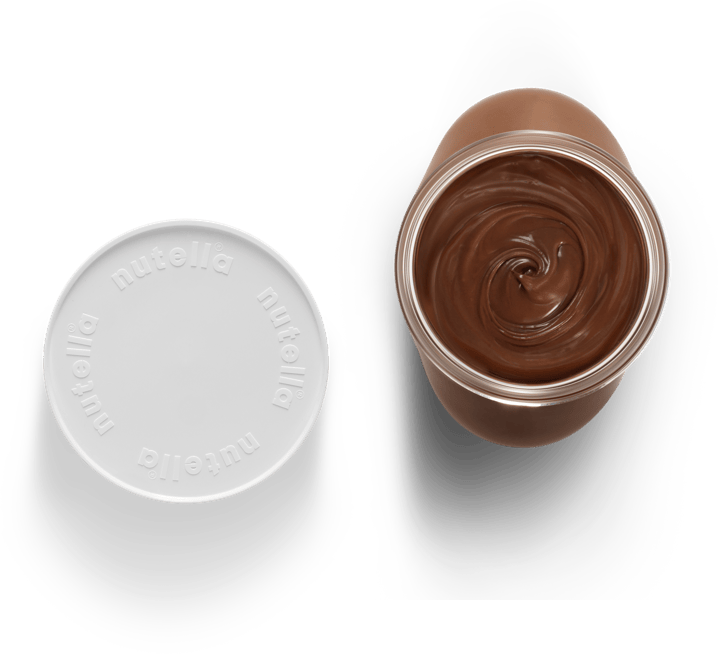 To prepare this delicious recipe, 15g of Nutella® per person is enough to enjoy!
METHOD
STEP 1

Sift the flour into a bowl then add the eggs, sugar, milk, baking powder and butter, which has been melted and cooled beforehand. Mix with a whisk to create a smooth, fluid batter with no lumps.

STEP 2

Peel the apples and remove the stem using a coring tool so the apple remains whole. Then cut them horizontally into slices approximately half a centimetre thick.

STEP 3

Dip the apple slices one at a time into the batter, then put into a pan with plenty of very hot oil. Fry until they are consistently golden, then remove with a slotted spoon and place onto some absorbent paper to remove any excess grease. Finally, dust the fried apple pancakes with icing sugar and serve them hot, accompanied with a teaspoon of Nutella®!
At Carnival time, any recipe deserves… Excitement! Share the recipe with the hashtag #nutellarecipe