WHAT IS NEEDED
7 Nutella lids (750grs jars)
7 selection of your favorite photos cut in a circle 3.7 cm in diameter
Blue / green decopatch paper (Christmas tree mood)
7 green sequined pipe cleaners
METHOD
Apply the decopatch on all the 7 lids with the decopatch glue.
Cut out 7 pieces about 3 cm in the magnet roll.
Using the compass, cut out the photos.
Glue the pictures on the interior part of each cover.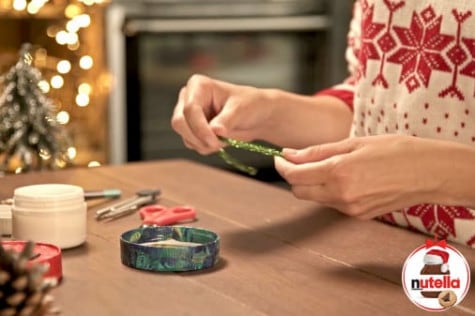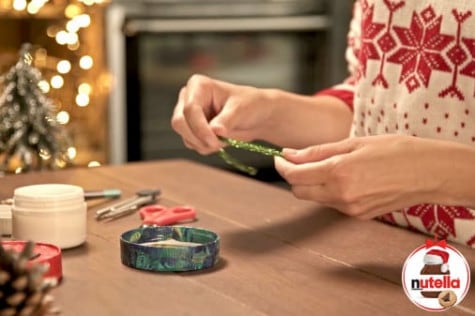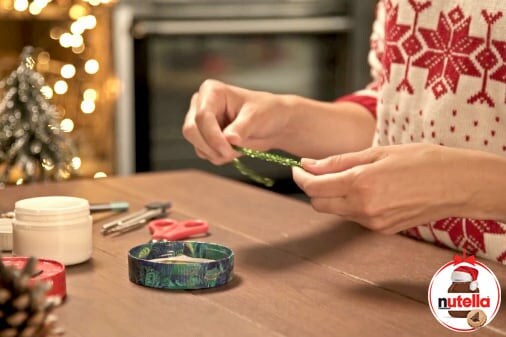 Display your photos in a Christmas tree-shaped on the fridge.