Christmas roll cake with Nutella®
A tree on a table.
Multilayered, perfectly rounded and Nutella® flavored. Your Christmas cake is going to become something special: a traditional roll shaped into a Christmas log. Did you know that the log is a symbol of good luck for some cultures? So, just slice it and share with your family and friends.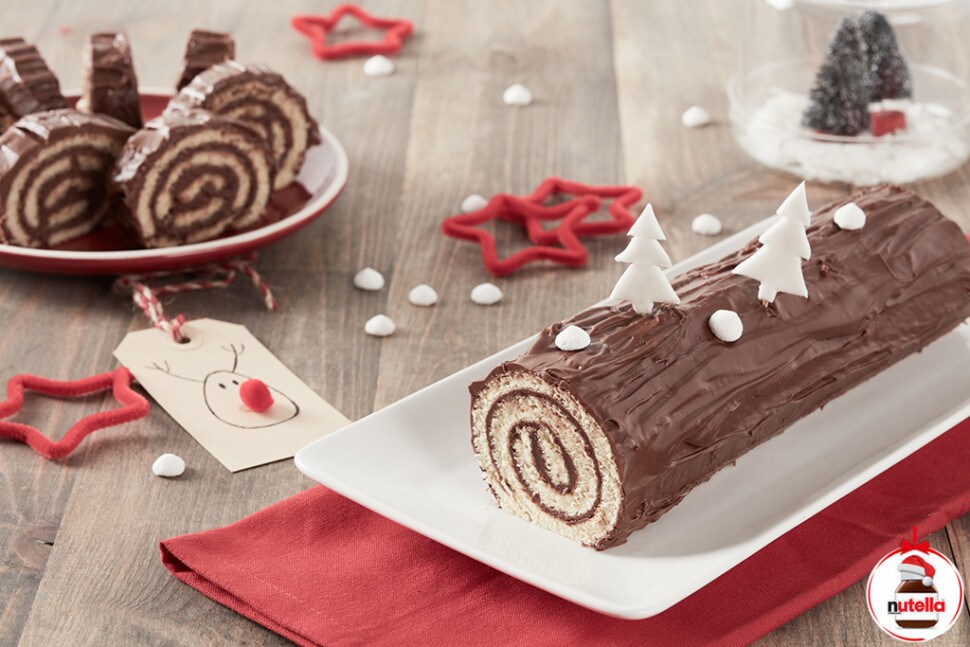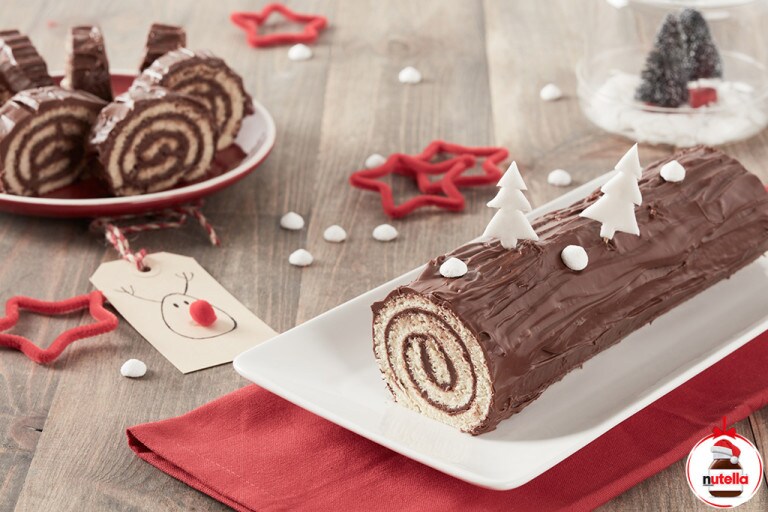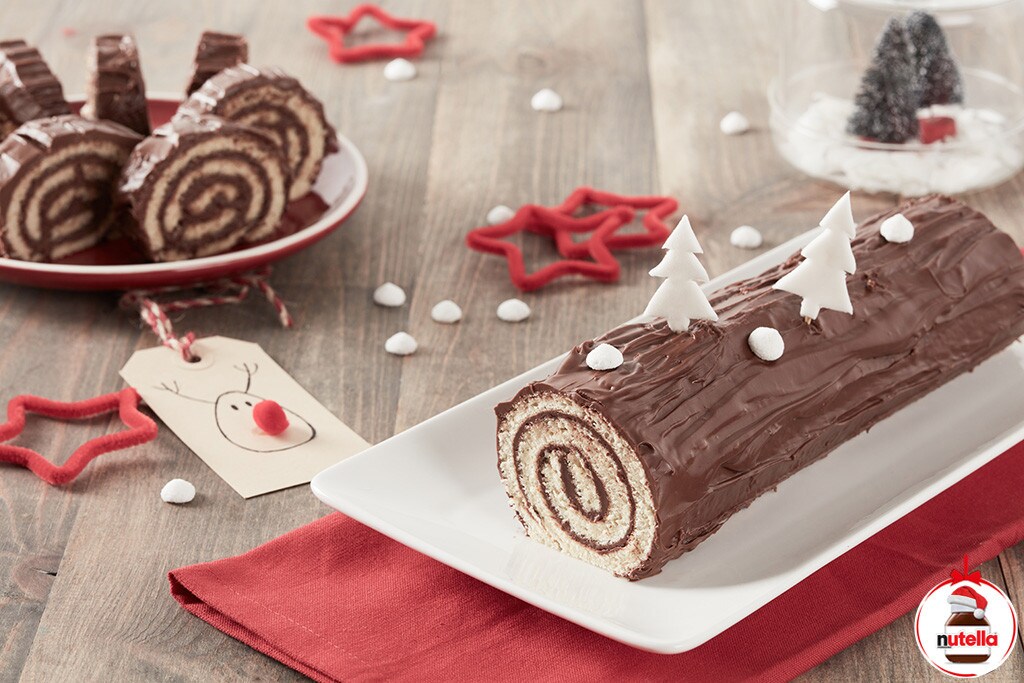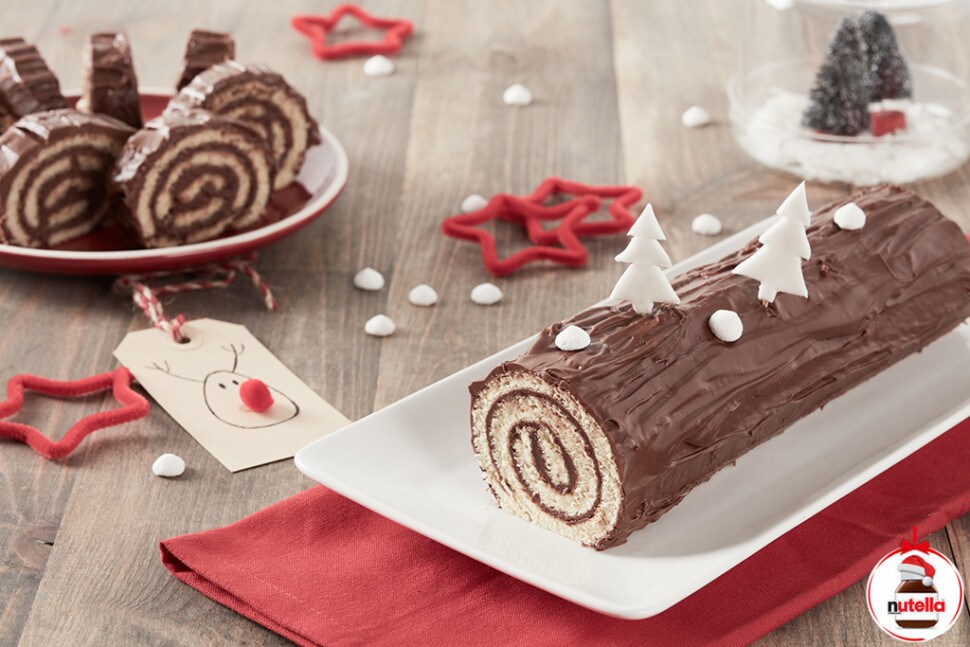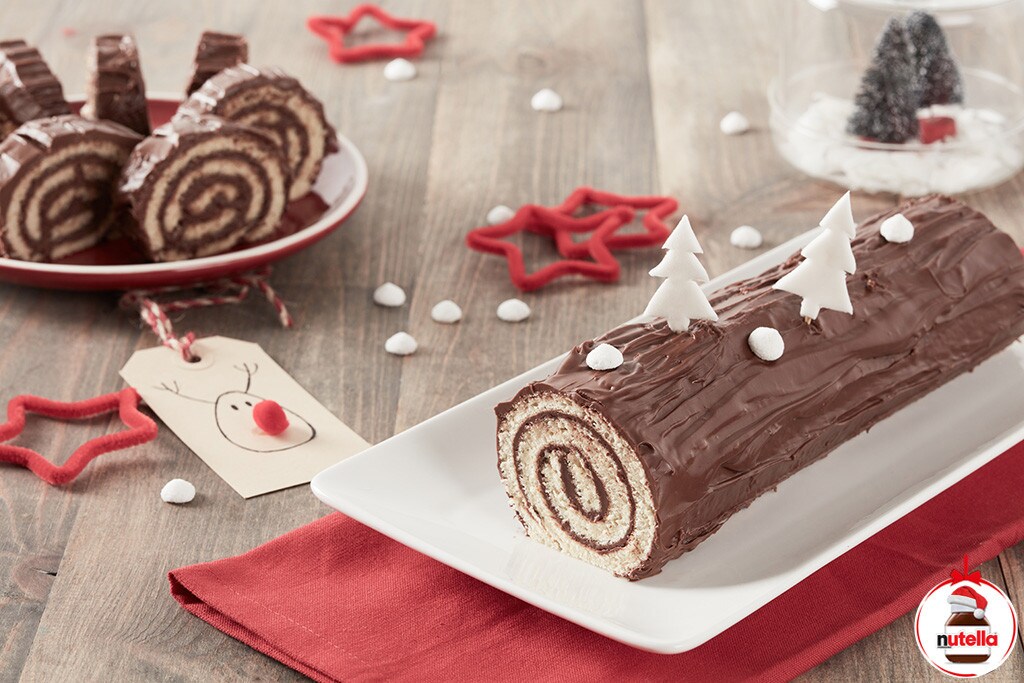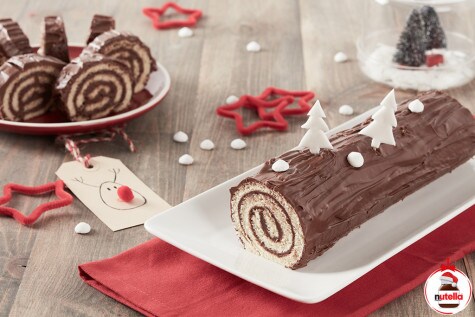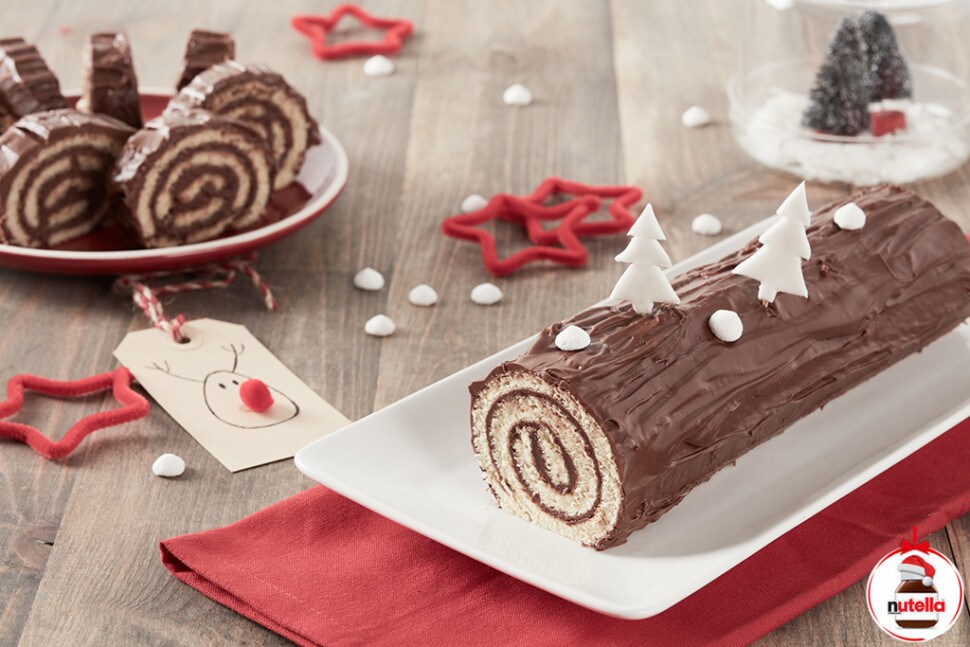 INGREDIENTS for 15 portions
225g Nutella® (for the filling inside and outside)
METHOD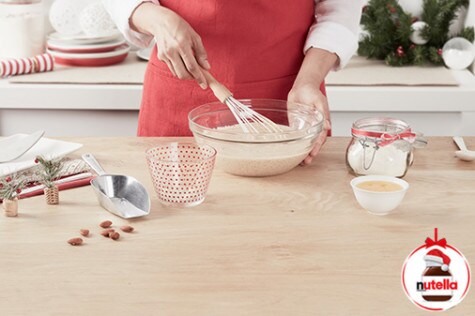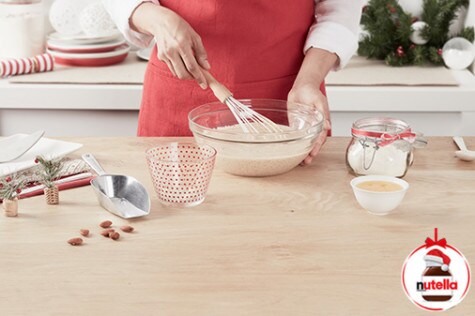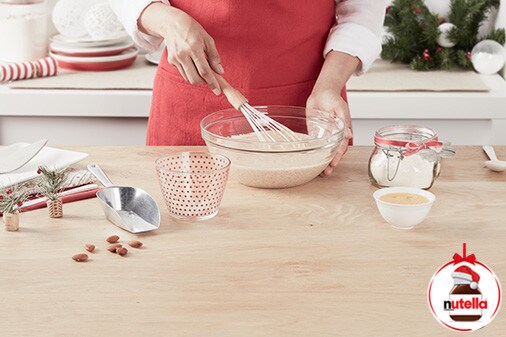 Sift the flour and melt the butter.
In a large bowl, beat the 5 eggs, the almond flour and the granulated sugar.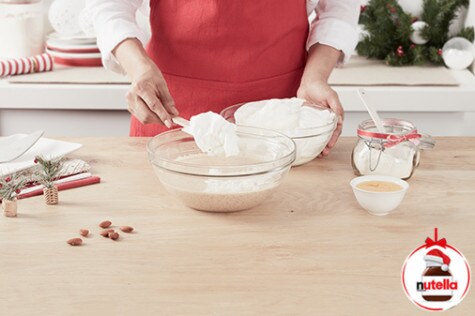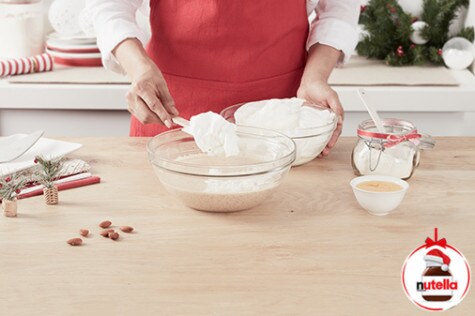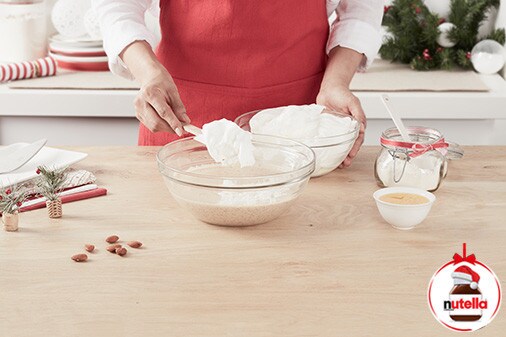 In another bowl, whip the 8 egg whites with the powdered sugar, adding it little by little.
Add the pastry flour and the whipped egg whites to the 1st batter, little at a time and alternatively.
At the end, add the melted butter that has been mixed with a little of the dough.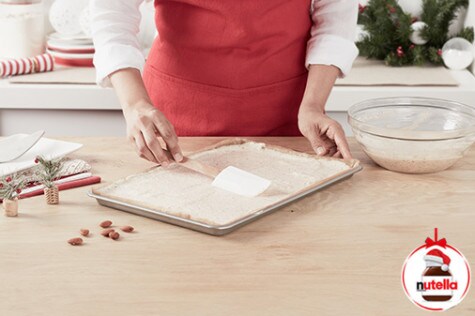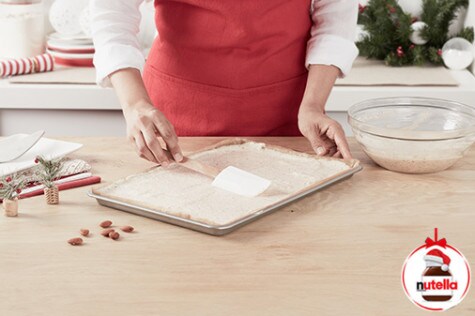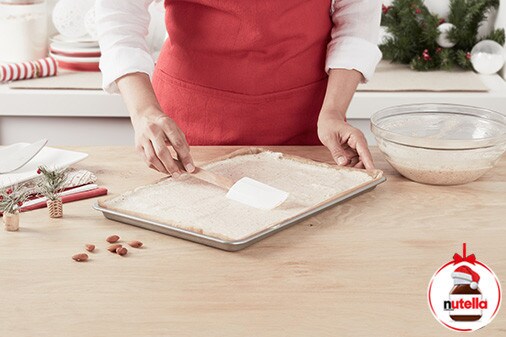 Divide the mixture and spread it onto 2 baking trays lined with parchment paper. Bake at 240°C (464°F) for about 6-8 minutes.
Remove each layer from its hot baking tray being careful not to break it.
Cover with plastic film and keep it in the fridge.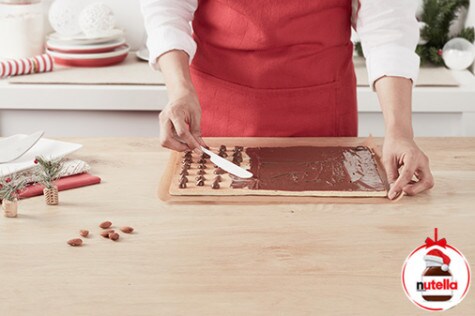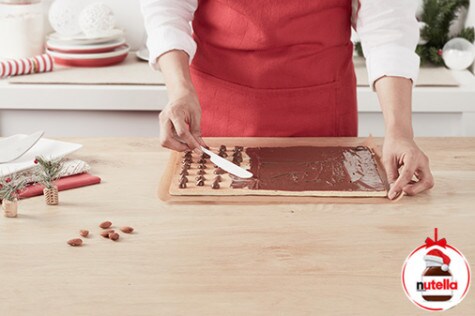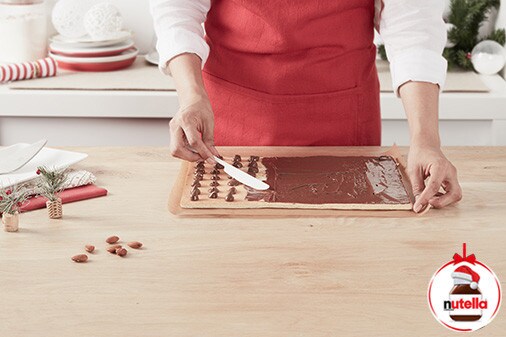 Take each layer of cake and put it on a parchment paper.
Fill a 3 mm round tip pastry bag with Nutella®, make homogeneous circles of Nutella®, then spread.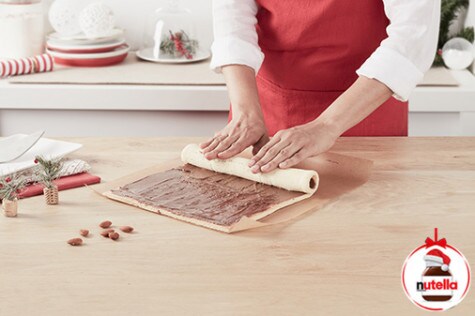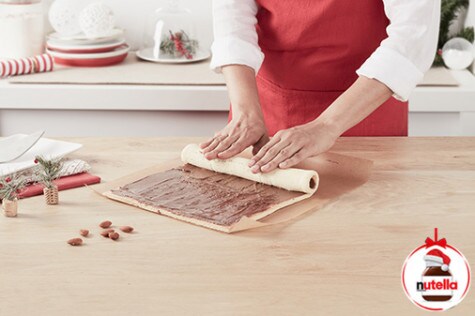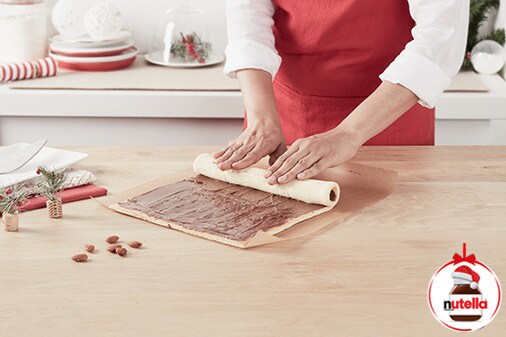 Roll the cake.
Cover the external side with Nutella® too.
Let it rest and cut off the 2 edges in order to see the various internal rolls.
Decorate the outside of the roll cake as desired.