Parrozzo cake in an almond crust with Nutella®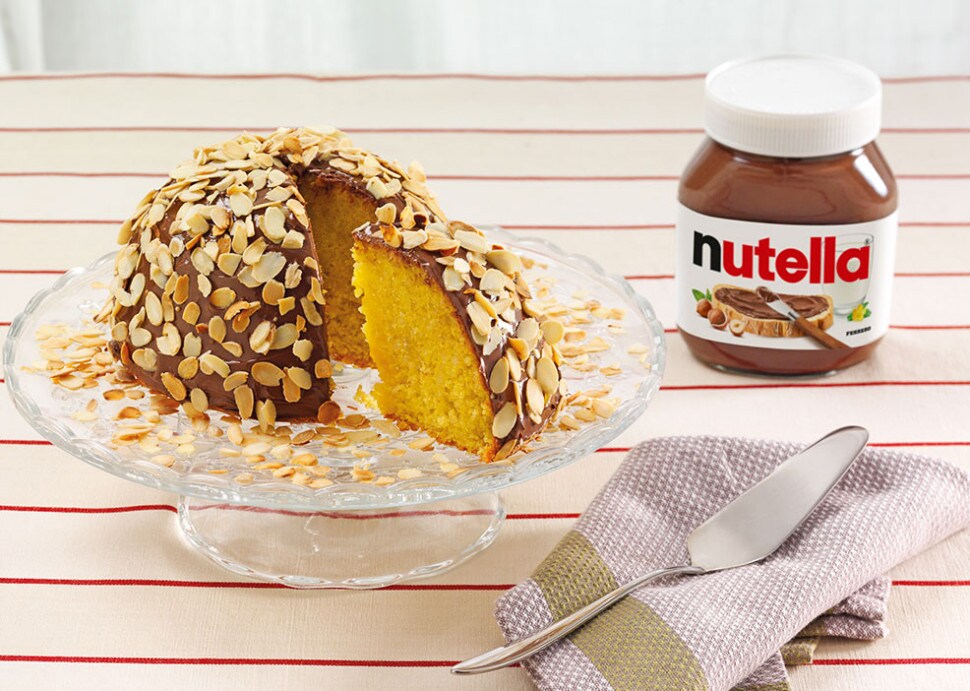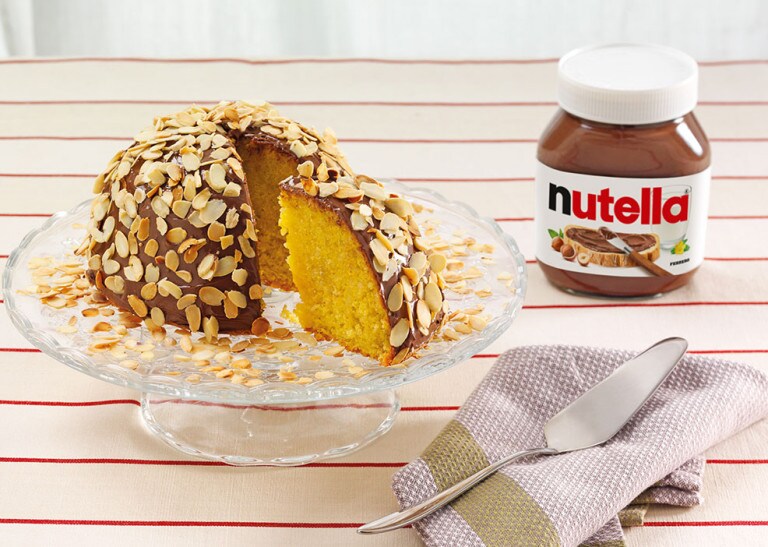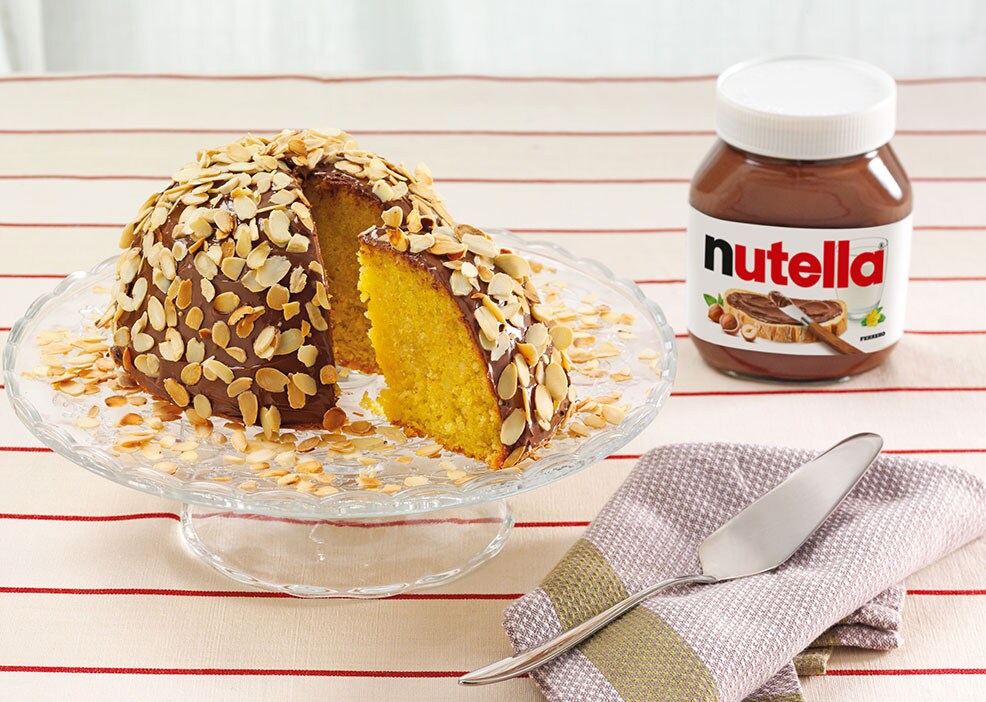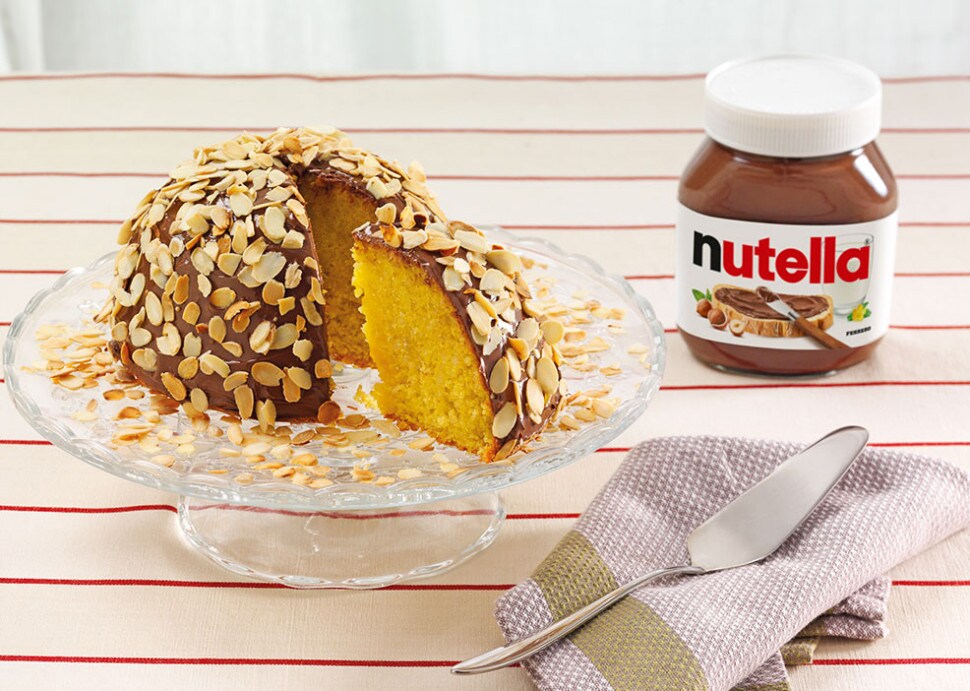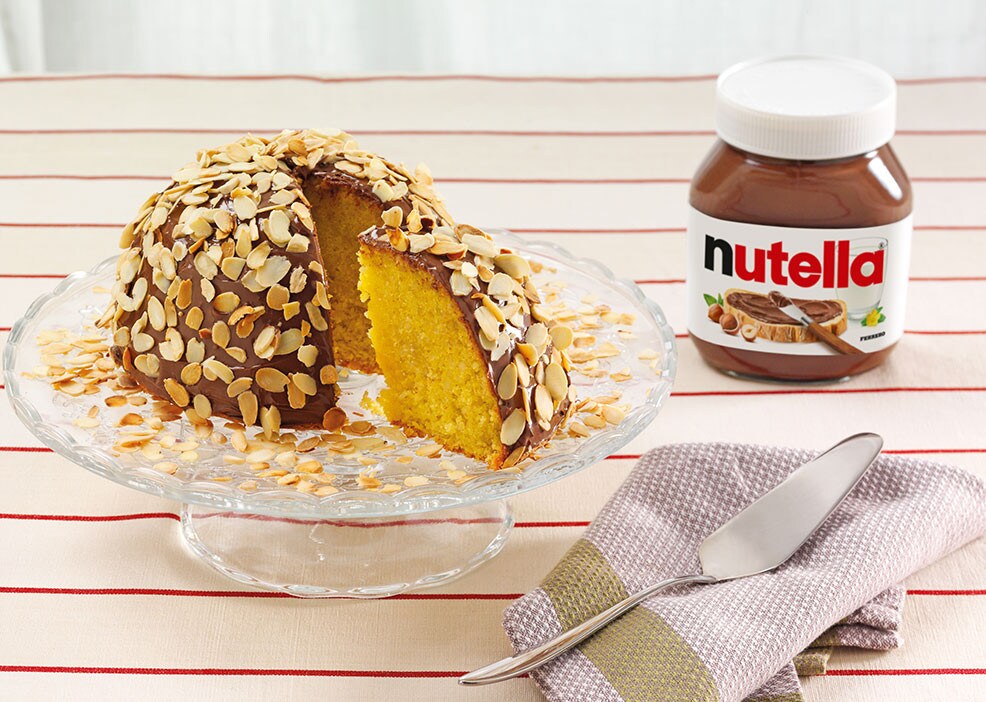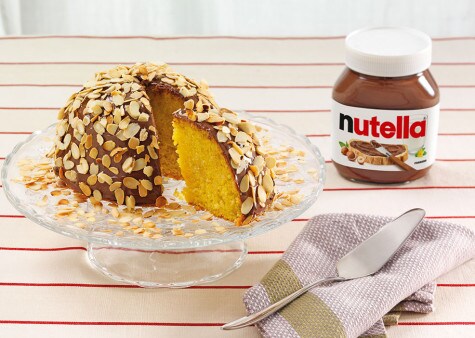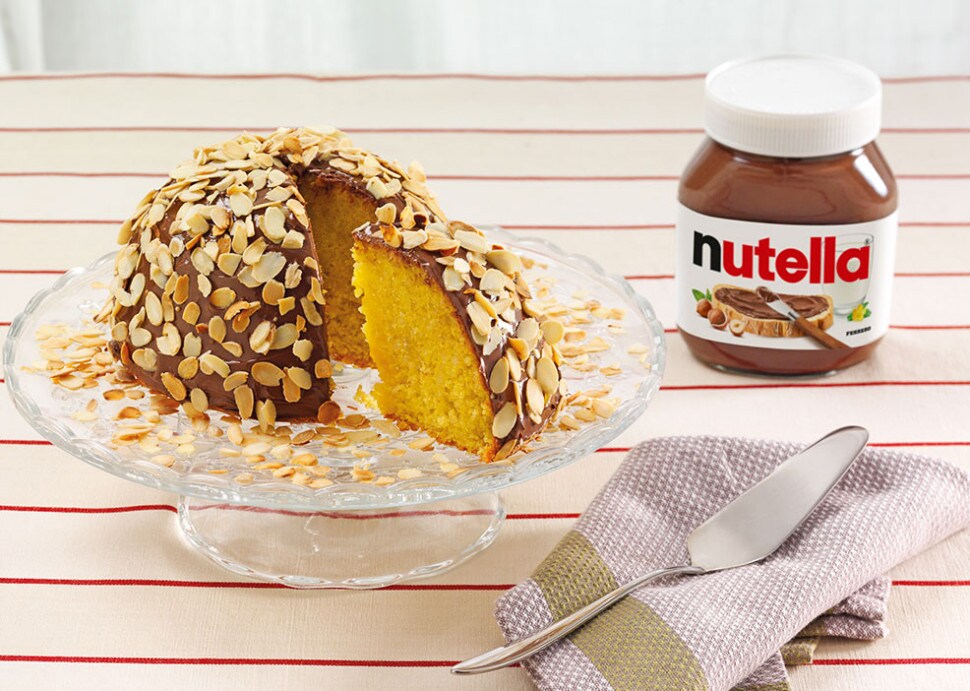 INGREDIENTS for 6 portions
6 Eggs

200 g Sugar

150 g Semolina

200 g Chopped almonds

2 Tablespoons of liqueur (such as Amaretto di Saronno)

1 Lemon

60 ml Oil

90 g Nutella® (15 g/portion)

Toasted flaked almonds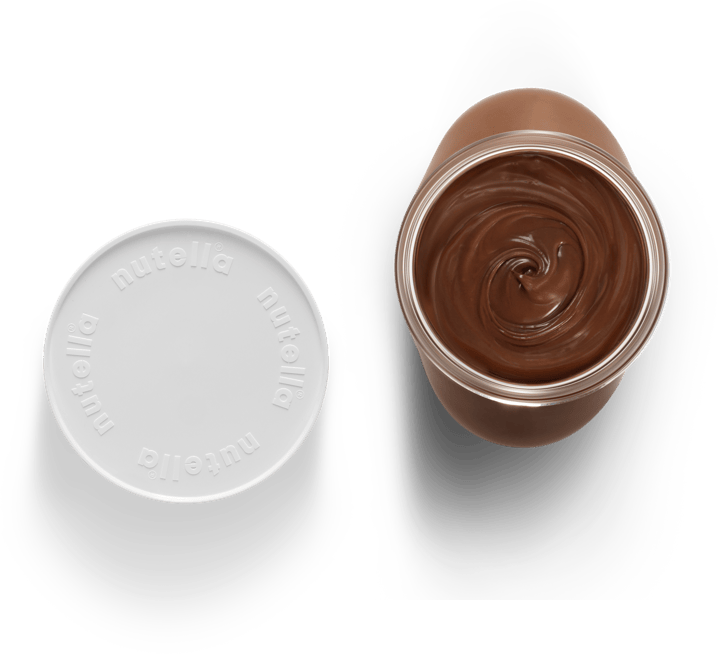 To prepare this delicious recipe, 15g of Nutella® per person is enough to enjoy!
METHOD
STEP 1

Separate the yolks from the egg whites and put them in 2 separate bowls. Start beating the yolks together with the sugar to create a fluffy, clear mixture. Combine the almonds, semolina, grated lemon peel, oil and liqueur. Whisk the egg whites until stiff and then gently add them to the mixture by stirring from the top to the bottom.

STEP 2

Grease and flour a domed mould, add the dough and bake in a pre-heated oven at 160°C for 40-45 minutes. Use a skewer to check that the cake is done. Take the parrozzo out of the oven, let it cool for 10 minutes then gently turn it out onto a cooling rack and let it cool further.

STEP 3

Spread Nutella® on the surface of the cake until it is completely covered and then sprinkle with flaked toasted almonds.
Slices of excitement. Share the recipe with the hashtag #nutellarecipe
Parrozzo comes from an ancient peasant recipe called "pan rozzo," a loaf of bread that shepherds in Abruzzo would make from corn flour and milk from their herds, smelling of thyme, mint and almonds from the mountains, and which was baked in a wood oven. From a bread to a cake, the parrozzo cake in an almond crust with Nutella® recipe has become a true delicacy.