Fruit "candy" cane with Nutella®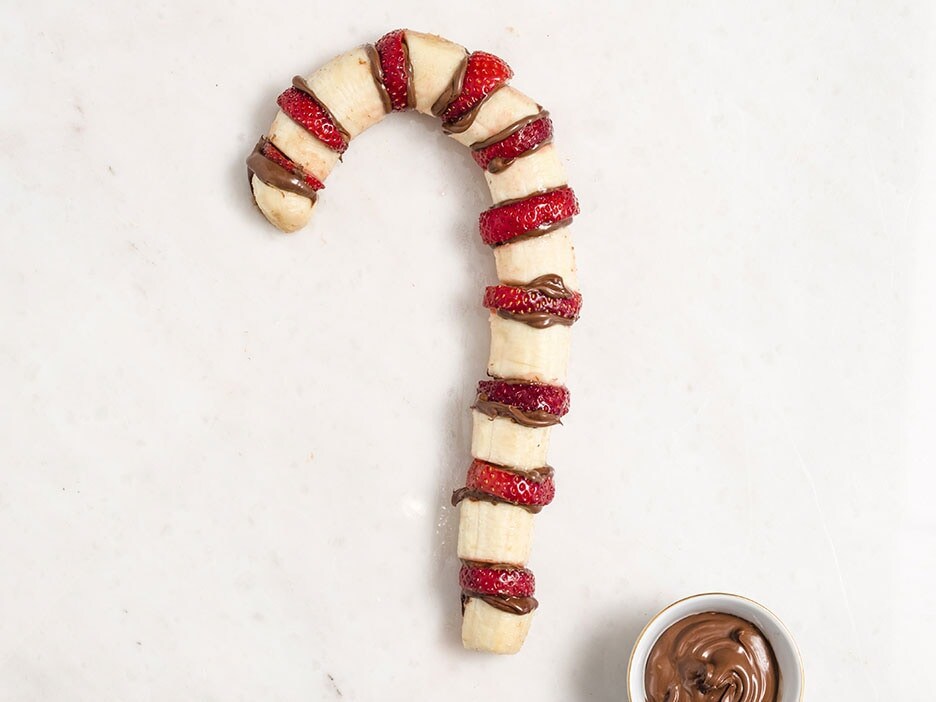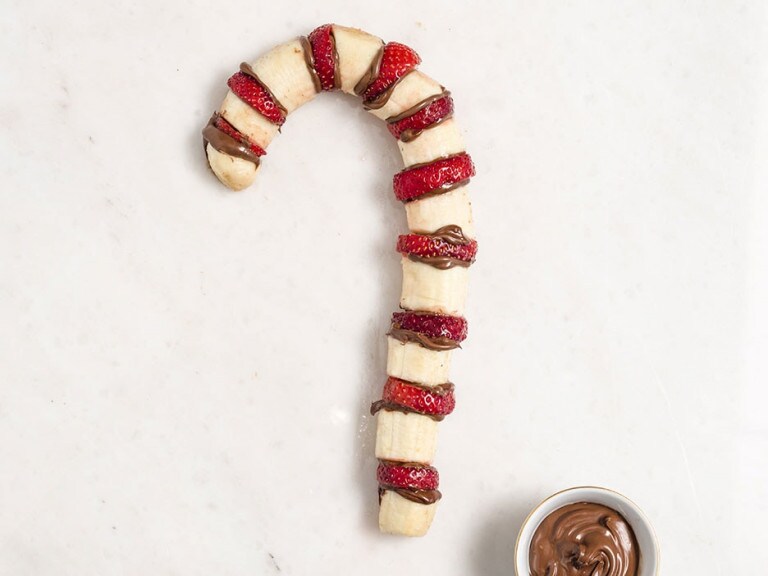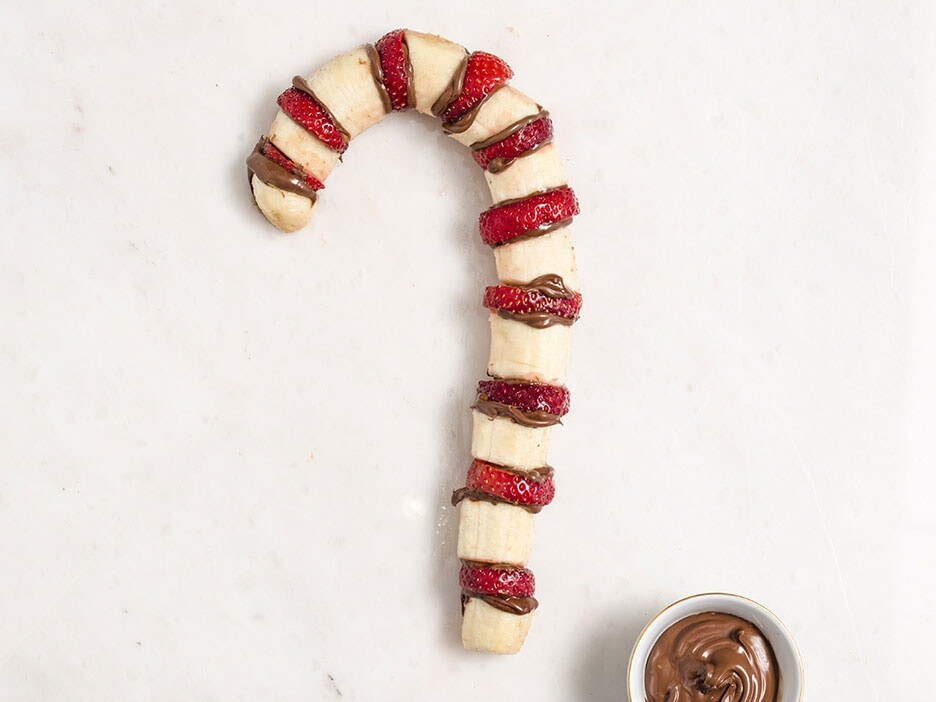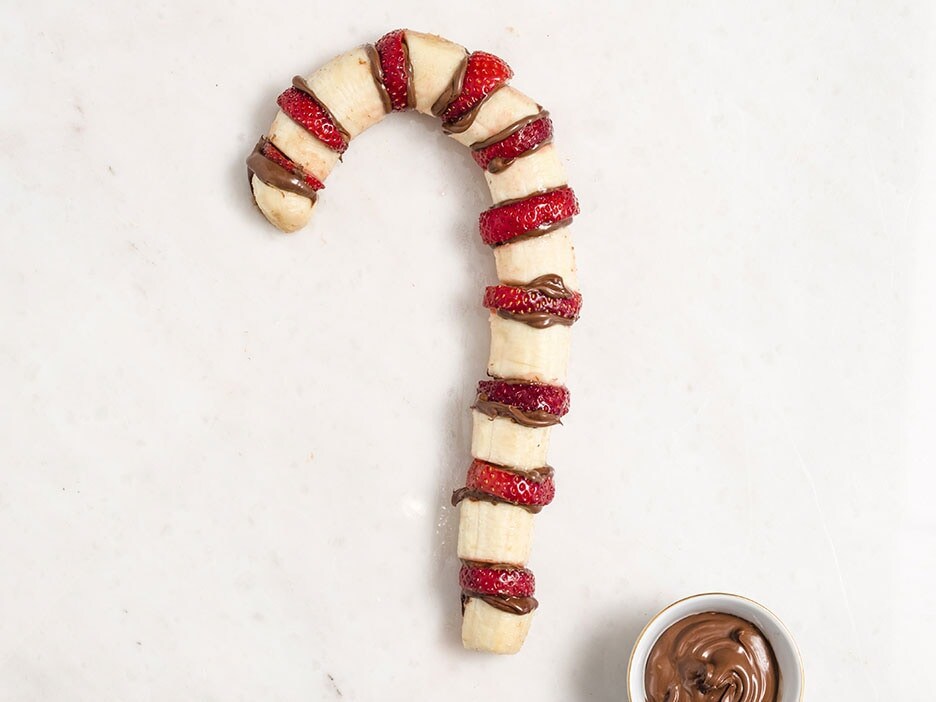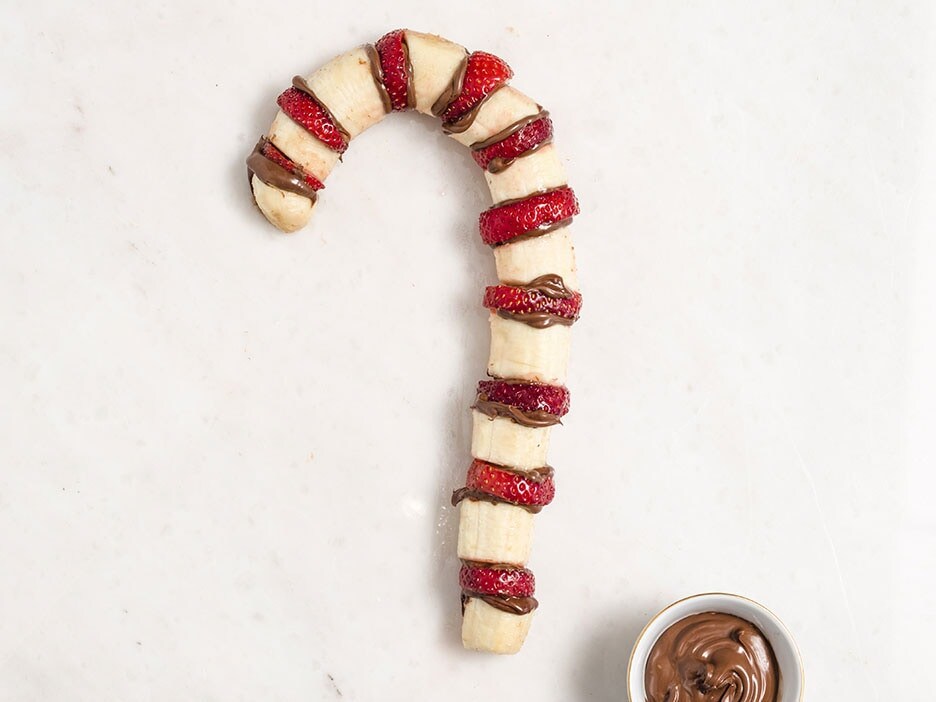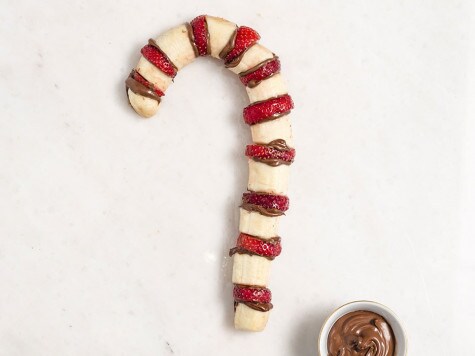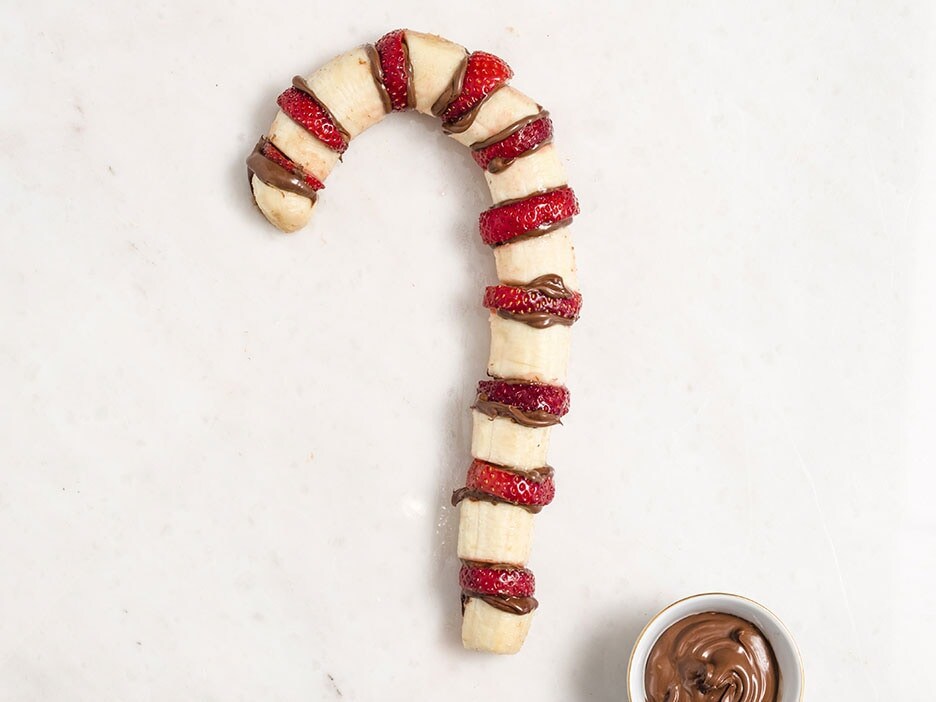 INGREDIENTS for 1 portion
2 tbsp. Nutella® hazelnut spread
To prepare this delicious recipe, 15g of Nutella® per person is enough to enjoy!
METHOD
STEP 1
Cut a banana into slices at an angle so that it curves when reassembled.
STEP 2
Cut strawberries to make circles.
Step 3
Assemble the cane by alternating layers of banana, Nutella® and strawberry. Repeat layers until the cane shape is formed.
Step 4
Share and enjoy a merry little morning with someone you love.