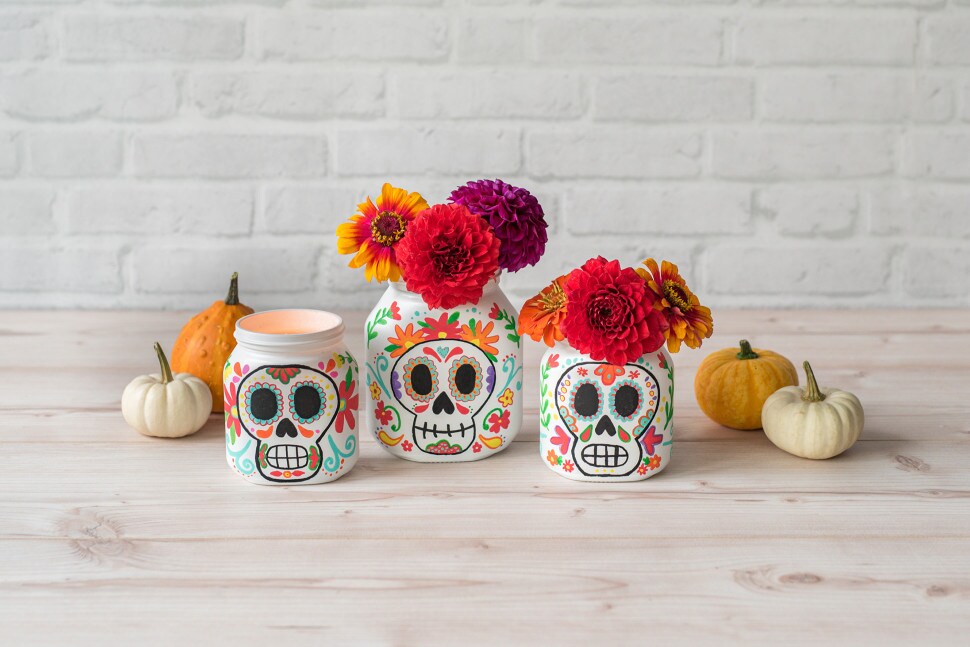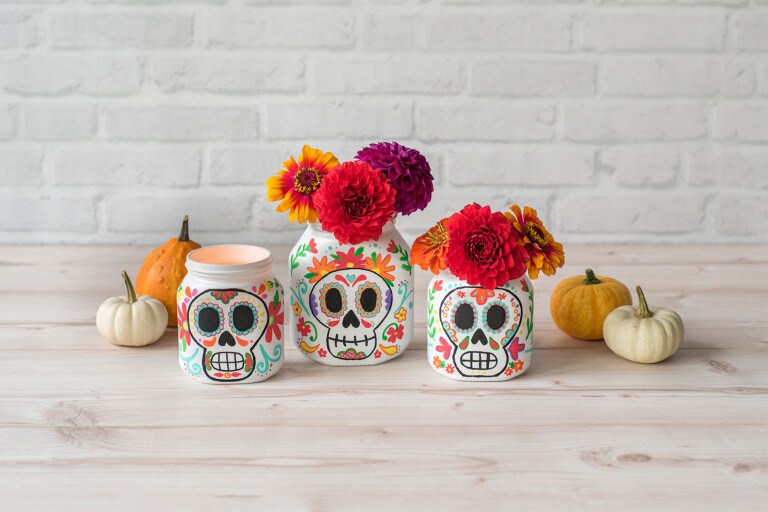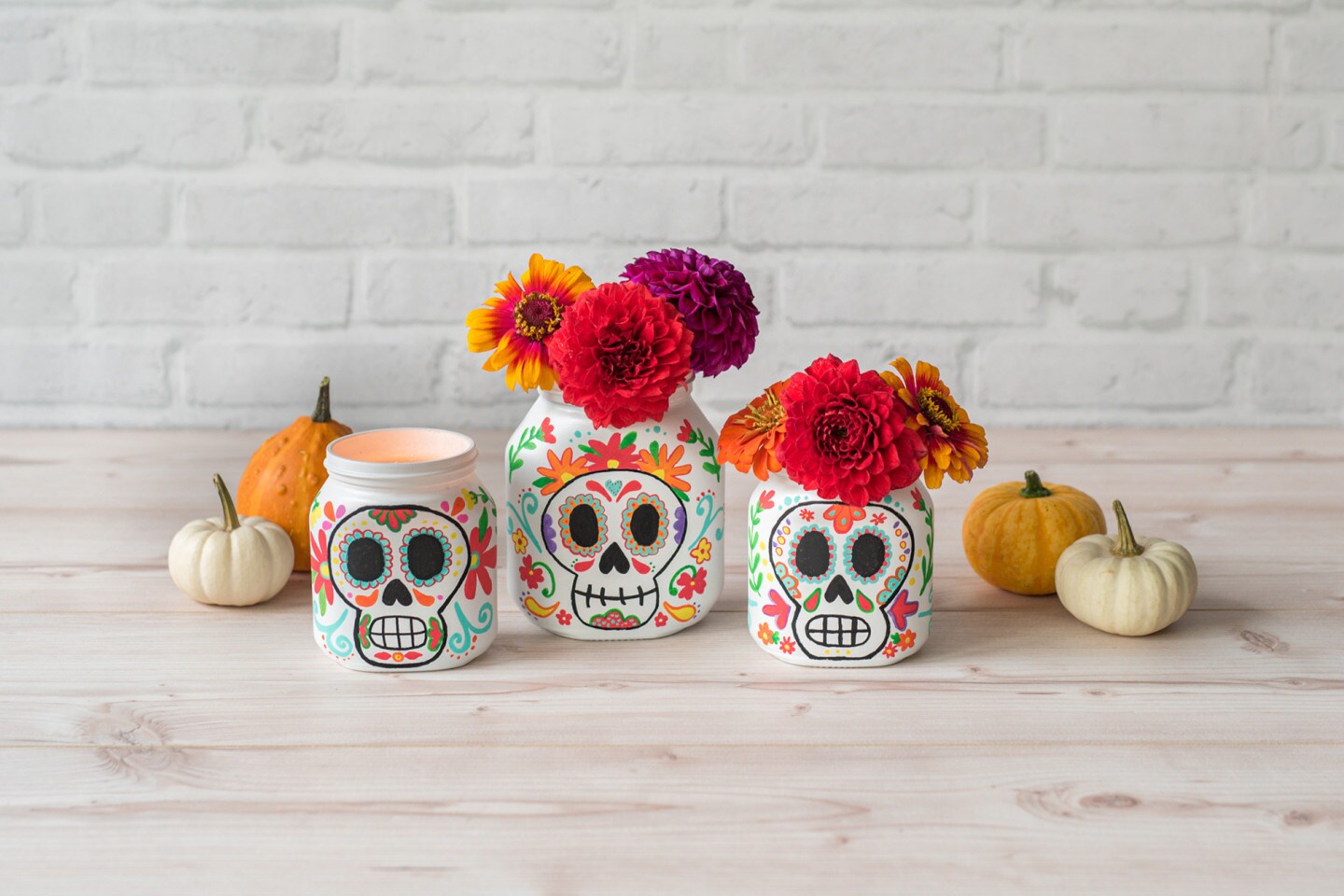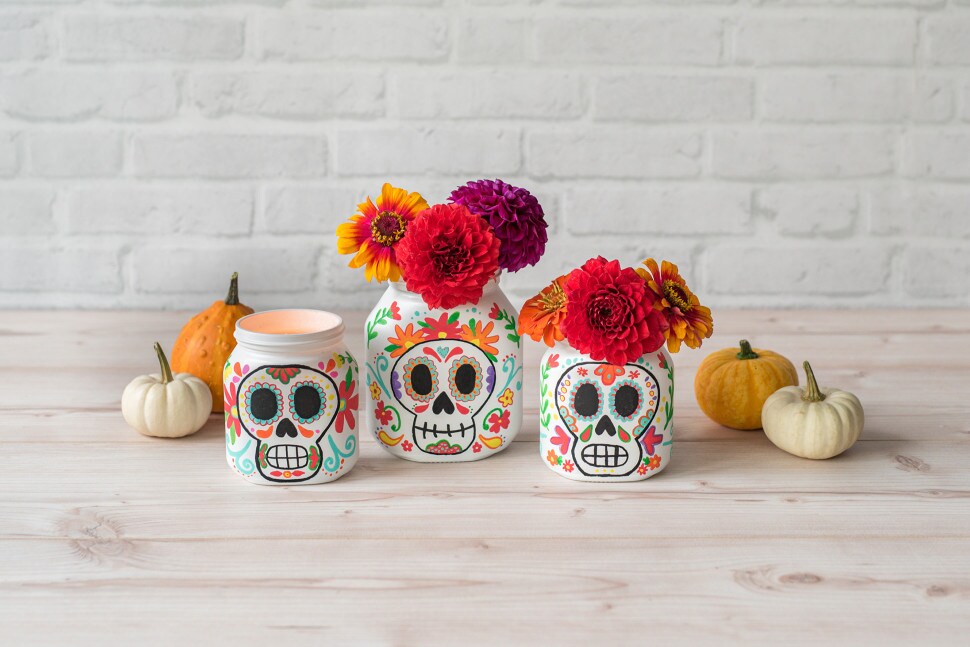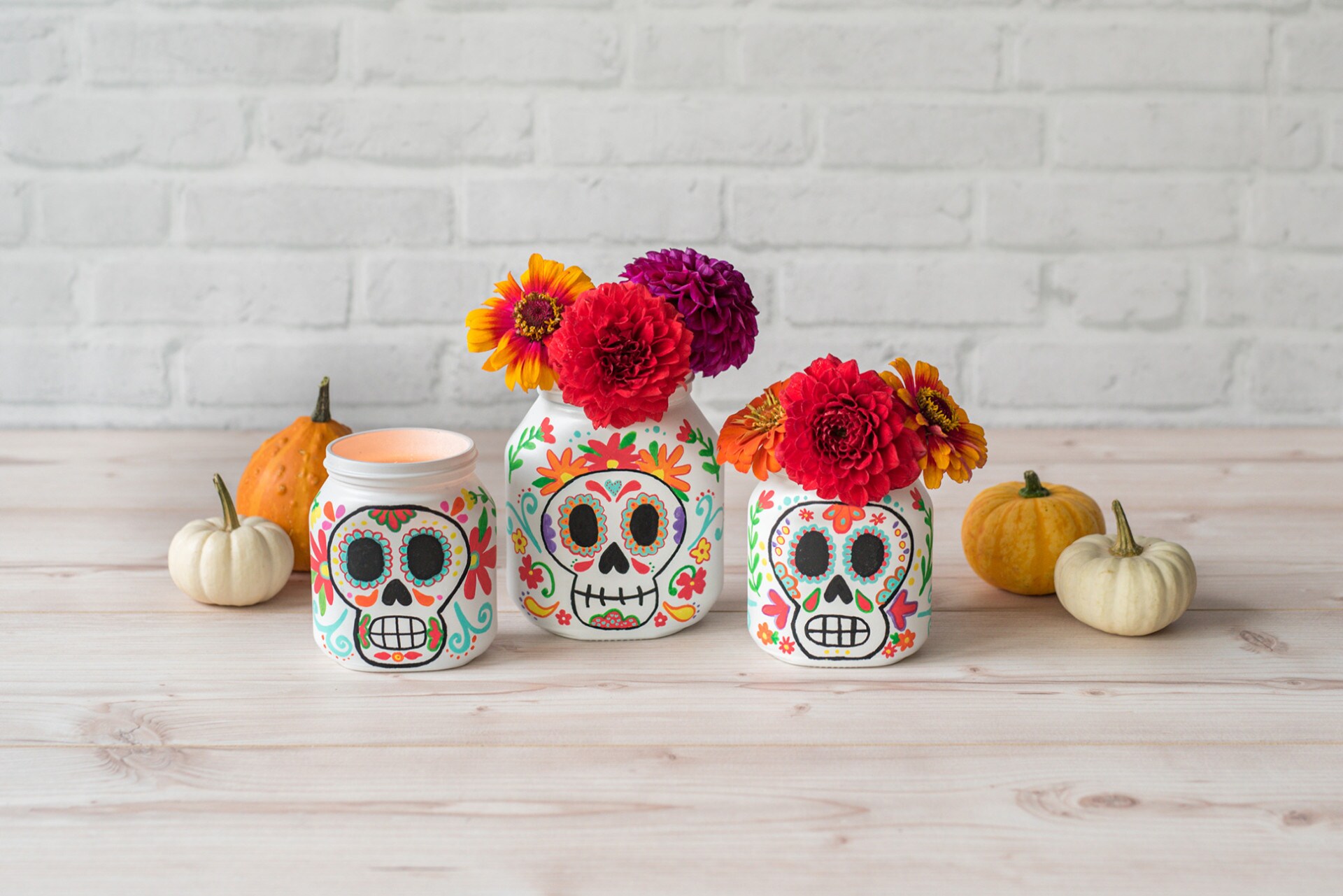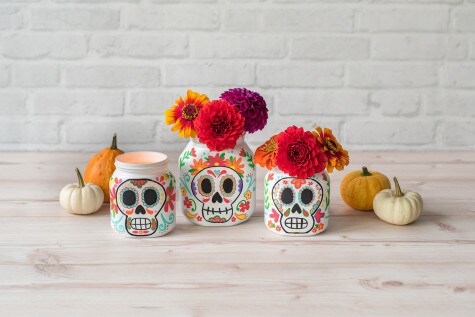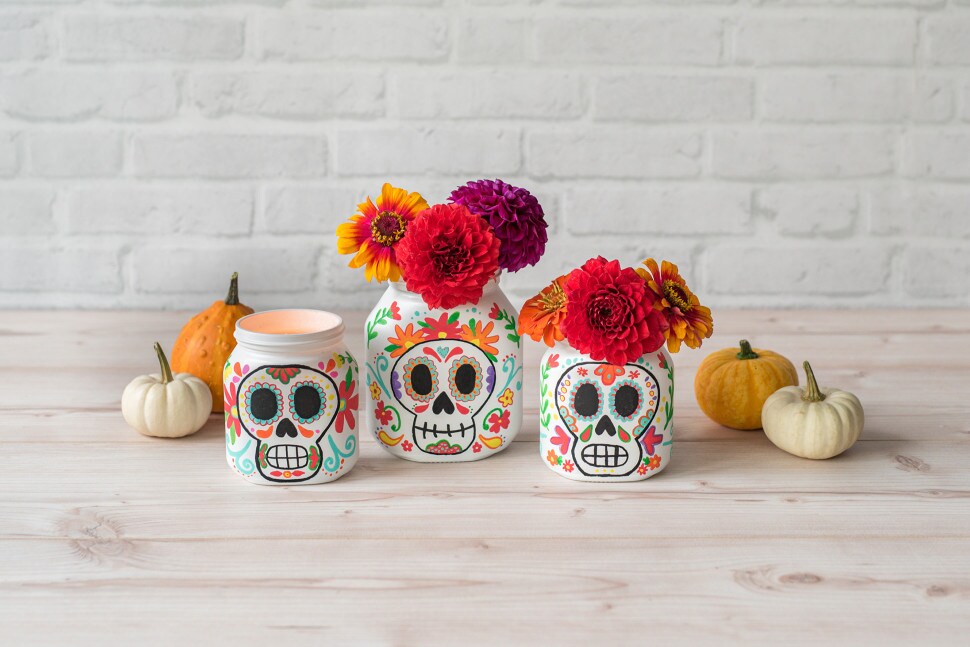 To make it, you will need:
A small 450g Nutella® jar
Underlay (e.g. newspaper)
Coloured pens that work on glass
LED tea light or fresh flowers with water (e.g. dahlias)
INSTRUCTIONS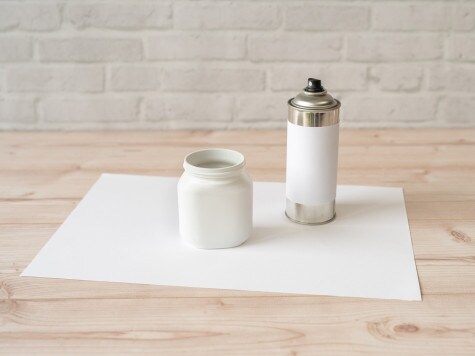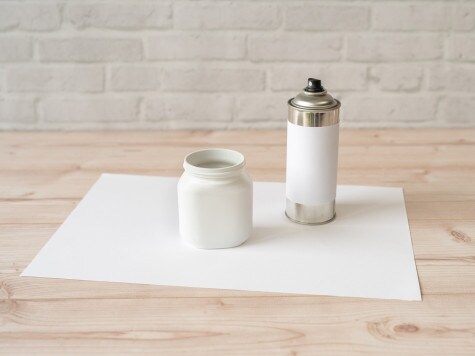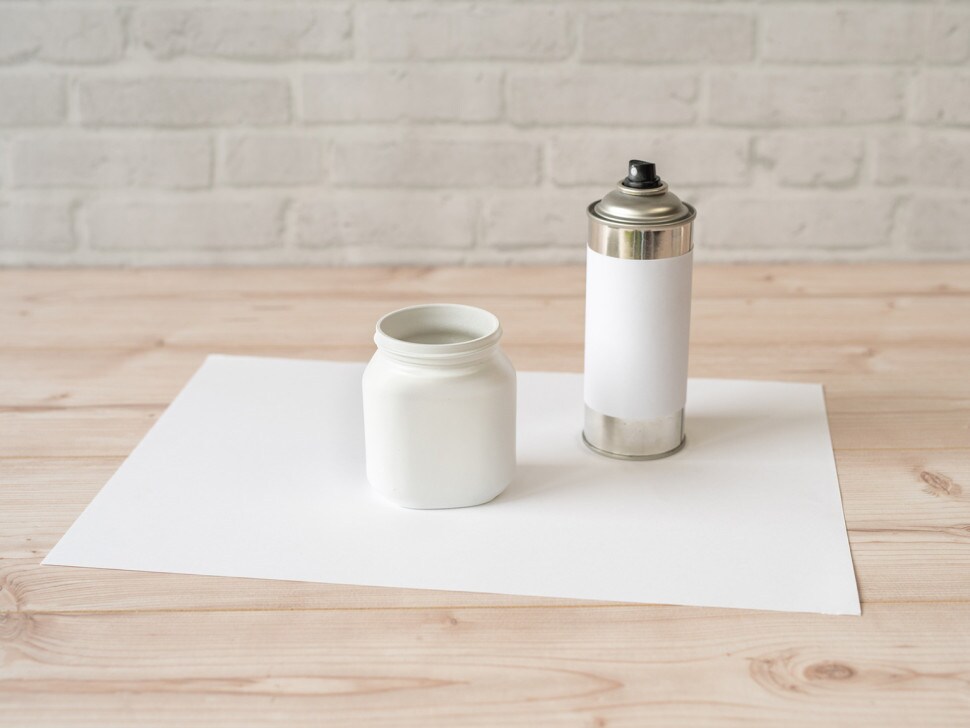 Place the Nutella® jar on your newspaper and paint the outside of it with white spray paint. Allow to dry before starting the next step.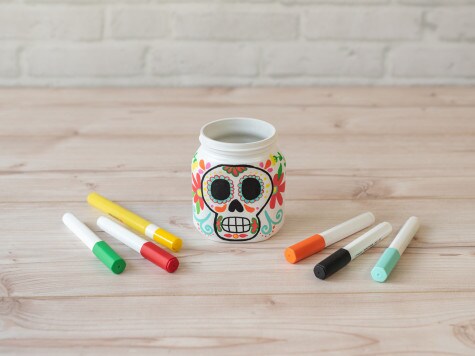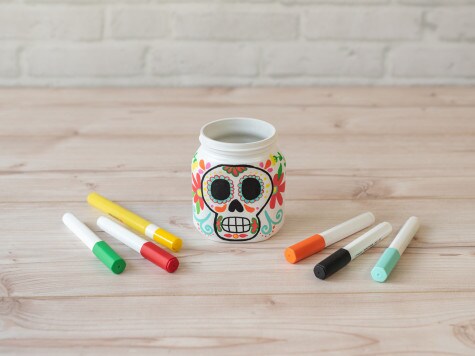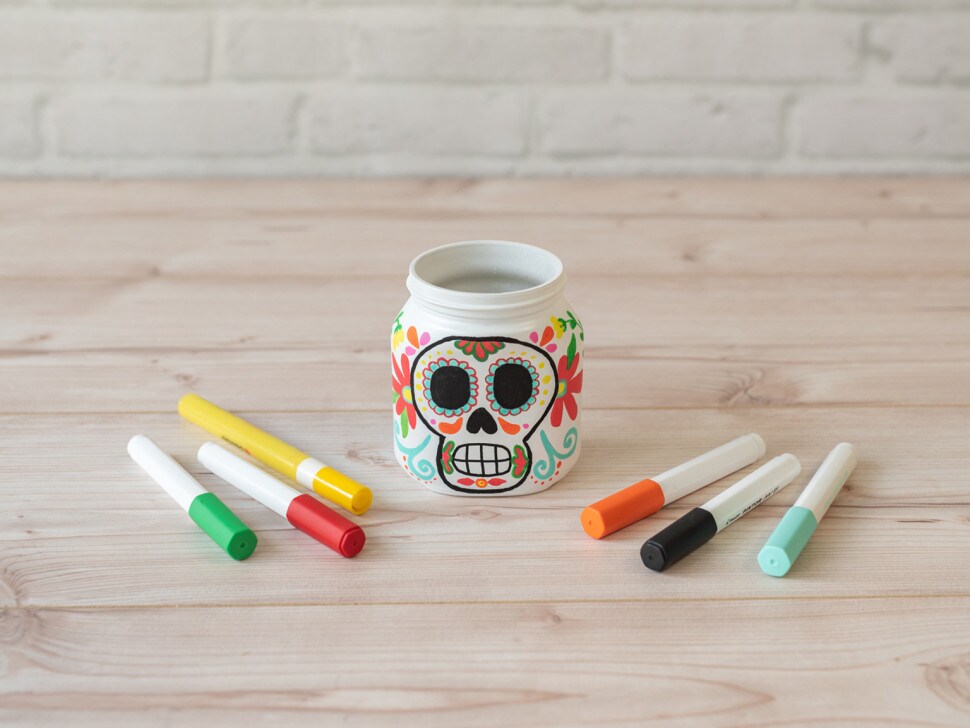 Paint the jar with a skull and flowers design. For inspiration, check out pictures of "Día de los Muertos" or let your creativity run free.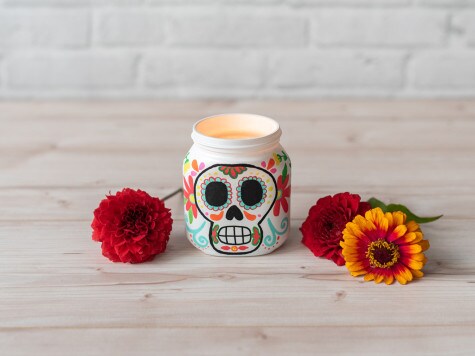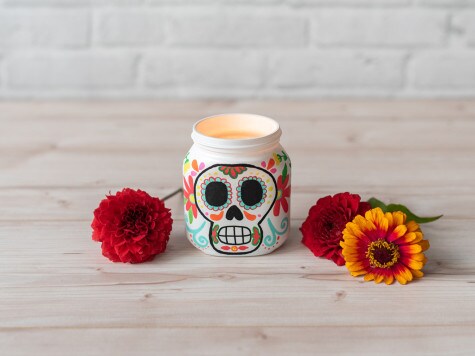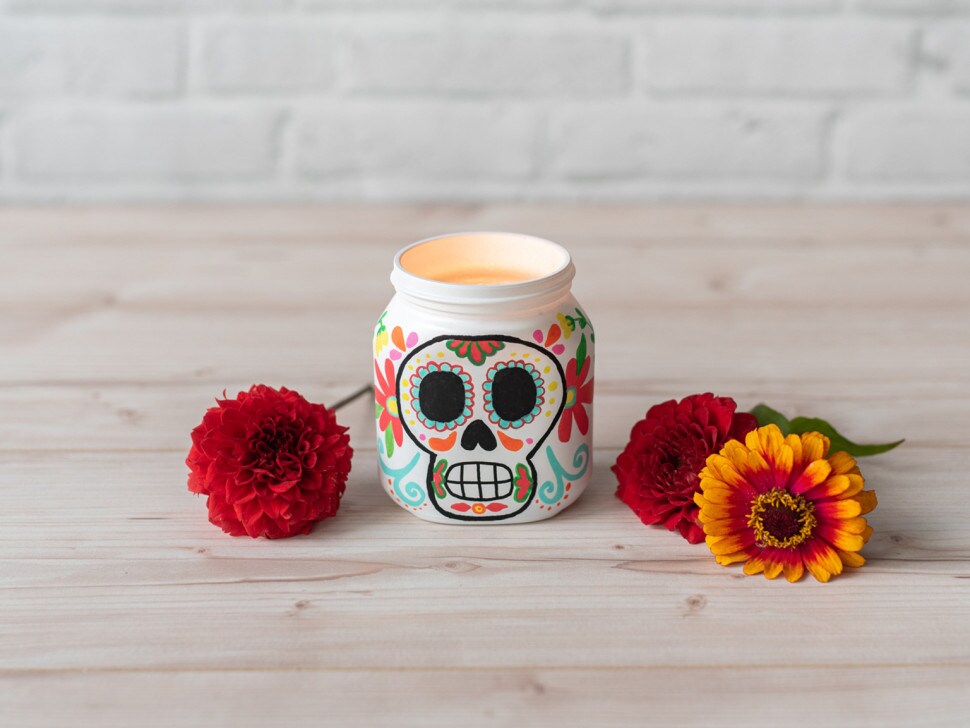 Place an LED candle in the finished Nutella® jar or fill it with water and use it as a flower vase. Your Halloween jar is ready!
Tip: Make lots of Halloween jars and decorate them as you wish!