Mini fluffy cakes with nutella®
Soft as a cloud
A delicious no-butter recipe, a sprinkling of icing sugar, and Nutella® of course! Are you ready to give your eyes and your taste buds a treat ?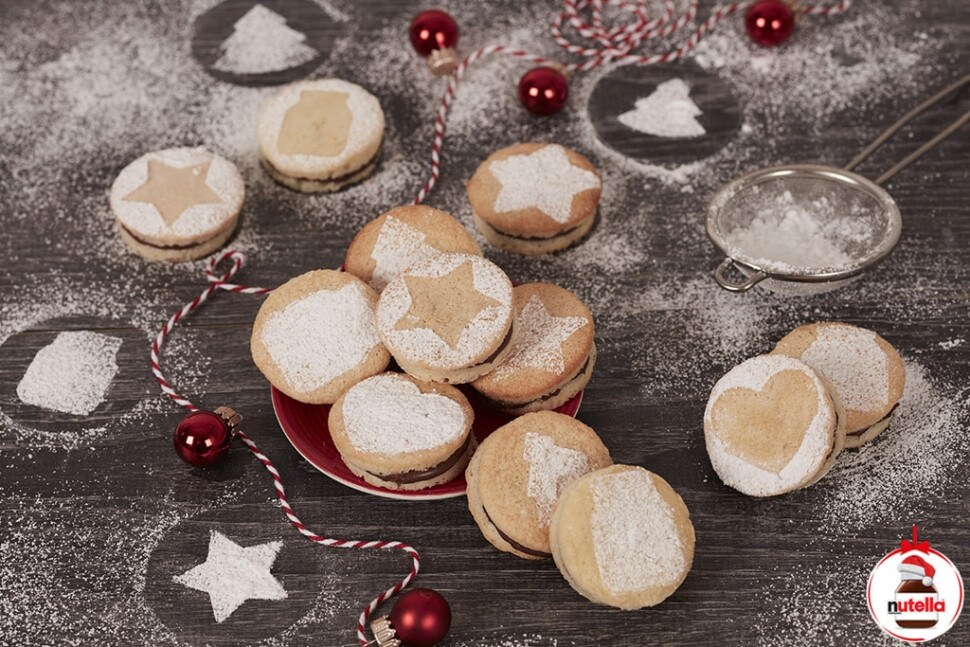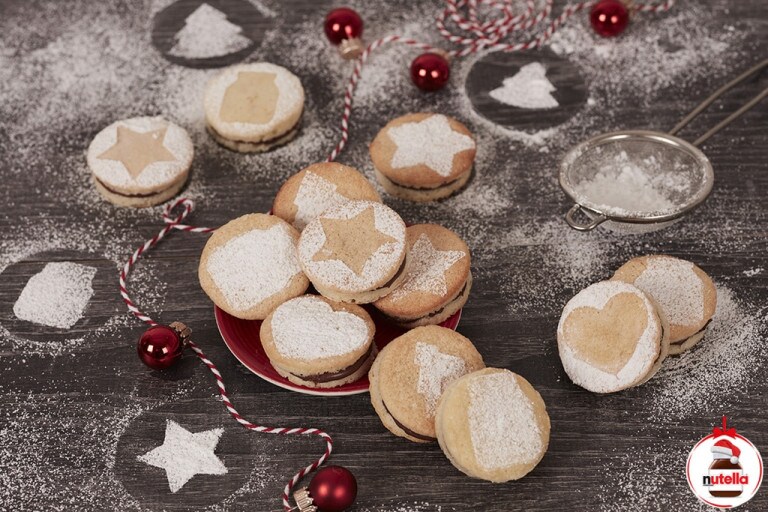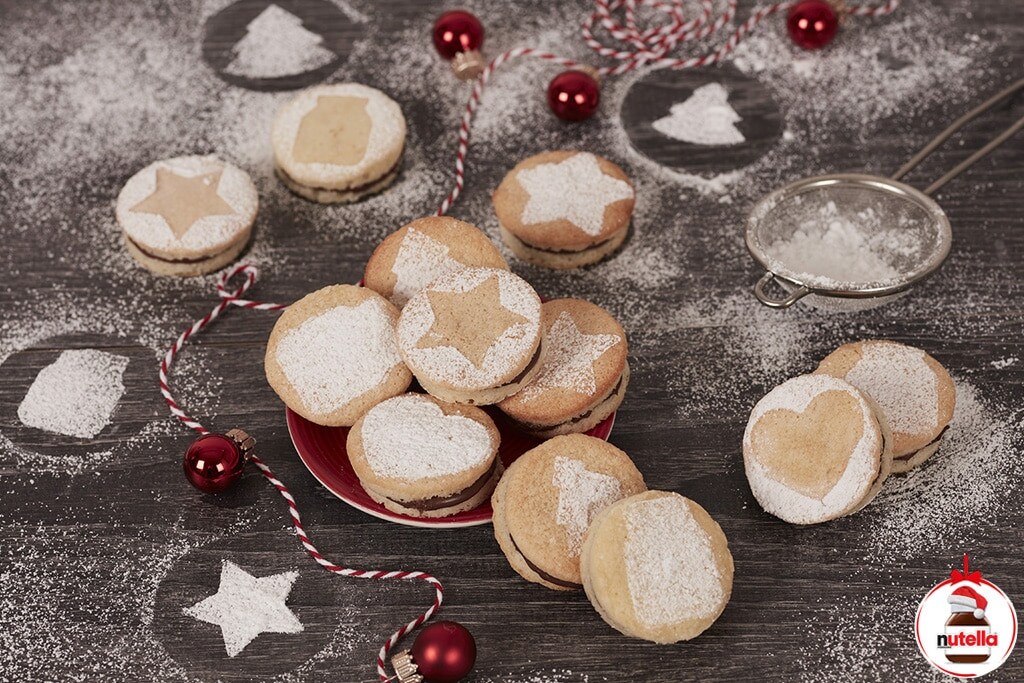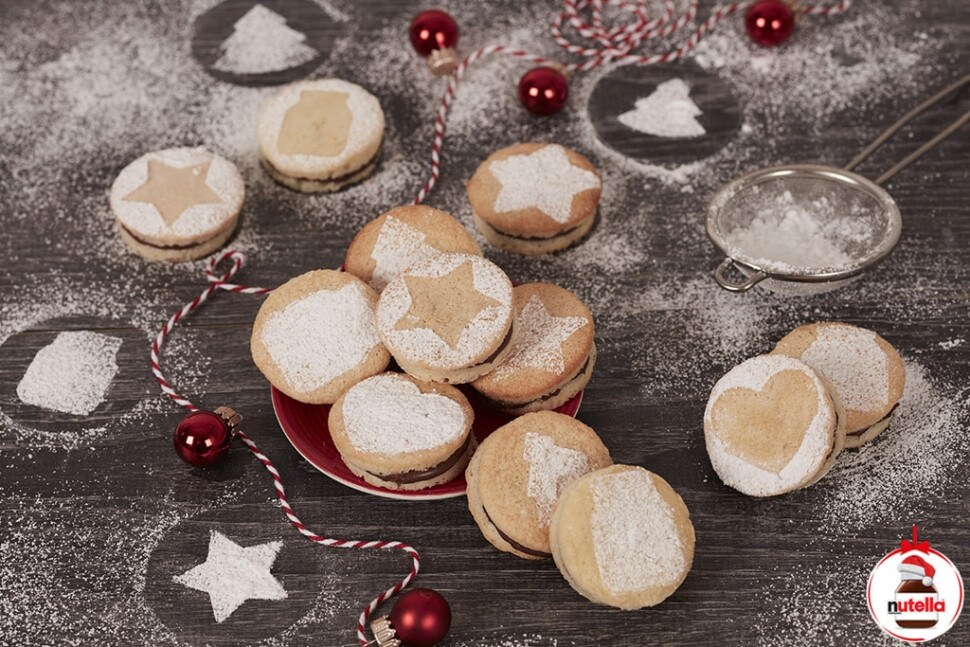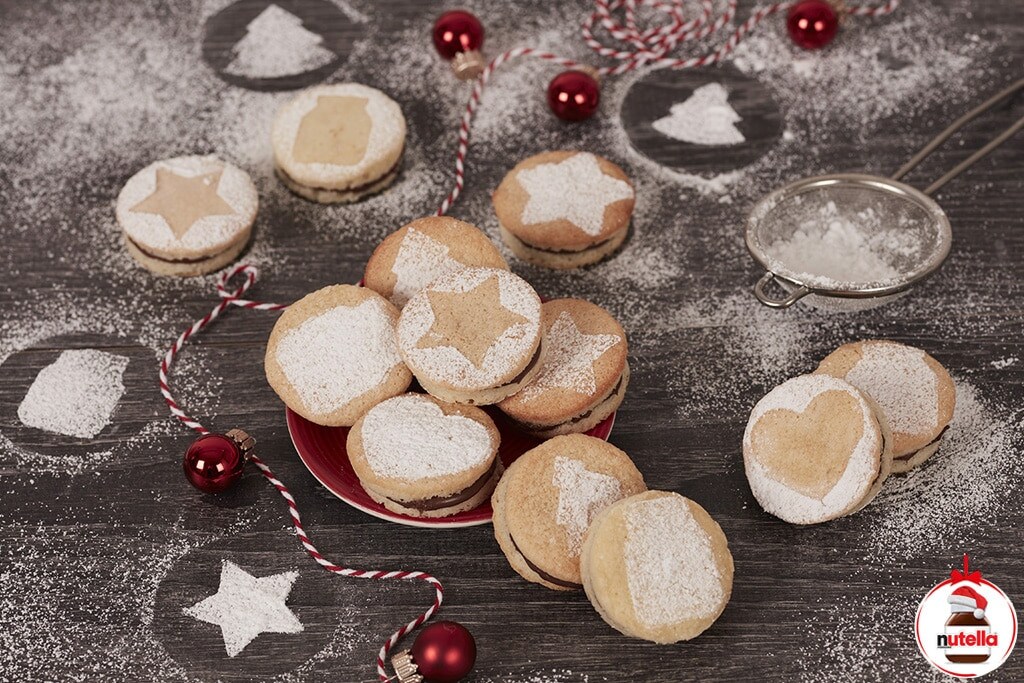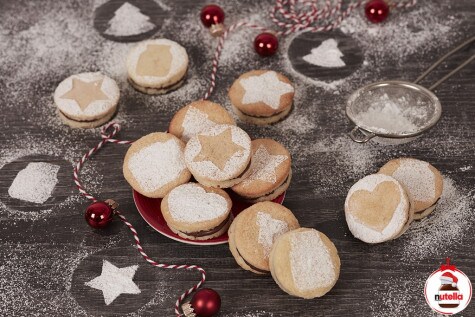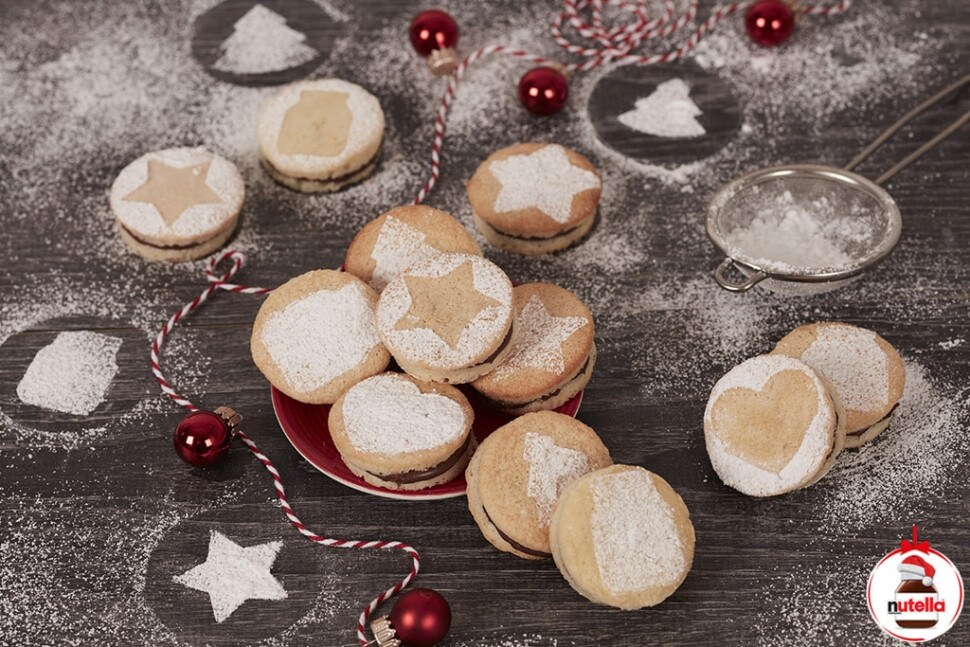 INGREDIENTS FOR 12 MINI CAKES
96g Nutella® (8gX12 mini cakes)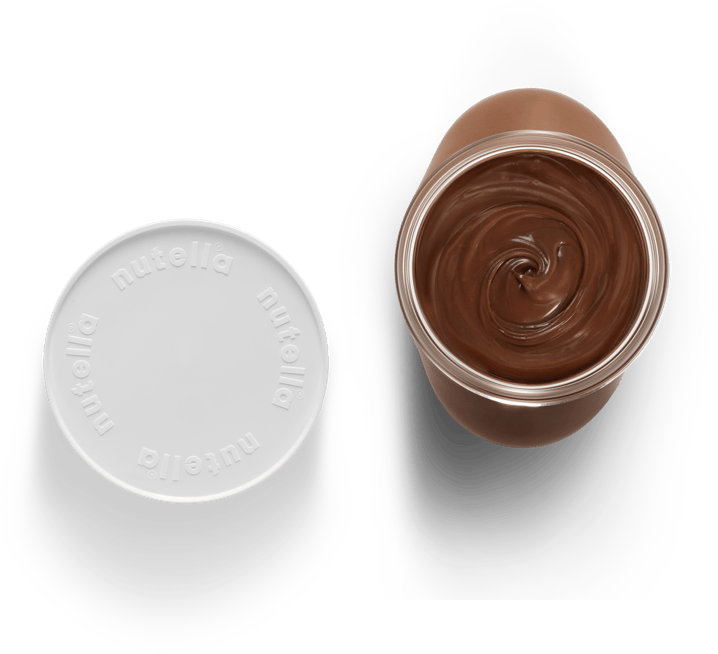 To prepare this delicious recipe, 15g of Nutella® per person is enough to enjoy!
STEPS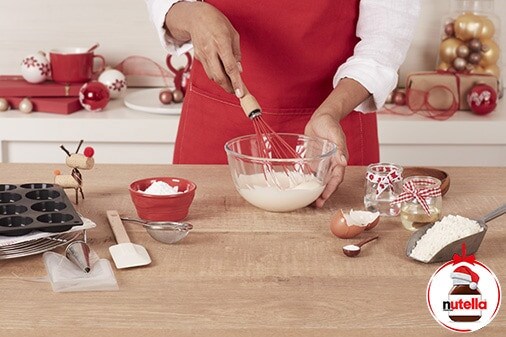 Preheat the oven to 180°C (350°F).
In a bowl, whisk 1 egg with granulated sugar until pale and fluffy.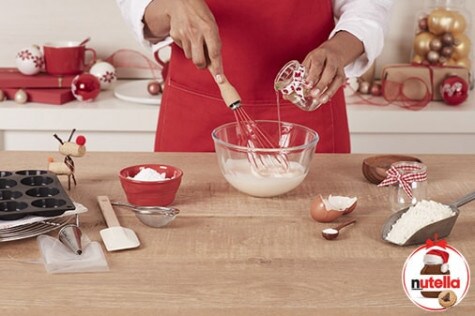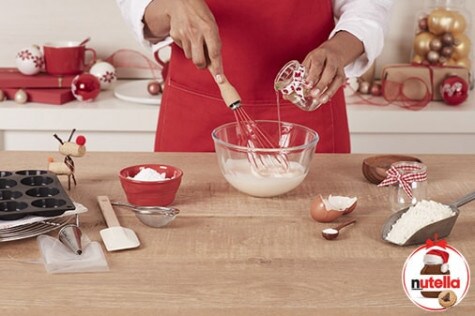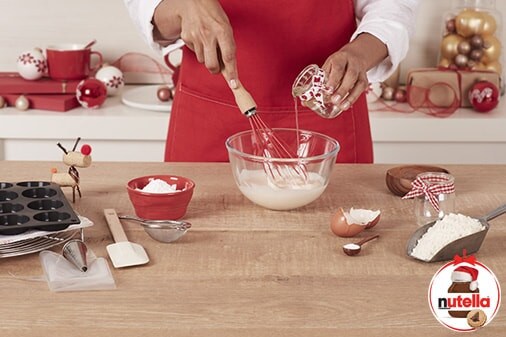 Add the oil and the water to the mixture together and whisk.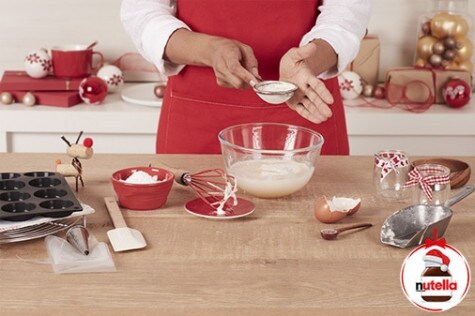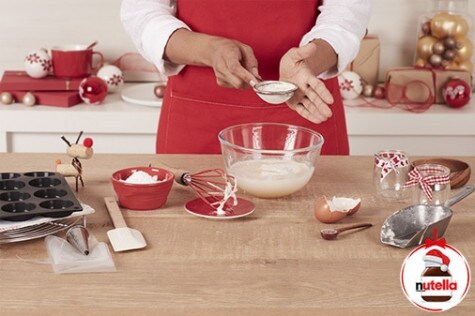 Then add the flour by sifting it together with the baking powder and stir again briefly.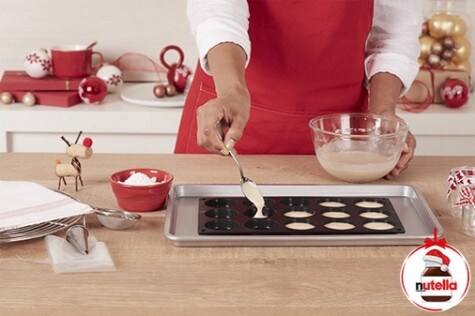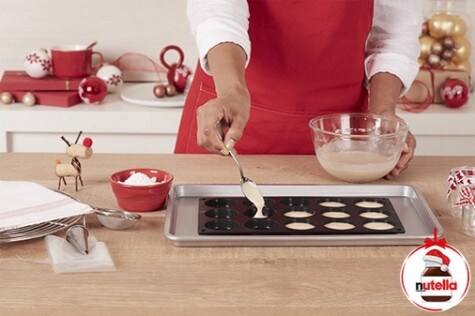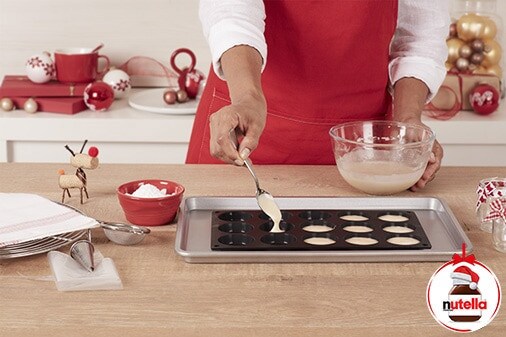 Fill the cake moulds (5cm diameter) halfway up with cake batter and bake for 15 minutes.
Remove from the oven and allow to cool down slightly. Then, turn out onto a wire rack and cool down completely.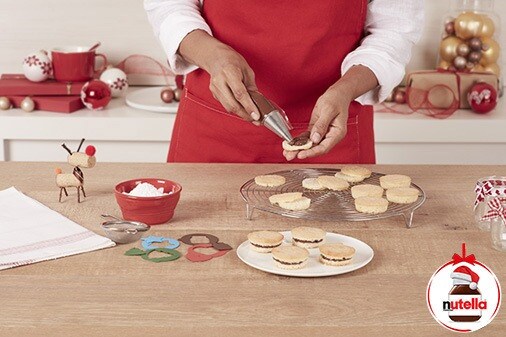 Fill a pastry bag with Nutella®.
Slice the cakes into two halves horizontally.
Spread on 8g of Nutella® and put the two layers back together again.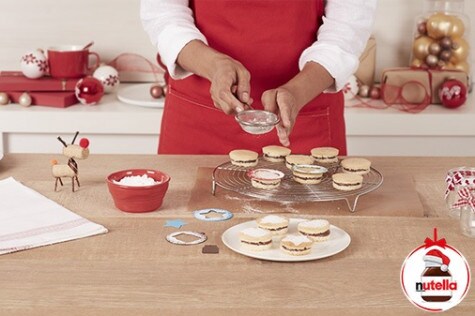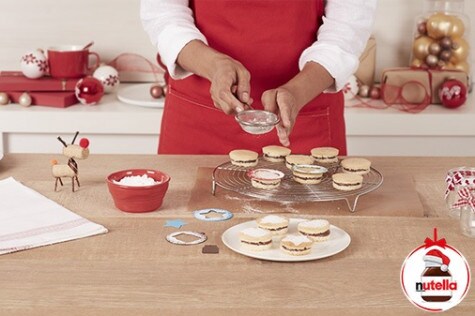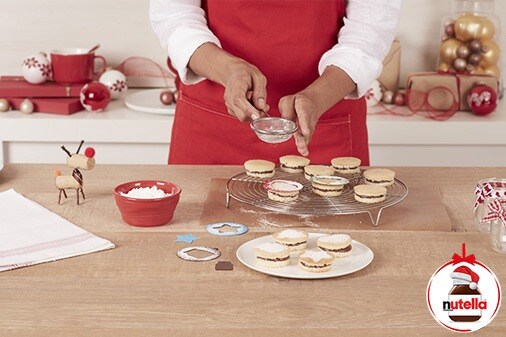 Place a stencil (negative) on top of each cake and sprinkle on a thin layer of icing sugar.