Nutella® Paratha Fruit Wrap
Paratha is a hot breakfast favourite. Try our Nutella® Paratha Fruit Wrap recipe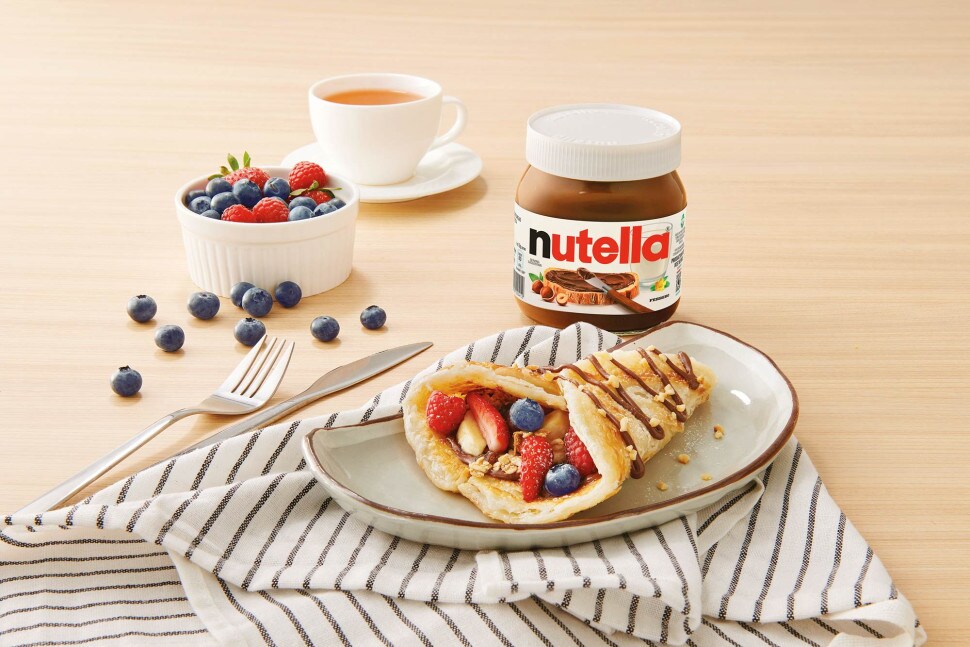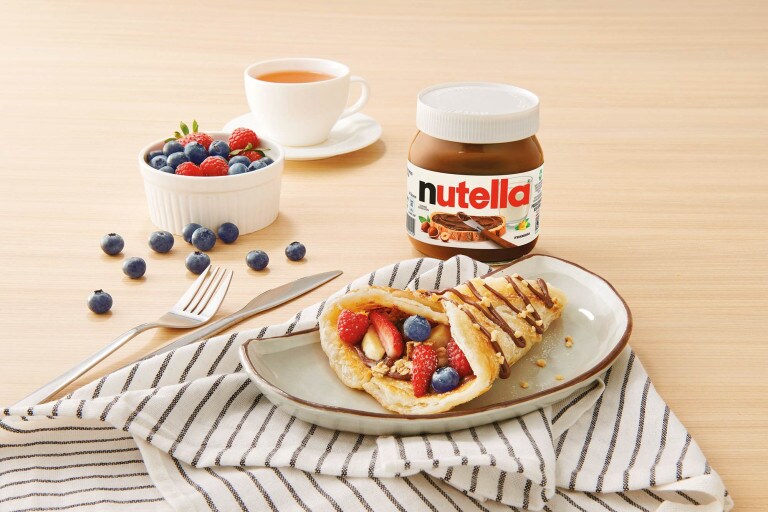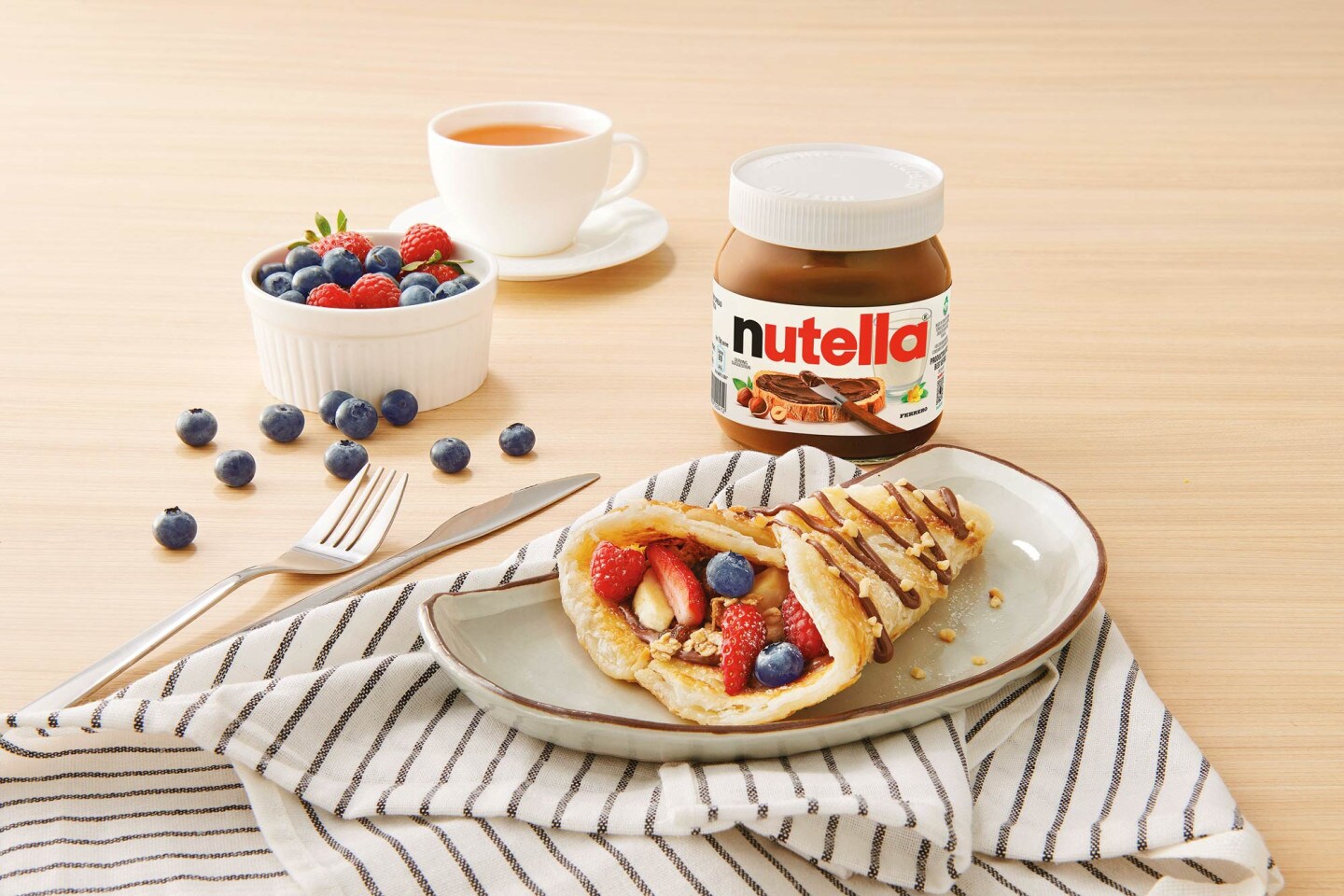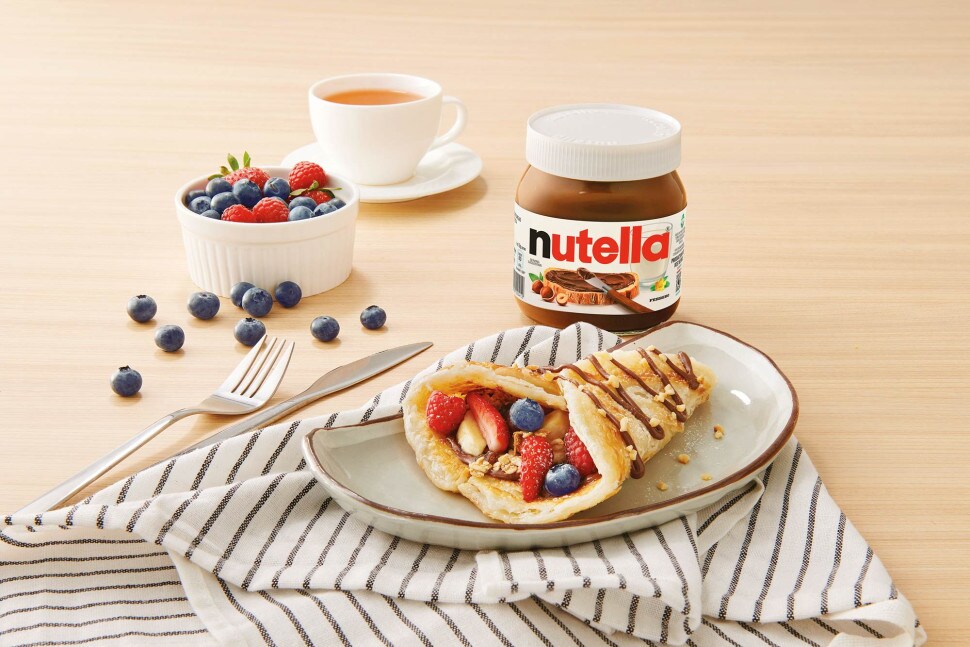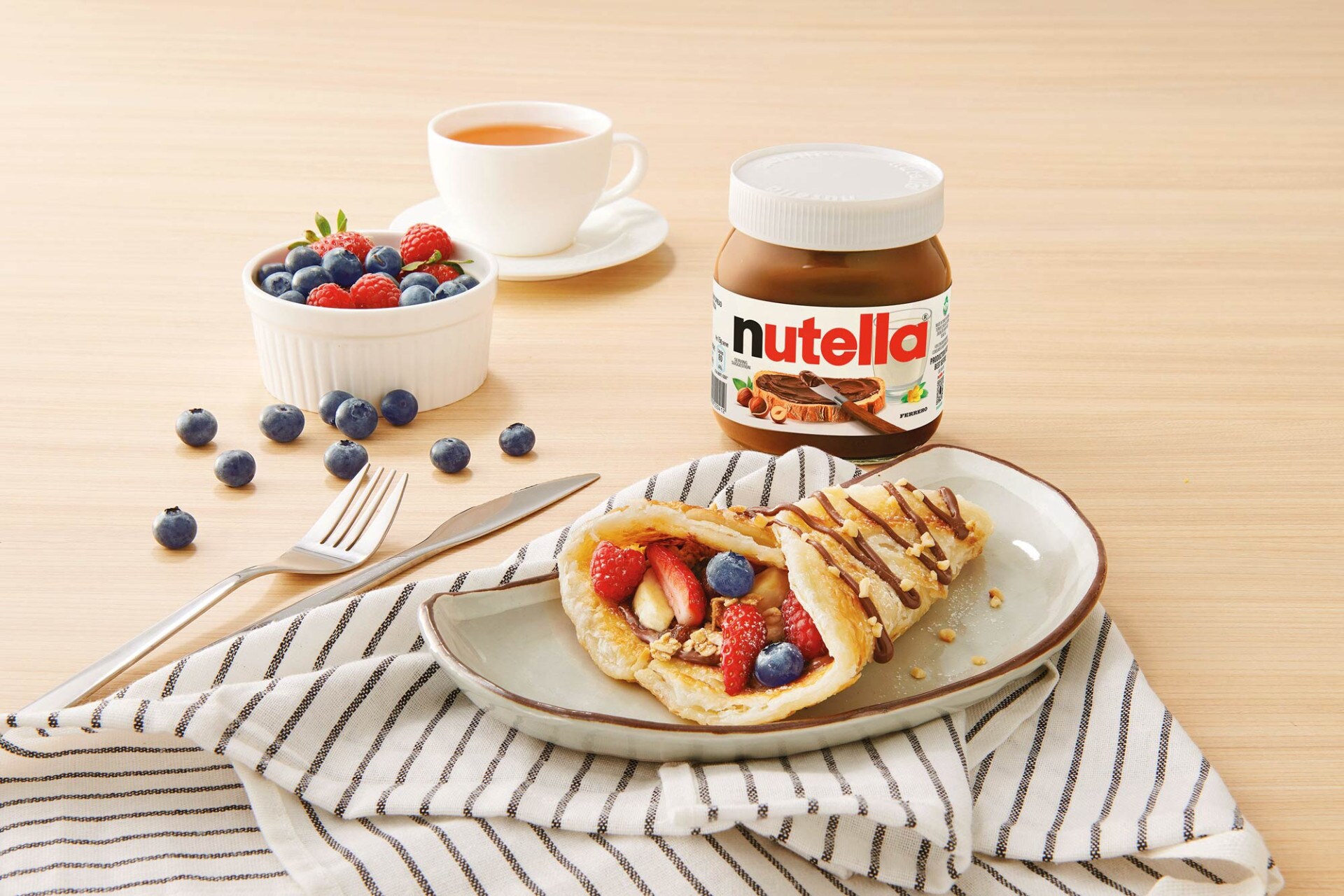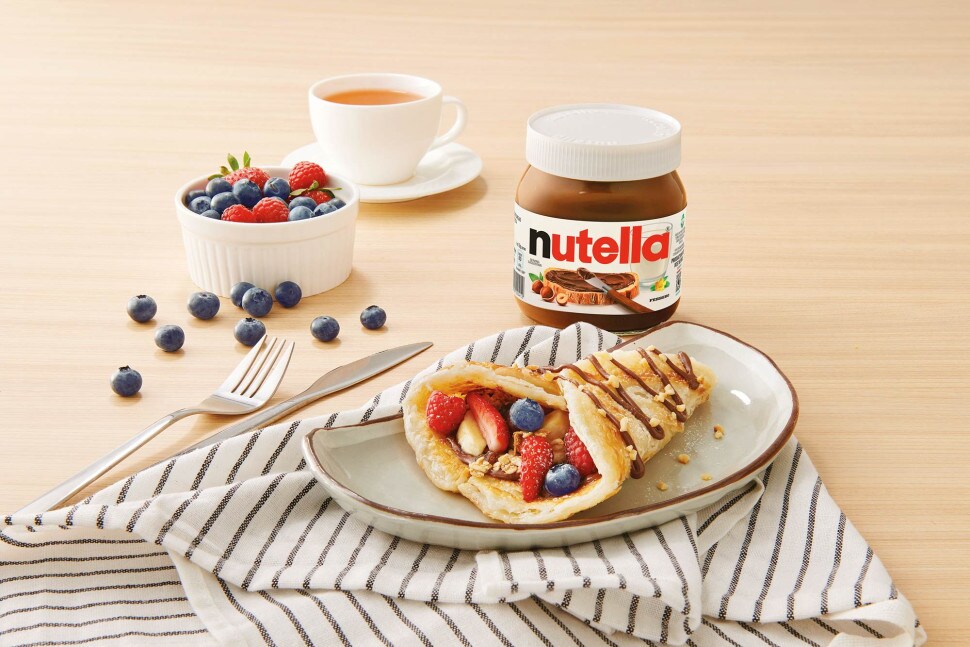 INGRÉDIENTS FOR 1 PORTIONS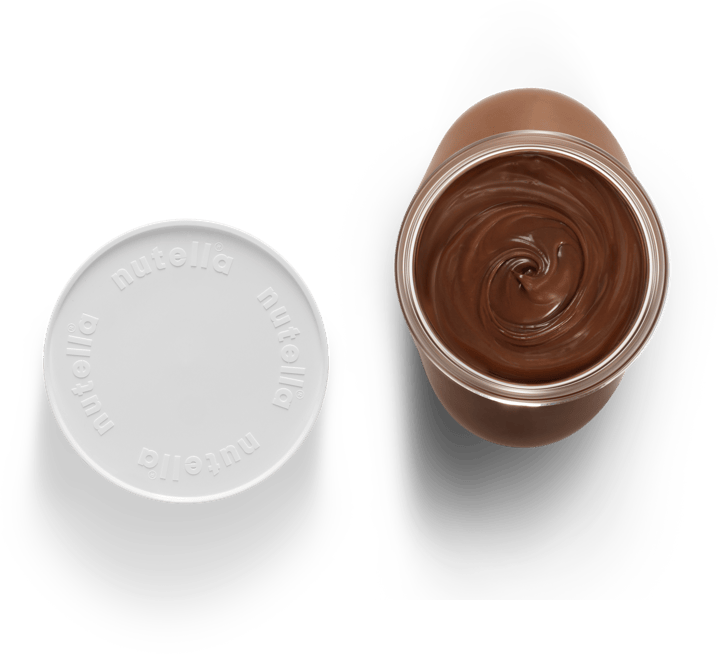 To prepare this delicious recipe, 15g of Nutella® per person is enough to enjoy!
METHOD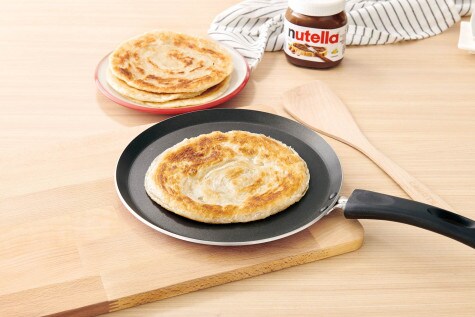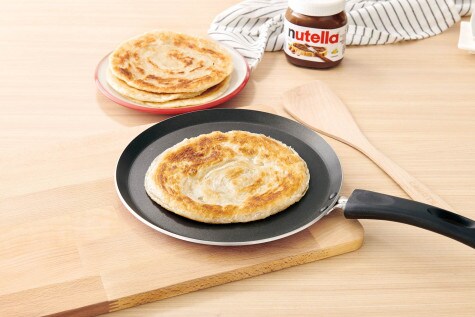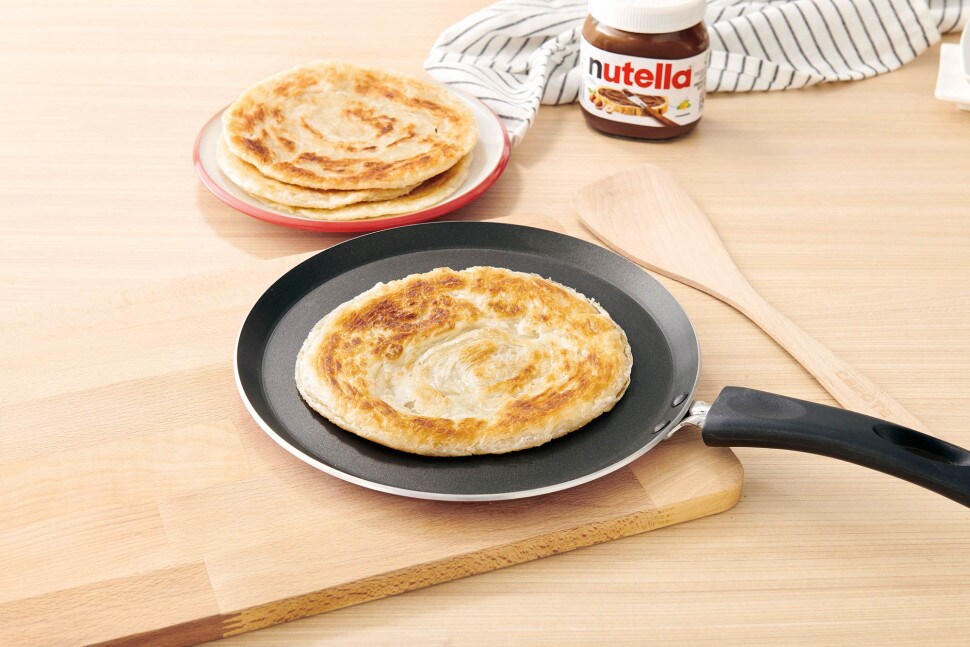 Heat pan on medium heat. Cook paratha in pan until light brown in colours. Let it cool completely.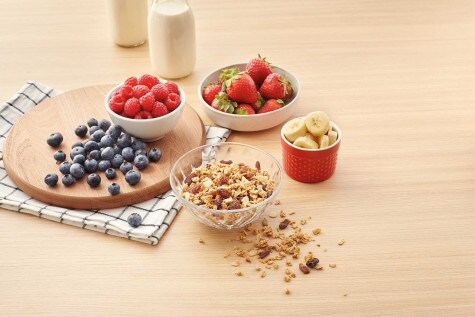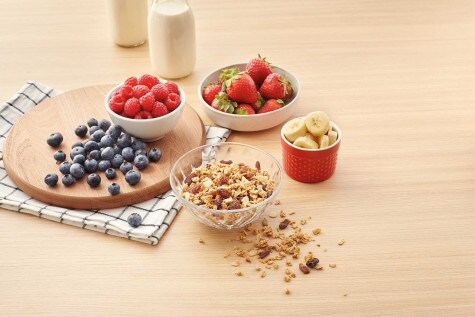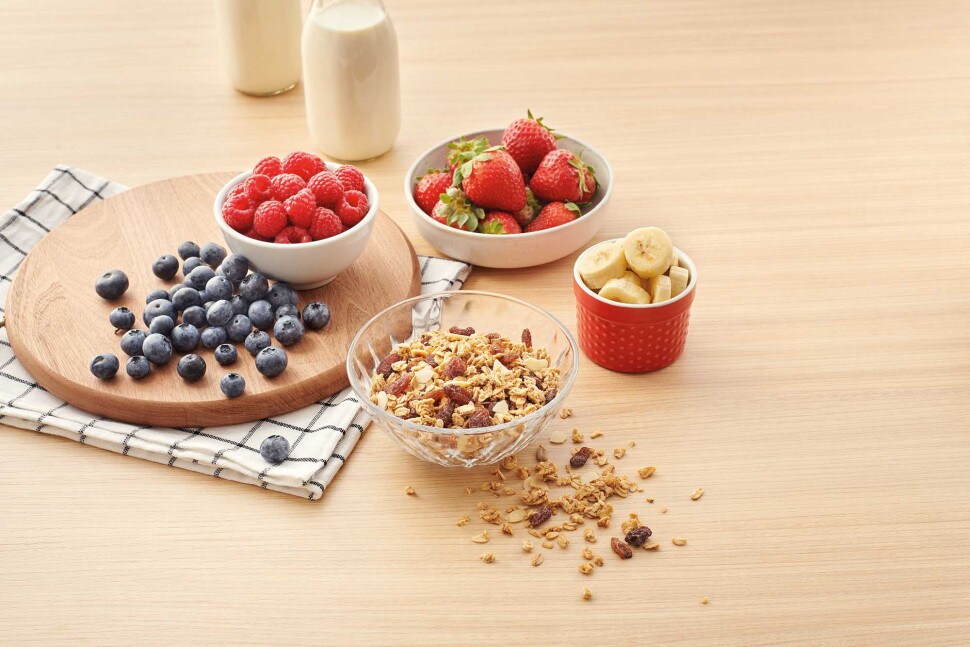 Slice strawberries into wedges, slice bananas into half coins, mix the fruits with granola in a bowl and set aside.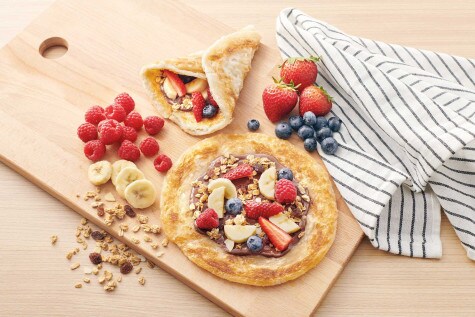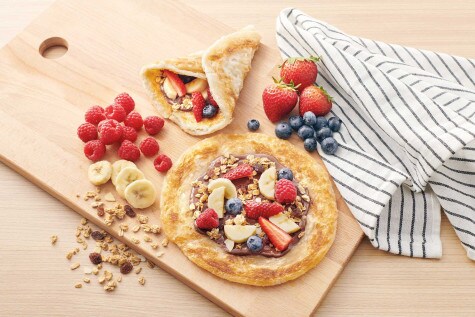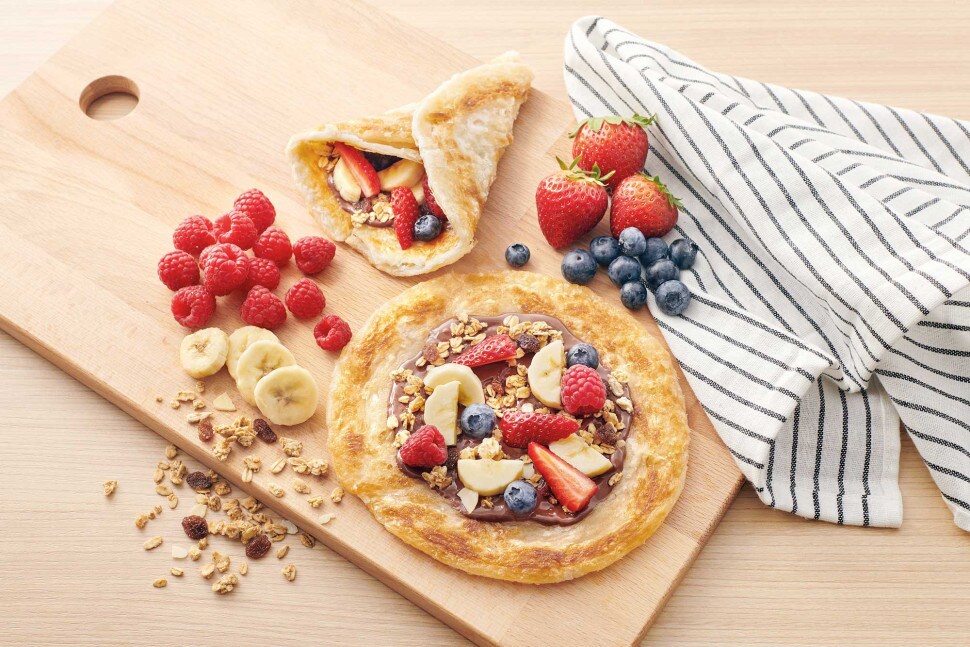 On a flat surface, lay the paratha and spread Nutella®.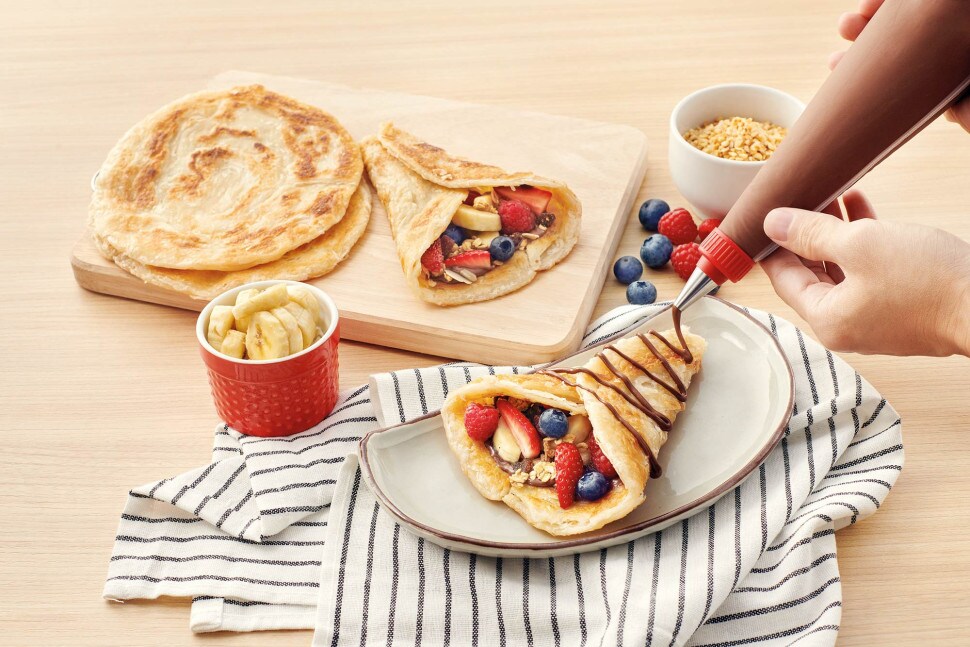 Make a cone by rolling paratha and stick the end of the cone with a bamboo skewer.
Place cone into serving glass. Top up with fruits and granola inside the cone, sprinkle with toasted hazelnuts. Drizzle Nutella® on top and sprinkle with powdered sugar.