Christmas Tree Cake with Nutella®
Baking around the Christmas tree
Turn an ordinary yet delicious cake into a festive Christmas memory! What is more festive than the sight of a Christmas tree decorated with Nutella? A little magic to your holiday table!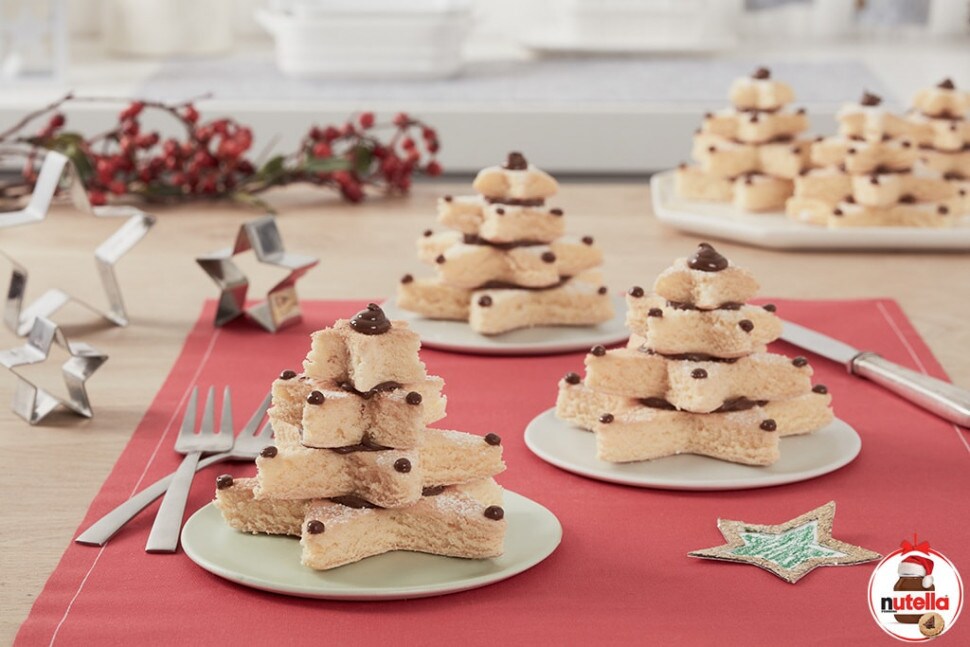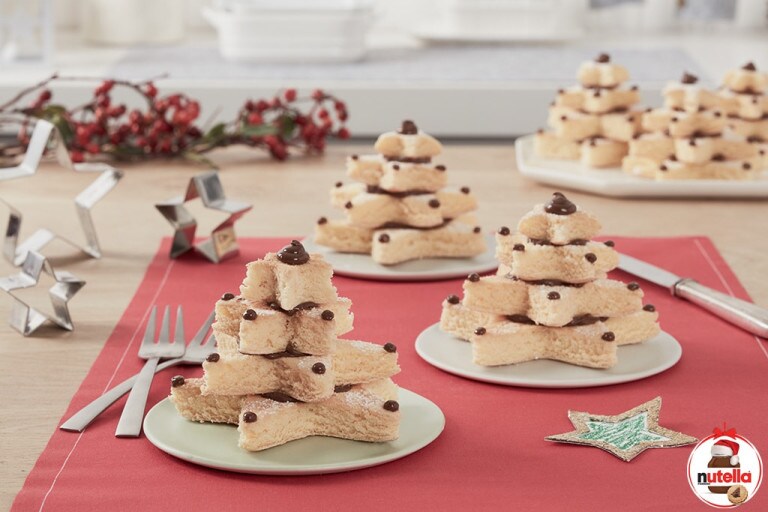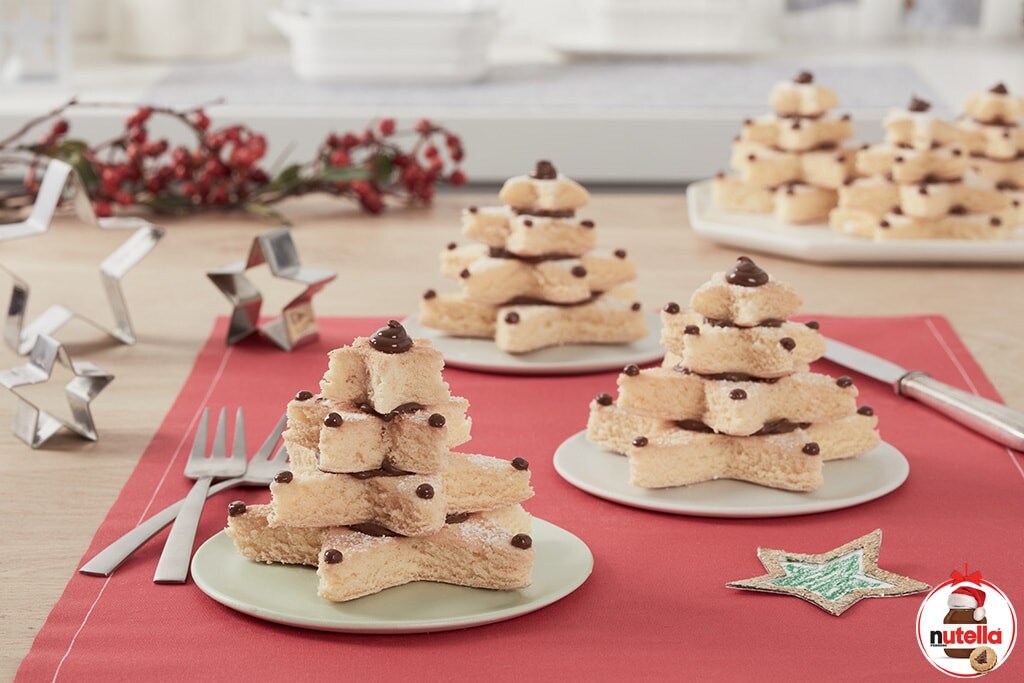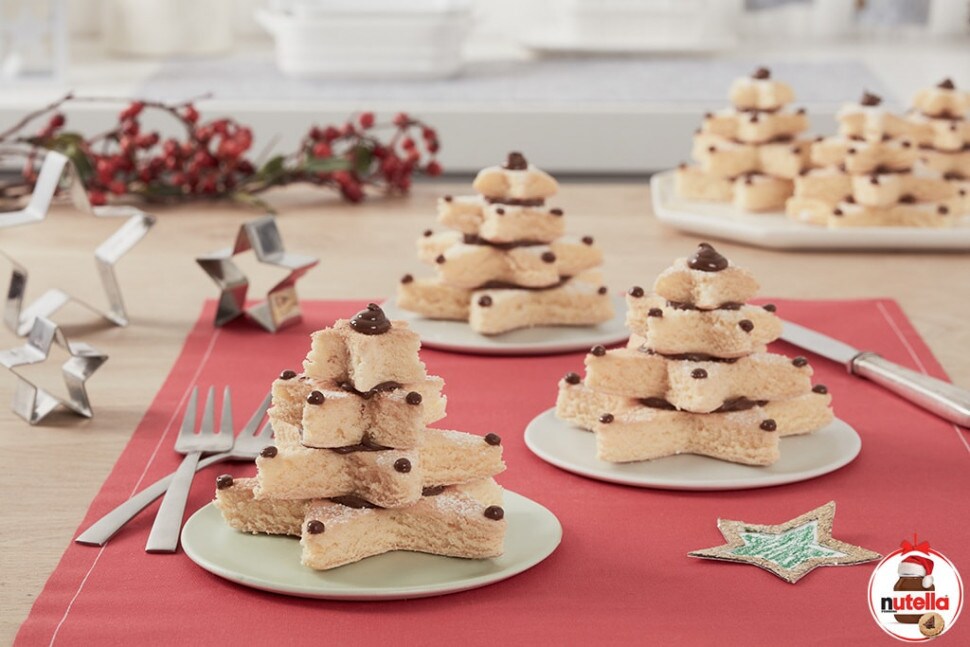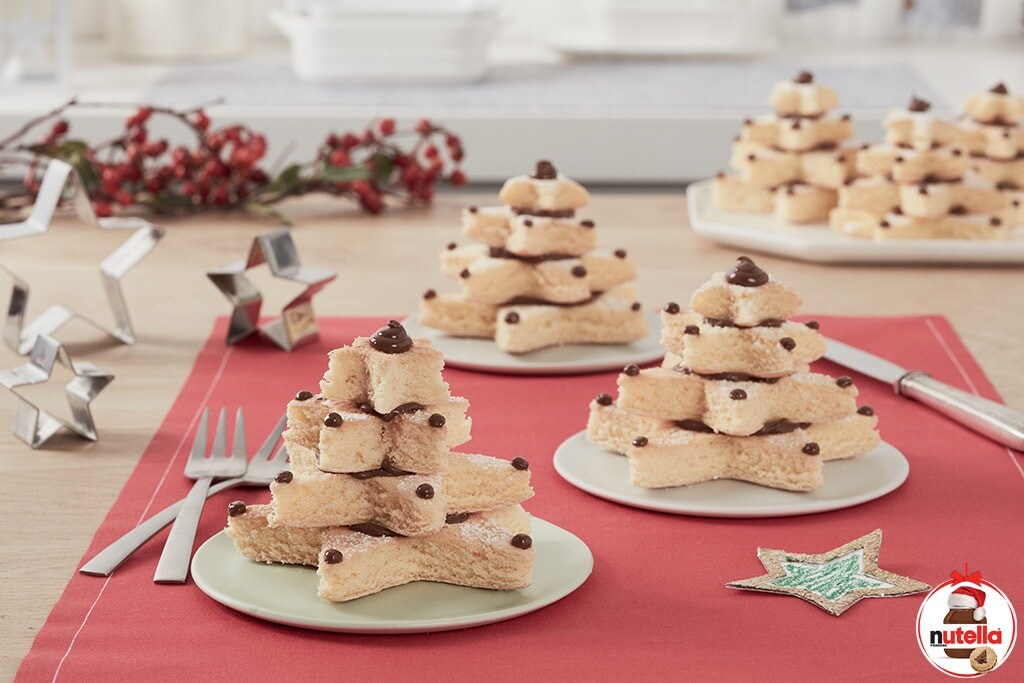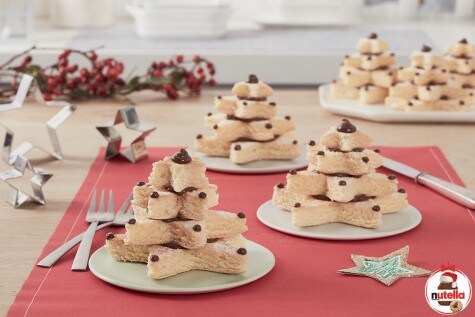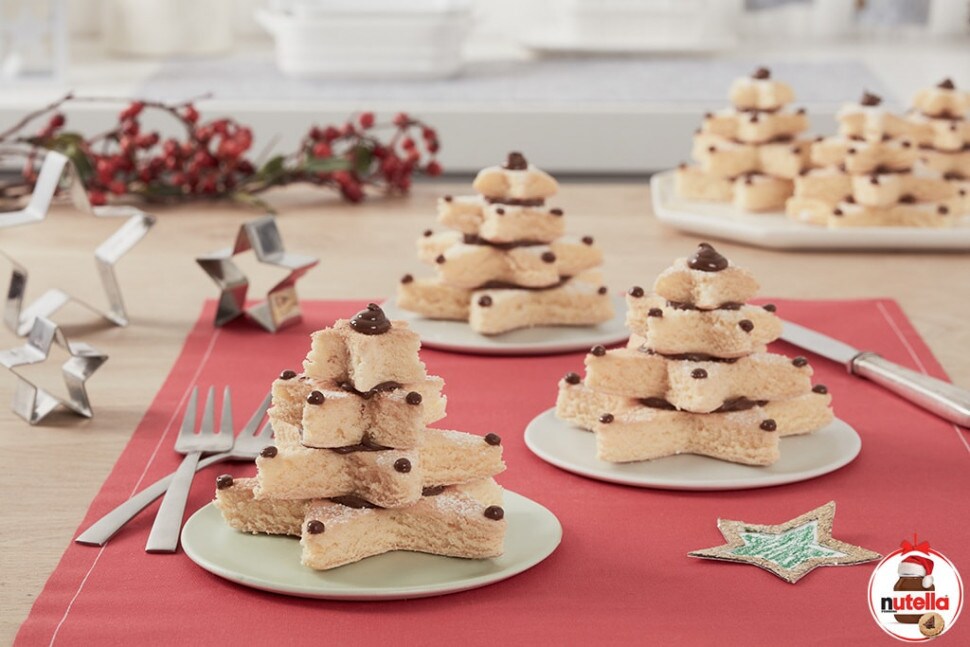 INGREDIENTS for 16 portions
100g (potato or corn) starch
METHOD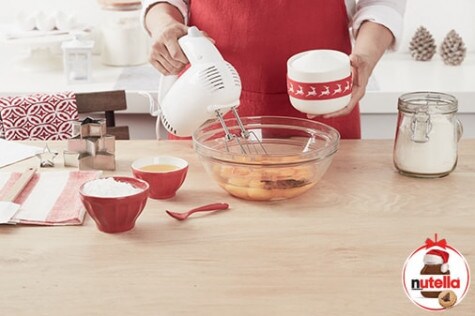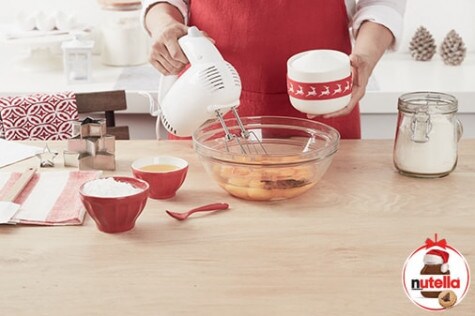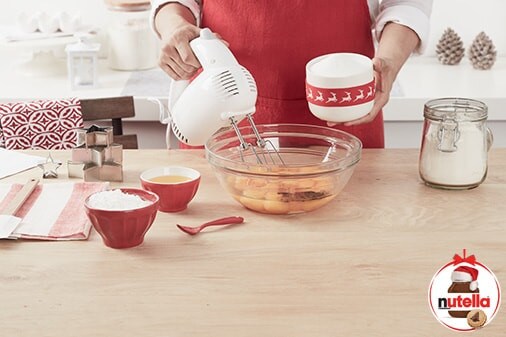 STEP 1
Split the vanilla pod lengthwise with a knife and scrape out the seeds with a teaspoon.
Beat egg yolks, whole eggs, granulated sugar, salt and vanilla seeds together.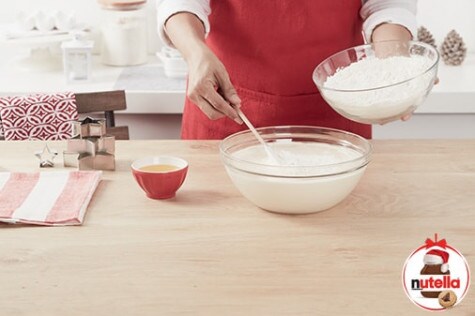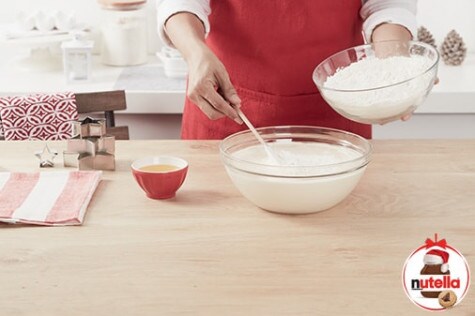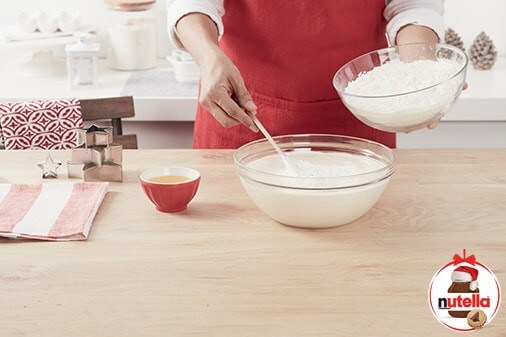 STEP 2
In a separate bowl, sift together the flour and the starch and delicately add to the eggs and sugar mixture.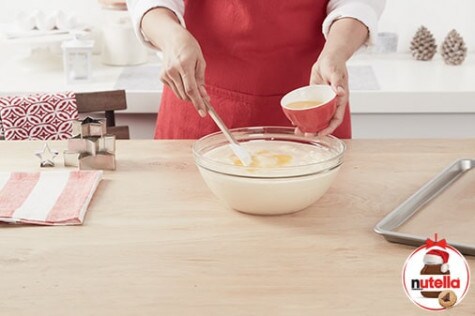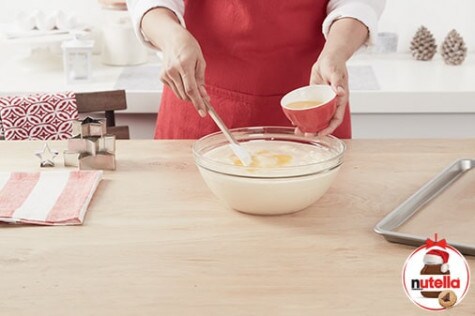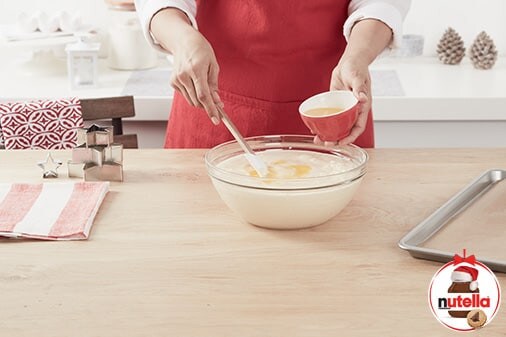 STEP 3
Lastly add the melted butter in a steady stream into the mixture.
STEP 4
Preheat the oven to 180°C (355°F).
Pour the batter in 2 oven trays lined with parchment paper and cook for 25 minutes (or until a toothpick inserted in the middle of the cake comes out clean).
Remove from the oven and let it cool down.
STEP 5
With a knife, trim the external crust from the cake.
Using different sizes of star cookie cutter, cut 4 stars to make the 4 layers of the Christmas tree. Repeat with the remaining cake.
STEP 6
Spread each star with Nutella® to stick the 4 stars together. Repeat with the remaining stars. Use 30g of Nutella in total for each tree.
Sprinkle with icing sugar and decorate the trees points with some dots of Nutella®