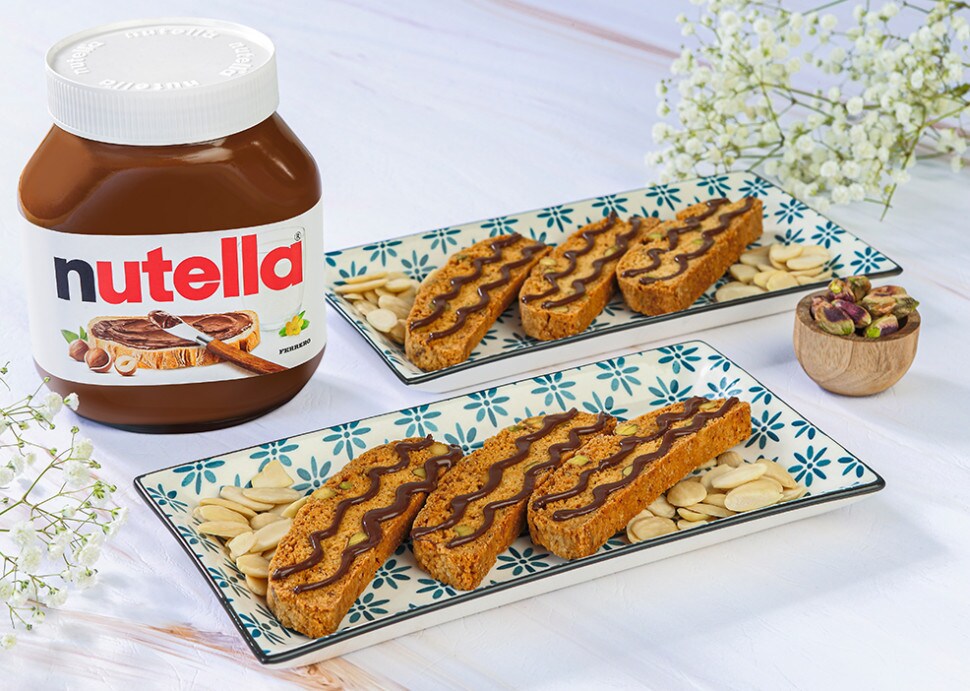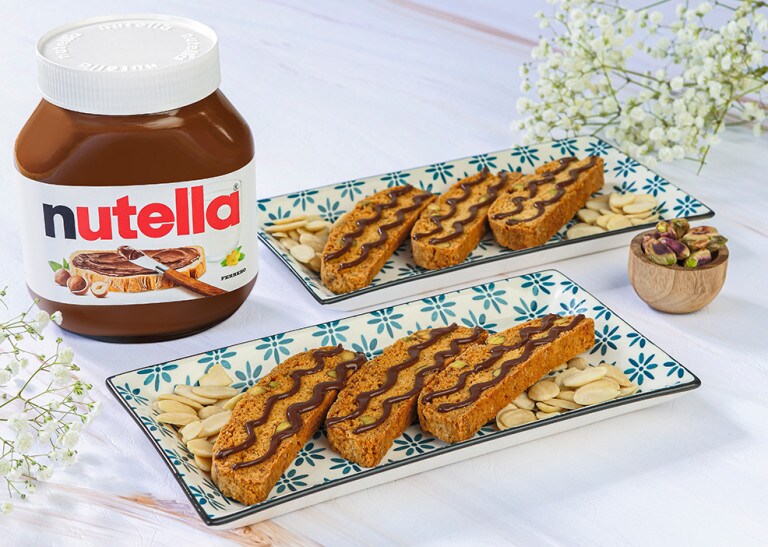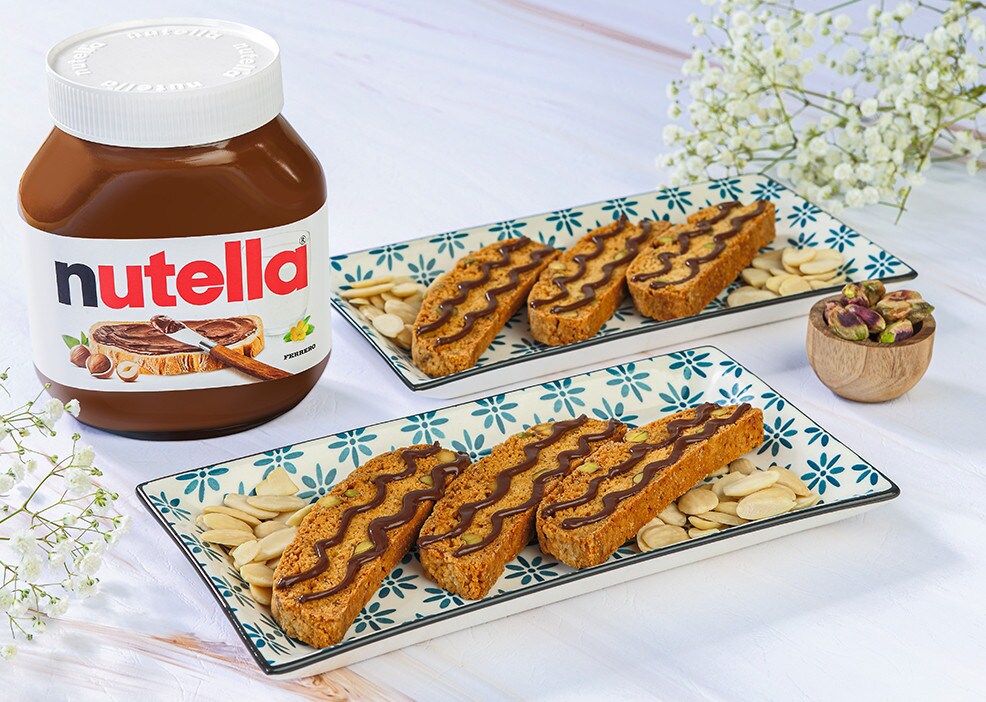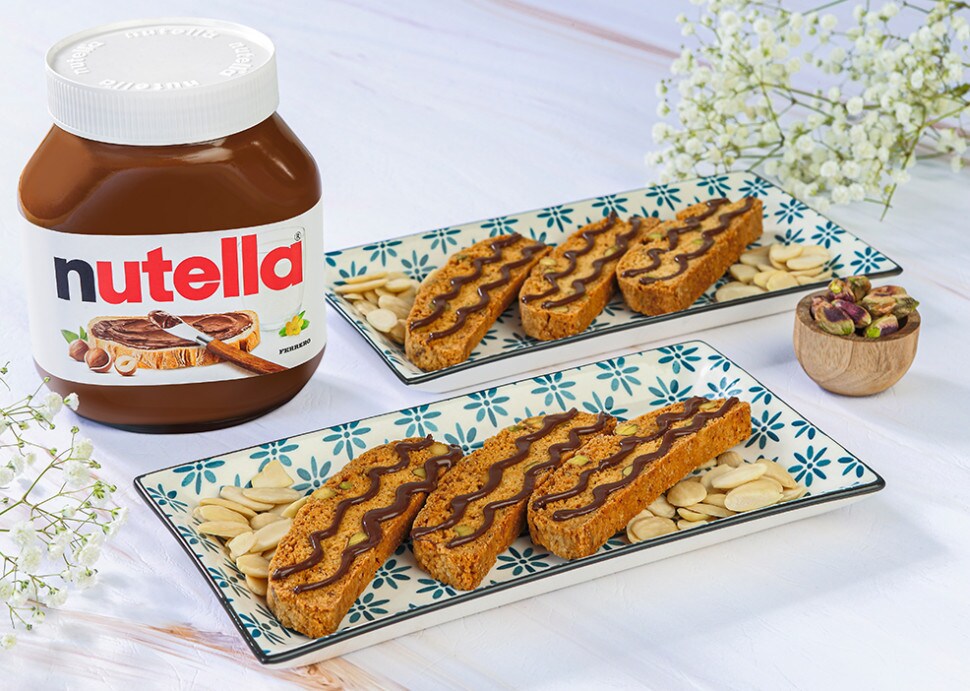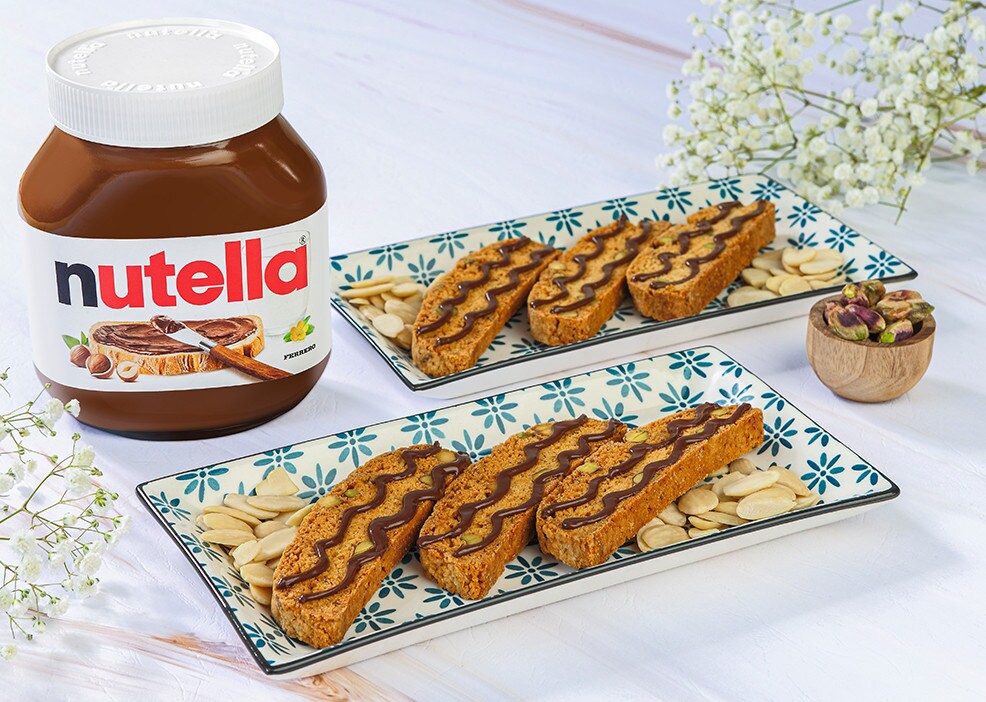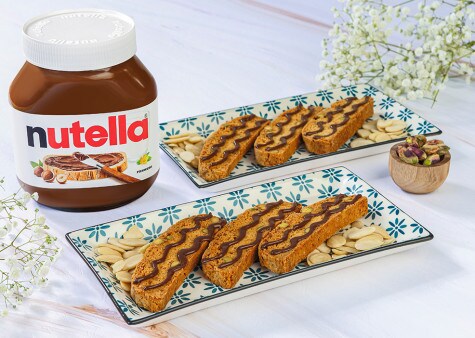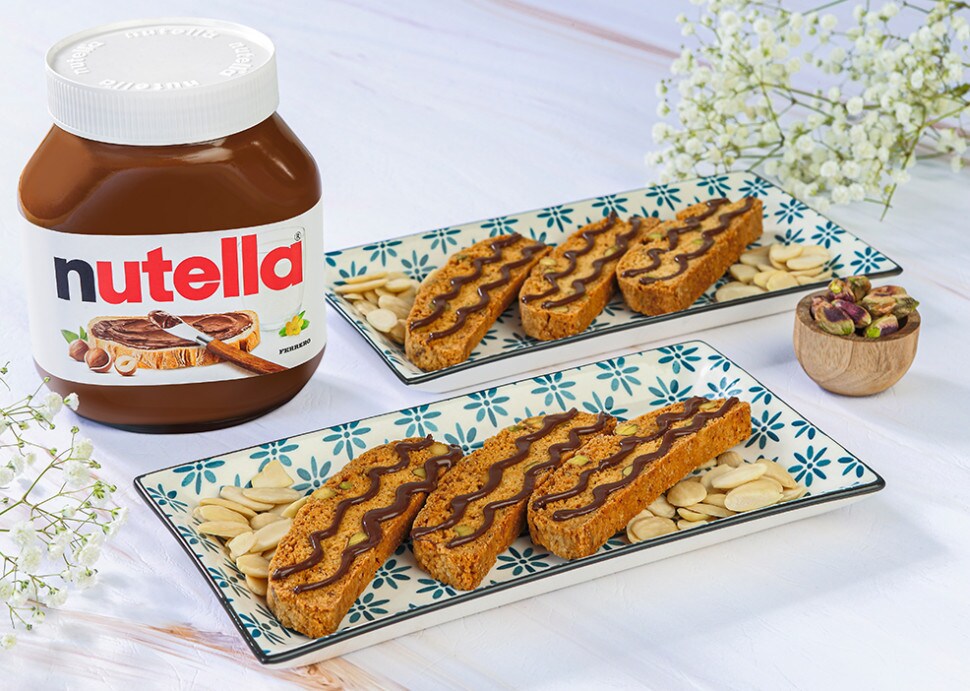 INGREDIENTS for 6-8 portions
500g flour

3 eggs

40ml oil

60g orange blossom water

8g baking powder

5g salt

15g sesame seeds

15g anis seeds

120g sugar

60g whole almond

120g Nutella®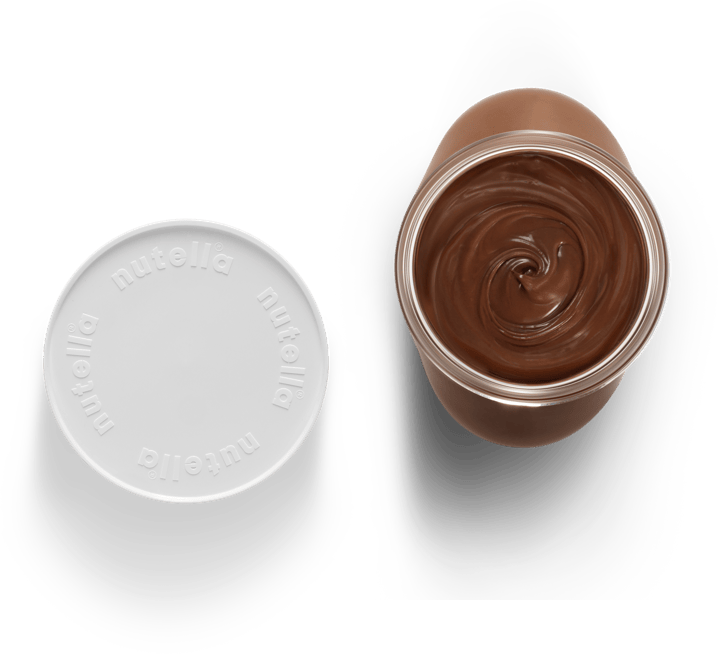 To prepare this delicious recipe, 15g of Nutella® per person is enough to enjoy!
METHOD
1

In a large bowl, mix all of the dry ingriedients. Add the eggs, oil and orange blossom water and mix well until a dough forms.

2

Knead the dough either by hand or in a food processor. Divide the dough in to small portions. Lightly oil your hands and the work surface and roll each portion of dough to form a long, thin roll. Place the rolls of dough on a baking sheet coverd with parchment paper and half bake in the oven at 180 degrees for 10-12 minutes.

3

Allow to completely cool before cutting in to small cookies using a knife. Return the individual portions to the baking sheet to bake a second time for 12-15 minutes, until they dry and are golden.

4

Remove from oven, allow to cool again completely then decorate to your own taste with Nutella®.