Oat Thumb Nutella® Cookie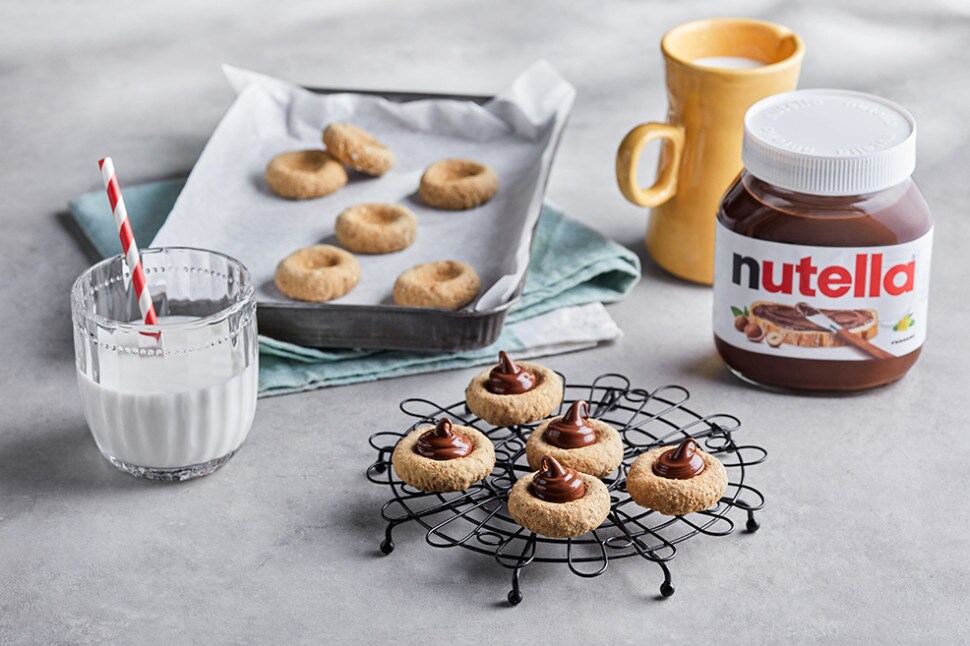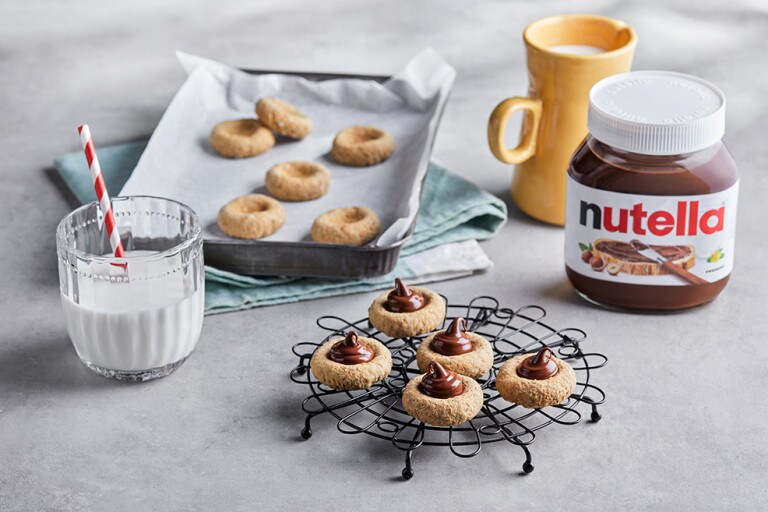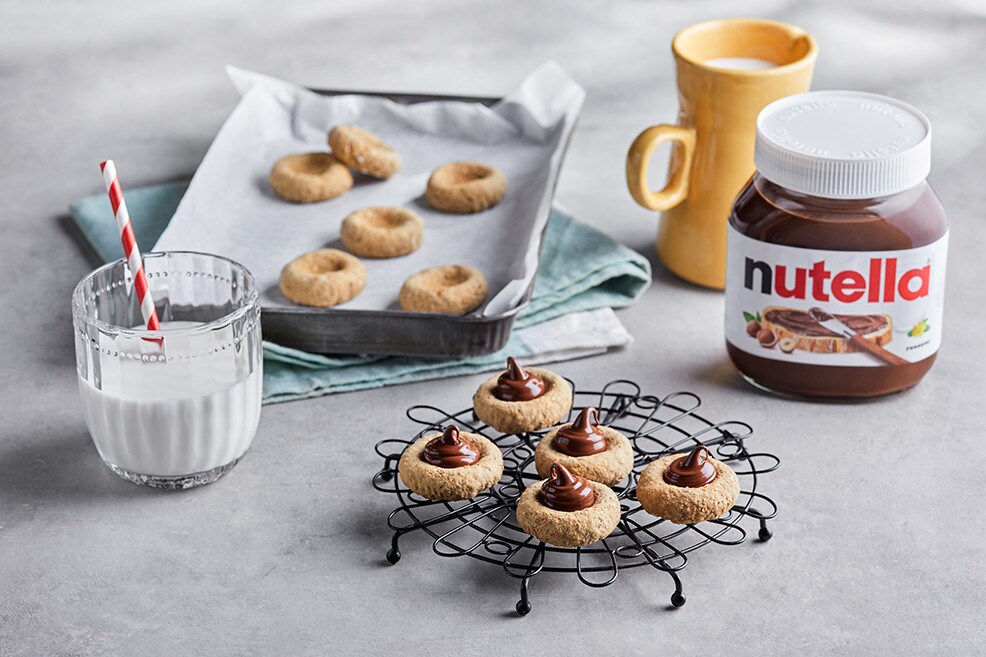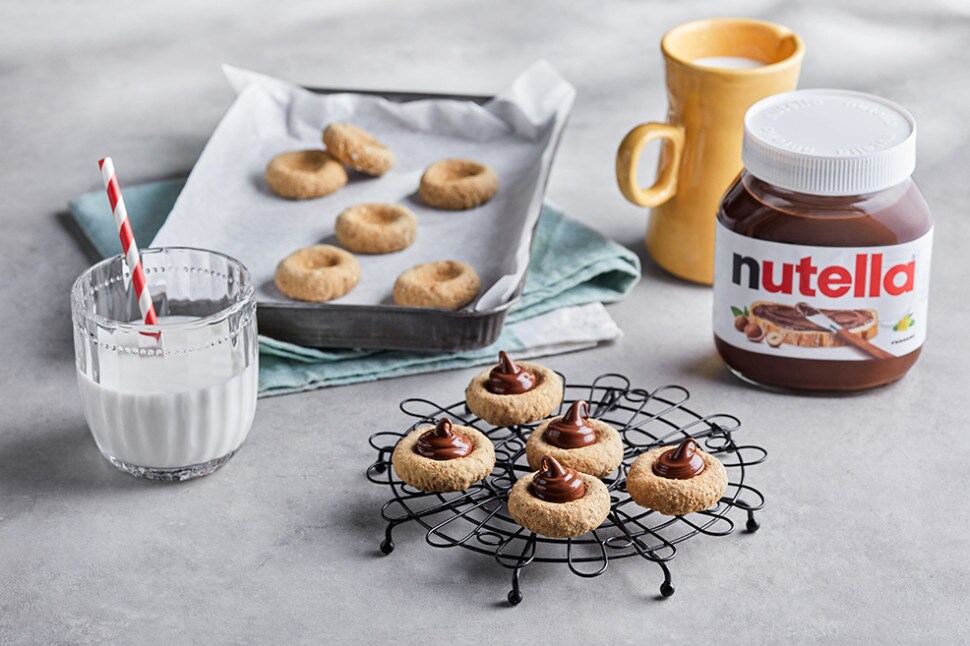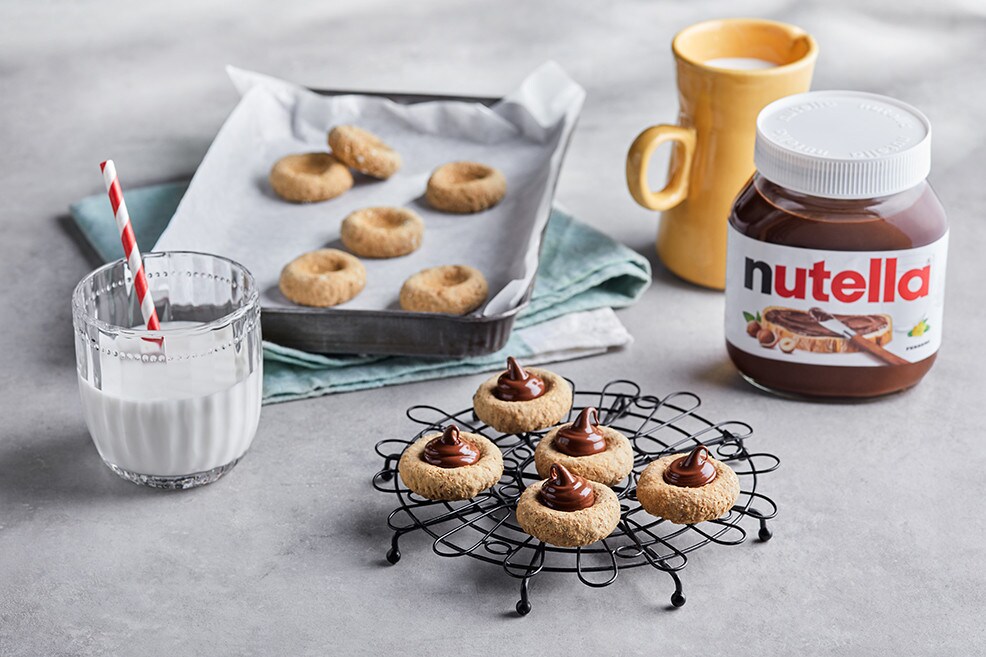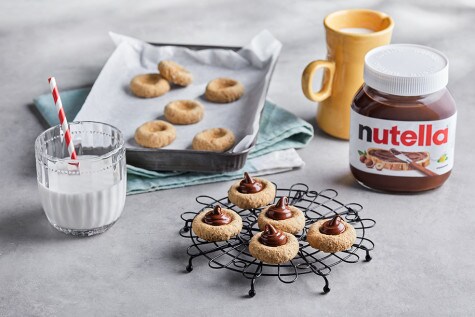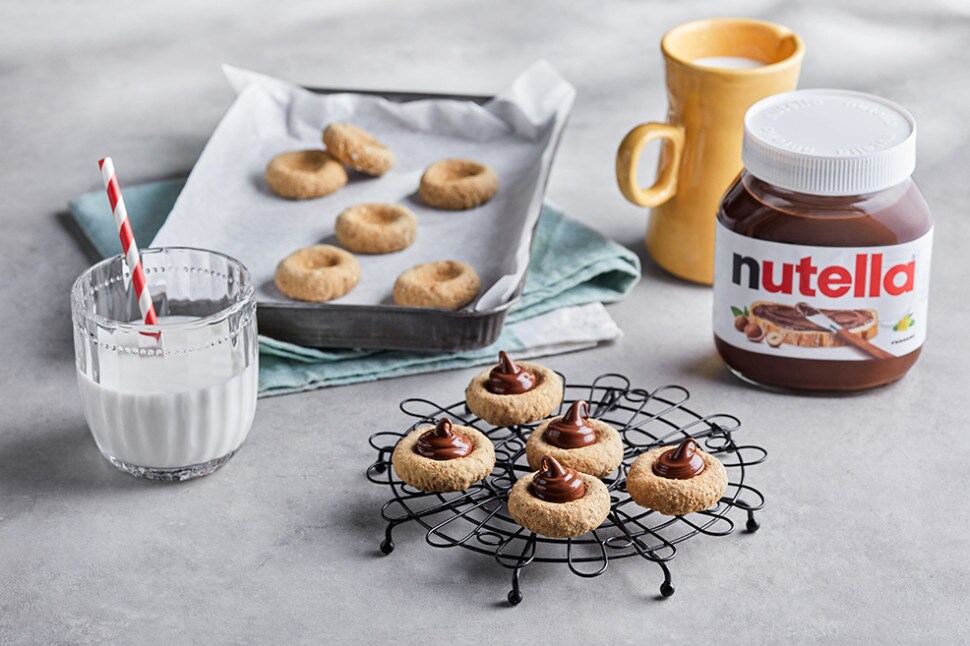 INGREDIENTS for 9-10 cookies
90g whole wheat flour, plus 10g extra for dusting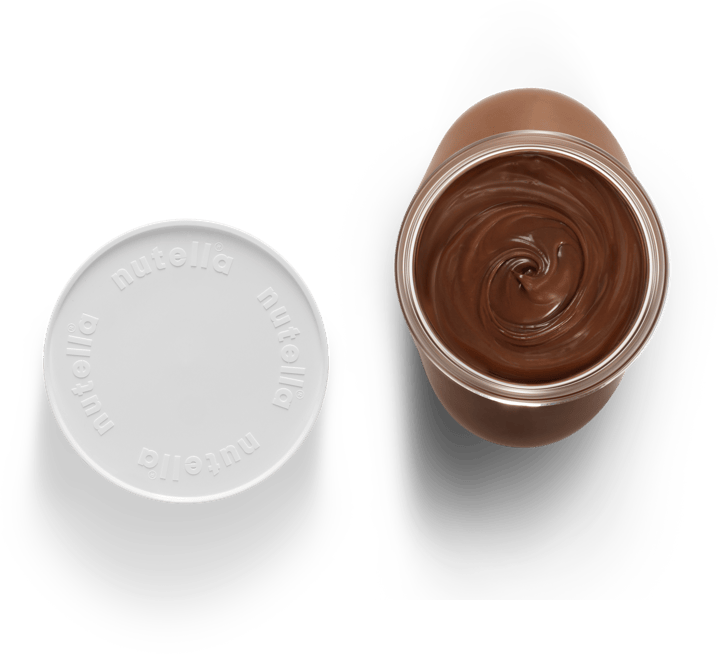 To prepare this delicious recipe, 15g of Nutella® per person is enough to enjoy!
METHOD
Mix oat flour, oat flakes, whole wheat flour and salt. Add molasses and milk. Use a spatula or your hand to mix and bring the dough together into a ball. Place dough in the fridge for 20 minutes.
When you decide to bake, pre-heat oven to 180°C. Line tray with parchment paper.
Use your hands to create a ball (about 25g each), then use your thumb to push down the dough ball. Place it on the oven tray and repeat for the rest of the dough.
Place in the oven for 15 minutes.
Let it cool. Use a teaspoon to drop about 10g Nutella® in each thumb space.
Serve with a cup of milk.