Doigt de Fatima with Nutella®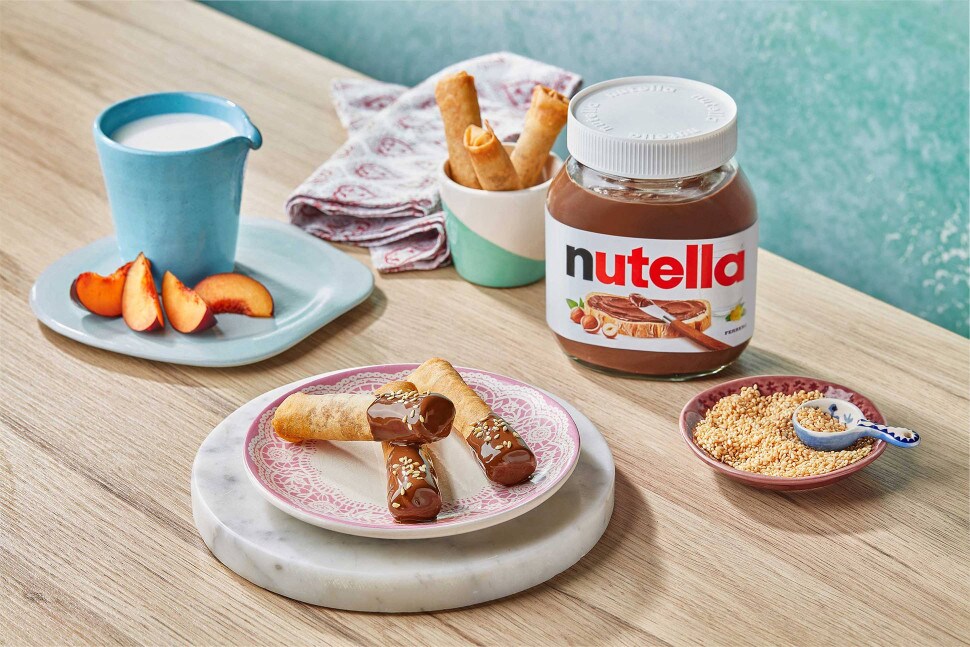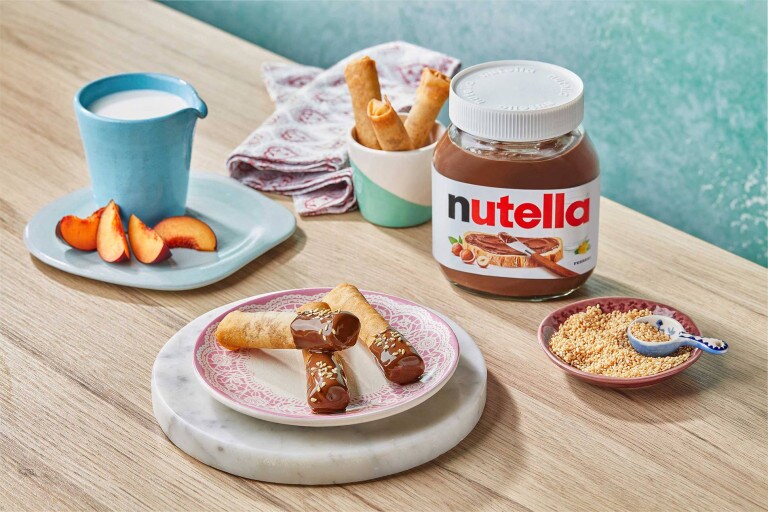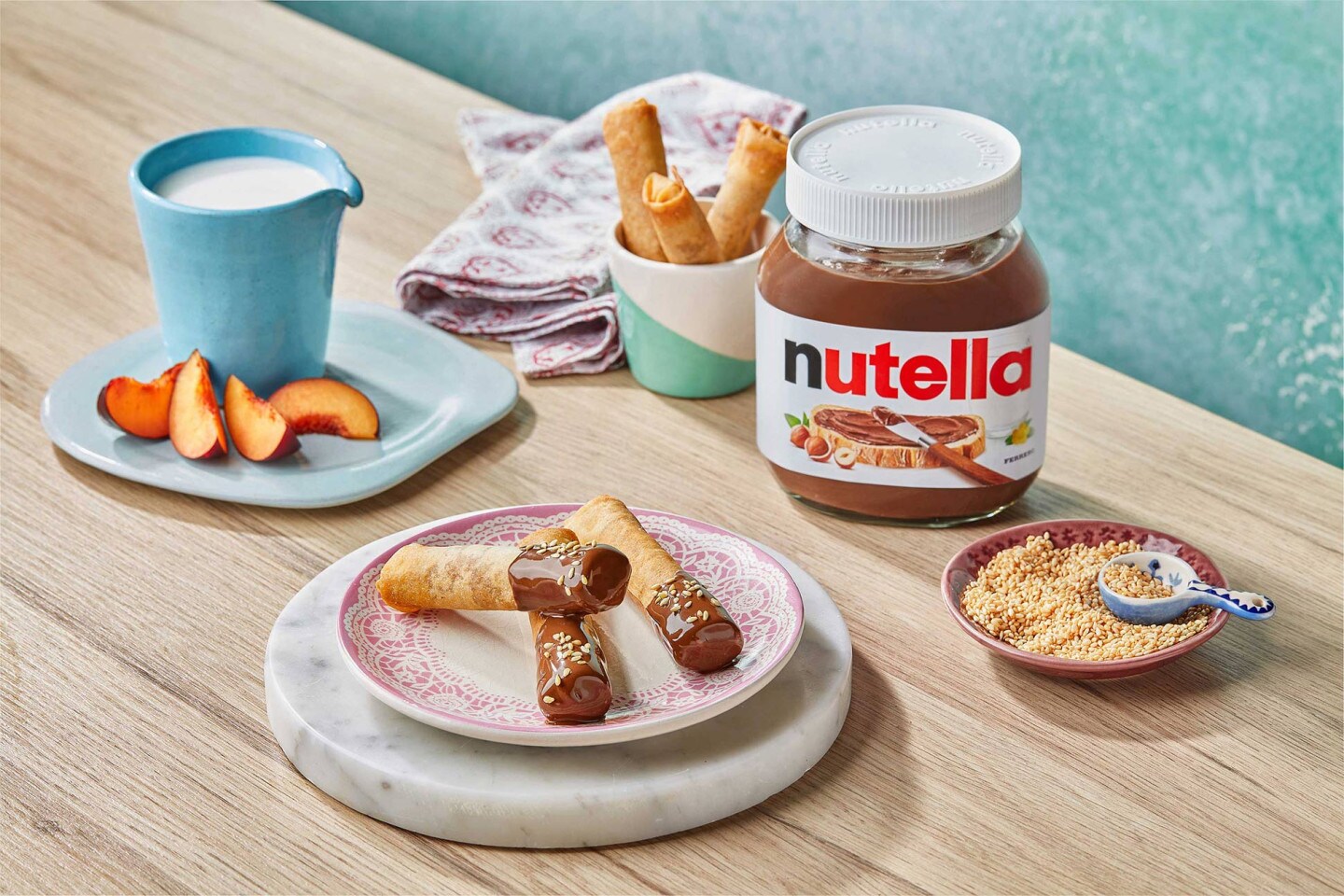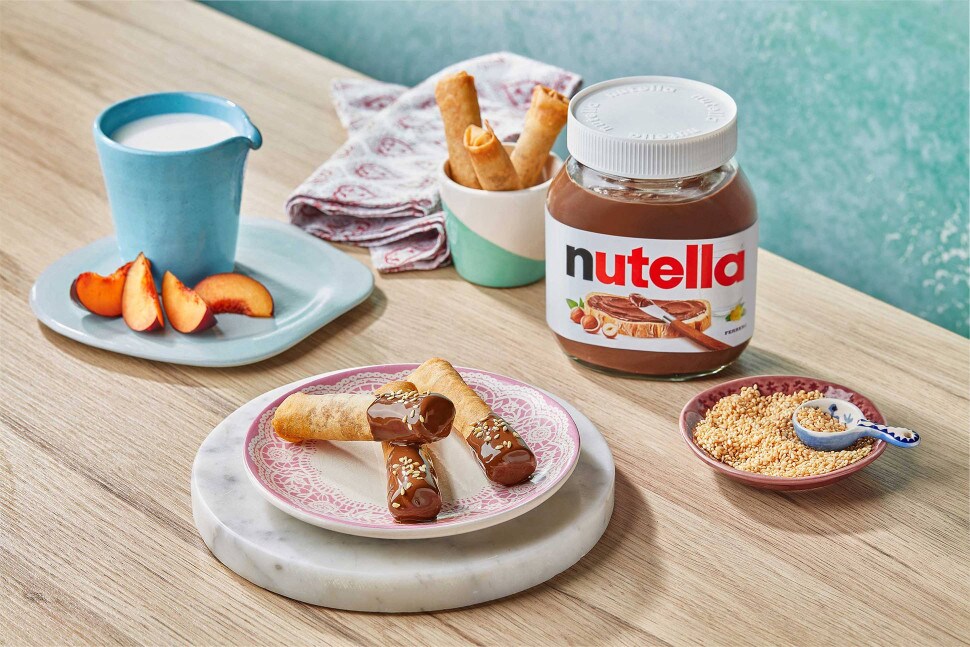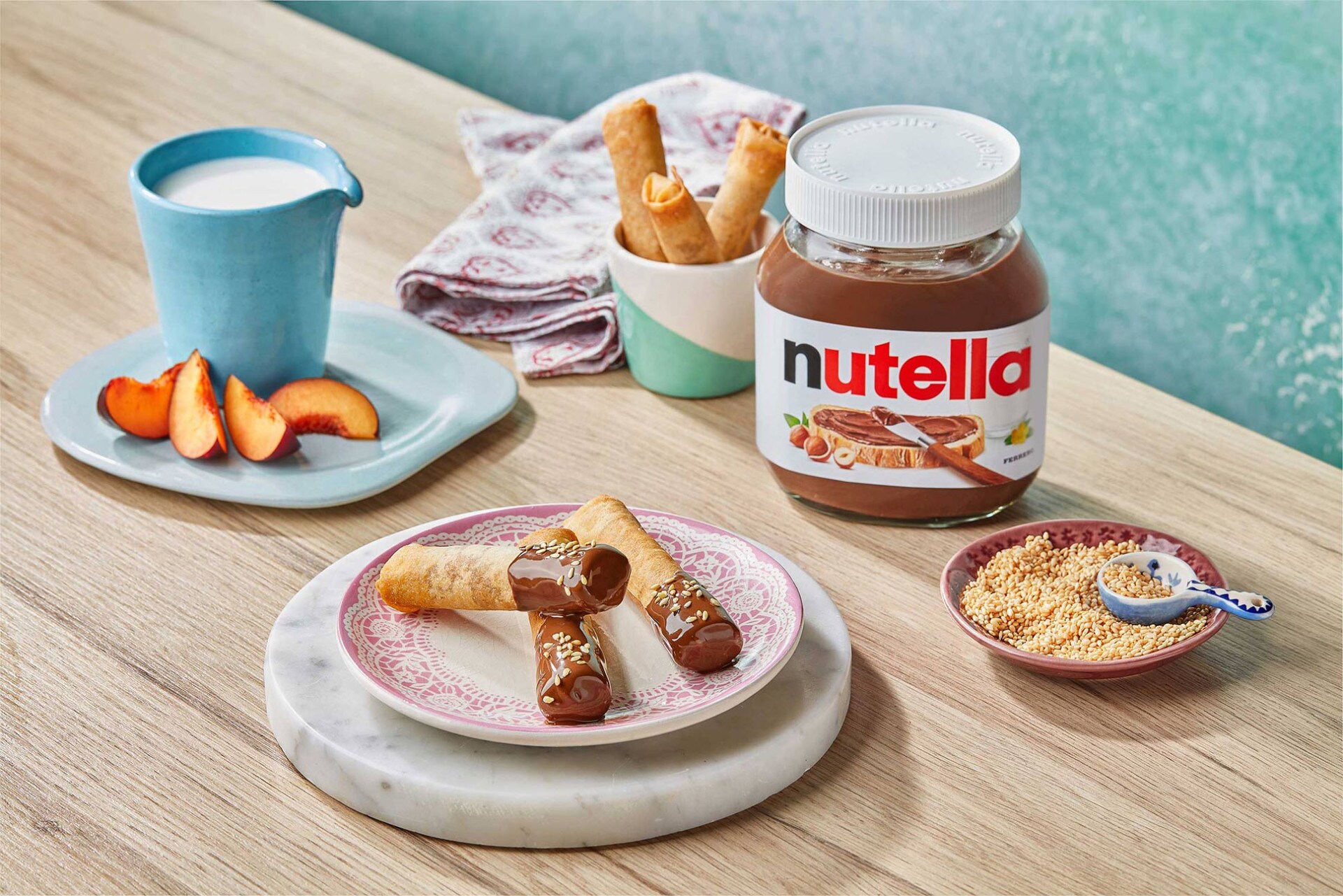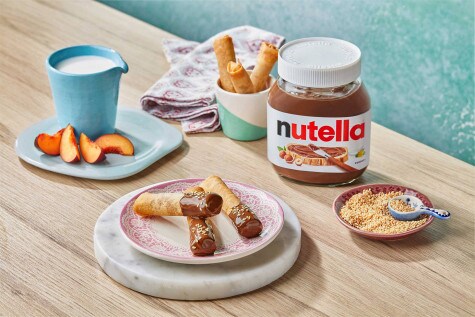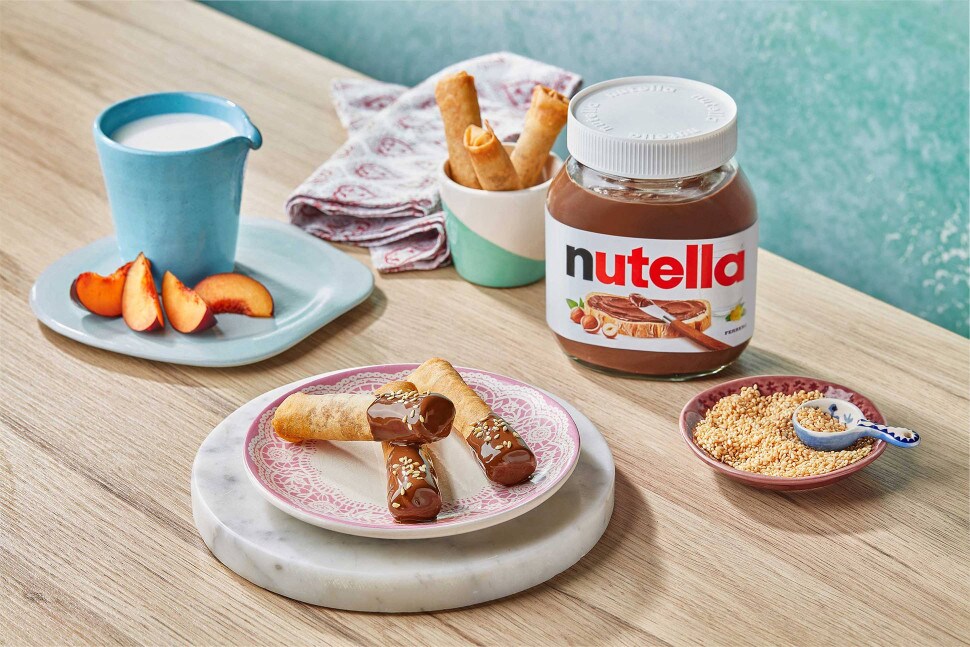 INGREDIENTS FOR 20 SERVINGS
300g Nutella® (15g per serving)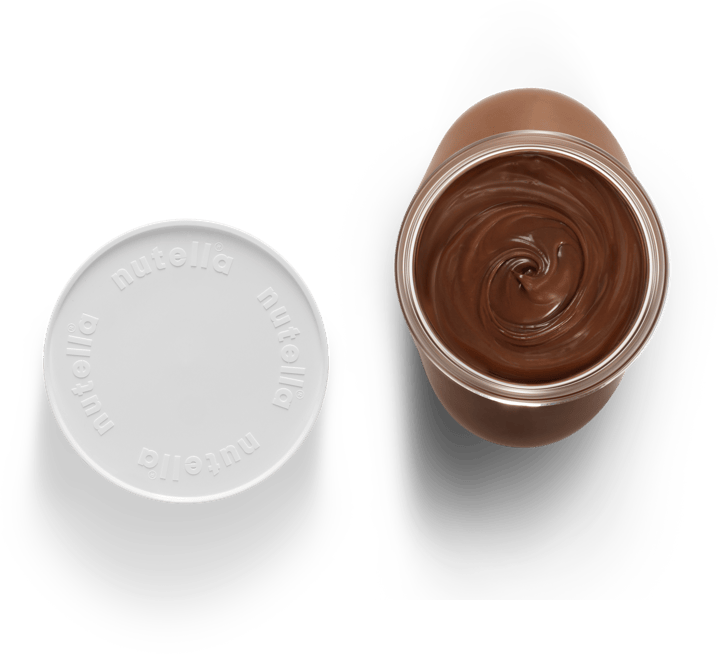 To prepare this delicious recipe, 15g of Nutella® per person is enough to enjoy!
METHOD
Mix the almond powder with the sugar and the cinnamon.
Transfer the previous mixture to a bowl and add the water while mixing to obtain a wet sand texture.
Don't hesitate to adjust the amount of water if the stuffing seems too dry.
Cut your pastry sheets in 2. Fold one half in 2, place a little stuffing, and then fold in the shape of spring rolls.
Finish by brushing the end of the pastry sheet with the beaten egg, then close your mini spring rolls.
Keep doing this until you run out of ingredients.
Immerse your cigars in a hot oil bath for about 3 minutes on each side. Place immediately on absorbent paper.
Drizzle with Nutella® (15g per serving) and sprinkle with some sesame seeds.