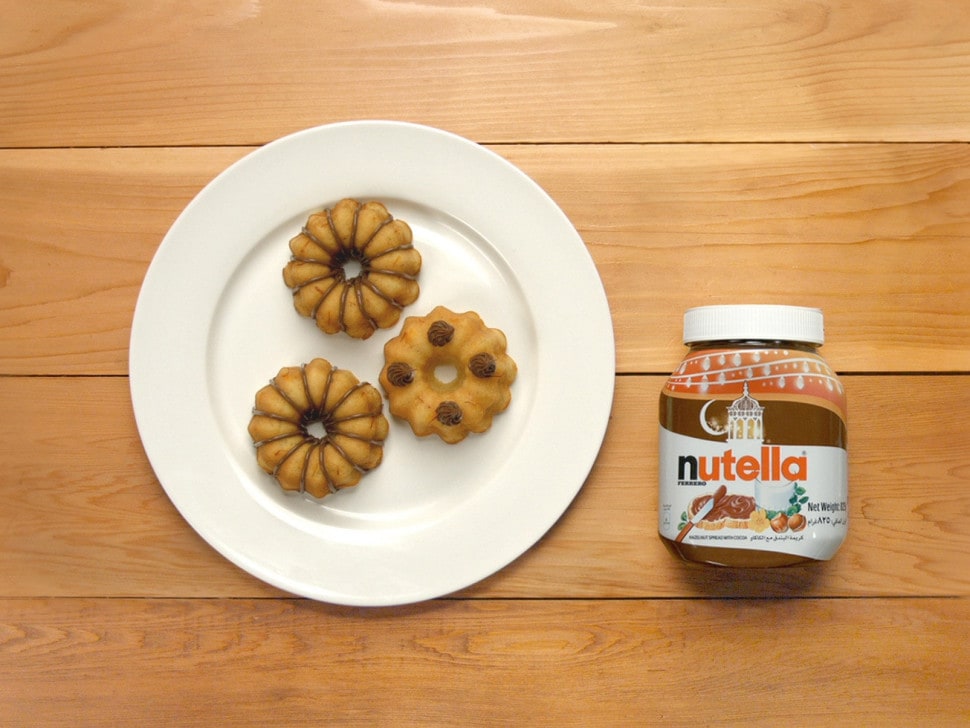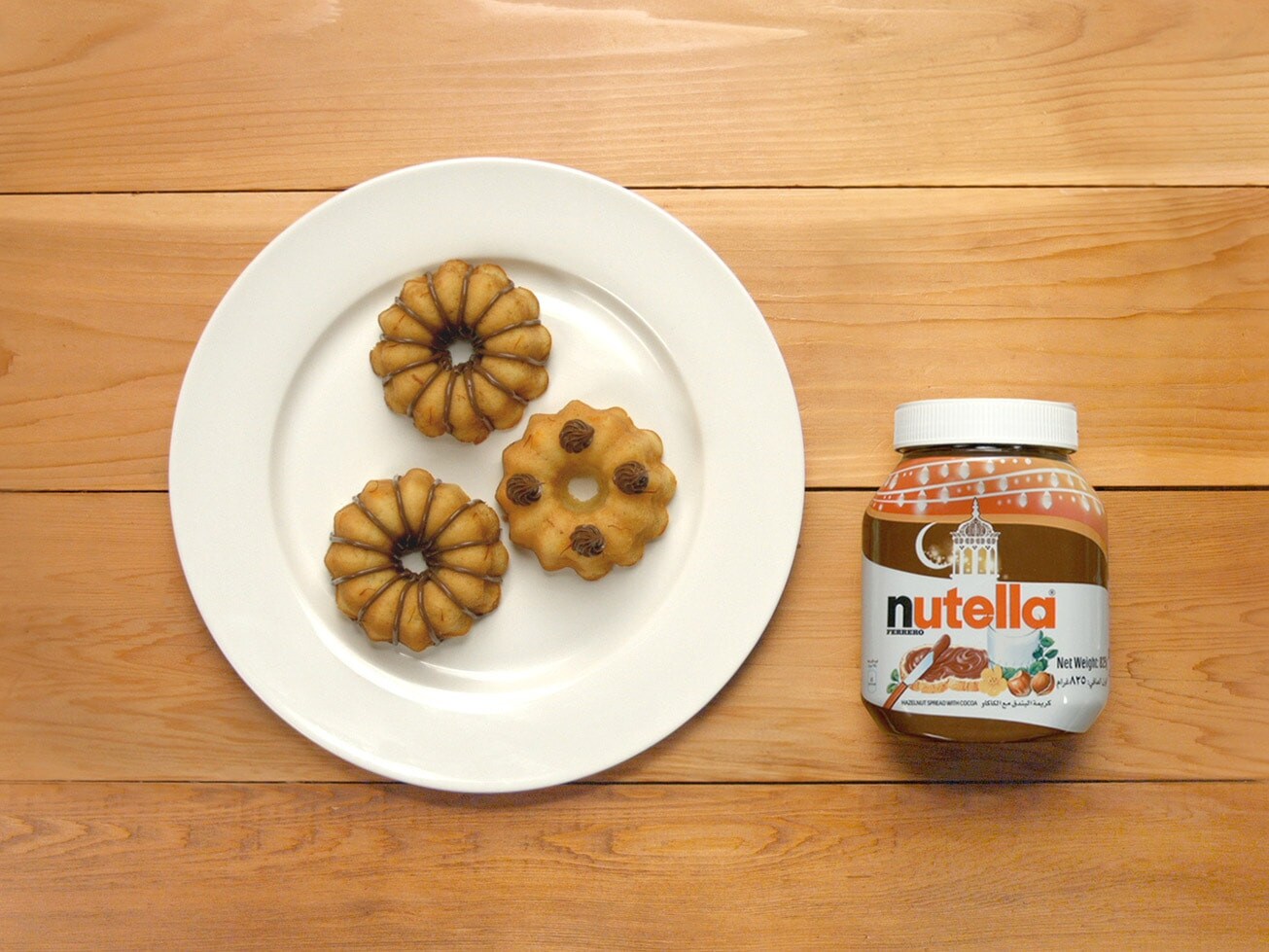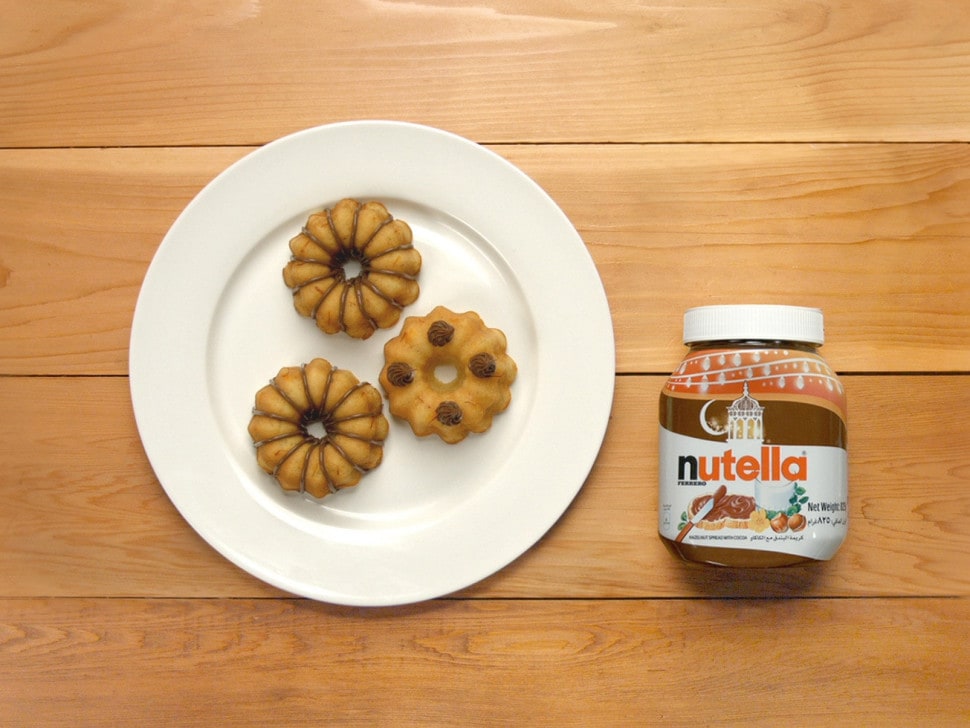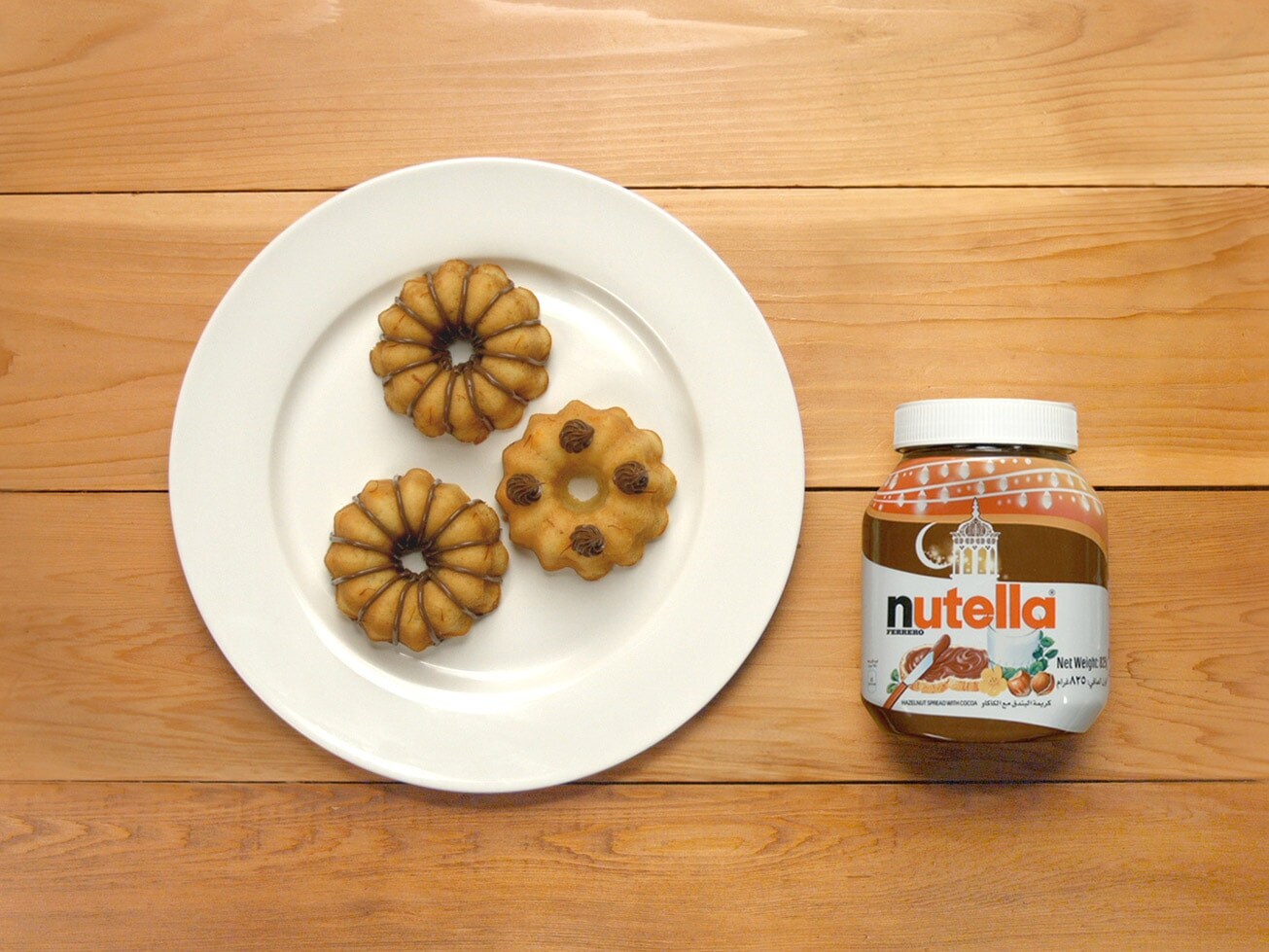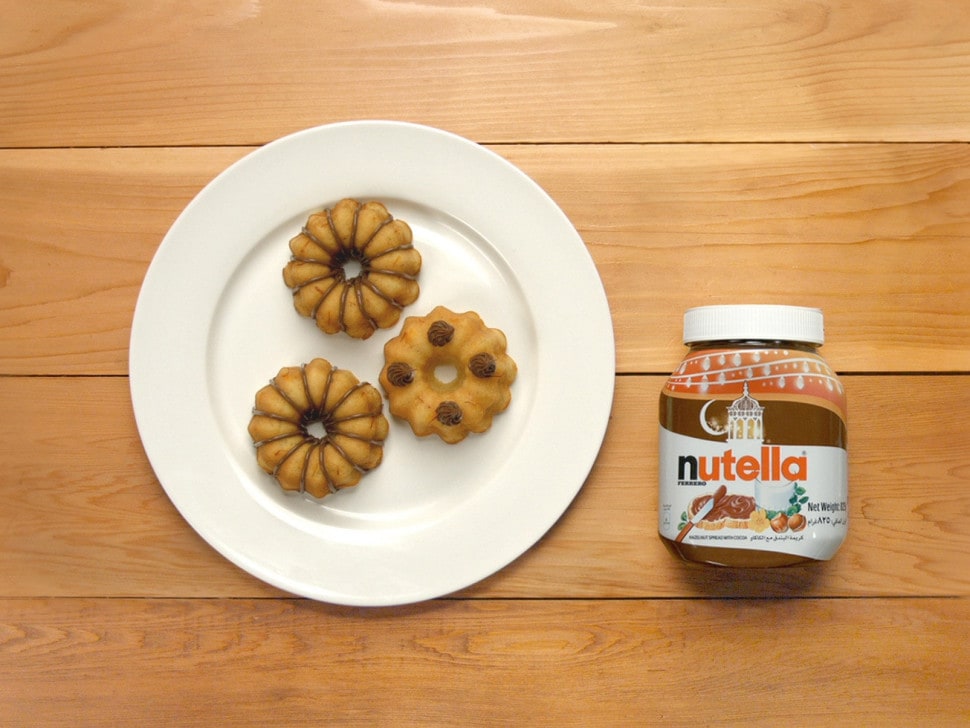 INGREDIENTS for 6 portions
1 tablespoon baking powder
1 tablespoon ground cardamom
1 teaspoon vanilla essence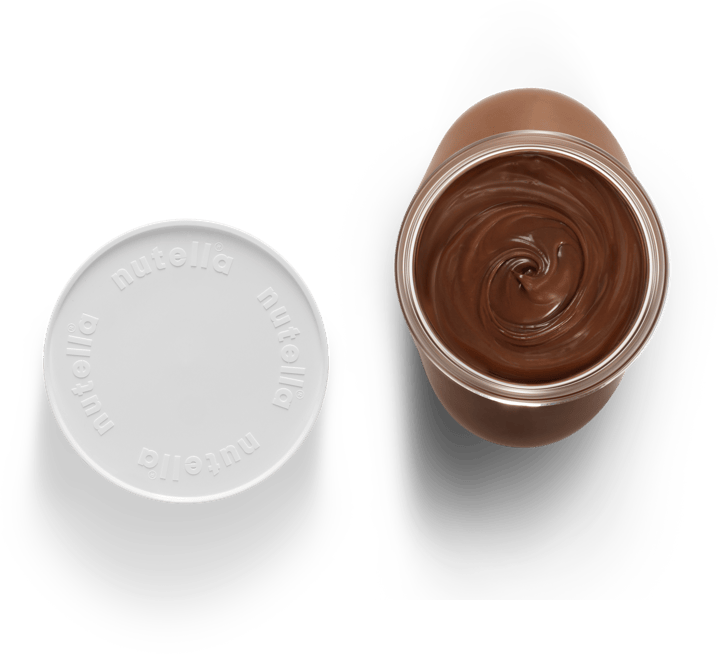 To prepare this delicious recipe, 15g of Nutella® per person is enough to enjoy!
METHOD
1
Heat the oven to 180˚C. Butter and flour small cake moulds.
2
Soak the saffron in the milk for 2 minutes. Sift the flour, baking powder, salt and cardamom together.
3
In a bowl, beat the sugar and eggs together until you get a light creamy mixture.
4
Mix the oil and yoghurt together, then add the flour and the saffron to the mix and whisk together.
5
Distribute the batter in the moulds and bake for 12 minutes until golden. Let them cool and decorate with Nutella® before serving.