Tropical Banana Pancakes with Nutella®, Passionfruit & Toasted Coconut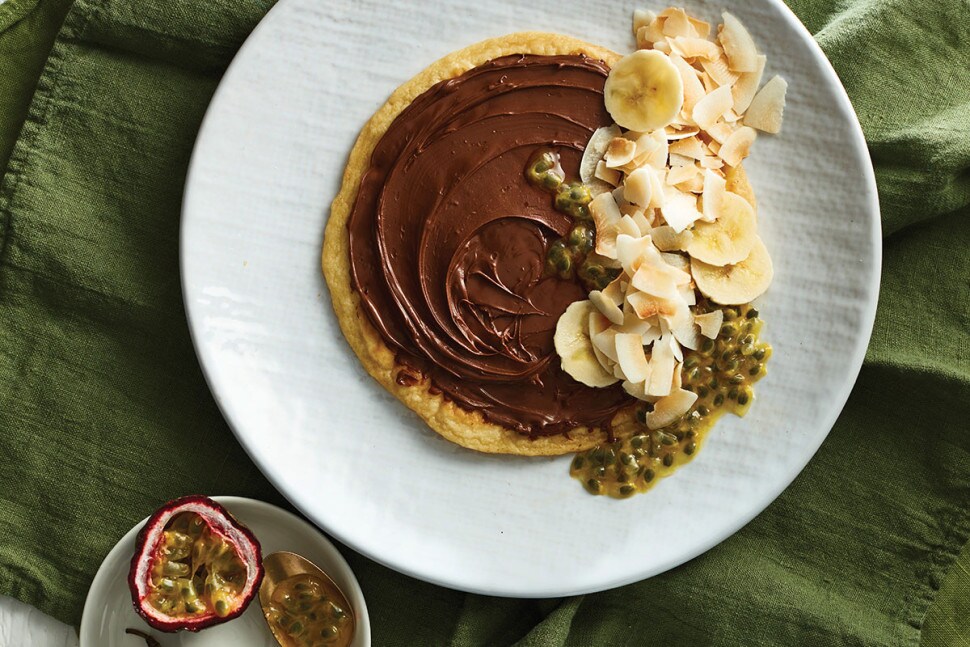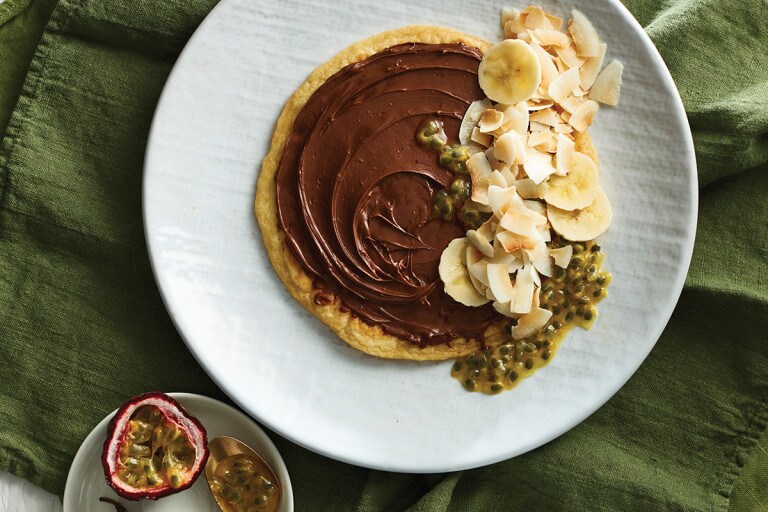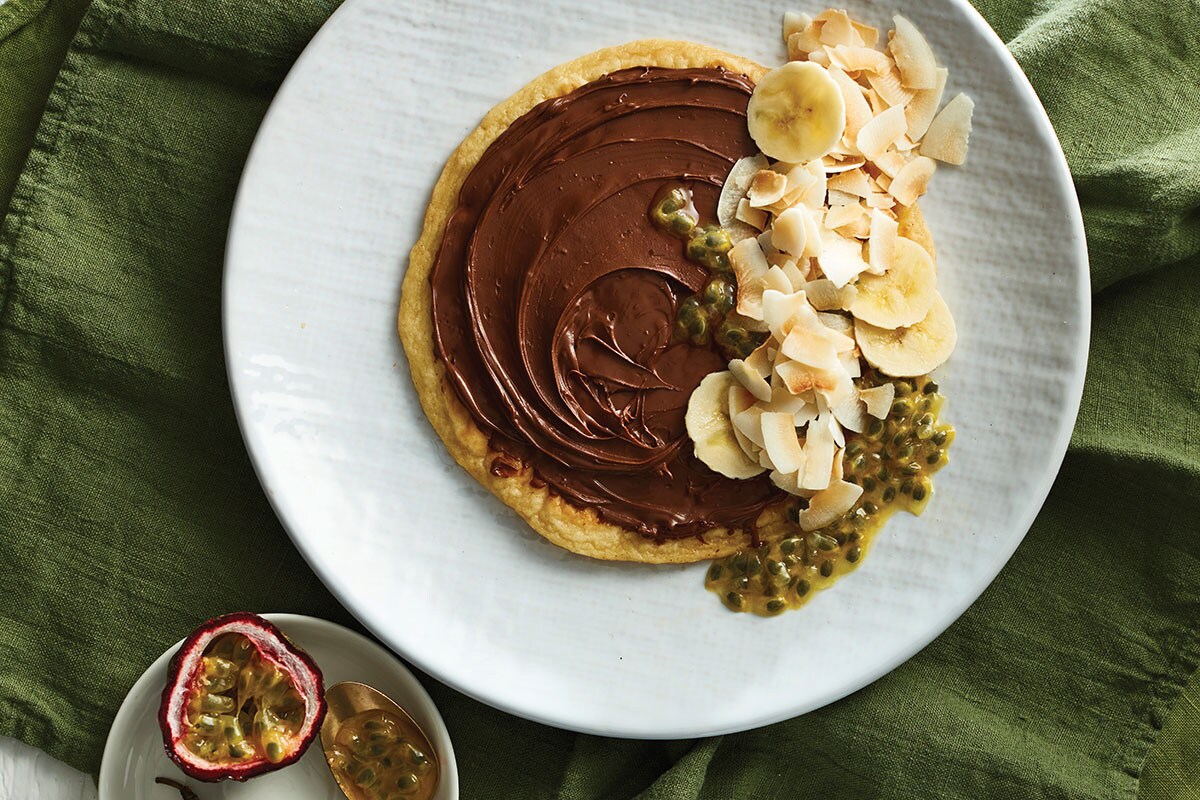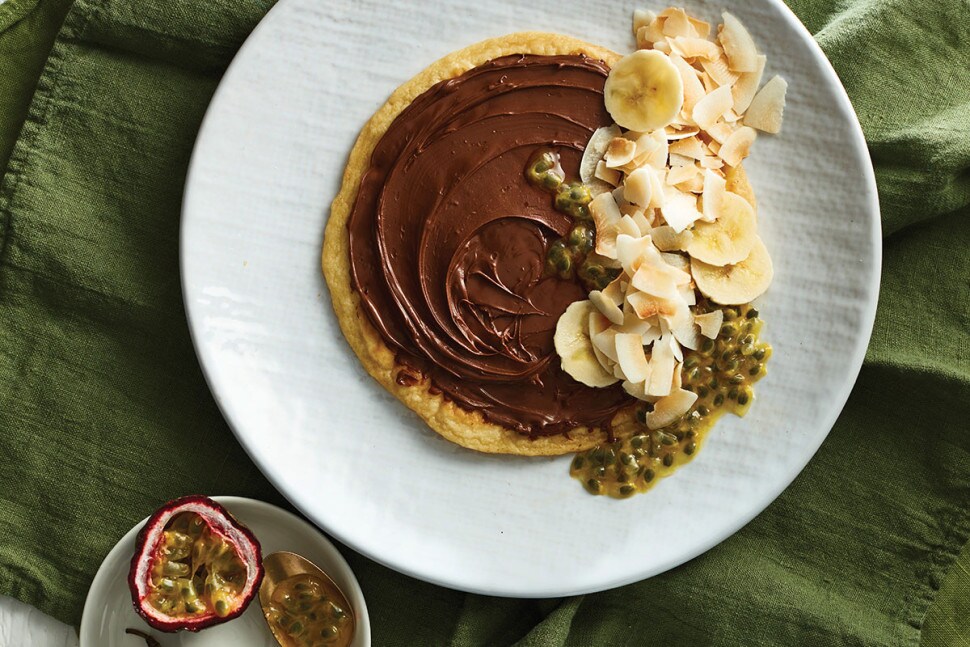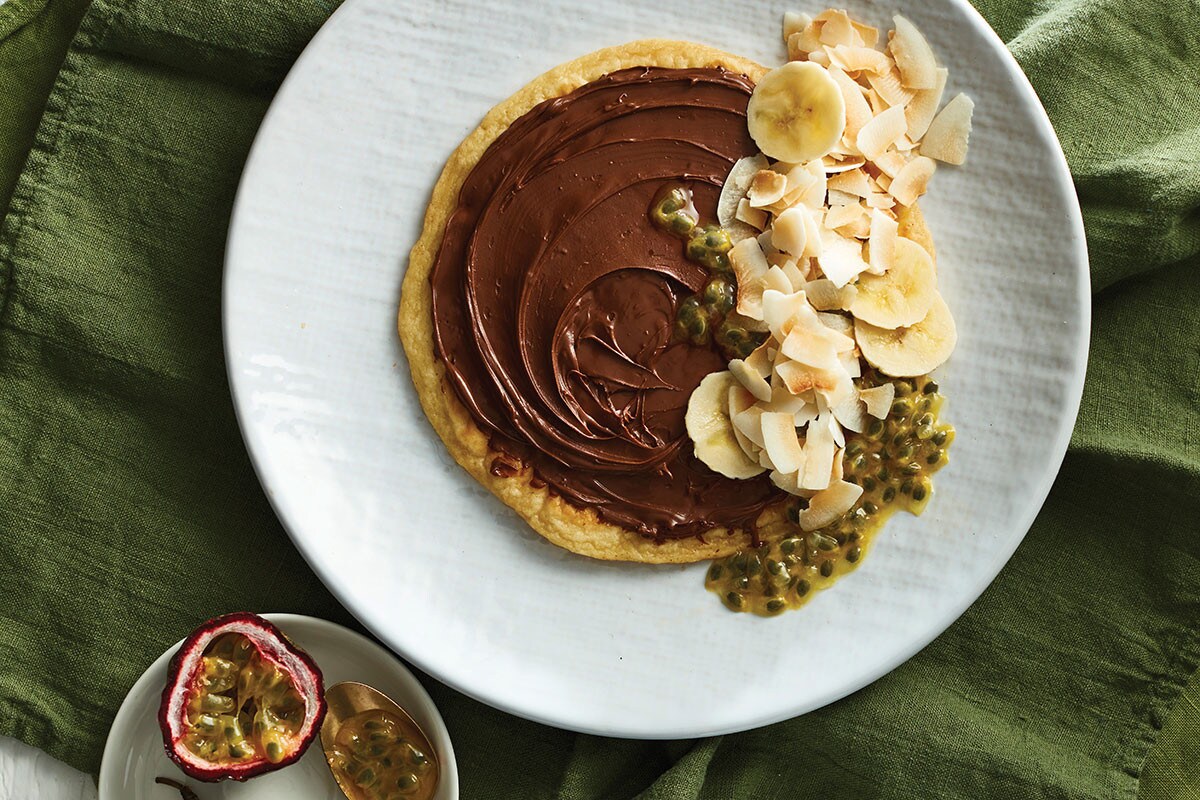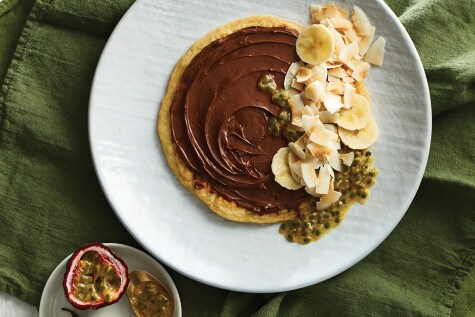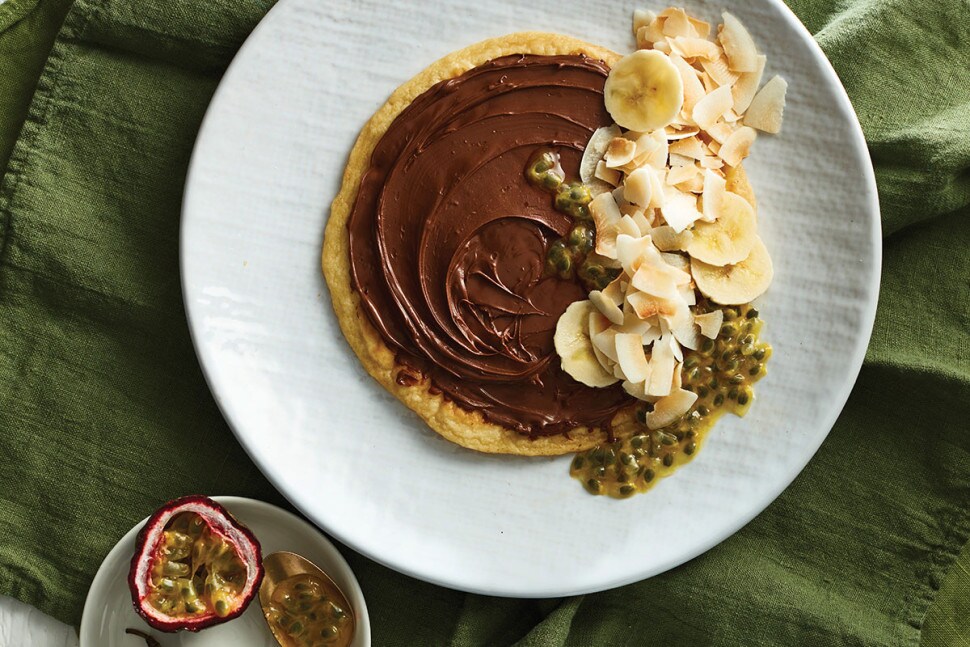 INGREDIENTS FOR 6 Serves
Pancakes:
2 tablespoon Baking Powder
1 cup of Milk (Full cream milk is ideal)
2 tablespoon Vegetable Oil
2 Over-ripe Australian Bananas, mashed
1 cup Coconut Flakes (tasty tip: you can buy them toasted to save time)
To Serve:
15g (1 tablespoon Nutella®) per Pancake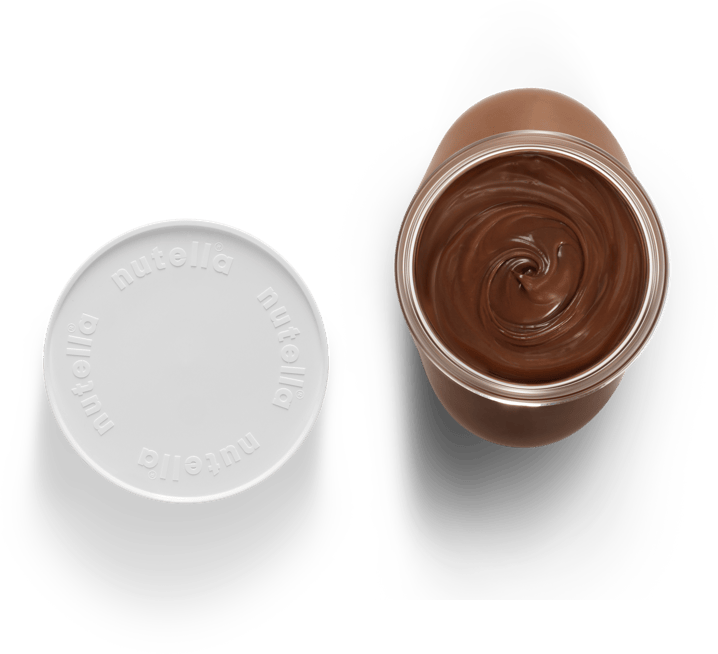 To prepare this delicious recipe, 15g of Nutella® per person is enough to enjoy!
METHOD
Mix the flour, baking powder and salt. In a separate bowl, combine the milk, egg, vegetable oil and over-ripe bananas together. Stir the flour mixture into the gooey banana mixture.
Set the oven to 160°C and toast the coconut for 5 minutes or until golden. Set aside. Or, use your store-bought toasted coconut flakes.
Over medium-high heat, heat an oiled frying pan. Take ¼ cup of batter and pour into the pan. Cook until each side is golden brown, approx 1–2 minutes per side. Remove from the pan and keep warm in the oven until ready to serve. Repeat with remaining batter.
To serve your tropical pancakes, spread each one with Nutella®, top with the toasted coconut flakes and passionfruit, and get ready for some morning smiles!
Share the recipe with the hashtag #nutellarecipe