Nutella® Ricotta Pancakes by Katherine Sabbath
Ricotta pikelets are a little more extra special than the average pancake.
Super fluffy and moist bite-sized treats, with a light cheesecake flavour.
These are easy to whip up and just lovely served with Nutella® and fresh berries!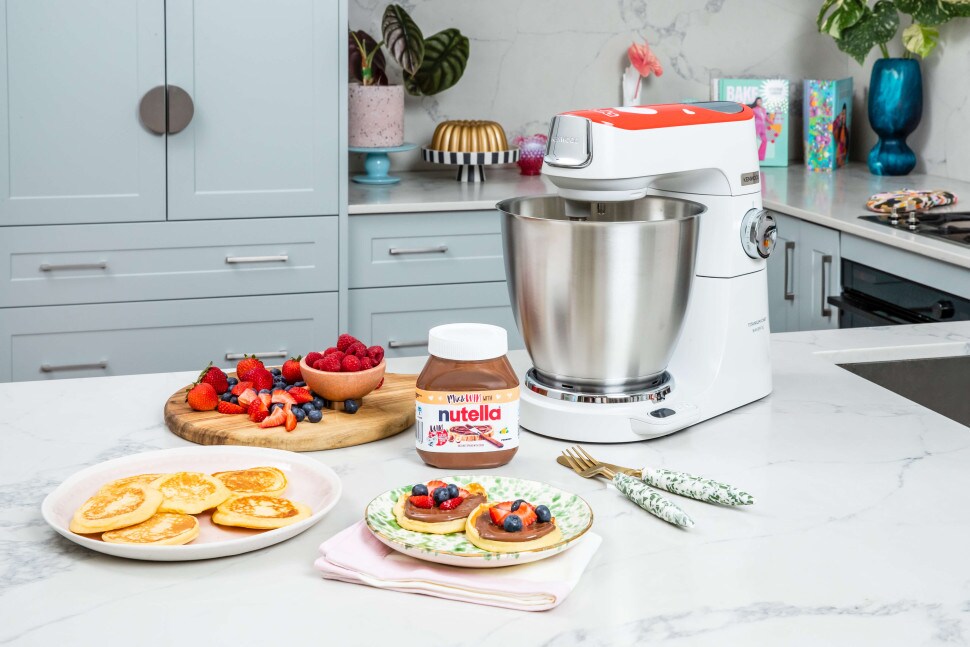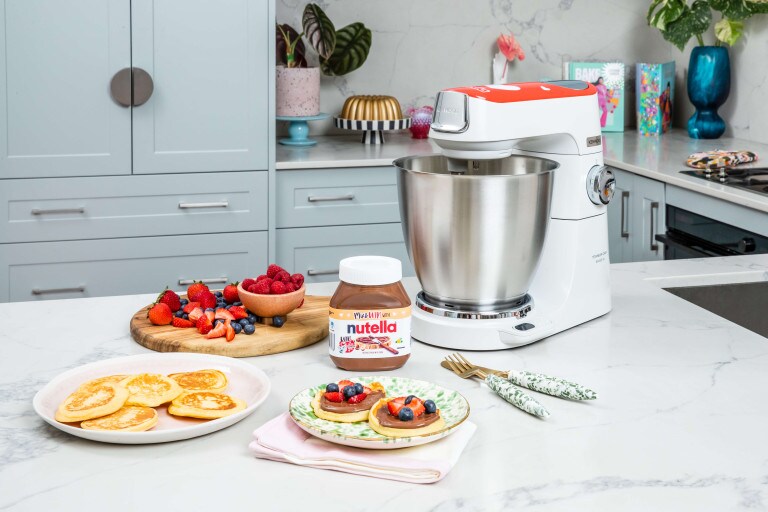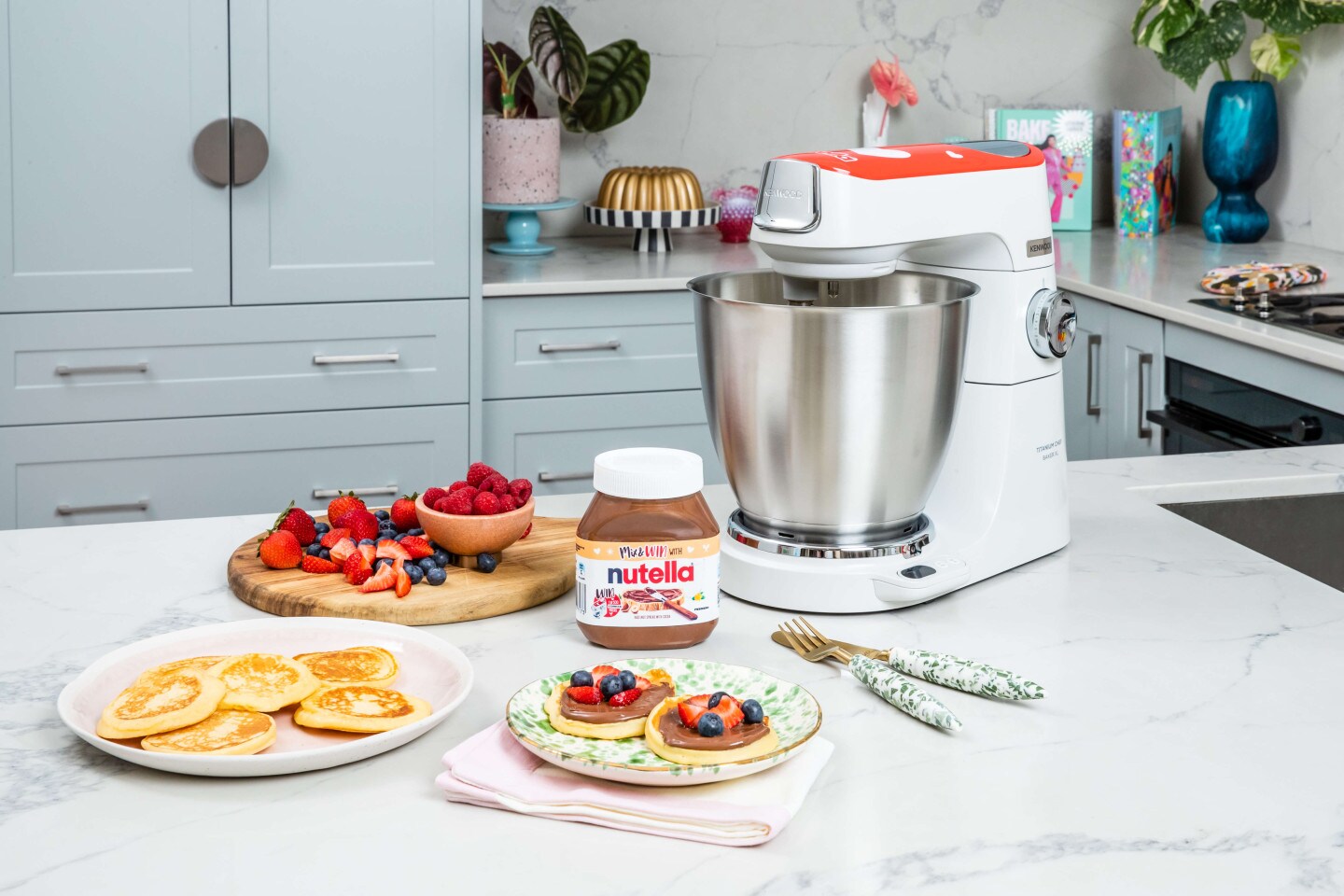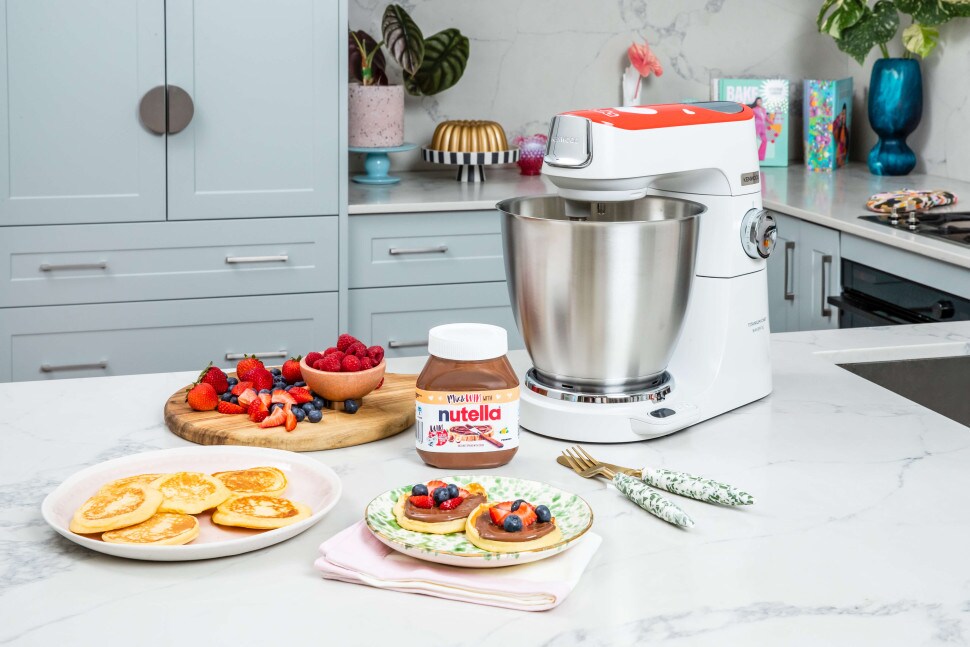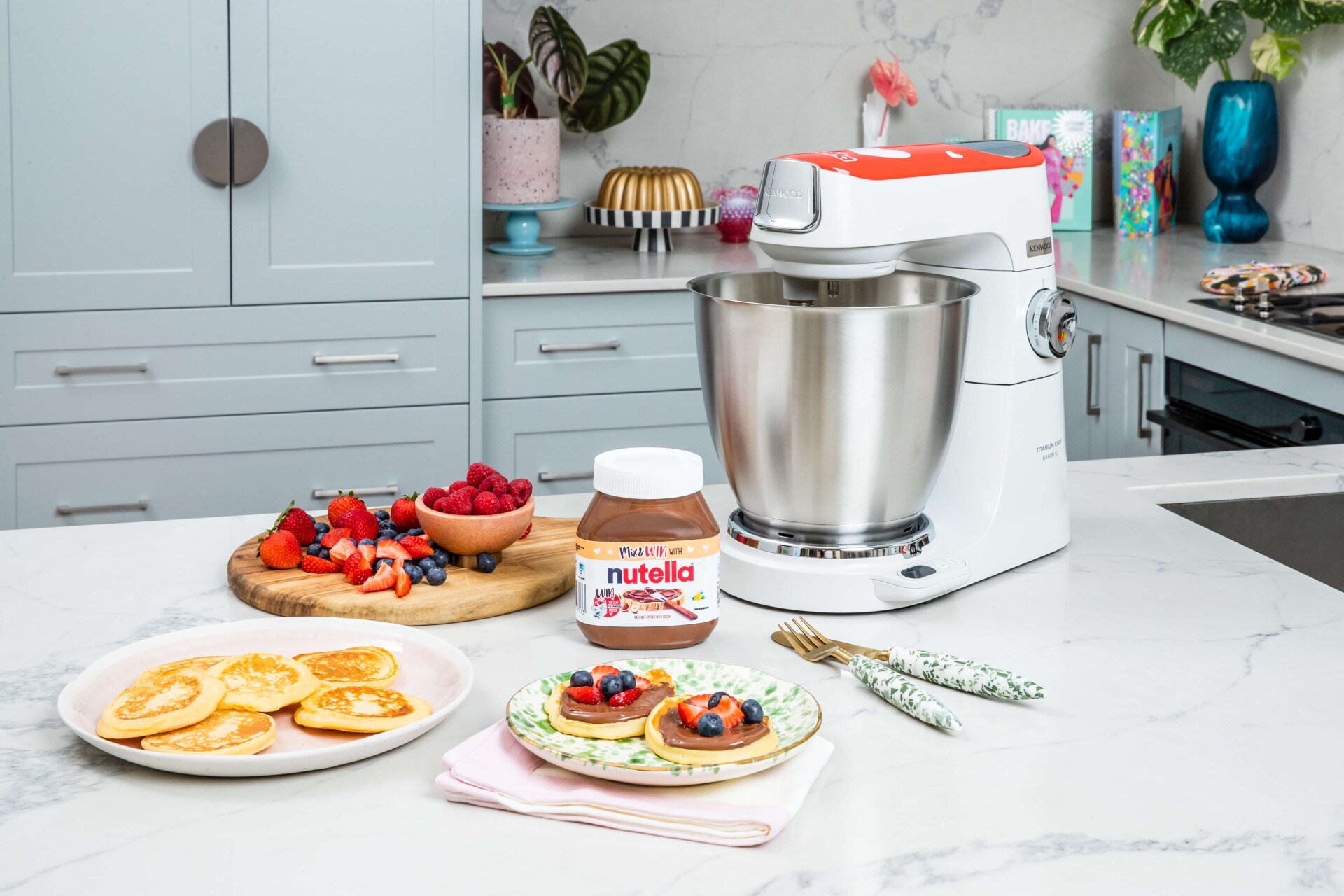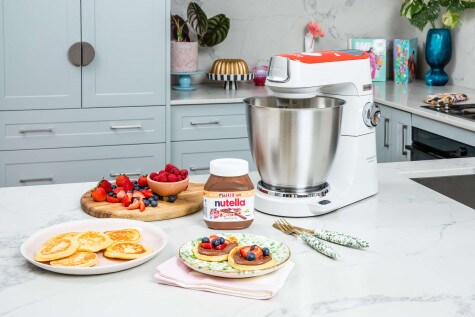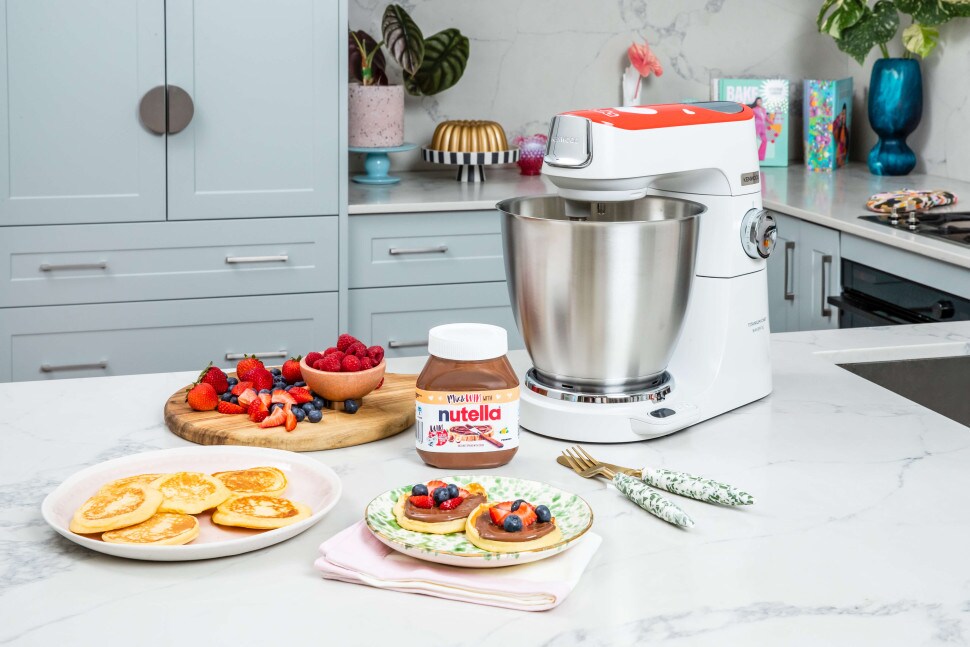 INGREDIENTS FOR Makes 12 Pikelets
1 cup (240g) full fat ricotta cheese
2 large eggs, separated into yolks and whites
1/2 tsp vanilla bean paste (or extract)
Nutella, to serve (15g or 1 tbsp per pikelet)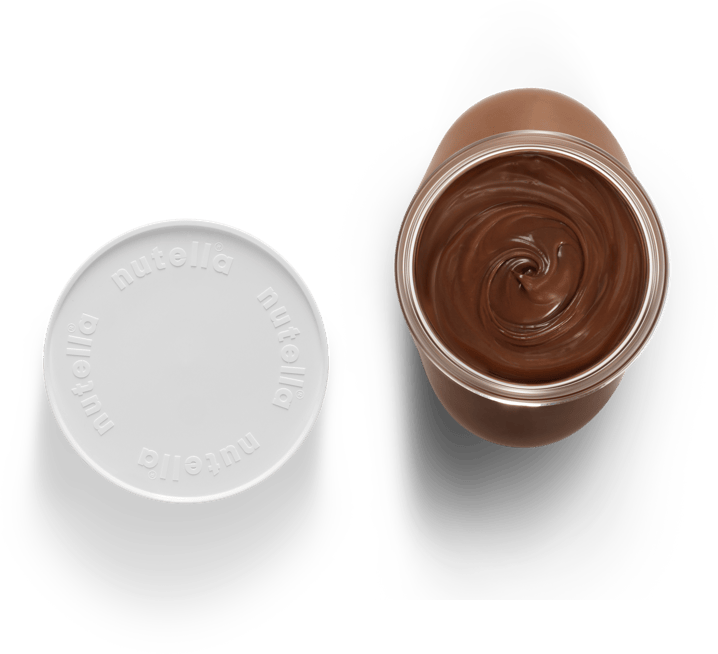 To prepare this delicious recipe, 15g of Nutella® per person is enough to enjoy!
METHOD
Place the ricotta, yolks, milk and vanilla in a bowl. Use a rubber spatula to mix (press down on large lumps as required) until there are no large lumps of ricotta.
Add flour, baking powder, sugar and salt. Mix until just combined. The batter should be fairly thick.
Place egg whites in a separate bowl. Whisk vigorously with an electric mixer for 1 minute or until foamy peaks form.
Fold the egg whites into the batter and mix until just combined. The batter should be quite thick - thicker than normal pancake batter.
Heat a non stick skillet over medium heat. Melt in 1/2 tsp butter.
Use a tablespoon to dollop 3" round pikelets in pan. Cook for 30 seconds or until a few bubbles appear on the edges and they are golden underneath.
Flip and cook the other sides for 20 seconds. Remove from the skillet and repeat with remaining batter, using extra butter as required.
Serve warm with Nutella and fresh berries.
Share the recipe with the hashtag #nutellarecipe