Protein Pancakes with Nutella® & Strawberries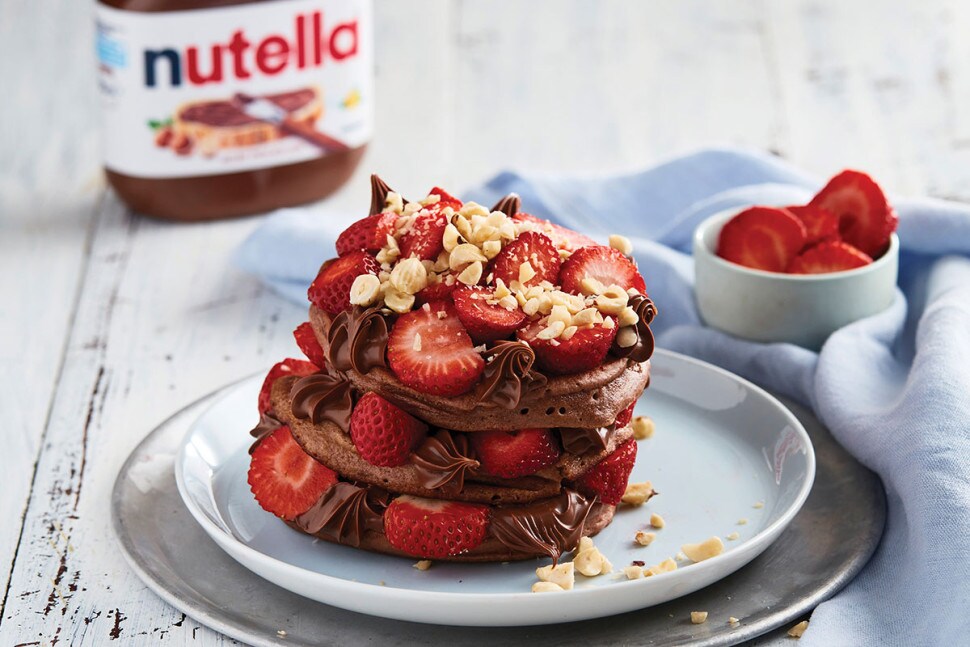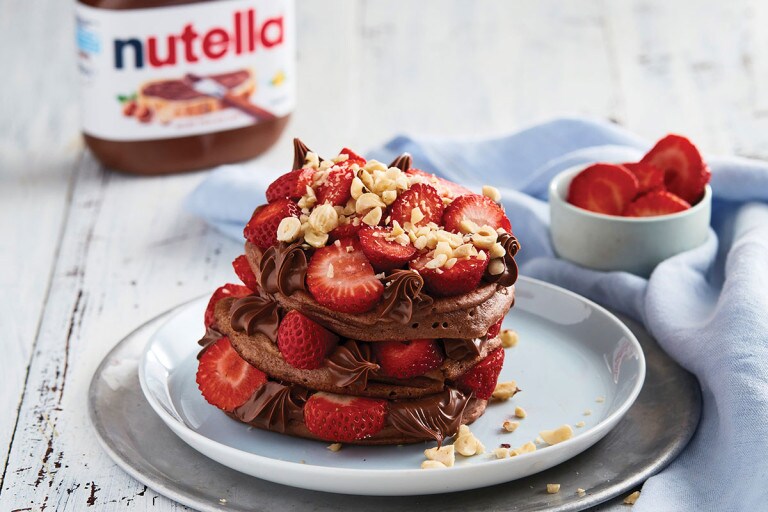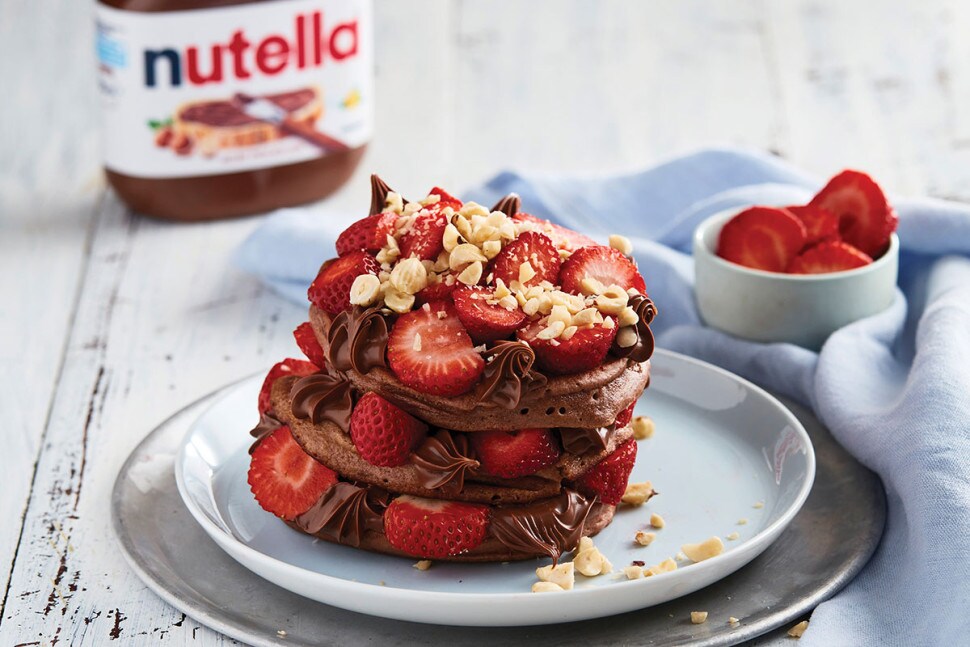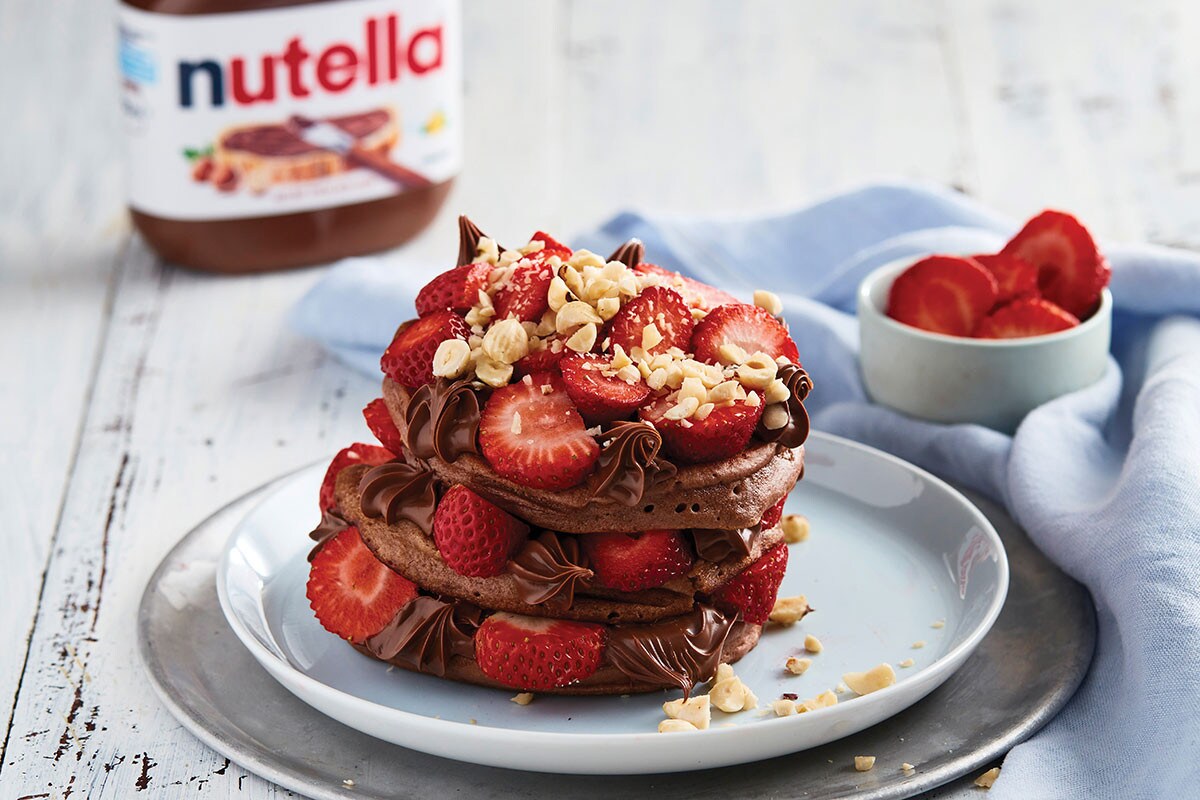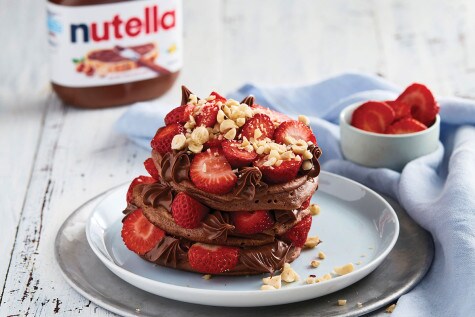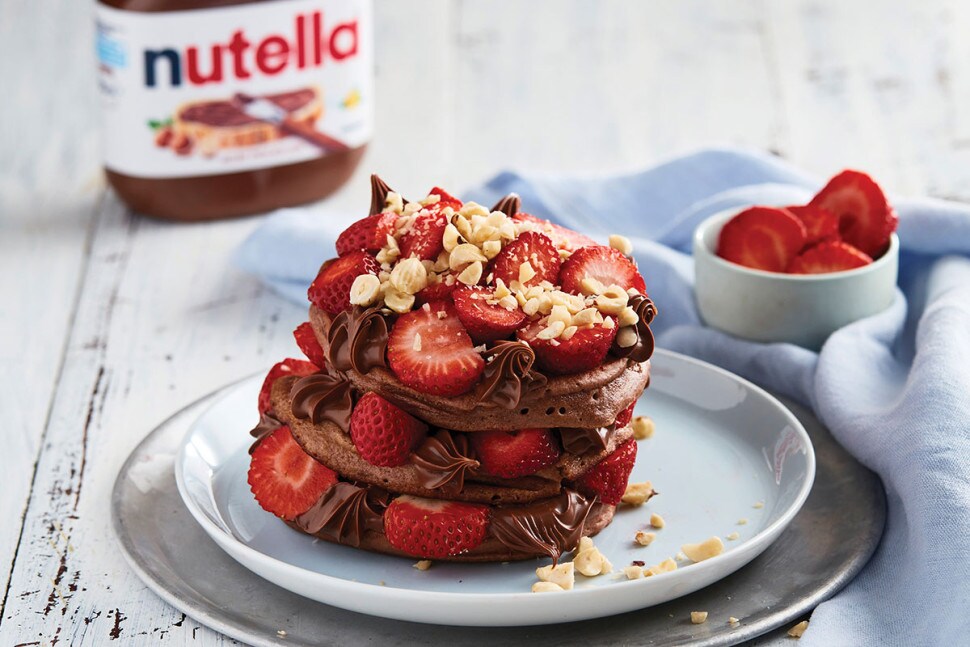 INGREDIENTS FOR 4 Serves
Pancakes:
1 1/2 cups Gluten-Free Oats, blended into flour
1/4 cup vegan Chocolate Protein Powder
1 tablespoon Unsweetened Cocoa Powder
1/2 tablespoon Baking Powder
1 tablespoon Pure Vanilla Extract
1 cup Plain Almond Yoghurt
2/3 cup Unsweetened Vanilla Almond Milk
1 prepared Flax Egg (1 tablespoon ground flax with 2 tablespoon unsweetened almond milk)
1 medium Ripe Banana, mashed
1 tablespoon oil (optional)
To Serve:
15g (1 tablespoon) Nutella®
2 cups of Strawberries, sliced
1/4 cup Hazelnuts, toasted and chopped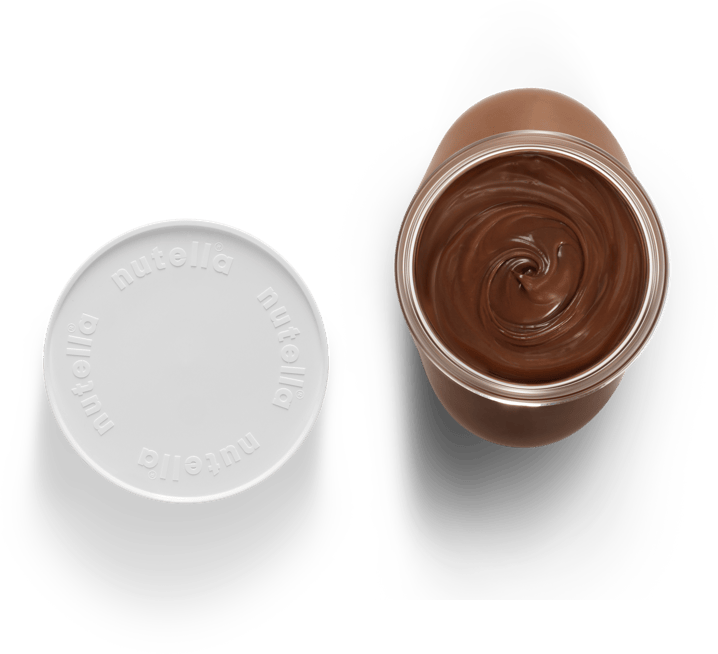 To prepare this delicious recipe, 15g of Nutella® per person is enough to enjoy!
METHOD
To create these delicious pancakes, start by mixing the oat flour, protein powder, cocoa powder, cinnamon, baking powder and salt together in a bowl. In another bowl, combine the yoghurt, almond milk, vanilla, flax egg, banana, maple syrup and hazelnut oil, if using. Add the wet mixture to the dry and combine well to create your batter.
Heat some coconut oil in a non-stick frying pan over medium heat and add ¼ cup of pancake batter to the pan. Cook until golden brown, and then flip to cook the other side. Repeat with the remaining pancakes, keeping any finished pancakes warm in the oven.
To serve, layer the pancakes with piped Nutella® and sliced strawberries. Then, top with the chopped hazelnuts and your delicious pancake stack is ready to share! Alternatively, serve each pancake separately and top each one with a drizzle of Nutella®, sliced strawberries and a sprinkle of chopped hazelnuts.
Share the recipe with the hashtag #nutellarecipe