Kiwi Ricotta Pancakes
The perfect ricotta pancakes made even better when topped with Kiwi and Nutella®.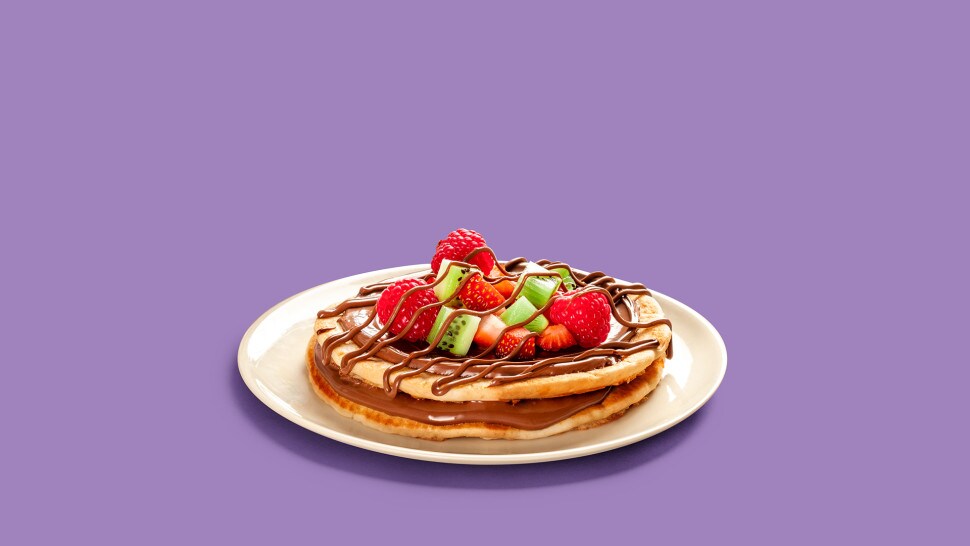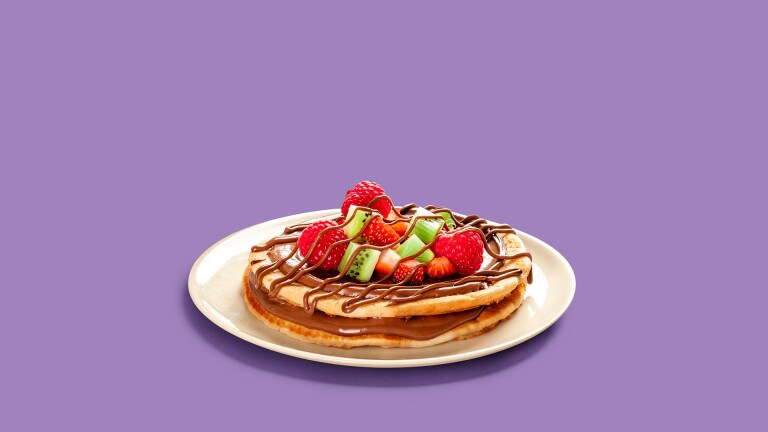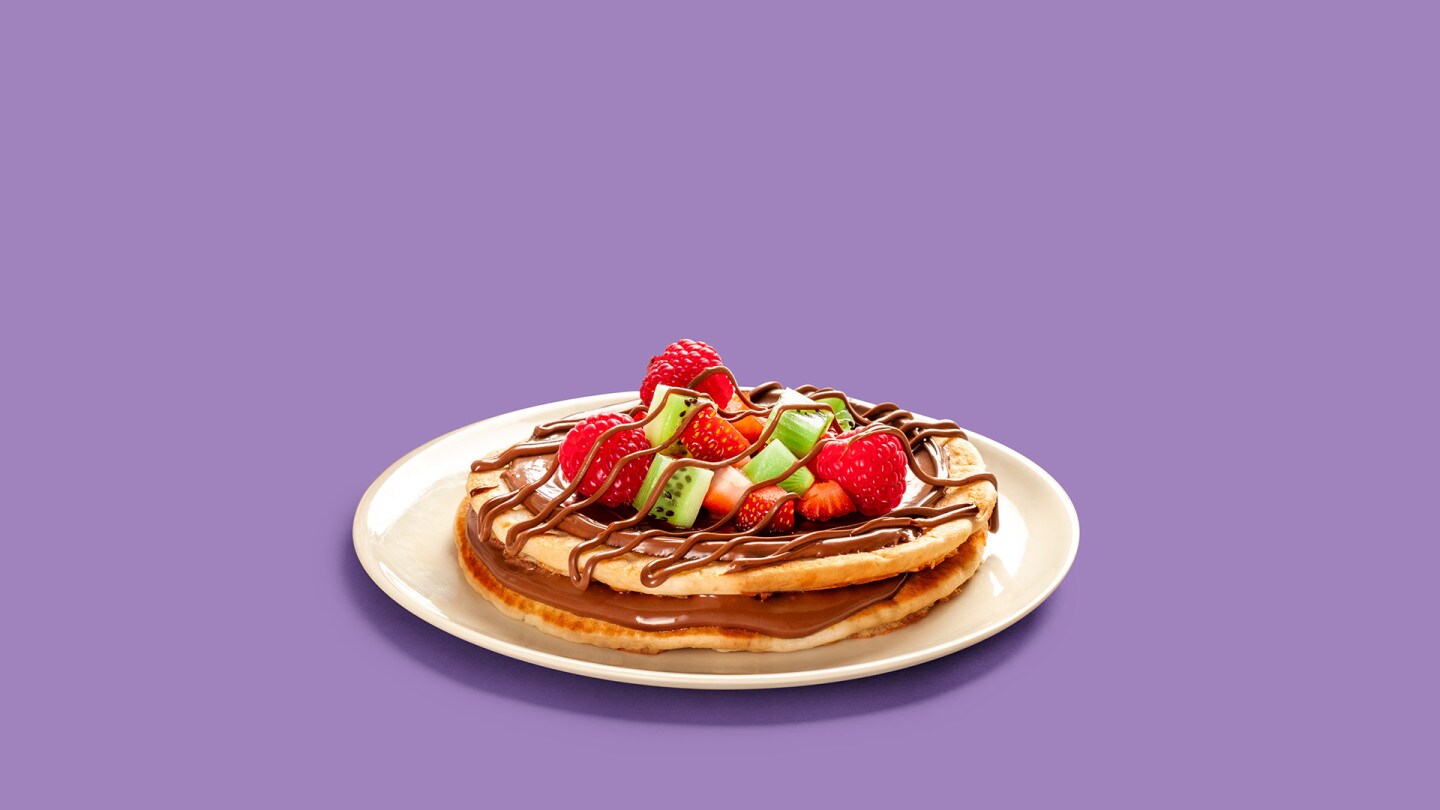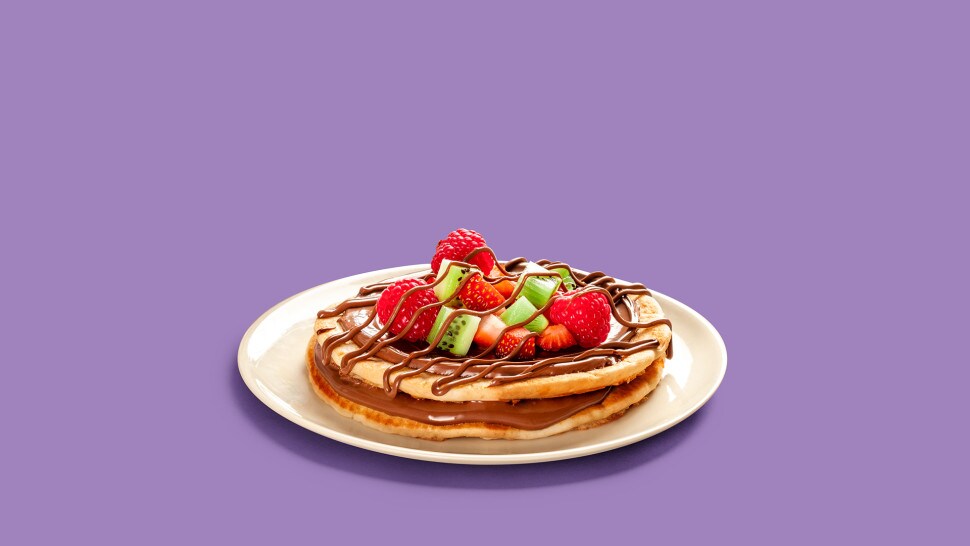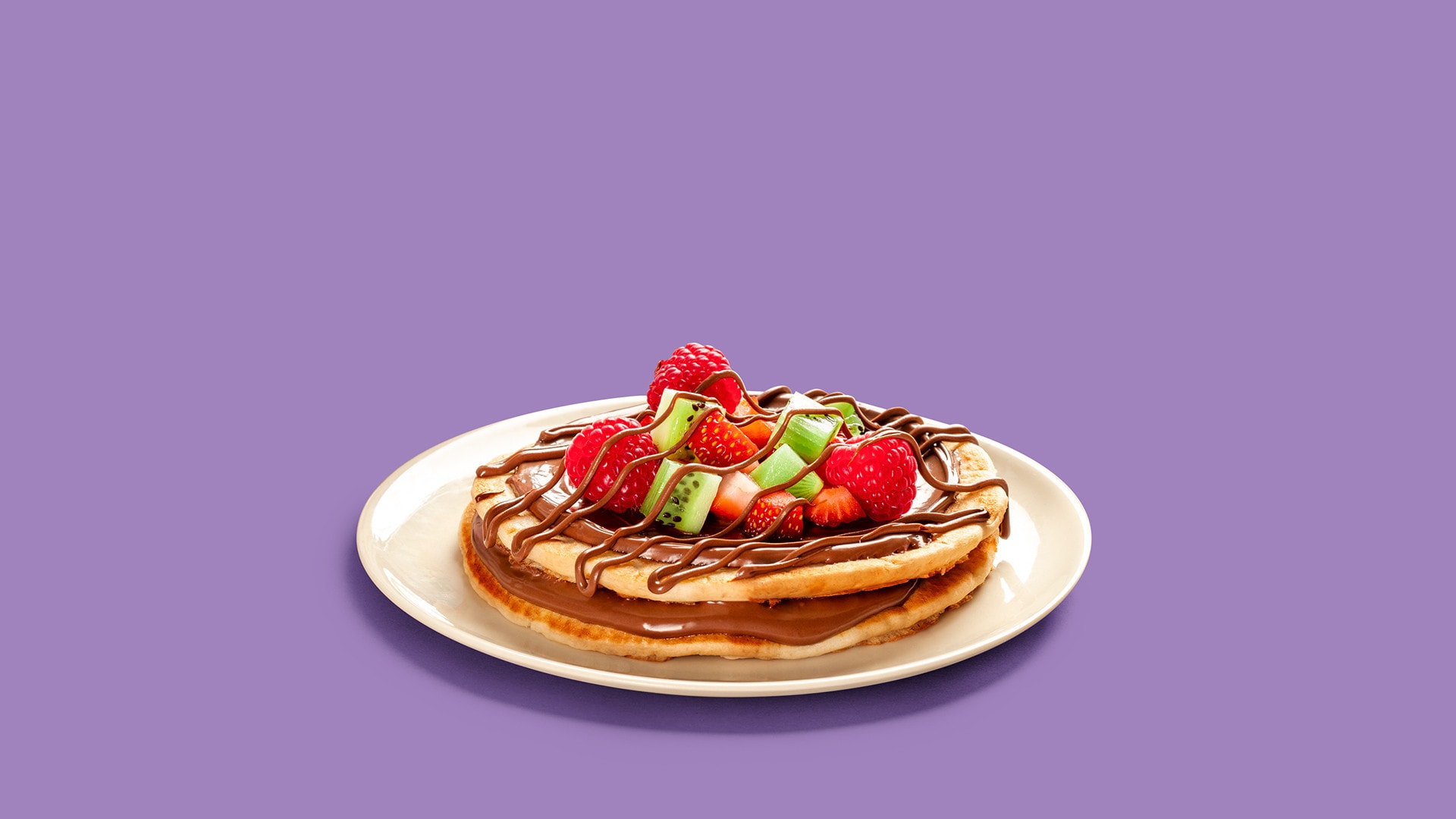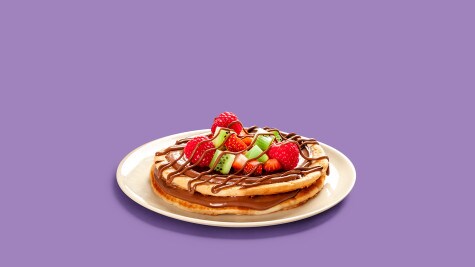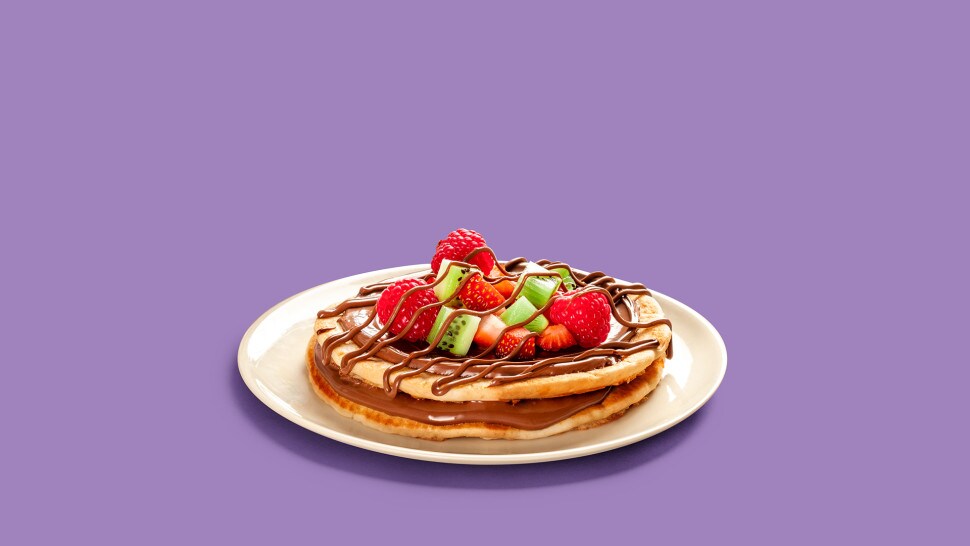 INGREDIENTS for 6 portion
4 eggs, yolks and whites separated
15g (1 tbsp) Nutella® per portion, to serve
Diced kiwifruit, to serve
Strawberries and raspberries, to serve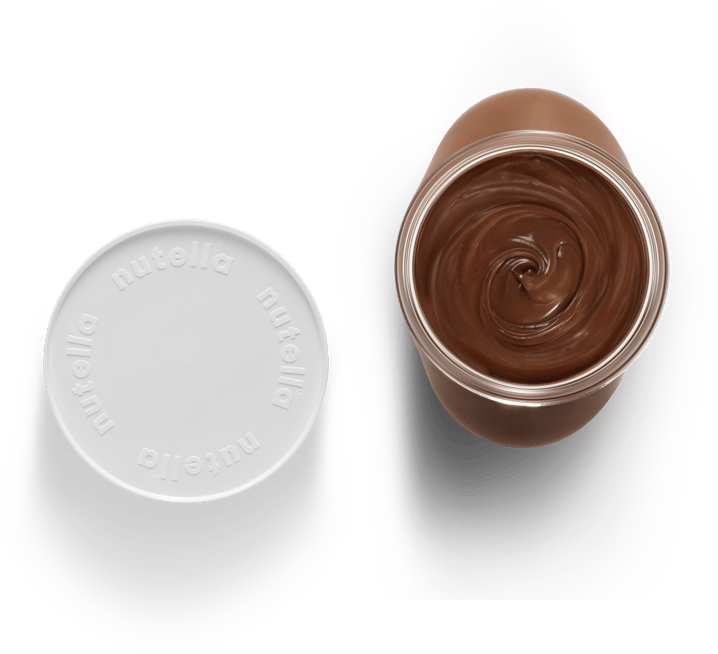 To prepare this delicious recipe, 15g of Nutella® per person is enough to enjoy!
METHOD
Drain any excess liquid from ricotta. Crumble ricotta into a mixing bowl, add milk and egg yolks and whisk to combine. Sift the flour, baking powder and salt into a bowl. Add to the ricotta mixture and mix until just combined.
Place egg whites into the bowl of a stand mixer and whisk until stiff peaks form. In two batches, use a large metal spoon to fold egg whites through batter.
Lightly grease a small, non-stick frying pan with 1 tsp butter. Pour 1/6th of the batter into the pan and fry over a low to medium heat for 2 minutes, flip and cook for a further 2 mins until golden.
Arrange pancake on a plate. Spread the top pancake with 15g (1 tbsp) Nutella® then sprinkle with diced kiwifruit and fresh berries to serve.
Proud of your baking progress? We are, too! 
Share a pic (and the recipe) ​ with the hashtag #nutellarecipe on social media. ​We'll love to see the worldwide web getting a little sweeter <3