Almond shortbread cookies with Nutella®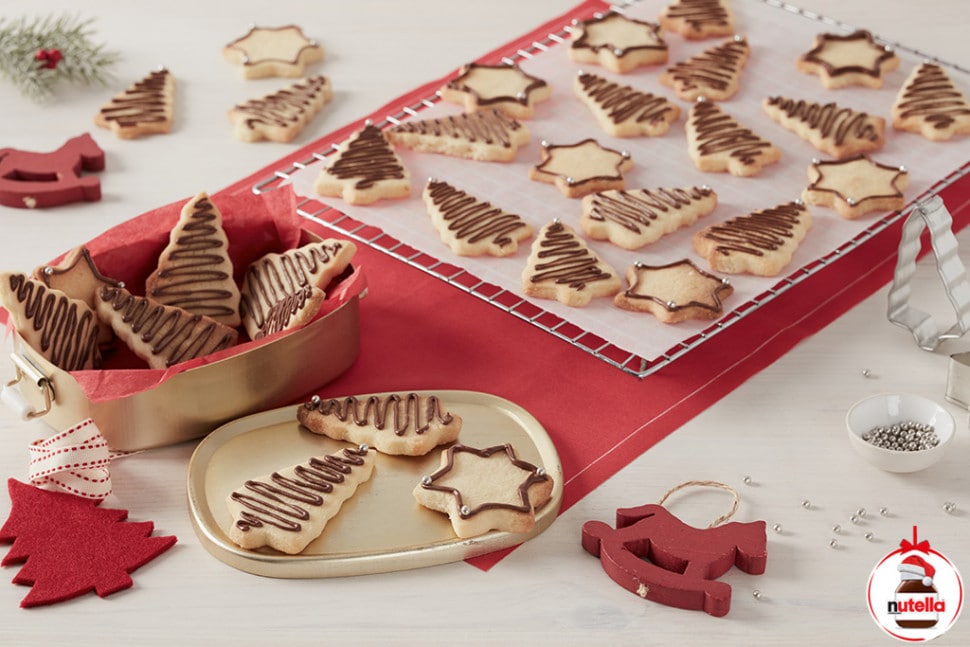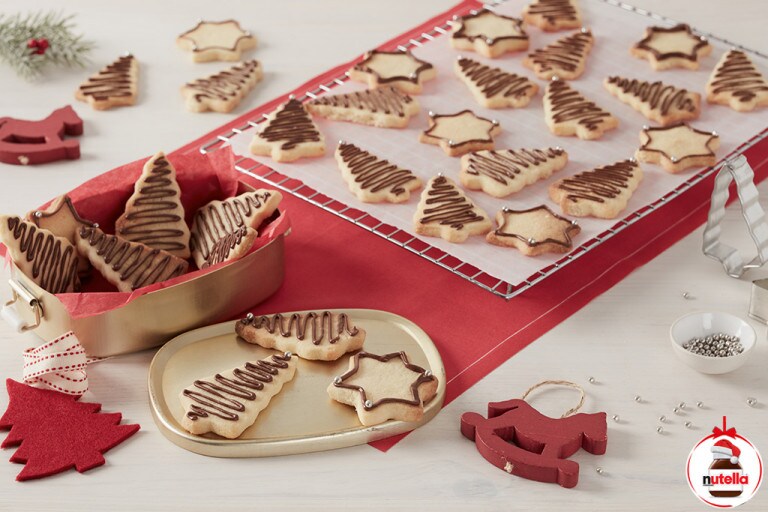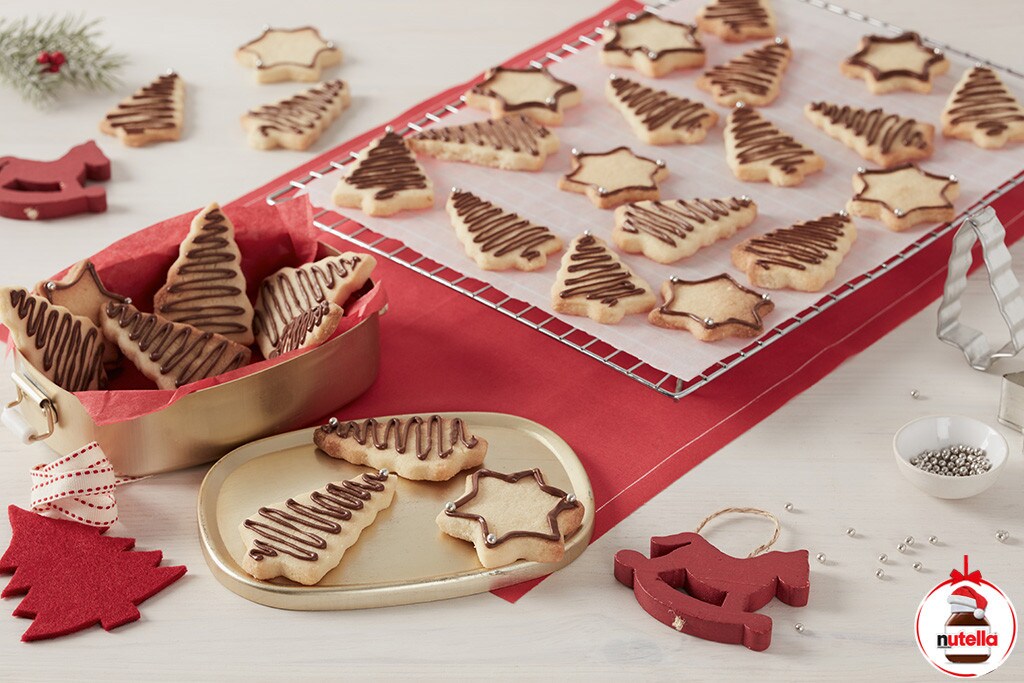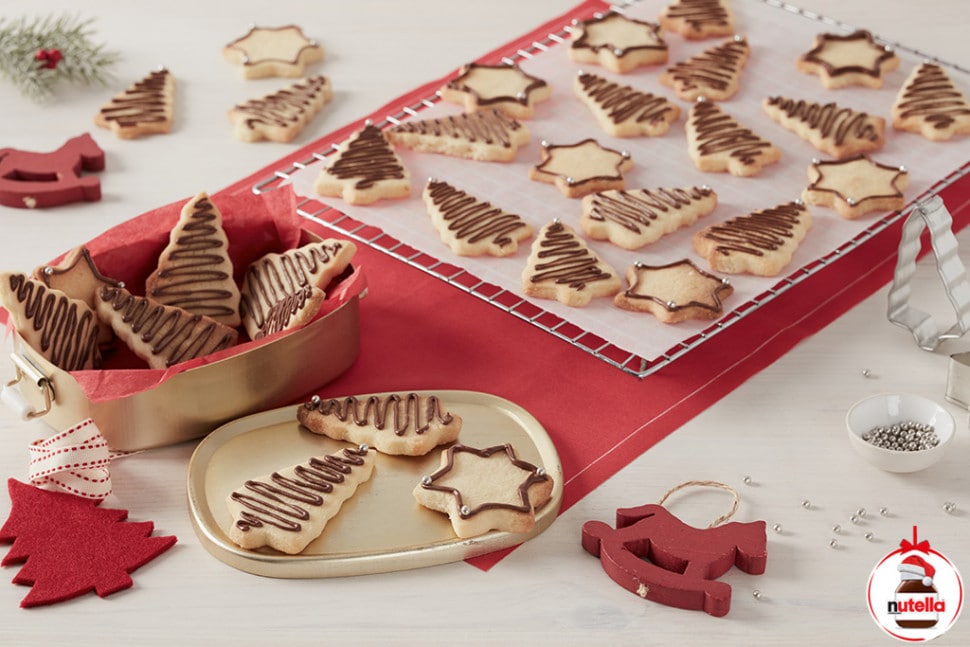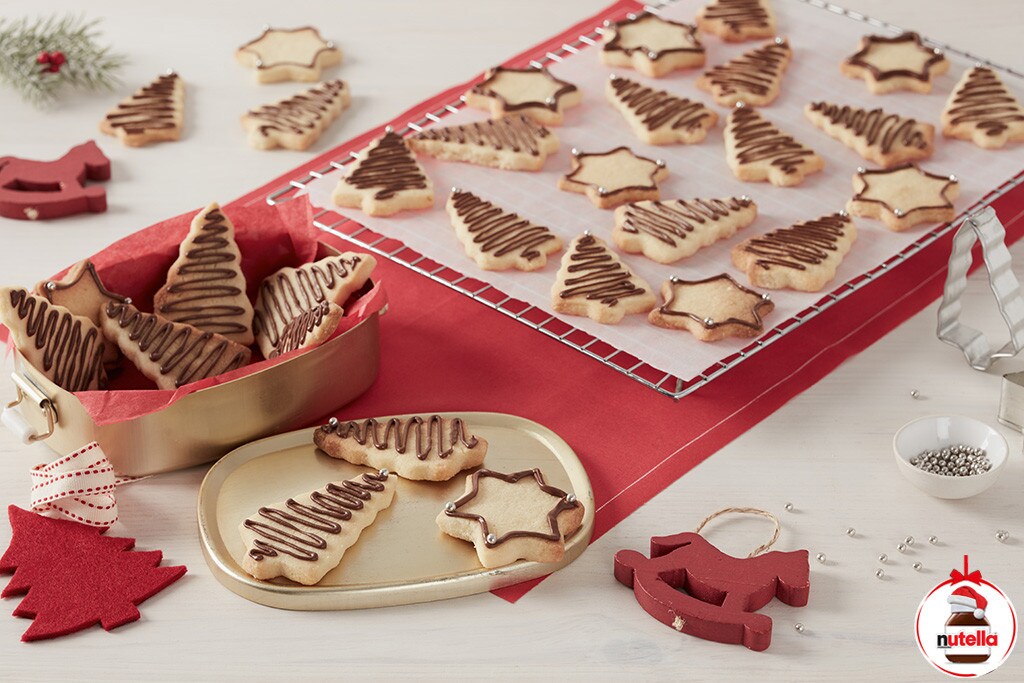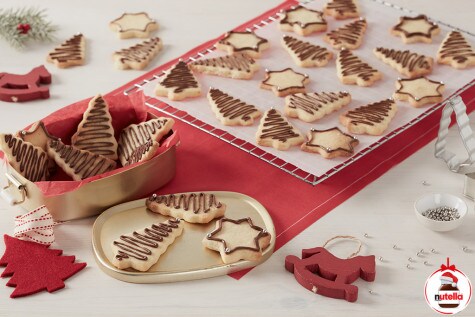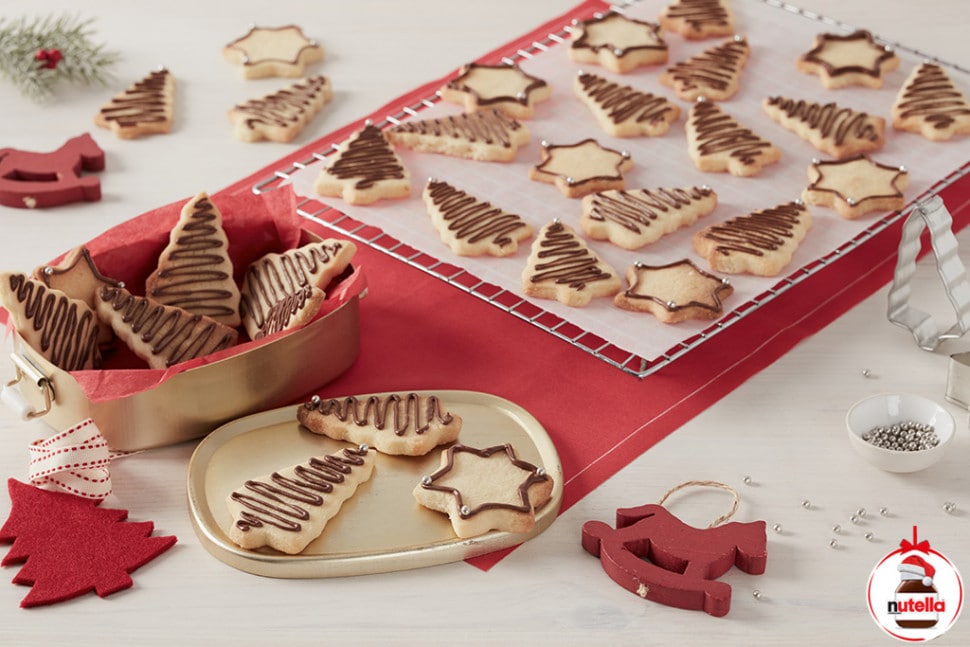 INGREDIENTS for 30 servings
3 cups pastry flour

1/2 cup confectioners' sugar

1/2 cup almond flour

1 tsp fine salt

1 cup cold butter, cut into cubes

1/2 cup Nutella® hazelnut spread

Sugar pearls, for decorating
METHOD
STEP 1

Sift together flour and confectioners' sugar. Add almond flour and salt. Using pastry cutter or fingers, mix in butter until incorporated (do not overmix).

STEP 2

On sheet of parchment paper, roll out dough into 1/2-inch thickness. Cover with plastic wrap; refrigerate for 2 hours.

STEP 3

Preheat oven to 350°F. Using cookie cutters, cut out desired shapes (trees, snowmen, stars, balls, etc.) from dough.

Transfer cookies to parchment paper–lined baking sheet; bake on center rack for about 15 minutes or until cookies turn golden brown. Remove from oven; let cool.

STEP 4

Spoon Nutella® hazelnut spread into small piping bag; decorate cookies with Nutella® hazelnut spread and sugar pearls.