Nutella
& Go!
Are you looking for a fun and convenient snack? Here we go!
Dip into WOW! Anytime. Anywhere
Nutella & GO! includes a delicious serving of Nutella® on one side and crispy breadsticks or pretzels on the other. It's the playful way to enjoy Nutella® while on the go!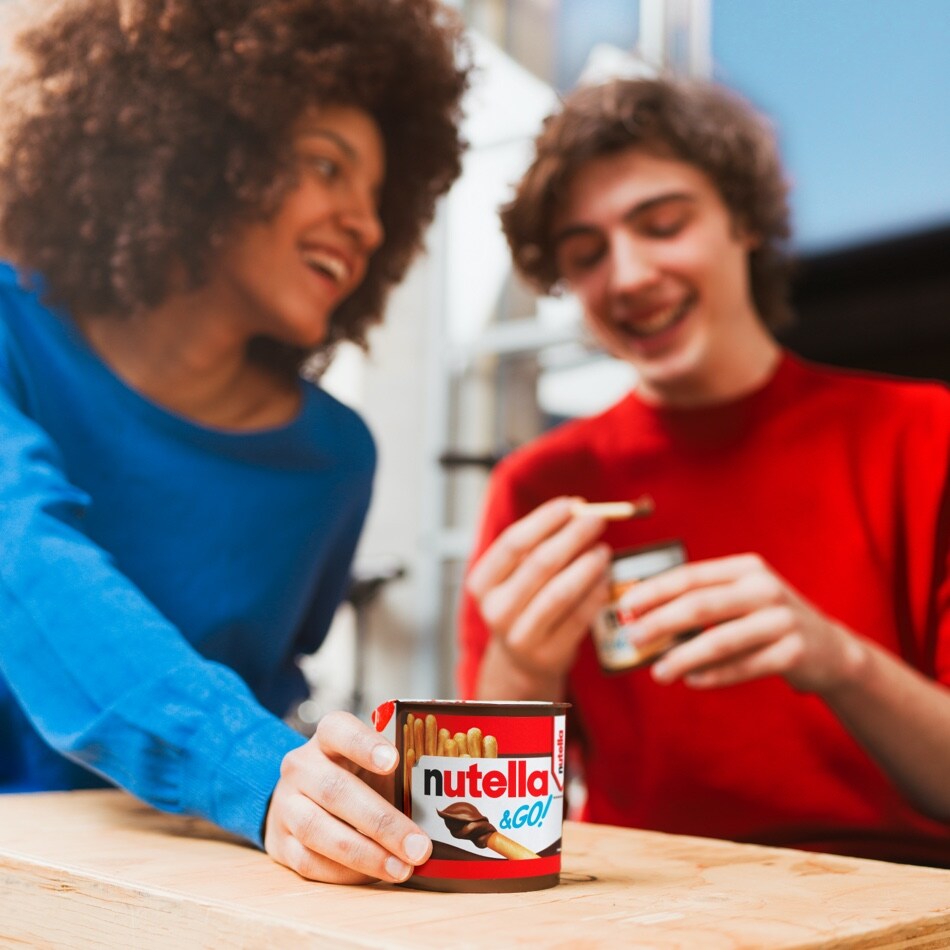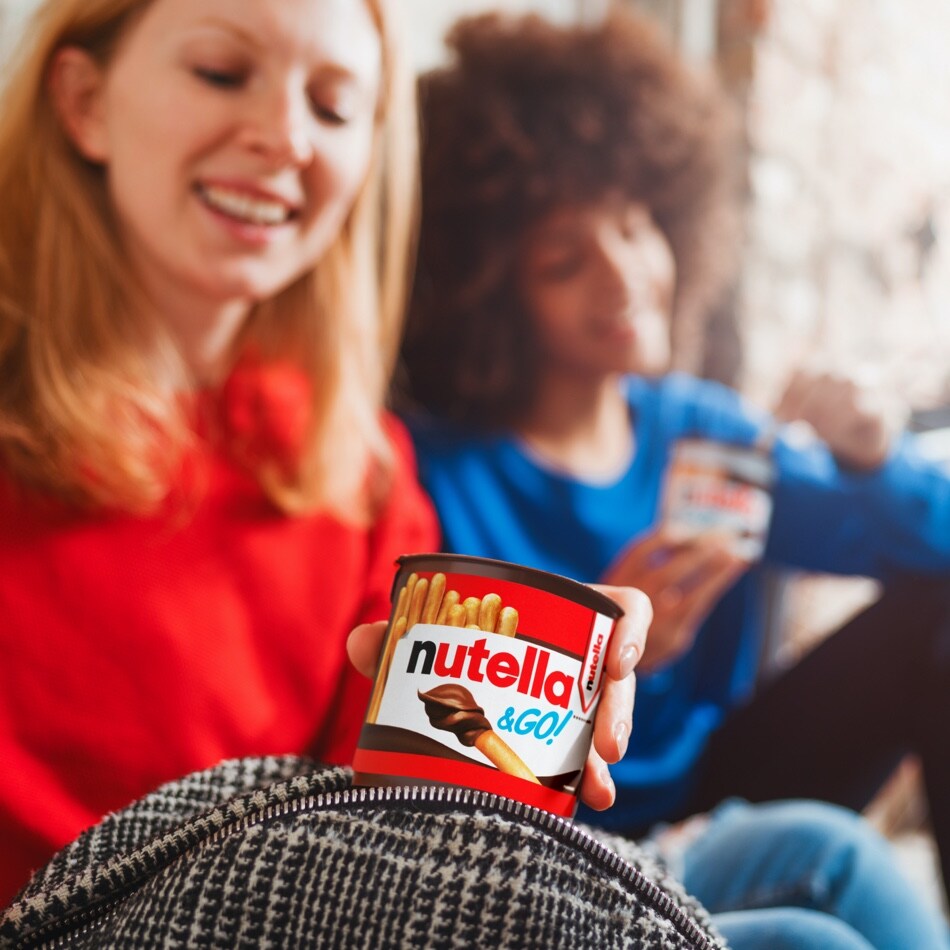 Wherever you go, bring Nutella & GO!
Dip into delicious Nutella® wherever you are with this new way to enjoy our unique hazelnut spread, mess free! No knife needed … just take a breadstick or pretzel, dip it into Nutella® and enjoy a playful break with your favorite spread wherever you are!
Double the choice. Double the deliciousness
Some people prefer sweet snacks, while others prefer salty ones. To make everyone happy, Nutella & GO! is available with crunchy breadsticks as well as crispy pretzel sticks! Choose your favorite to dip into creamy and delicious Nutella®.
Nutella & GO! with Breadsticks
Nutella & GO! with Pretzel Sticks
Ingredients
Sugar, Modified Palm Oil, Hazelnuts, Skim Milk Powder, Cocoa, Soy and/or Sunflower Lecithin, Vanillin.
Breadsticks: Enriched Wheat Flour, Modified Palm Oil, Salt, Malt Extract, Baker's Yeast.
Pretzel Sticks: Enriched Wheat Flour, Malt Extract, Modified Canola Oil, Sodium Bicarbonate, Salt, Baker's Yeast, Sodium Hydroxide.
Nutritional information breadstick
Nutritional information pretzel