Baked Pancake with NUTELLA®
Holiday brunch is served.
These extremely fluffy baked pancakes with NUTELLA® hazelnut spread are perfectly festive for the holidays. Serve with a side of fruit and a glass of cold milk.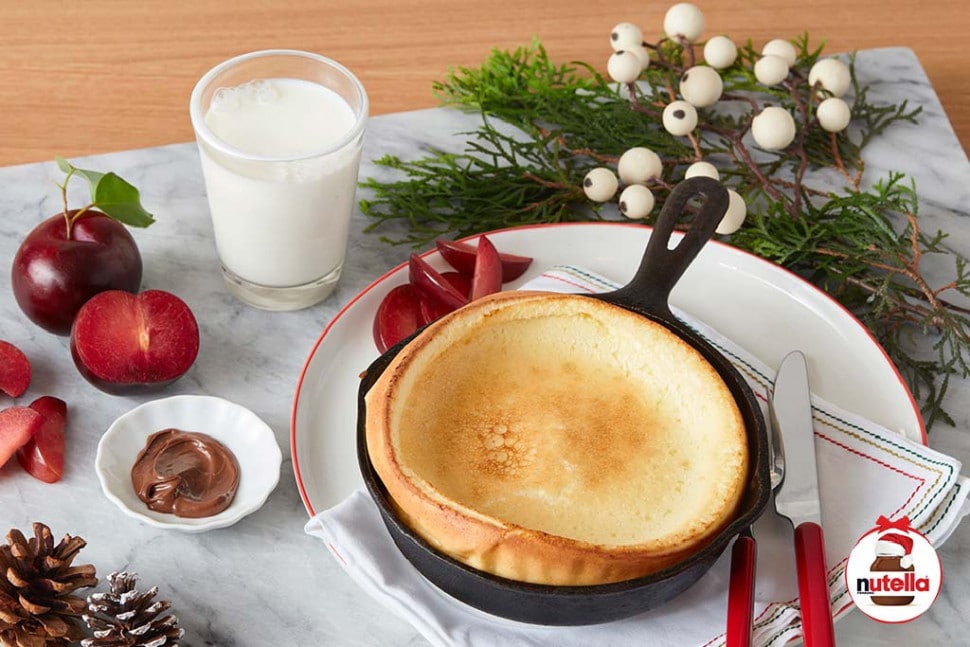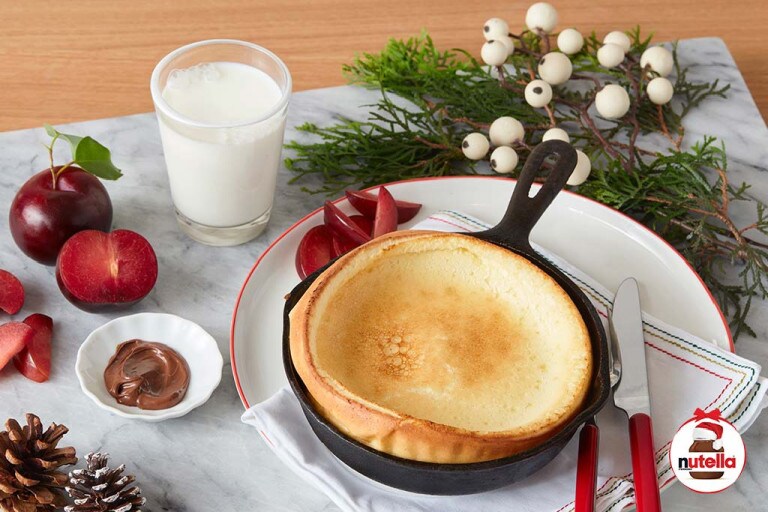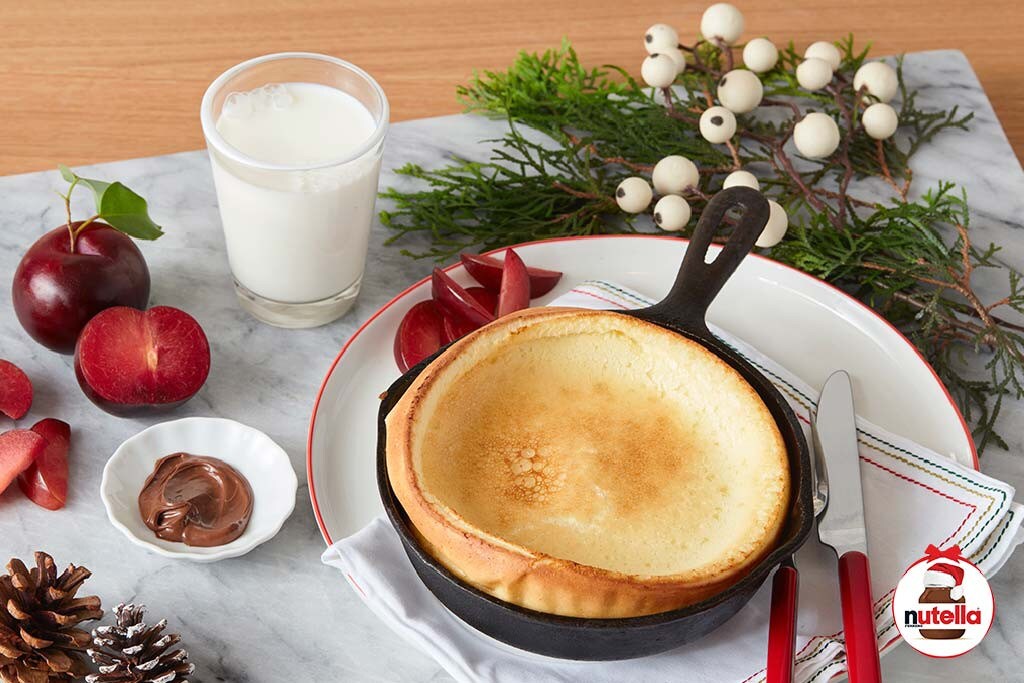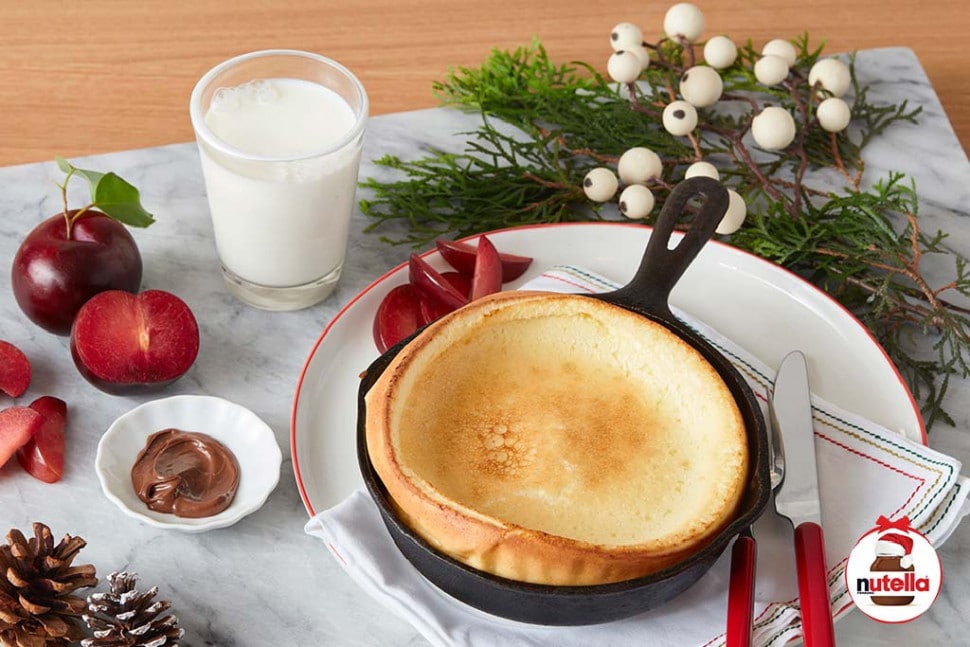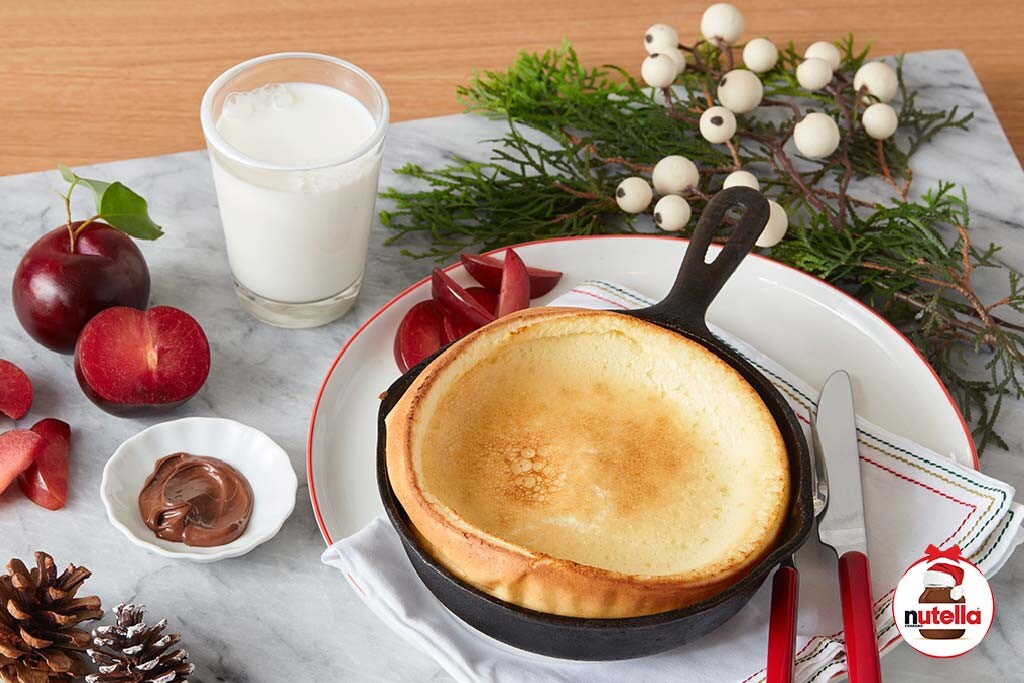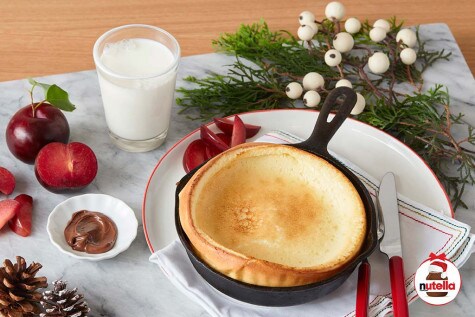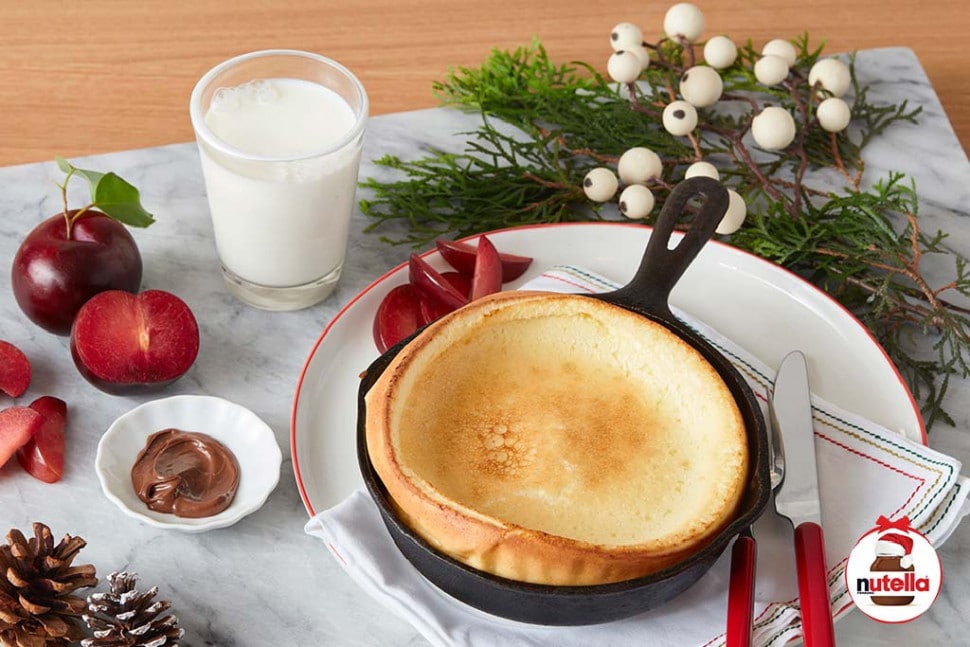 INGREDIENTS for 4 servings
½ cup all-purpose flour

½ cup milk

3 eggs

2 tbsp sugar

½ tsp vanilla

Pinch of salt

2 tbsp butter, divided

4 tbsp NUTELLA® hazelnut spread, 1 tbsp per serving
METHOD
Pre-heat oven to 425°F with 4 individual cast iron skillets inside.

In a blender or food processor, combine flour, milk, eggs, sugar, vanilla and salt. Blend until foamy, about 2 minutes

Melt the butter in the hot skillets. Pour about a quarter of the batter into each skillet and bake for 8-10 minutes or until puffed and lightly browned.

Serve immediately with NUTELLA® hazelnut spread and a glass of milk and side of fruit.