Challah French Toast Bake with Nutella®
An extra special breakfast.
Something very special happens when thick slices of challah bread get transformed into French toast. Something even more miraculous happens when you spread on a little NUTELLA® hazelnut spread.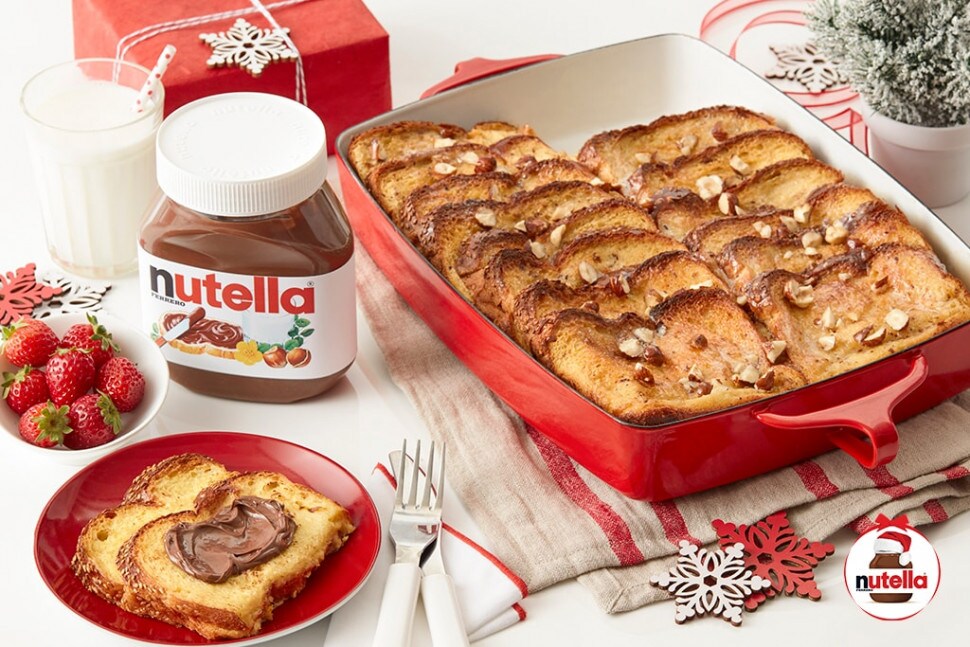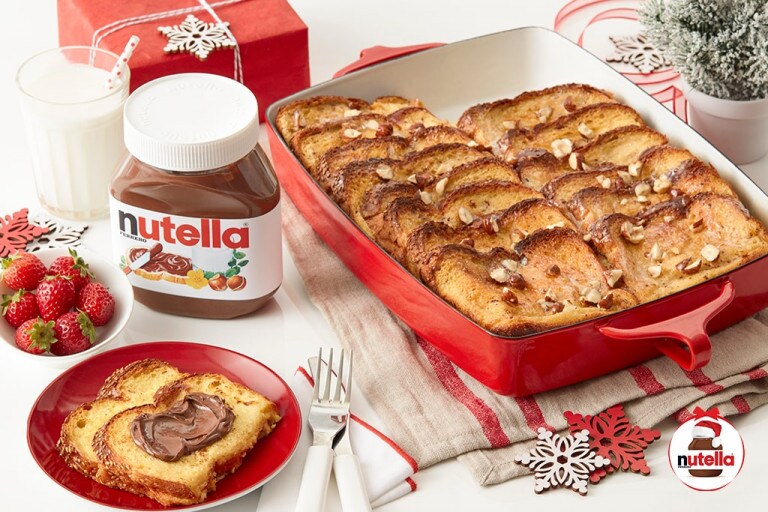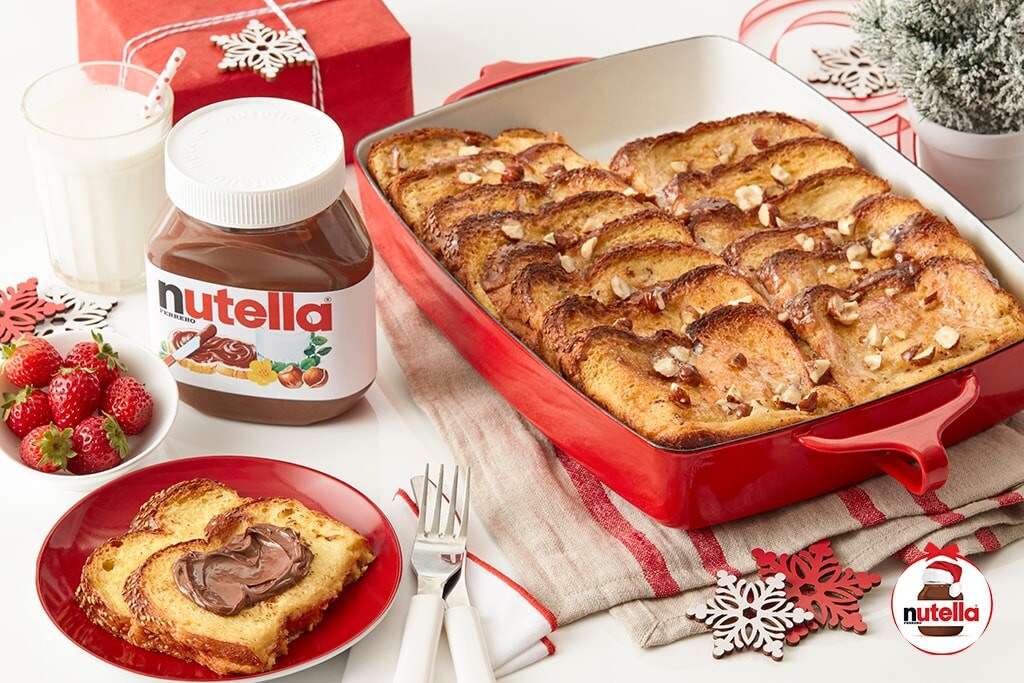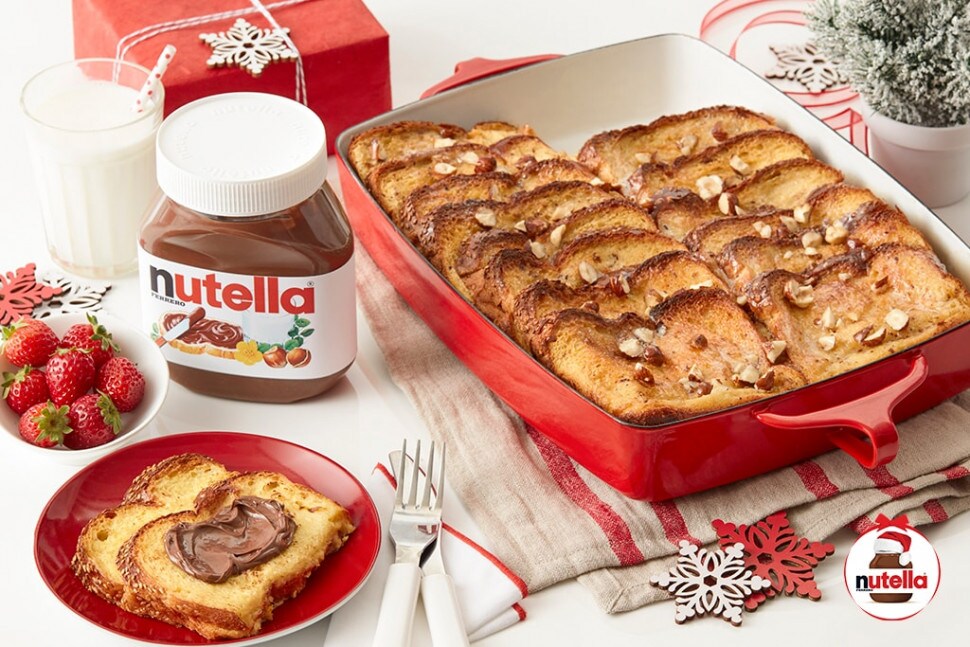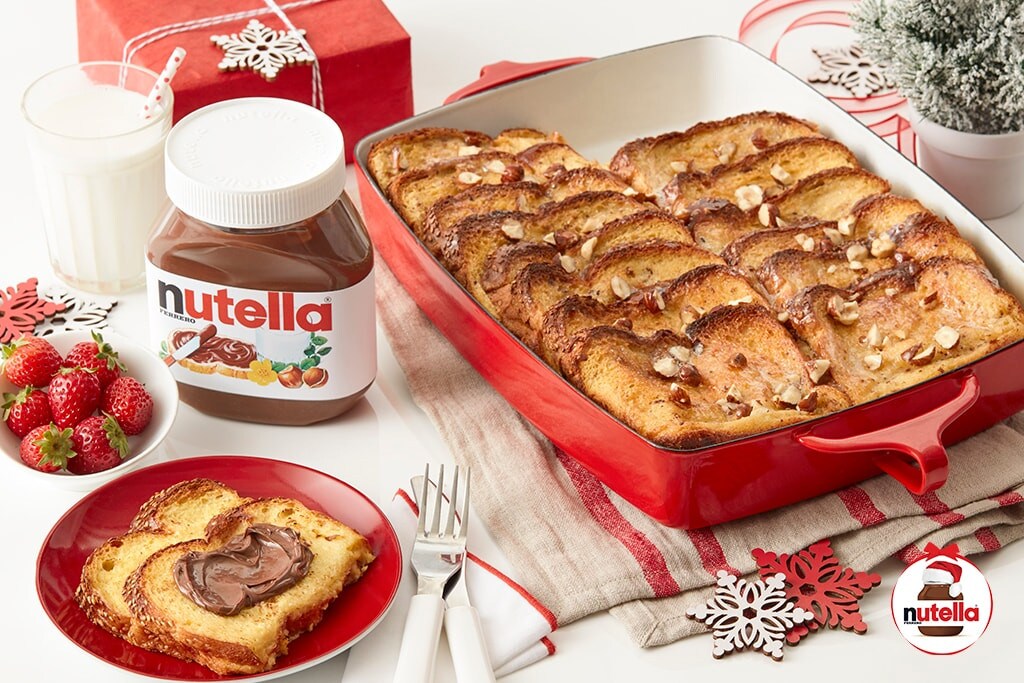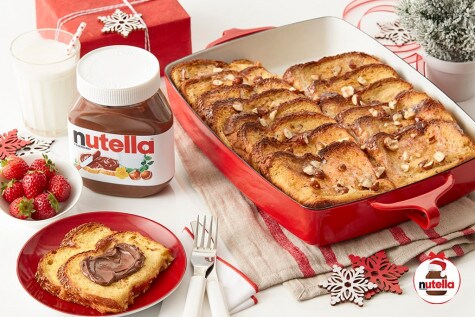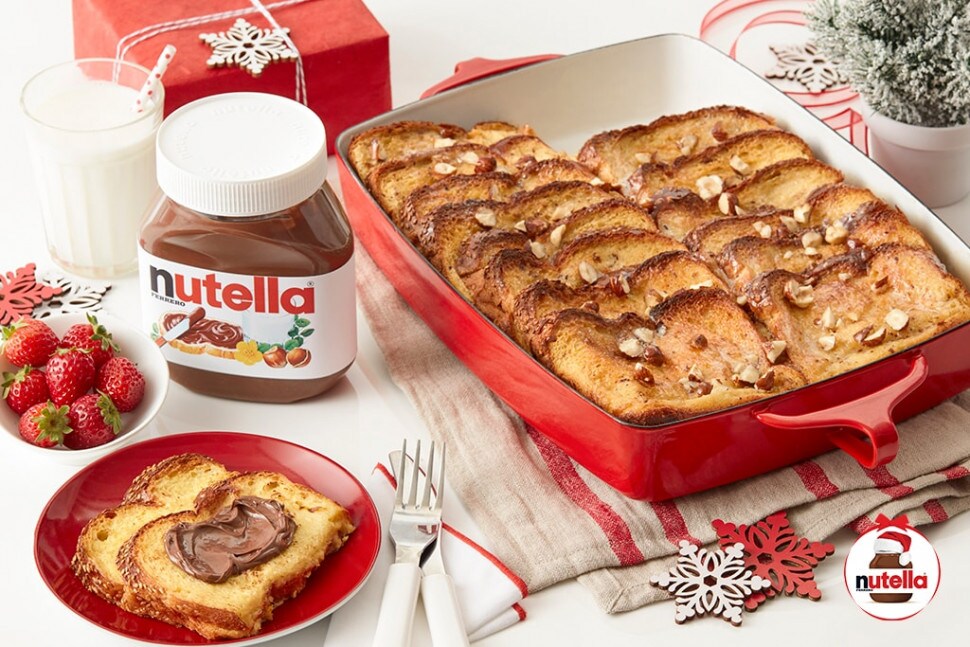 INGREDIENTS for 8 servings
8 large eggs

2 ½ cups milk

2 tbsp granulated sugar

2 tbsp packed light brown sugar

1 tbsp vanilla extract

¼ tsp freshly grated nutmeg

½ tsp ground cinnamon

¼ tsp salt

1 loaf brioche/egg/challah bread sliced ½" thick

1 cup chopped toasted hazelnuts (optional)

8 tbsp Nutella® hazelnut spread, 1 tbsp per serving
METHOD
STEP 1

Generously butter a 9″ x 13″ baking dish.

In a large bowl, whisk together eggs, milk, sugar, vanilla extract, cinnamon, nutmeg, and salt until well blended, but don't over-beat.

STEP 2

Arrange the bread slices in 2 lengthwise rows in the baking dish, slightly overlapping the slices.

STEP 3

Pour the egg mixture over the challah and gently press down. Cover with plastic wrap or aluminum foil and refrigerate overnight.